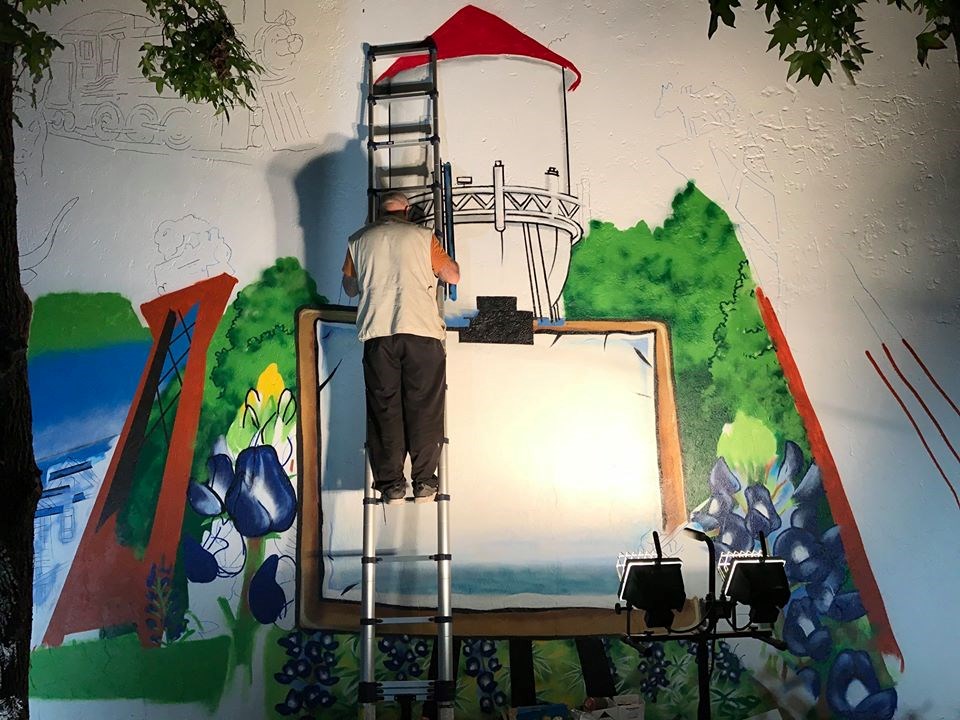 For the entire month of November, Artist Joshua Boulet has been hard at work on a new mural to be unveiled in downtown Frisco. The title of the mural is "Frisco: Past and Present," and will encompass everything Frisco has to offer; from sports to art to culture.
"I would like to include as much diversity as possible," Boulet says. "My goal is to create something everyone can identify with."
Boulet, who grew up in The Colony, landed the mural gig after submitting a design to an open listing by Frisco Association for the Arts. After being selected, Boulet immediately got to work and hasn't slowed down since.
Read more: BrickLive, massive LEGO event at The Star, Frisco
"This is the biggest mural I've ever done," Boulet says. "I've put in ten-hour days and have worked all through the night a couple of times."
Work on the mural is expected to continue all the way up to the project's deadline, with an unveiling tentatively set for Friday, November 30. The mural contains various elements and symbols relating to Frisco's culture. Dancers, hockey players, and different types of families all line the wall of "Frisco: Past and Present."
As Plano's art scene is slowly evolving, Boulet believes his mural will kickstart an art scene within Frisco. He is ready and willing to contribute in any way he can.
"I do live sketches and live drawings, so if I can do that to bring more attention to the city, that would be cool," Boulet says. "I'm hoping the mural will be a good stepping stone for other artists to come in and say 'hey, I can bring art to the city too,' or 'I have an idea, let's do this!''
Read more: Artist Joshua King, leader of the Downtown Plano Mural Project, talks about the future of art
"Frisco: Past and Present" will be Friday, November 30 at 10:30 a.m. at the intersection of 5th Street & Main Street in downtown Frisco.