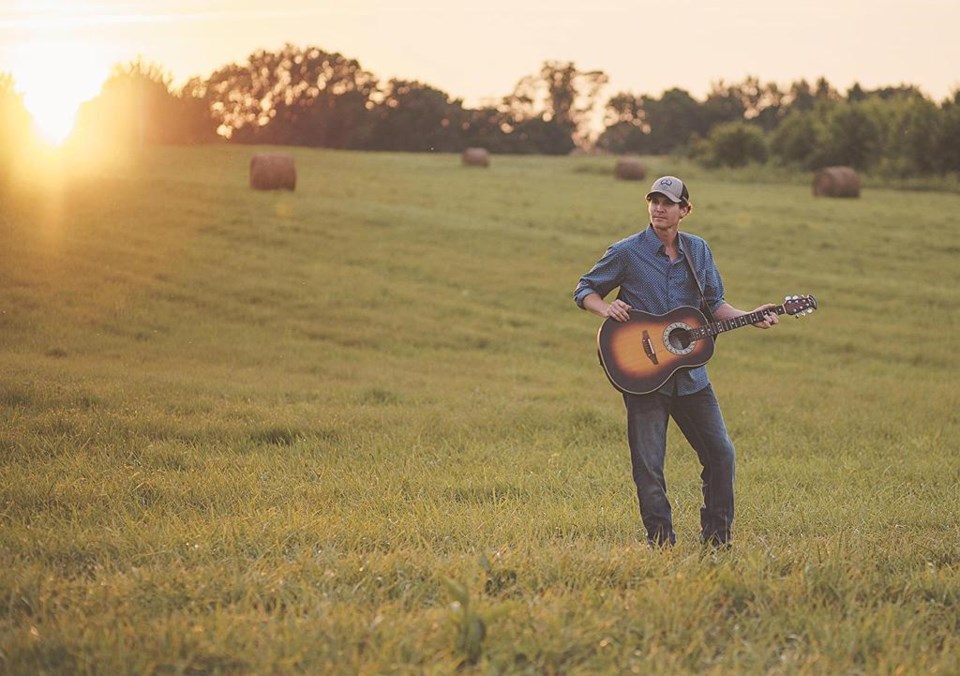 Curtis Grimes takes the stage for the May entry of the Courtyard Texas Music Series at the Courtyard Theatre, downtown Plano.
To hear Curtis Grimes sing is to take a trip through the heart of country music. A Texas native, Grimes was raised on a steady diet of George Strait and Alan Jackson, and he possesses the everyman charm of both his heroes; along with a refreshingly mature voice that truly stands out. After a successful career as a collegiate baseball player in 2011 Grimes was given a chance to appear on a new reality TV show called "The Voice" airing on NBC. Having nothing to lose he auditioned for the show and ended up finishing in the top 10 under Coach Ceelo Green (no, not Blake Shelton).
Read more: Interview with Ron Bultongez
Following success from the show, Grimes hit the ground running releasing new music and performing shows all across Texas and other states in the region. In 2014, Grimes and his hit single "Home to Me" was picked up by national salon chain "Supercuts" and placed in the mainstream spotlight. Not only was the song featured but Grimes got the chance to put on his acting boots and star in the National Campaign. That same year Grimes started to see the hard work pay off when he was awarded "New Male Vocalist of the Year" at The Annual Texas Regional Radio Award Show.
To date, Grimes has 6 #1 songs under his belt and has played hundreds of shows across the US. His most recent album "Undeniably Country" was released in November of 2016 and debuted at #16 on Billboard Heatseekers. The album features songs such as fan favorite "From Where I'm Standing" co-penned by Chris Janson and his most recent #1 single "Right About Now". On the verge of his 7th #1 song, 2018 is shaping out to be a great one!
Read more: Songwriter Peyton Stilling makes a name for herself in Collin County
Courtyard Texas Music Series: Curtis Grimes
When: May 3, 7:30 p.m.
Where: Courtyard Theater, 1509 H Ave., Plano, Texas 75074
Cost: $29 per ticket
Courtyard Texas Music Series 2018
Courtyard Theatre, a 321 seat, proscenium-style theater with a large stage and spacious lobby, located in Historic Downtown Plano, is locally known for the many artistic performances put on their stage. However, in 2011 a group of Plano residents who shared a common love for the arts felt the Courtyard Theatre could produce more, whether it was a series of plays, shows or concerts. After countless meetings, they came up with a great idea resulting in what the Courtyard Texas Music Series is today!
Plano Profile is proud to sponsor this year's concert series consisting of nine shows, spanning from March to November on the first Thursday of every month.
The line-up for the Courtyard Texas Music Series 2018 is as follows:
June: Bri Bagwell
July: The Texas Gentlemen
August: To be confirmed
September: To be confirmed
October: To be confirmed
November: Roger Creager