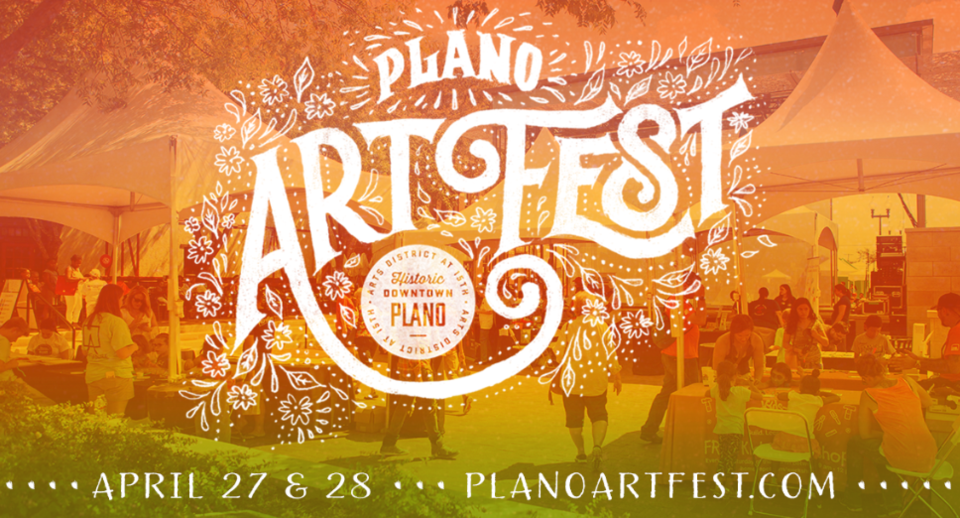 This weekend, April 27 to 28, the Downtown Plano Arts District is going above and beyond to live up to it's name with the Plano ArtFest, a free two-day art extravaganza featuring all kinds of family-friendly activities and community arts programming.
Taking place with the Downtown Plano Arts District (15th Street, Haggard Park and the McCall Plaza), here are a few highlights of Plano ArtFest 2018:
Chalk It Up, presented by Raising Cane's: This free sidewalk chalk competition is Plano's favorite family tradition! Chalk murals are judged by a panel from the Plano Art Association and prizes are awarded.
Kids Zone, presented by Smile Doctors Braces: Bring the whole family out! Some of the entertainment for the kiddos will include yoga, make-it-take-it crafts, chalk art, and an instrument petting zoo.
Live Art Demos: Artists will be stationed throughout the festival, putting their talents on display and sharing the making of their art with you. The graffiti artists will be back, and along with a chainsaw artist and several others.
Main Stage, presented by Artisan Vapor Company: McCall Plaza will host live performances from local arts groups throughout the entire duration of the festival. Saturday will close with concerts from Ron Bultongez at 6 PM and Hannah Kirby at 8 PM.
Maker's Market, presented by ATEC: Come see some of the finest craftsmen and artisans in North Texas. 80+ craft vendors will be showcasing their work for sale!
Paw Print Tees, presented by Camp Bow Wow: Your pup can decorate a Plano Artfest t-shirt just for you! Dogs can dip their toes in non-toxic paint and create a masterpiece when they walk on their owners' t-shirts.
Technicolor Experience, presented by Capital One: Capital One is bringing a new element to Plano Artfest: the Technicolor Experience. The installation will explore 3D image mapping, display work from UTD's Public Interactive Reasearch Lab (PIRL), and host a panel discussion about artificial intelligence.
The Park Gallery: Art Centre of Plano will host an outdoor gallery of local art. The work of 20+ artists will be on display, while several artists show off their talents live. There will also be a few hands-on art pieces, so that festival attendees can join in the creating!
Plano ArtFest
Friday April 27, 5 p.m. – 9 p.m.
Saturday April 28, 10 a.m. – 9 p.m.
At the Downtown Plano Arts District