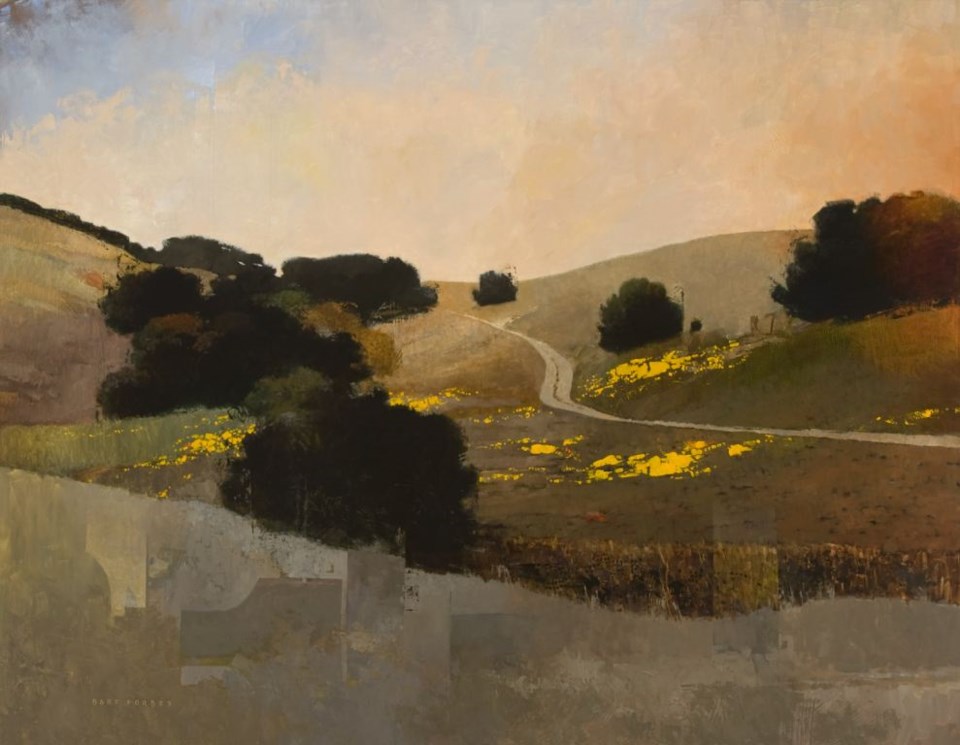 One of America's most recognized illustrators is Plano resident Bart Forbes. His one-man show My Mind's Eye opens Saturday, January 16 at the Valley House Gallery in Dallas.
This exhibition is special because he presents private pieces he's painted solely for himself, which in past has only been oil paintings. Forbes' oil paintings, primarily landscapes, express a time of day or a mood through his brilliant use of color, texture and composition. For the first time, small watercolors painted on site in California, the East Coast and the British Isles will be showcased—over 20 paintings and 10 watercolors.
After completing a graduate study at the Art Center School of Design in Los Angeles, Forbes moved to Dallas in 1967, and to Plano in 2003. Prior to his schooling of design in L.A., he accomplished a BFA in art from the University of North Carolina, Chapel Hill. His impressive professional resume includes the title as the official artist for the 1988 Olympic Games in Seoul, Korea, as well as having official artworks at other famous sporting events such as the Kentucky Derby, Indianapolis 500, Americas Cup, Boston Marathon and PGA Golf Tournaments. Forbes' art has also been published on the cover of Time magazine and 19 commemorative stamps for the US Postal Service, including the Ronald Reagan stamp. Public collections of his art is displayed at diverse places nationwide from the National Portrait Gallery in Washington, D.C. to the Dallas Country Club.
As a sneak peak into some of his art, check out 12 pieces the Valley House has on their website, valleyhouse.com.
Photography of Bart Forbes' paintings provided by Valley House Gallery.
In order:
Hallowed Ground, 2015, oil on canvas, 30 x 24 inches
Wildflowers, 2015, oil on linen, 48 x 63 inches
Cathedral, oil on canvas, 24 x 30 inches
Connecticut, watercolor, 6 x 9 inches
MY MIND'S EYE
When:
Saturday, January 16–Saturday, February 13

Opening Reception: Saturday, January 16, 6–8:30 p.m.

Artist Talk: January 23, 11 a.m.

Regular Hours: Monday–Saturday, 10 a.m.–5 p.m.
Where: Valley House Gallery & Sculpture Garden, 6616 Spring Valley Rd., Dallas, Texas
Cost: Free