Delaney Mallory founded her own lipstick brand two years ago, and at just 16-years-old she's already selling her product in downtown Plano
Most 11-year-olds are generally concerned about school, soccer practice, whether they want to go ice skating for their birthday party or go to the roller rink. Truly big decisions, at least in the eyes of a kid. But Delaney Mallory was asking her parents some very surprising questions as a fifth grader.

She was curious about hair care products. How are they made? Who makes them? What are the ingredients? And how do they get from there, to the store and finally into my home?
That's when she decided to start her own company.
Today Delaney is 16-years-old, but you would have no idea she's so young just by speaking with her. She talks about her business like that of a seasoned owner, which she should. The idea to manufacture her own beauty products began several years ago with a do-it-yourself kit her parents ordered online.
"It came with all the ingredients, mixers and different molds for lipstick or eyeshadow. I was able to make it on my own, and then I decided that I wanted to create my own recipes that were different from what everybody else makes," Delaney explains.
Then about two years ago, she decided to focus on creating a line of lipsticks.
"I wanted to do lipstick because you can do the same make-up every day, but totally change your look just by changing your lipstick," she says.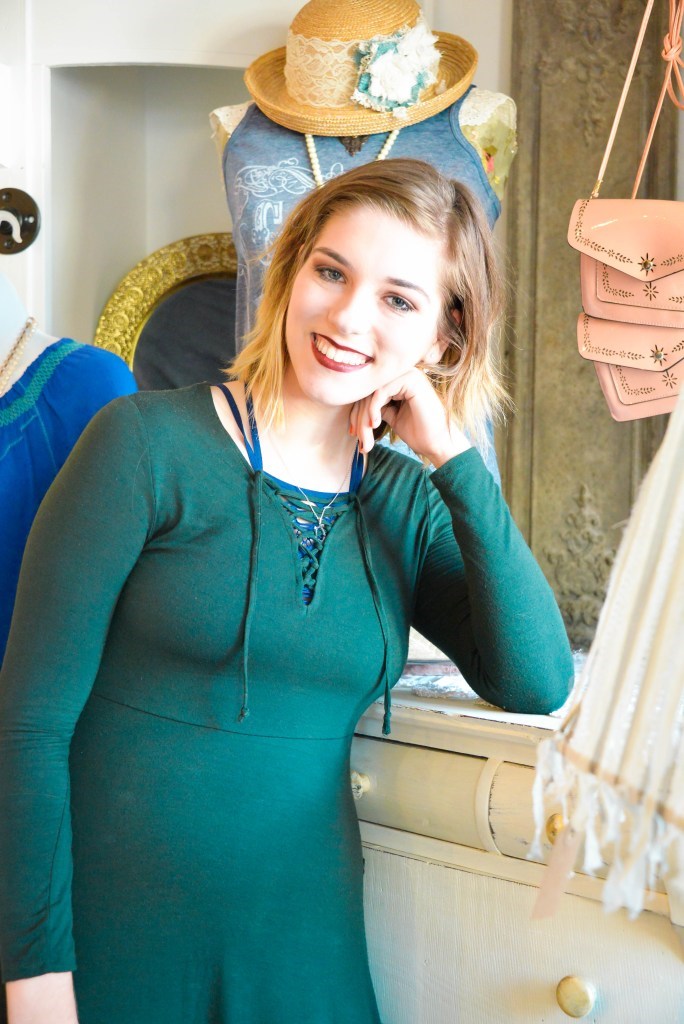 In the early days of her business, Delaney spent hours making the lipstick by hand in her family's kitchen. Measuring, mixing and melting a combination of all-natural waxes and oils and other ingredients was incredibly labor intensive for her. But it was necessary in order for her to make sure she has the best quality product. That was until she found the perfect partner in a manufacturer, based in California.
"You give them your recipe and they make it. So it's a bit more automated, but there are people checking the temperature of the ingredients and making sure it's all up to standard," she says.
Delaney has carefully crafted her lipstick brand to have a particular feel and quality about it. She knows it's all about brand recognition in the current lipstick market that's saturated with everything from celebrity-inspired kits to well-established brand names to other boutique lines.
"It's always important to stay on top of your packaging and continuously be updating it," she says. "I've designed all my own packaging just by sketching it out. I knew I specifically wanted paper [lipstick tubes] so I went online to Alibaba to find a manufacturer and found one in China. I sent them the design and they made it a reality."
Once Delaney got her finished product she started giving them out to friends and family without having any real intention of trying to get them into stores.
"One day I was looking around in Feathered Nest and the owner, Julie, complimented my lipstick. So I just told her about how it was my own brand and special recipe and sure enough, she was looking for a lipstick brand to carry in the store. I gave her some samples, she really liked it and now she carries Pink Milk," she says. "It was definitely a happy accident."
I went to Feathered Nest to check out Delaney's product for myself. Walking into the boutique it's nearly impossible to miss the Pink Milk lipsticks proudly displayed in the front. A variety of colors from nude to bright purple are nestled between cute jewelry dishes and a framed piece of cardstock framed with, "Anything is possible with a little lipstick and champagne" written in embossed gold. The presentation and quality of the lipstick are professional grade. If I hadn't already known Delaney, I would never have guessed that the brand was owned by a girl in high school.
As for the future of Pink Milk, Delaney hopes to attend a nearby college like the University of Texas at Dallas so she may continue her education while simultaneously growing her business. But that's not for another couple of years. The next ambitious goal for Delaney is to get Pink Milk into a major department store.