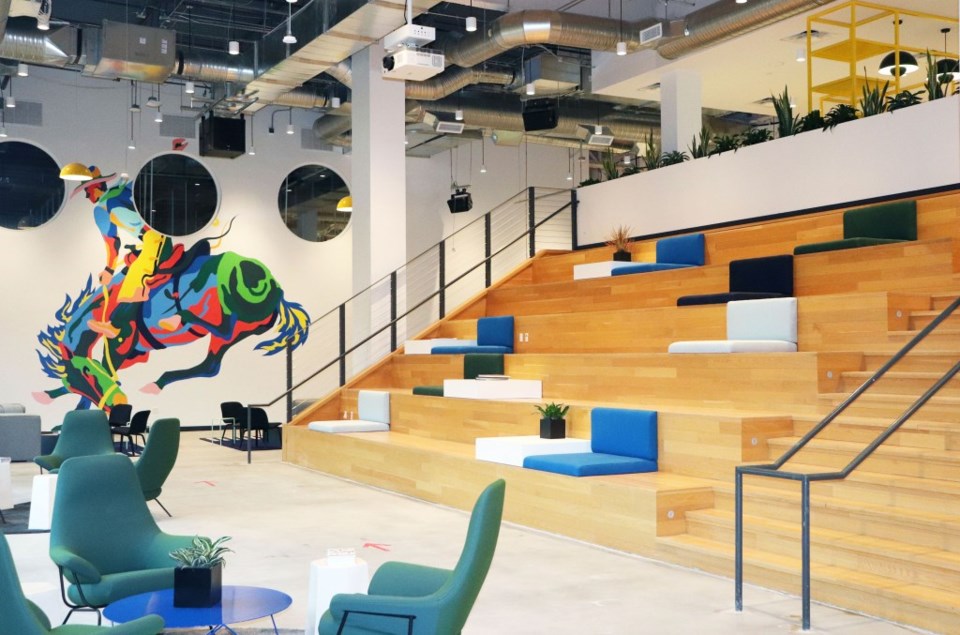 Big changes in the tech industry are coming to Plano.
The intersection of Dallas Parkway and Legacy Drive is burgeoning with new developments, and global workspace leader WeWork is creating a legacy in Texas. Building upon the success of WeWork at Legacy West, which opened last year, the Shops at Legacy North is the backdrop for WeWork's latest outpost — and the site for exciting developments in tech.
WeWork at Legacy North, the brand's second Plano location, is already transforming Dallas-based travel site FareCompare.com's approach to their business. Though FareCompare is moving less than 7 miles north from their current space on Preston Road, a drive up north is a big move up.
A pioneer of travel industry fare aggregation technology, big data is the heart of what FareCompare does. Earlier this fall, the company was coming off of a 5-year lease in an office space they had occupied for nearly 15 years and found themselves at a crossroads. Rick Seaney, co-founder and CEO of FareCompare.com, knew that they also wanted to move all the company's technology assets into the cloud, replacing any on-premise solutions.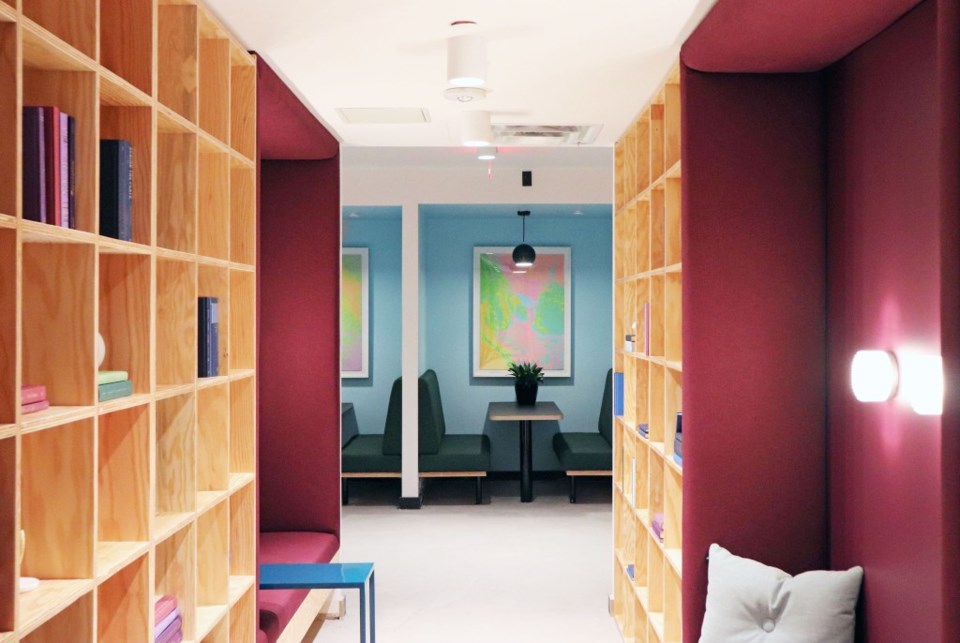 After weighing their options, moving into WeWork's newest location at Legacy North proved to be the right decision. At their previous space, the company had been handling everything themselves, from copying to shredding to office technology, and found the cost/benefit of WeWork's solutions to be much more favorable. "Financially, it made perfect sense," says Seaney.
Seaney is also the CEO of 3Victors, a travel industry AI technology firm that spun off from FareCompare. The two companies work closely together, sharing resources under a coordinated business model. Moving to a space with some flexibility, both in terms of use and in physical space, was top of mind for potential new locations.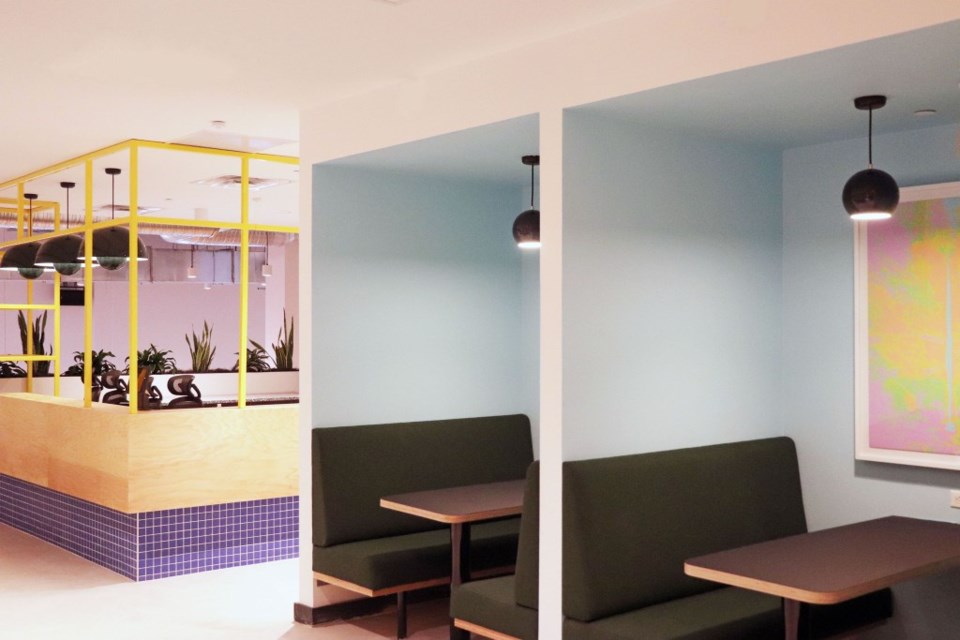 WeWork offered both: with flexible lease terms and the ability to add or reduce space as needed, FareCompare remains nimble as it continues to grow and evolve, and sister company 3Victors has room to flourish. WeWork's turn-key solutions enable leadership to focus on their business, not office logistics.
With world-class amenities like globally connected cloud technology and an onsite event space with stadium seating, WeWork at Legacy North makes it easy for FareCompare employees to collaborate virtually or in person. "Because nearly half of FareCompare and 3Victors's combined headcount is remote, connectivity and proximity to resources are big factors for our success," says Berger.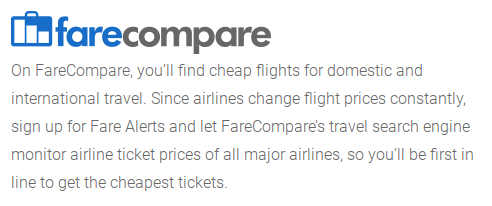 Along with the move in early December, FareCompare and 3Victors are on the cusp of more transition. Though the general feel among employees is excitement for the move, change is rarely met without some apprehension. Doug Berger, FareCompare.com's General Manager and office site leader, says the move will help re-establish the company's growth mindset: another reminder that change is inevitable, particularly in big data.
Read more: A week in the life of a millennial at WeWork Legacy West
Though tech is well represented among its membership, WeWork is home base to range of industries, with medium- to enterprise-sized organizations working alongside startups and freelance creatives. For the uninitiated, the feeling inside a WeWork space is best described as "buzzy": between offices, floors come alive with conversation and hallways become spontaneous meetup spaces. Large, modern open areas are flooded with natural light, serving as gathering areas for members to enjoy perks like free coffee and beer, no doubt adding to the buzz in the atmosphere.
As FareCompare settles into their new headquarters, employees are reimagining not only the work that they do, but also how they work. WeWork is known for its unconventional work spots: couches, pods, and phone booths invite members to think outside the cubicle, encouraging movement around the space to spark creativity.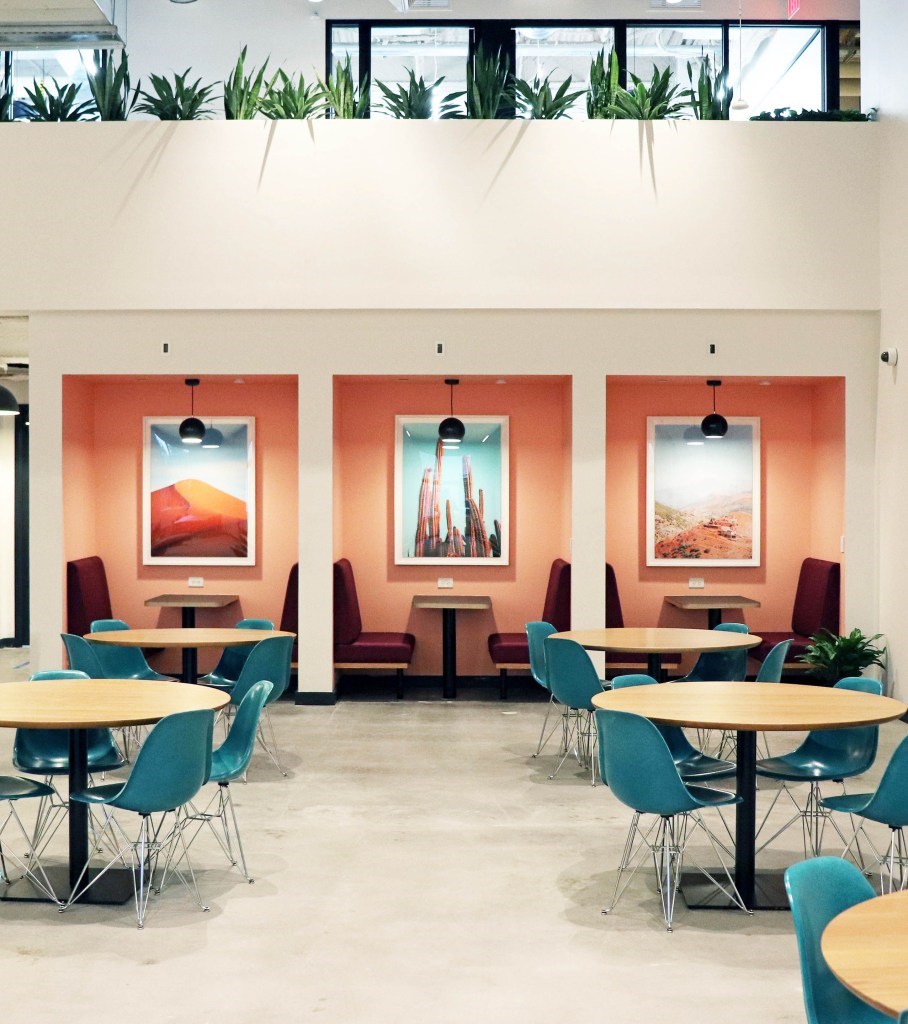 WeWork challenges members to "make a life, not just a living," and with its new home at Legacy North, it's a whole new life for FareCompare.com.
Learn how WeWork can offer your team space to scale by booking a tour today.
*SPONSORED CONTENT*