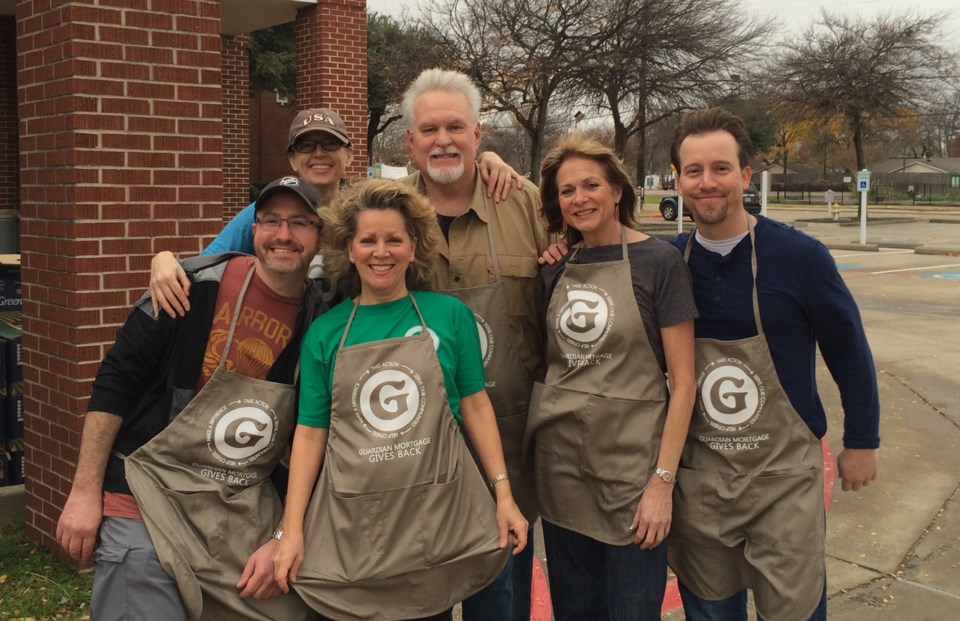 Volunteering and giving back makes anyone involved feel special, but it's especially awesome when a large company spreads its giving wings because the impact is felt even more greatly.
Guardian Mortgage Company, Inc. proudly announces the launch of its new community outreach program in an effort to have their employees get involved in the communities they serve. Employees from Guardian locations nationwide were invited to volunteer and work toward ending the fight against hunger in their local communities. Some of the charities they'll work with include the North Texas Food Bank, The Food Depot, Feed My Starving Children and El Pasoans Fighting Hunger. After these initial efforts, each office will choose a new project on a quarterly bases.
According to Guardian's CEO and President Russ Anderson, the new program will "facilitate and implement ideas that give Guardian colleagues a chance to 'pay it forward' in their local communities."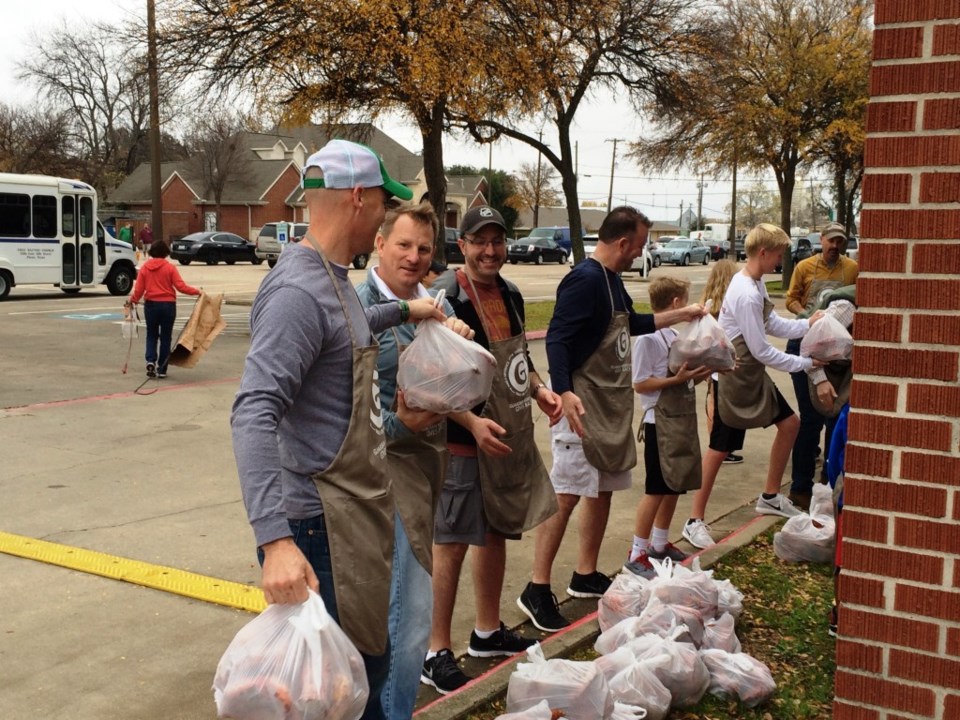 Guardian's Plano office did just that by serving those less fortunate and through great successes during their volunteer time with North Texas Food Bank (NTFB) Food for Families program. Over 1,000 pounds of food were delivered to needy families in the area by 22 Guardian colleagues. A virtual food drive, in which a goal of $2,500 was accomplished, was also conducted by this office through NTFB. Their next planned volunteer efforts will be on Saturday, February 13 at the NTFB main distribution facility.
"Guardian is more than its colleagues, but part of a much larger community," Anderson said. "We recognize the importance of the unique towns and cities that surround our individual offices, and we want to be an avenue by which each of us participates in the betterment of the overall environment."
Although this program was kicked off just this December, Guardian envisions it will continue these selfless acts through all of 2016 and beyond.
[print_gllr id=3592]
Guardian Mortgage Impacts the Community, Again
As fate would have it, Guardian's Melissa Sharpe took notice of a woman getting items for her family at the first Guardian community event in December at the North Texas Food Bank. The woman had walked there and was planning on walking back with her goods in the rain. Melissa could not imagine this, so she offered to take the woman home.
Melissa helped the woman take the goods inside and once there she saw a very empty home. Four small children sat on the floor since there was a lack a furniture. The only visible item in this room was a case of bottled water, of which the woman so graciously offered a bottle to Melissa.
As soon as Melissa got back to the Guardian offices, she informed her colleagues of the situation she just encountered. The entire Guardian team pulled together their money to give to this family in need. The group donated a queen-sized bed, a dresser, a daybed, food, a rug, a DVD player, cash, gift cards, toys and more. The family was also gifted a Christmas tree and ornaments by one employee, so they could enjoy a staple piece to the holiday.
Guardian Mortgage Company, Inc.
For more than 50 years, Guardian Mortgage Company has helped make the American dream a reality for thousands of families across the U.S. Since opening in 1965. Their affordable home loan options, correspondent lending and origination services have resulted in more than 19,000 satisfied customers nationwide.