Crucifixes were erected, and flowers and stuffed animals were placed as the community grieves after this weekend's horrific and senseless mass shooting.
As Local Profile previously reported, at least eight people were killed and seven more were wounded at Allen Premium Outlets on May 6, 2023.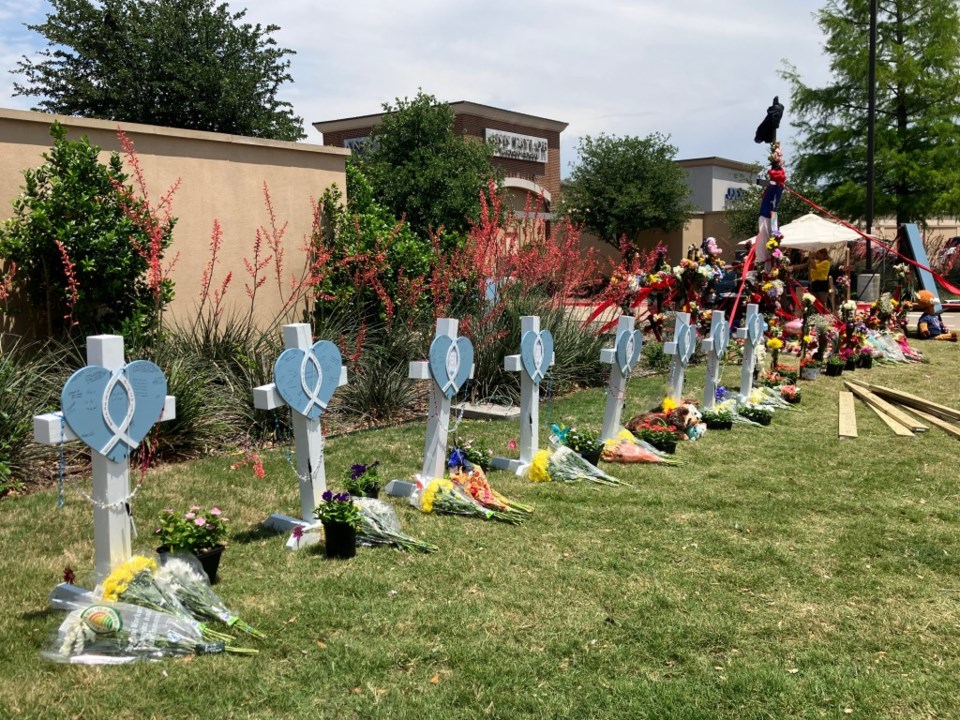 A makeshift memorial went up off Stacy Road in the wake of the tragedy. Crucifixes with black ribbons were erected as well as white crosses from which hang markers for those grieving to leave messages on blue hearts. The memorial continues to grow, with larger crucifixes going up on the afternoon of May 8.
Police cars block entrances to the mall, and Allen Premium Outlets is closed on May 8, 2023. No one is allowed to enter any store. Vehicle retrieval occurred from 10 a.m. to 2 p.m. at The Edge Skate Park. Authorities also allowed some shoppers to pick up their vehicles on the evening of May 7, with a window from 5:45 p.m. to 9:30 p.m.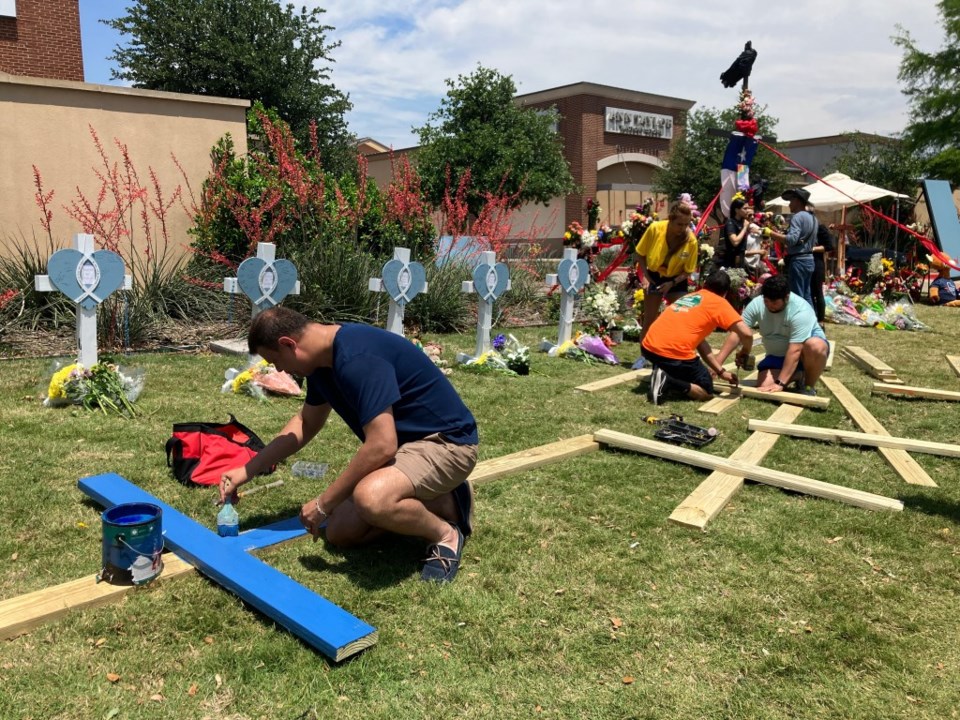 Some organizations are helping the victims of the shooting. VictimsFirst was started to help those most directly impacted by mass shootings across the nation. The victim/survivor nonprofit established a GoFundMe and said that 100% of the profit collected will go directly to the families of the deceased and those wounded.