On a chilly Thursday evening in January, hundreds of Plano community members, administrators, city officials and Collin County trustees came out to Williams High School to celebrate Believe in the Dream, an annual event hosted by Plano ISD that commemorates the extraordinary legacy and achievements of Dr. Martin Luther King, Jr. (MLK). This event marked the program's 37th anniversary with a spectacular array of ISD talent, from the pre-show to the finale.  
The co-star of the celebration was Dr. Myrtle Hightower, who, in 1986 at the age of 62, transformed her dream of creating diverse programming in Plano public schools into action. Before Hightower retired in 1997, her career with Plano ISD spanned over 30 years of service. She was accompanied during the event by student nominees, musical performances and ISD administrators.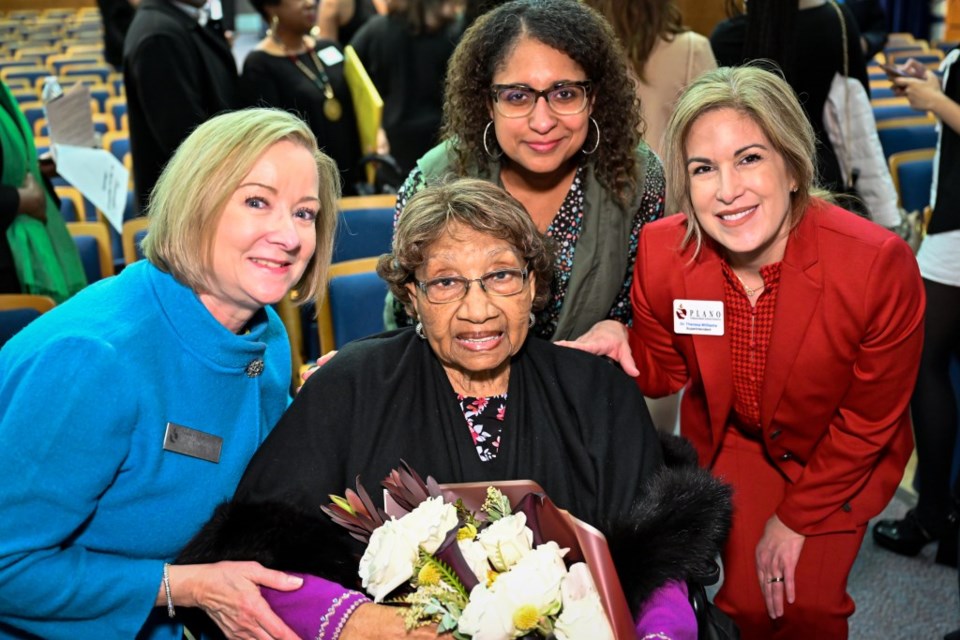 Today, at 99 years young, Hightower is a legend and continues to inspire children to ascend to their greatest potential. Her presence reverberates the ideals of Dr. King. She has mastered the ability to captivate people of all ethnicities, genders and backgrounds by placing the needs of others at the center of her mission.
Each year, during the festivities, the district extends awards to students from elementary through high school, as well as community advocates. Awards are distributed in the categories of MLK Student Art and Writing Contests, and diversity leadership. The nominees are selected for their commitment to championing the spirit of their dream and to honor Dr. Martin Luther King, Jr.'s vision of inclusion and nonviolence.
Preceded by the Haggard Middle School Jazz Band and Williams High School Panther Battalion Color Guard, Nancy Humphrey, vice president of Plano ISD Board of Trustees and Dr. Theresa Williams, Superintendent of Schools, welcomed guests and affirmed the purpose of the programming and celebration. Videos were presented, highlighting both Dr. Hightower's vision of diversity in public schools over the years and various students throughout the school district.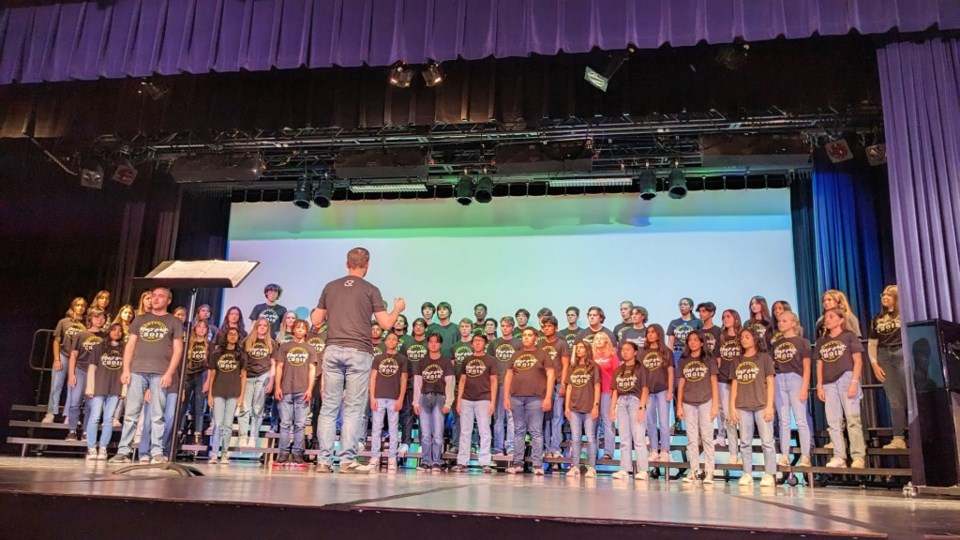 During the ceremony, due to Dr. Hightower's tireless and longstanding commitment to educating and providing equitable learning opportunities for students, the Plano ISD Diversity Award was renamed the Dr. Myrtle Hightower Diversity Leadership Award. This award supports the incredible work and leadership individuals provide to communities. Stunned by the announcement, Hightower was adorned with flowers and an award to formalize the new distinction.
"I was born and reared to get along with people," Hightower said. "With Martin Luther King, he was all about love, all about faith and all about hope. It is my hope from illuminating his legacy that we ignite a sense of love for our fellow man."
As a trailblazer, Dr. Hightower served on the Plano Community Forum and initiated the city's annual Dr. Martin Luther King Day breakfast at Collin College. Additionally, in 2020, Dr. Hightower was designated as "Citizen Extraordinaire" and awarded a key to the city by the Plano City Council and Harry LaRosiliere, the former mayor, in honor of her instrumental actions in encouraging city leaders for public service and her commitment to Plano. She, alongside others, was instrumental in aiding Mr. LaRosiliere to become the first African American mayor of Plano.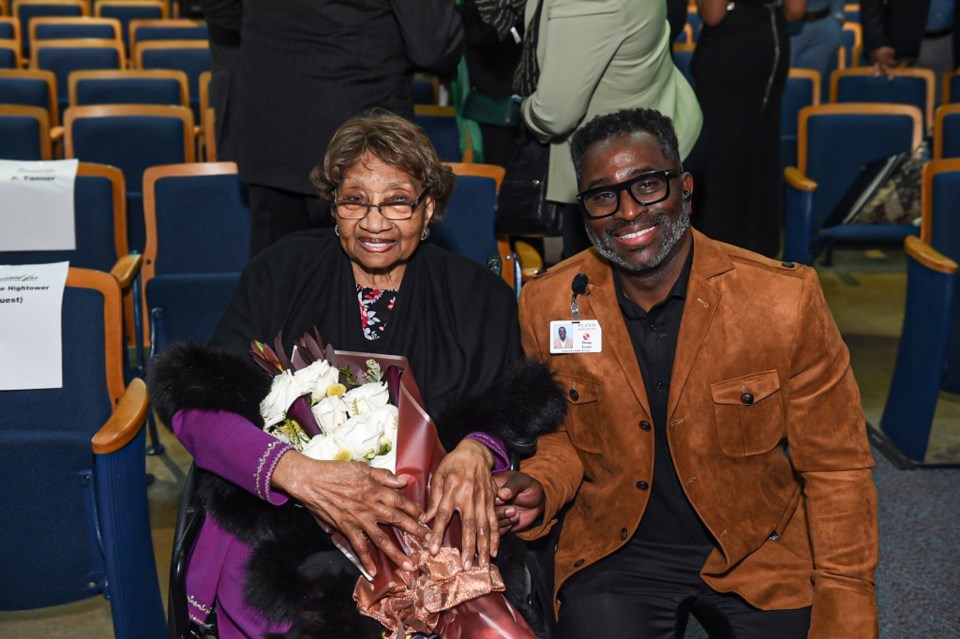 Dr. Courtney Gober, assistant superintendent for student, family and community services, served as the featured guest speaker. He gave a rousing speech titled "Believe in the Dream," which encouraged the ability for all students in Plano to achieve their greatest aspirations. A graduate of Dr. Martin Luther King, Jr.'s alma mater Morehouse College, Gober shared tales of the importance of Dr. King's vision and his personal drive to follow in his footsteps as an instrument for change in the community. Previously, Dr. Gober served as principal of Williams High School, and he shared the school's vision and commitment to communities. His evocative speech elicited a standing ovation at the conclusion, as he vowed to encourage Plano students to believe in their dreams.
Following the programming, students, parents, and residents gathered around Hightower to take pictures and capture a moment. Several students from John and Myrtle Hightower Elementary School were on hand, excited to meet the namesake of their school. Parents anxiously awaited the opportunity to share how much they appreciate and admire Hightower's tireless efforts and commitment to education.
On March 11, 2023, Hightower will become a centenarian as she celebrates her 100th birthday. The Plano North Metroplex (TX) Chapter of The Links, Incorporated, her longtime social and civic organization, will honor her on the special day at the conclusion of their monthly meeting, held at Glen Eagle Country Club.