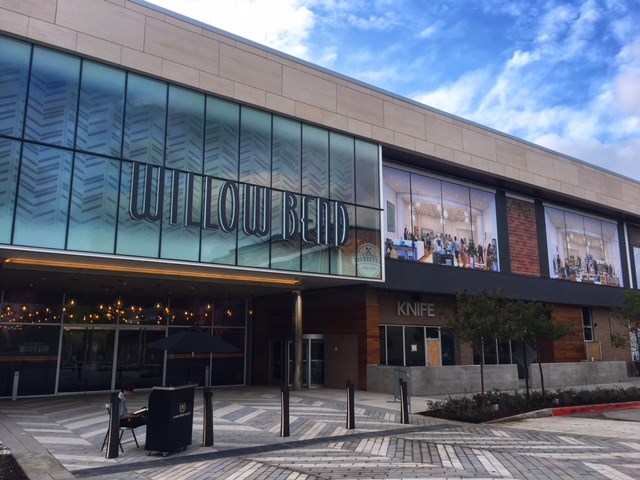 Traditional shopping malls are in decline. To survive, The Shops at Willow Bend is breaking all the rules.
The old Valley View Mall, at Interstate 635 and Preston Road in Dallas, is emblematic of the evolution of shopping as the 1970s era shopping mall gets the wrecking ball in favor of a new urban-style mixed-use center called Dallas Midtown. As e-commerce forces developers to get more creative and selective with brick-and-mortar retail, it's a phenomenon being repeated across the country.
But the new owners of Plano's The Shops at Willow Bend are out to prove that shopping malls can survive and thrive in this day and age with the right mix of chef-driven restaurants, experiential retail and modern updates. The ongoing renovation is a $125 million gamble taken by Starwood Retail Partners that expands the mall, adds new uses and gives people reasons to visit other than shopping.
"When you're in real estate, you start with the dirt and this is some of the best in North Texas," Michael Glimcher, CEO of Starwood Retail Partners says. "The bones of the mall were really good but the decor was just a little dated. We wanted to make it more modern with a 5-star hotel lobby feel throughout. It's part of an amazing, vibrant community. We have demand on this site for offices, a hotel and residential space."
Basically, all the components that go into shiny new open-air town center developments can also be applied to a shopping mall that just turned 17.
The Shops at Willow Bend revolution started at the end of last year with the opening of the 22,000-square-foot Willow Bend Center for the Arts: the new home of North Texas Performing Arts and Plano Children's Theatre. It continued with the opening of the Crayola Experience, one of only three in the country.
"The traffic has increased substantially. It's exceeded their expectations and the customer has embraced them," Glimcher says.
Read more: Plano Food and Wine Festival at the Shops at Willow Bend
With the renovation largely complete, the biggest transformation can be found on the east side of the mall, right off the Dallas North Tollway. Originally, there was nothing there to greet visitors except an imposing concrete wall, empty windows and dark tinted doors at what's arguably the most visible entrance to Willow Bend. Today, a vibrant restaurant row, known as The District, beckons drivers on the Dallas North Tollway to exit the highway and eat and drink at one of five new chef-driven eateries.
The District at Willow Bend officially opens Thursday October 4 with The Grand Opening Chef's Tasting. From 5-10 p.m. guests will enjoy an evening of plated tastings specially prepared the following chefs: Patricio Sandoval, Mexican Bar Co. Restaurante; Omar Flores, Whistle Britches; John Tesar,Knife; Jalal Chanaa and Adham Shanaa,Terra Mediterranean and Russell Hayward, Ascension. Click here for more.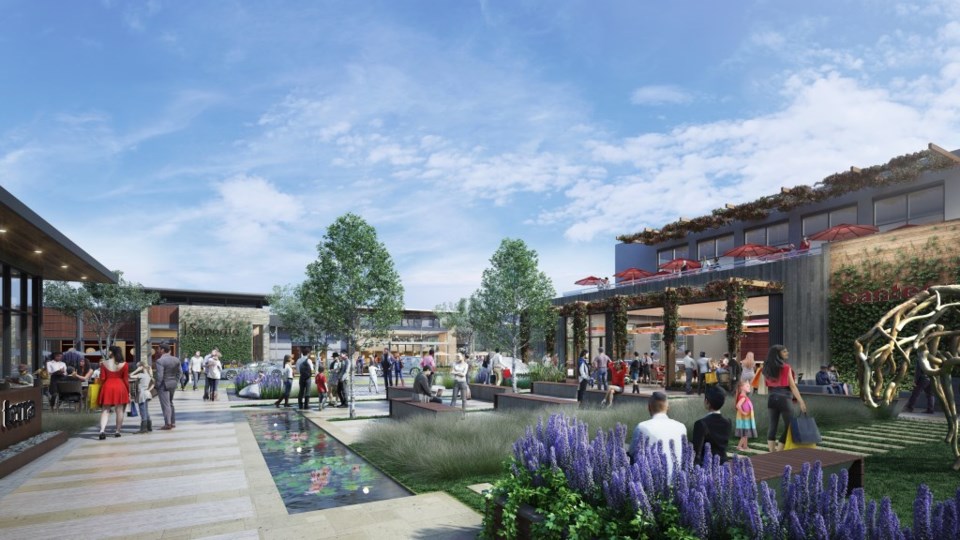 Mexican Bar Co. Restaurante, Whistle Britches and Knife officvially open on October 5 and Terra Mediterranean will open in mid-October. These chef-driven restaurants challenge the notion of what mall food can be and are just as important as retail anchors. Binding all the restaurants together is a Central Park-type area with benches, water features, landscaping and artwork—a destination, a meeting place and hangout.
"Until people want to lock themselves in their rooms and don't want to talk anymore, this social aspect is going to be important. You can't have a salad and a glass of wine online with your girlfriends," Glimcher says. "Having great food really matters. That's why food is such a good driver. [The park] becomes almost a big living room."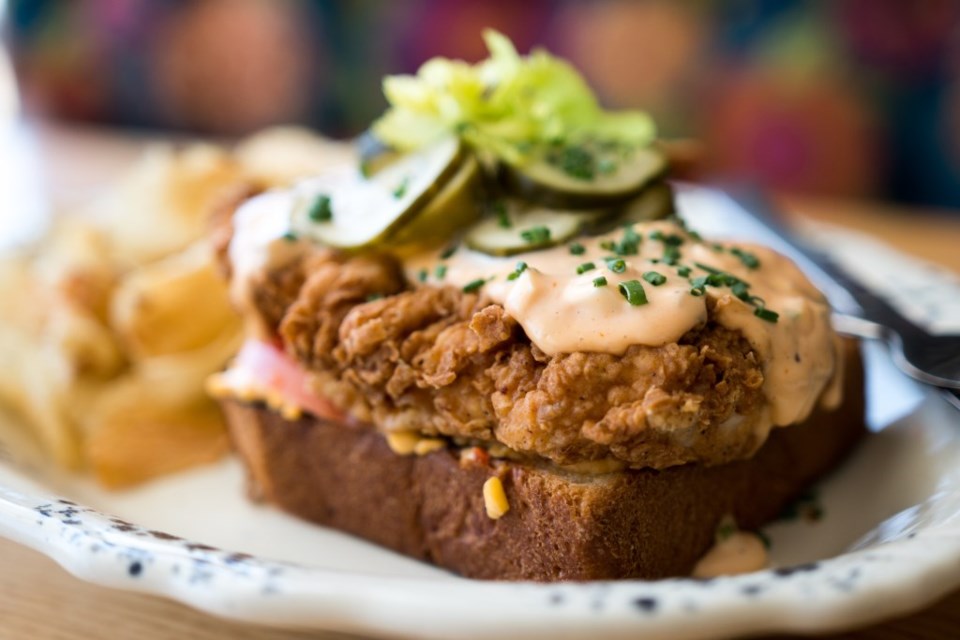 Each restaurant has at least one patio—Terra Mediterranean has three, including an upstairs lounge area. There's shell space for more restaurants to come in the future, too.
The next phase of Willow Bend's transformation will include a 35,000-square-foot Equinox fitness club, a 10-screen Cinepolis movie theater and an office tower, which is already 50 percent pre-leased. There's also interest from hotel and apartment developers.
"There will be construction projects there for the next several years," Glimcher says. "There's unlimited potential."
Starwood Retail Partners manages a portfolio of 30 million square feet of retail in 15 states and Glimcher says they plan to replicate the success at The Shops at Willow Bend at malls across the country. "We're going to do things like this across the country: adding density, adding mixed use," he says. "[Willow Bend] is one step ahead. We're in the early stages on many properties already."
Read more: Collin College Technical Campus to open in 2020
To make The Shops at Willow Bend successful, Starwood Retail Partners will have to think differently and shed some of the common assumptions that guided the management of shopping malls of the past. Traditional retail malls would balk at pop-up shops or short-term leases but Glimcher said he believes these are critical, especially if they are local startups.
"It used to be that we did everything one way," he says. "Now we do things every which way. We have the normal stores that are there most of the time. A small percentage sign short-term leases. It's like a sampling and if you decide you want to eat at a restaurant, [there's] a sense of urgency to get there."
Coffee shops are a staple of any shopping mall and Starbucks usually fills that role. But Starwood decided to buck that trend by going with Dallas-based Ascension, who opened Ascension Annex in July. Labelled a "Pop-Up Coffee Shop", Ascension Annex can be found on the lower level across from the children's play area.
Owner and founder Russell Hayward says in addition to coffee brews, he will seek the proper alcohol license to sell beer and wine that shoppers can take throughout The Shops at Willow Bend. They'll use wristbands and specific cups to prevent alcohol from being passed on to minors, and any alcoholic beverage will have to stay on mall premises, Hayward explains. They also serve pastries, tacos, paninis and other on-the-go breakfast and lunch items. And, when the outdoor park hosts events and concerts, Ascension will be able to cater them with beer and wine.
"When they approached me and I saw the mall and what they were doing [there] I wanted to be a part of it," Hayward says. "I think what they're doing is extraordinary."
The new Shops at Willow Bend shrinks the actual retail space to make room for experiences and dining, adding reasons to come to the mall beyond shopping.
"Before, all you wanted to do was push them into stores," Glimcher says. "We've created a place where people are going to want hang out. We're going to give everyone everything they need on one site. More and more people are not wanting to get in their car."
Read more: Gleneagles Country Club in Plano completes $8.2 million improvement project
Parking requirements have also gone down as more people take advantage of rideshare apps. Glimcher expects that trend to continue and even accelerate with the advent of autonomous vehicles phasing out car ownership.
"People are going to have fewer cars that they own themselves, [eventually most will be] either autonomous or shared," he says. "The less parking we have, the more other stuff [customers] have like more retail and more restaurants."
The Shops at Willow Bend will be 100 percent climate-controlled with just a few of the new restaurants requiring customers to ever step outside—unlike open-air malls like Firewheel Town Center in Garland. Meanwhile, the restaurant patios gives patrons the choice to eat outside if they wish. The addition of apartments and a hotel would also mean more permanent foot traffic, as opposed to cars.
"We were able to create a situation where we have the best of both worlds," Glimcher says. "We want to be that downtown where people can live, work, shop and play inside and out. We think we can be a lot of things to a lot of people."
For more about The Shops at Willow Bend renovation, click here.