McKinney residents anxiously await the city hall's makeover into a brand-new community space. By October, the building is expected to reach its max height.
According to McKinney Mayor George Fuller, the third-floor concrete was poured and columns were going up for the fourth floor. He told Local Profile the project is on schedule and expected to be completed by fall of 2024.
"It allows us to repurpose the buildings that we have that currently downtown on the historic square for things that are much higher and better use for the vibrancy," Mayor Fuller said.
The new city hall will be used to connect city workers under one roof, instead of spread around the city. Not only will the new building be beneficial for city employees, but residents are also expected to find the new space more accessible.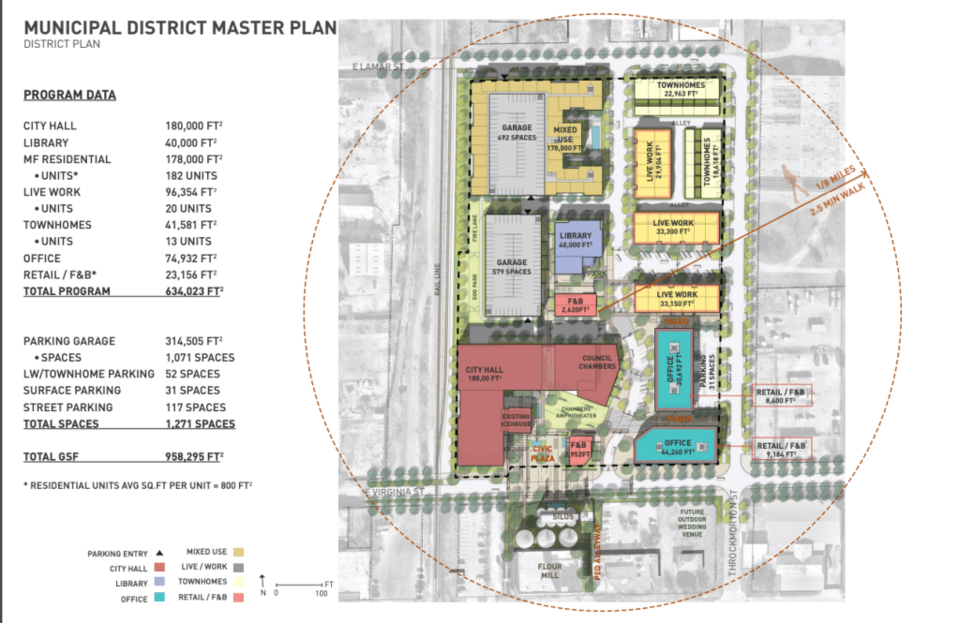 "You've come to one department you realize that the need that you have requires the input of other departments," Mayor Fuller told Local Profile. "For example, if you're there and you're coming for one thing, but you realize that parks department needs to be brought into the fold, having the parks department in the same building — that's different than seven miles away."
In 2019, the residents of McKinney approved a $50 million bond proposal to finance the construction of a new community complex within the city. The chosen site for the complex is situated at the intersection of E Virginia Street and the train tracks, to the west of Highway 5. In response to the city's rapid expansion, the project is anticipated to attract a variety of activities and businesses in the area. The construction contract was approved for an estimated amount of approximately $104.7 million.
Plans also show residents can utilize the space. According to city plans, the plaza surrounding the building will incorporate several amenities, including a pavilion area with a roof, designated space for a small cafe, water features and lawns for recreational activities.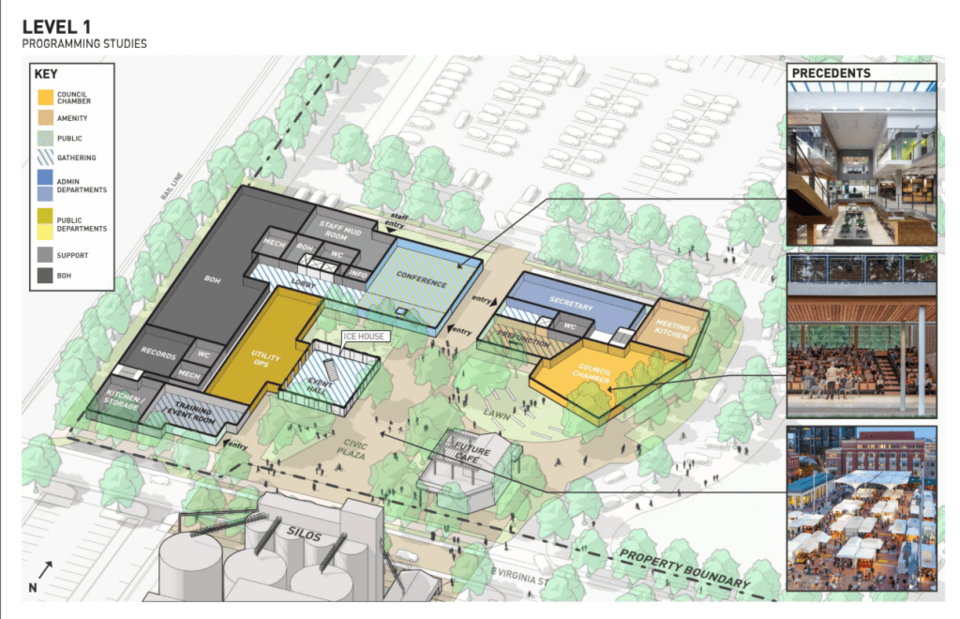 But the new amenities come with a price. Local Profile previously reported the historic Ice House McKinney was demolished after it was deemed too damaged to be saved, and many residents were sad to see it go.
On Facebook, residents created a page to share the ice house's history and promote its preservation. Some even set up "Save Our Historic Ice House McKinney, Texas" signs to push back against the city's decision, but the ice house was demolished in August 2022.
But Mayor Fuller believes the new building will reflect on the significant history of McKinney, while also showing a glimpse of the future.
"We had a lot of open houses with alot of community input, but we are building and designing the structure to fit within the fabric of our historic downtown area aesthetically, but at the same time a nod to the future," Mayor Fuller said. "We set out to build a building that that paid tribute to construction methods and materials of hundreds of years but also of course, a building that was a little more modern."