Few things are as intrinsic to Plano as Hirsch's Specialty Meats—and few things are as consistent when it comes to quality. Hirsch's is a no-nonsense meat cuttery and one of City of Plano's Green Grocers. As Owner Gary Hirsch tells it, his original customers are still coming in— and so are their kids and grandkids. We caught up with Gary to talk about why he opened a meat market in the first place, and why, a quarter of a century later, it's more relevant than ever.
"If you go to a grocery store I doubt you can find anyone who has ever cut a side of beef," Gary says. "Cutting meat is an art. Not everyone can do it and make it look nice. It's a technique." Gary is a meat cutter. Before opening Hirsch's, he learned the trade while working for a chain with a crew of good meat cutters, until the chain was sold.
"The new chain came in and said 'don't worry, nothing's going to change'," Gary recalls. The very next day, all of the meat cutters were laid off. They were encouraged to reapply for their jobs—with the caveat that they would accept a paycut of $2 an hour. But the real problem was the meat.
"They went to a lower quality meat to be more price-competitive with other chains," he explains. "I couldn't stand there behind the counter and sell it when I knew it was substandard. There were still people who wanted high quality meats. I opened my own place and took all those customers. It's our niche that the chain stores walked away from."
Meats are graded by the USDA: the best is prime grade, then choice grade, then select, standard and, finally, utility. Select, what you'll find in most stores, means that while it has been inspected but it has not been graded. Considering how perishable meat is and how expensive it can be, it's important to know what these labels mean.
"Low-grade meat, to me, is a waste of money," Gary says. "When it comes to meat, there is no such thing as a good deal. You get exactly what you pay for."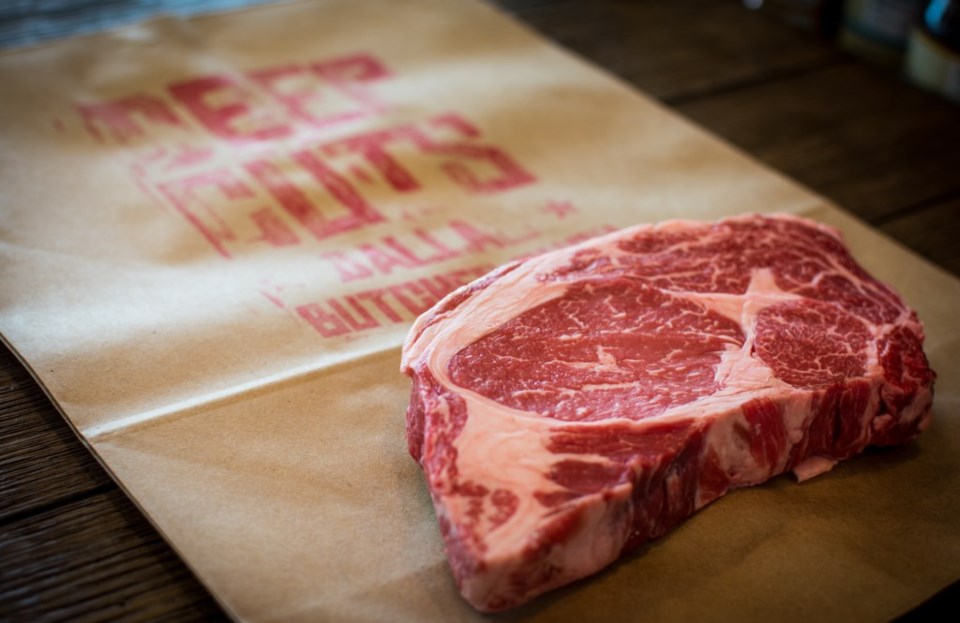 Especially nowadays, when the demand for meat is high, standards, often are low. Take chicken, for example. Industrial chicken farms are fed growth hormones so that they balloon up so big they can't walk and so fast that they must be processed by the time they are six or seven weeks old, when their underdeveloped organs fail. Not only is that pretty gross to think about, but it also changes the texture and flavor of the chicken, which means even more stuff has been added to the meat to make it appetizing again. Picture a large cement mixer full of about a ton of chicken breast in a salt water solution, tumbled en masse in a saltwater solution to tenderize the meat and add flavor, just to match the taste that an unaltered chicken should normally have.
According to Gary, it just won't be as good. "People who buy our product feel like no matter what they do, it'll taste right. They're surprised by the difference. High-quality meat is more forgiving."
At Hirsch's the mantra—taught to all meat cutters—is: "Don't sell something to someone you wouldn't eat yourself."
Along with sauces, seasonings, smoking woods, cheeses and other condiments, Hirsch's Meats sells chicken, duck, quail, seafood, pork, cuts upon cuts of beef—and doesn't waste an ounce. The trim that is shaved off of premium cuts is made into homemade sausage of such high quality that Gary wagers it's safe to eat raw. They actually sell so much sausage that Gary has to buy extra trim just to keep up. The back rooms, where meat is cut and packaged, are kept impeccably clean, with excellent lighting and a large crew of cutters working at any given time, meeting the demand of Hirsch's regulars, who browse the long display cases and ask questions.
If you aren't sure what you want, all of Hirsch's meat cutters are extremely knowledgeable, and if they don't know the answer, they'll know exactly who to ask. Gary sometimes even has a chef or two on staff, so you might get some awesome cooking tips while you're at it. Some of his meat cutters have even graduated and gone on to open their own stores in Hirsch's style, notably Deep Cuts Dallas, a custom butcher shop on Belt Line Road.
As for what to order, Hirsch's Meats has frequent specials, especially around certain holidays. Father's Day is a good time to buy steaks.
"Our biggest seller for steaks is the rib-eye. For pork, I like our baby back ribs. They're super meaty. We also have a brined pork chop that is to die for. And we have things you can't get in the grocery store," Gary says. Hirsch's also has a pretty awesome Facebook page with contests and gems like this: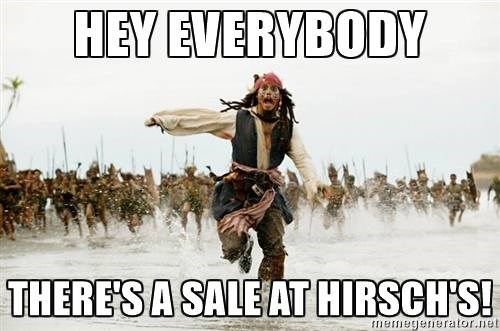 And this: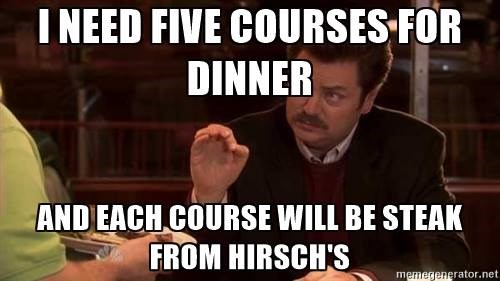 But more importantly this: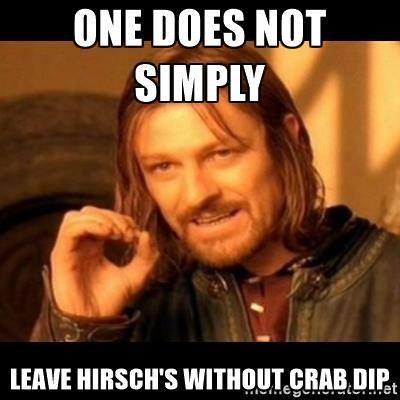 In summary, the single best way to ensure a peerless dinner is to buy your meat from a specialty meat market such as Hirsch's Meats. Meat ain't cheap. When you buy it, why not make it count?
Hirsch's Meats
Hours:
Tuesday–Friday | 10 a.m.–6 p.m.

Saturday | 9 a.m.– 5 p.m.

Sunday–Monday | Closed
Where: 1301 W. Parker Rd., # 100, Plano
More: hirschsmeats.com