Every year, Plano Profile Magazine asks our community to send in photos of their adorable doggies to compete in our annual Cutest Canine Cover Contest. The results are in… so let's meet our winners!
First Place: Rocky & Riley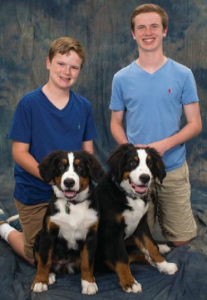 Rocky and Riley are more than brother and sister, they are best friends. With owners Parker and Carter Schubert, they enjoy flag football, lacrosse, and neighborhood walks—although those are challenging because everyone wants to stop and pet them.
What is it like having active boys and two big dogs in the house? Mom Kellie says, "With two athletic boys in the house, the Schubert household is a little hectic. Add two Bernese Mountain Dog puppies, and our home becomes a constant state of chew toys and chaos!" Then she shares, "The truth is, we absolutely LOVE it! When our dog, Bear, died last year we all commented on the quietness, emptiness, and lack of dog hair on our hardwood floors. Now, with two soon-to-be giant dogs in the mix, we once again feel like our home and family are complete, hair and all." Plano Profile's photo shoot wore out the young pups, so they settled on the floor for a brief rest. Rocky stretched out on the cool tile floor, and Riley sat down on him. She can get away with that now, but when she doubles in size, it could be a different story… but probably not. They appear to be most content side by side.
Second Place: Amelia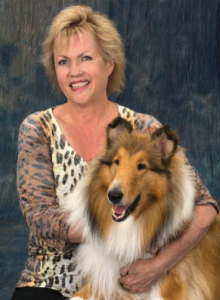 Like the famous canine actress Lassie, Amelia has movie star good looks and hails from California. About six months ago, Diane Eberly and her husband Don drove to California to add this gorgeous girl to their family, which includes another Collie, 3-year-old Delkus. Amelia and Delkus have the same dad, Grissom, who won the Bronze Grand Championship and was ranked as the #3 Rough Collie (#1 male) in the country.
But for all of her beauty and pedigree, Amelia is friendly to everyone she meets. "She's a sweetheart," Diane says. "She's happy, curious, loves people, and she's very athletic."
She especially loves taking long walks. Her leash hangs on a doorknob, and she looks at it longingly until they walk her. Resisting that face is futile. Diane said Amelia has acclimated to her new home beautifully. "She's a transplant from California, but she has fully embraced her new home. She's a Texan now!"
Third Place: Kitsy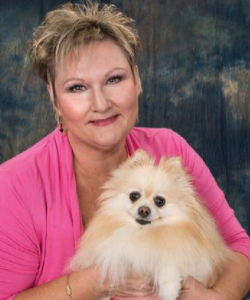 Petite and pretty, Kitsy is a 6-year-old Pomeranian who loves being with her mom Debbie Fellwock. "She is attached to my hip," Debbie says with a smile. "In the morning when I'm putting on my makeup, she sits on the counter right by my mirror."
It's hard to believe this half-pint dog comes from the Spitz family which includes the Alaskan Malamute, Samoyed, and Norwegian Elkhound. While those dogs can pull sleds, Kitsy would no doubt snuggle down in a warm spot and enjoy the ride.
Unlike women with beautiful hairdos, Kitsy loves to get in the water and get her hair wet. The pool, a water hose, even a bath delights her. She also loves to walk in the neighborhood and run errands with Debbie. Basically, anything that Mom wants to do is fine with Kitsy—even entering a photo contest.
Honorable mention: Finn, Pembroke Welsh Corgi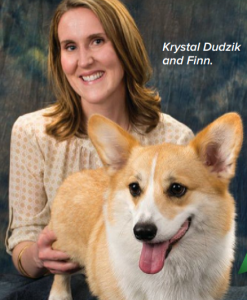 Finn is a dapper dog. He was sporting a tuxedo bow tie in the picture submitted by owner Krystal Dudzik. What was the special occasion? "We were watching the Oscars," Krystal said with a smile.
Adding to their reputation of being elegant dogs, Corgis are famously associated with Queen Elizabeth of England. But for all of their fame, for the first time in its history the Corgi is listed as "vulnerable" by the Kennel Club in Britain. Even here in the U.S. Krystal had a difficult time finding one last year. Happily, she found Finn.
Don't let the short legs fool you—Finn is an athletic dog. Describing him as a big dog in a little body, Krystal says, "He has tons of energy, and he is fast!" His favorite toy is a soccer ball. When they kick it in the yard, Finn brings it back. "Well … sometimes he brings it back," Krystal clarifies.
Finn likes to visit the Jack Carter Dog Park where he pals around with Lilly, a Chow Chow. Finn probably thinks they are the same size— until Lilly stands directly over him. But that's cool. It's shade. Did we mention he is also smart!
Honorable Mention: Ellie Bear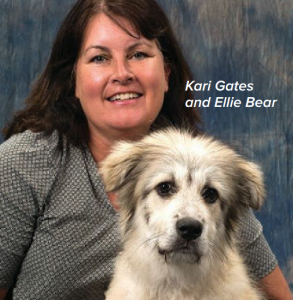 Owner Kari Gates doesn't know if her rescue dog Ellie Bear is a purebred Great Pyrenees or a mix, but at 4 months old Ellie exhibits the breed's trademark characteristics. As the American Kennel Club says of this working class dog, "Because they were bred to work independently, Pyrs may not be the star of the local obedience class!"
It is true that Ellie Bear was more interested in exploring our office and visiting with staff than sitting still for a portrait. However her affectionate, playful personality had all of us going along with whatever she wanted to do.
Unbelievably, this fluff y, sweet-faced puppy was rescued from a sad fate at the very last moment when Heaven Can Wait Animal Rescue (based in Farmersville) found her at a shelter in Commerce, Texas.
Being a Pyrenees, Ellie Bear will grow to become a large dog weighing about 125 pounds. Her owners live on three acres, which will give her plenty of space to roam and play. Her natural guarding tendency is a trait the family desired. Her happy personality is a bonus.
Honorary Mention: Button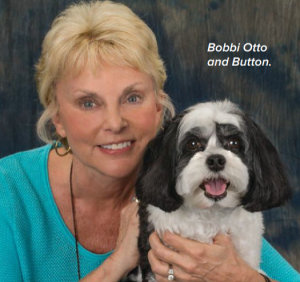 When Button took the rigorous test to see if she qualified to be a therapy dog at Baylor Regional Medical Center at Plano, she passed on the first try. That is not surprising, since her owners are Bobbi and Dr. Doug Otto, former PISD superintendent of schools.
Shortly after Bobbi retired from her job at Plano Senior High School, and just before Doug's own retirement, they were ready for an active life unencumbered by the responsibilities of dog ownership. Then Bobbi's friend called.
"Do you want to go look at some Cavapoo puppies with me?" "No," Bobbi answered defi nitively. But with a little more coaxing, Bobbi did go see the dogs, fell in love with Button, and now they can't imagine life without her. "What if we didn't get her?" Bobbi muses. "She is our whole life."
Baylor staff and patients all agree that this playful pup, who is a cross between a Cavalier King Charles Spaniel and Poodle, lives up to her name. She is indeed "cute as a button."