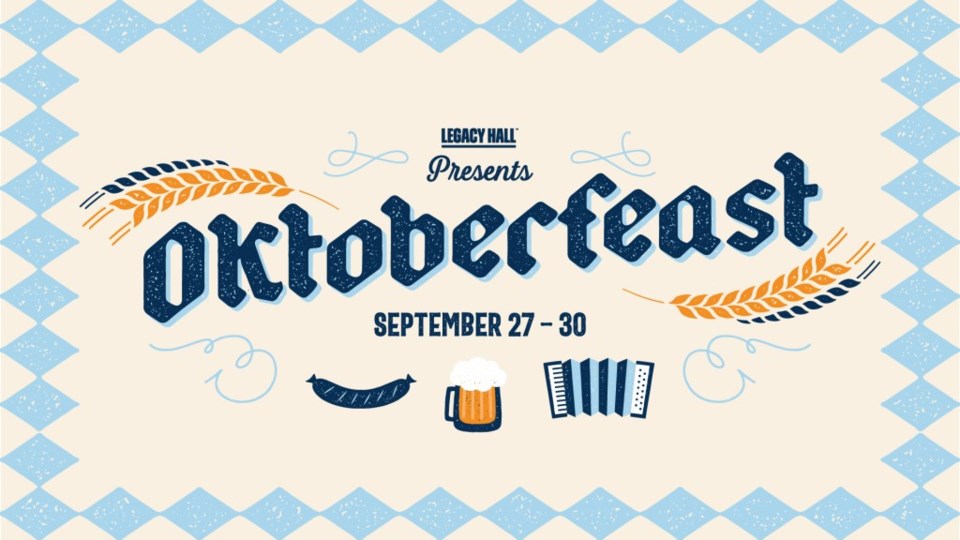 Legacy Hall says auf wiedersehen to traditional Oktoberfest events with the launch of Oktoberfeast, a signature, four-day beer and music festival held September 27-30, 2018.
In celebration of all-things beer, brats and bands, all three floors of Legacy Hall and the Lexus Box Garden will be transformed into a biergarten atmosphere complete with yodeling, accordion players, oom-pah music and more. Guests can dine on authentic German-inspired dishes like the new beer brats from Degenhardt's Brat House or opt for a sampling of other flavors from one of the food hall's 23 other dining options. The Oktoberfeast festival will take over all three stories of Legacy Hall including Unlawful Assembling Brewing Co. (3rd floor tap room) and Lexus Box Garden; all located at 7800 Windrose Ave. in Plano.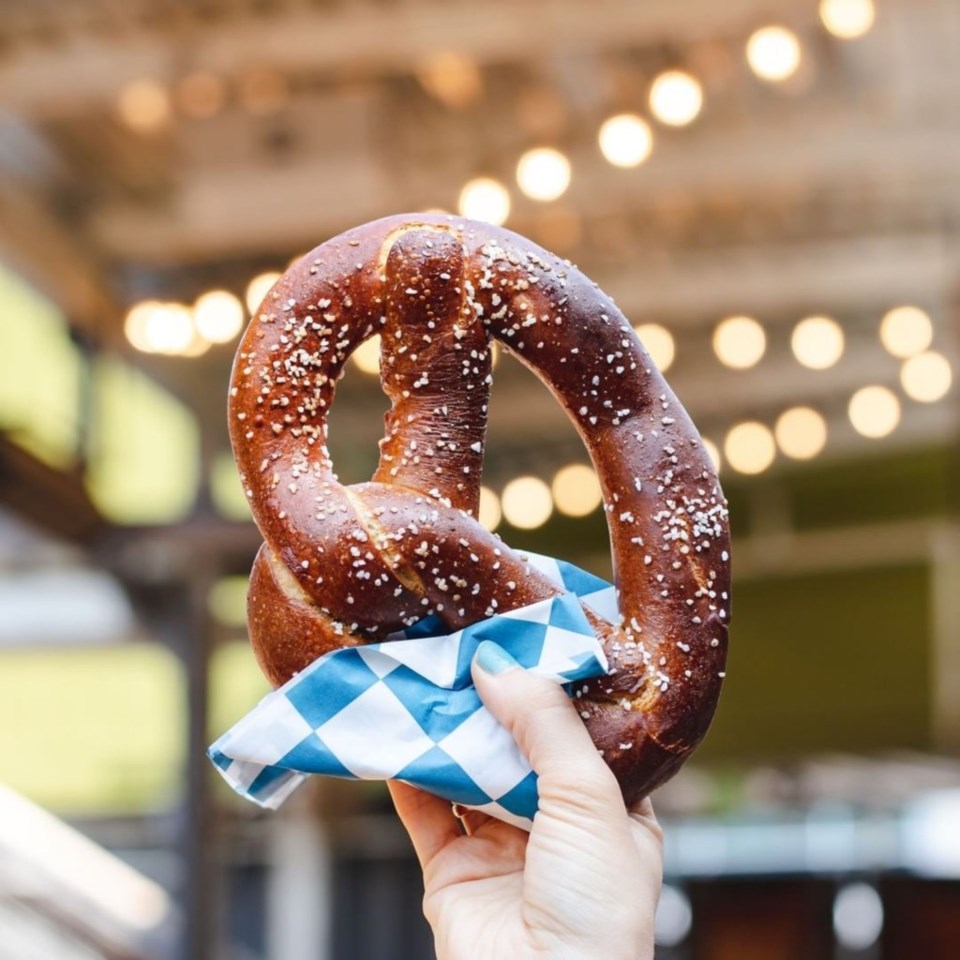 Read more: Fall festivals in Plano and beyond
Read below for a schedule of event highlights you don't want to miss!
Thursday, September 27
Unlawful Assembly Brewing Co. is tapping into their new brew- The Barrel-Aged Stout. Grammy Award winning polka band Brave Combo takes the Lexus Box Garden stage at 9 p.m. for a free general admission concert.
Friday, September 28
Unlawful Assembly Brewing Co. will host a comedian-lead brewery tour to give guests a sneak peek at how their beer is made. The evening concludes with a performance by Frank Ray, a local country music crooner and former policeman named "one of 10 artists you need to know" by Rolling Stone.
Saturday, September 29
Brewery tours at Unlawful Assembly Brewing Co. At 2 p.m. a hot dog eating contest begins and at 5 p.m., patrons can flex their muscles and compete in the Unlawful Assembly Steinholding Championship on the Lexus Box Garden stage. Authentic German live music begins at 3 p.m. and acoustic guitar duo Dawn & Hawkes perform onstage at 9 p.m.
Sunday, September 30
Family fun activities including face painting and photo booths in the Lexus Box Garden, as well as German-inspired family entertainment performances. Cowboys v. Lions at 12 p.m. and Raven v. Steelers at 7:30 p.m in the Lexus Box Garden.
For more information about Oktoberfeast, click here.