Hispanic Heritage Month is here, meaning it is time to experience vibrant and colorful fun at various North Texas events during this Latin American culture celebration. You can indulge yourself with delicious food during Mexican Independence Day, listen to mariachi bands and witness folkloric dance performances. And those are only some of the options that are on the table.
Come right in because this is the only list you'll need.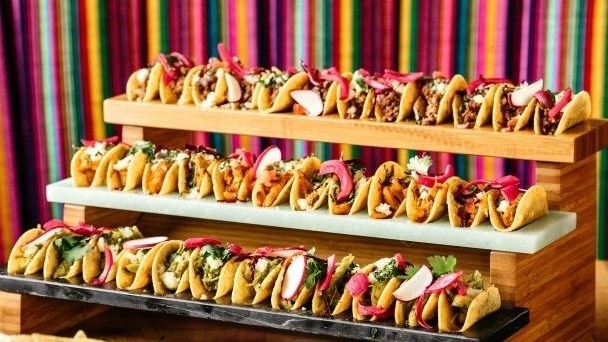 When: September 15, 2023 | 7:00 to 9:00 p.m.
Where: Tejas | 250 North Bishop Avenue, Dallas
Reserve
Gather your friends and family members to celebrate the start of Hispanic Heritage Month in style at Tejas on September 15, 2023, from 7:00 to 9:00 p.m. You can find Tejas at 250 North Bishop Avenue in Dallas. This in-person event promises a vibrant fiesta full of cultural pride and lively music. Reserve your spot and join in the celebration!
When: September 16, 2023 | 8:00 p.m.
Where: The Eisemann Center | 2351 Performance Drive, Richardson
Tickets
The Plano Symphony Orchestra is kicking off its season with a vibrant celebration, ¡Viva México!, on September 16, 2023, at 8:00 p.m. This event, held at The Eisemann Center in Richardson, features maestro Héctor Guzmán, Fela Domínguez, Dante Alcalá, Mariachi Jalisciense de Antonio Jimenez, the Viva Mexico Choir and members of Ballet Folklórico de México. Enjoy an unforgettable evening of music and culture in honor of Mexican Independence Day.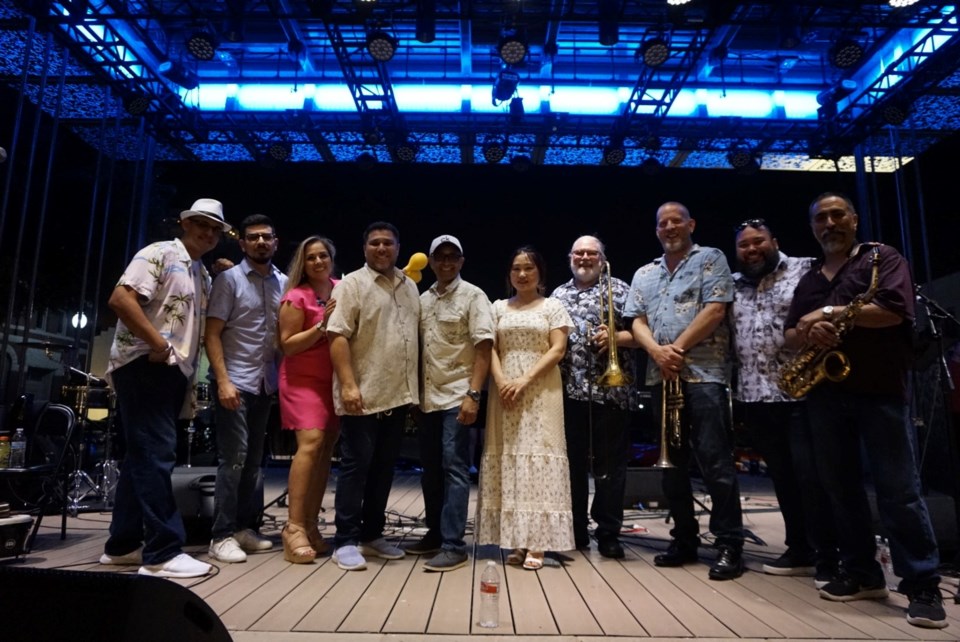 When: September 16, 2023 | 8:00 p.m.
Where: Lexus Box Garden at Legacy Hall | 7800 Windrose Ave, Plano
Tickets
Celebrate Dieciséis de Septiembre (Mexican Independence Day) with Lara Latin at the Lexus Box Garden at Legacy Hall on September 16. Enjoy a live performance, Mexican cuisine and more! Arrive early to savor dishes from nearly 20 eateries and craft cocktails from 5+ bars. For an elevated experience, reserve a balcony VIP lounge [21+] for dedicated cocktail services and the best view of the stage.
When: September 16, 2023 | 5:00 to 7:00 p.m.
Where: Galleria Ice Skating Center | 13350 Dallas Parkway, Dallas
More info
Celebrate Hispanic Heritage Month on September 16, 2023. This event occurs at the Galleria Ice Skating Center in Dallas. Enjoy skating to the classics of the queen of Tejano music, Selena, and songs from contemporary Latin music artists. Tickets can be purchased onsite, with admission priced at $12 plus a $5 skate rental fee. Costumes are encouraged for added fun!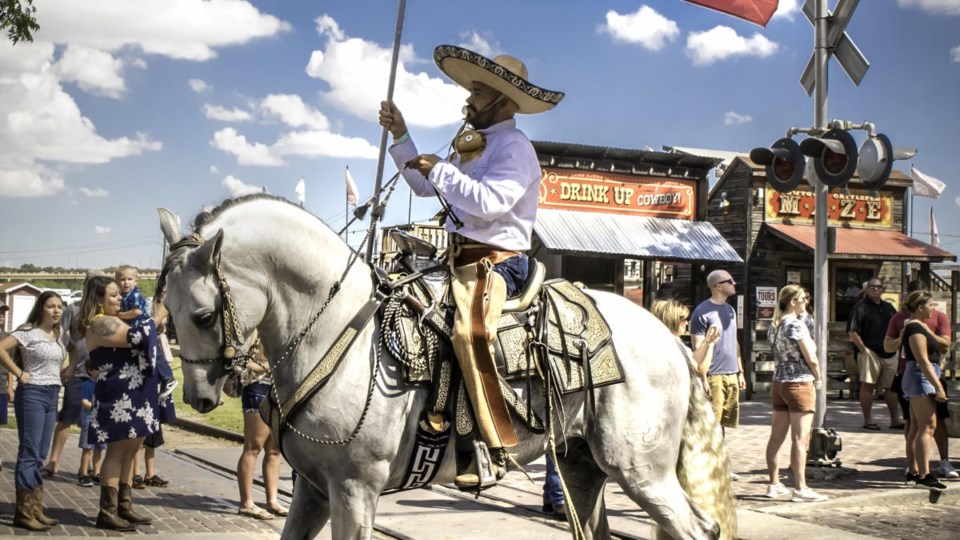 When: September 17, 2023 | 10:00 a.m. to 2:00 p.m.
Where: Stockyards National Historic District | 140 East Exchange Avenue, Fort Worth
More info
The Fiestas Patrias parade marks the kickoff of Hispanic Heritage Month. This event features live music, folkloric dance performances, a cattle drive, and a parade with Mexican consulate representatives, city officials, charros, escaramuzas, floats and Hispanic organizations. Mariachi music, folkloric dance and other cultural performances continue throughout the day, with additional events like the equestrian extravaganza at Cowtown Coliseum and banda music.
When: September 23 to 24, 2023 | 2:00 to 6:00 p.m.
Where: Mexican Sugar | Multiple locations
Tickets
This tequila festival at Mexican Sugar's restaurants offers complimentary tastings of over 20 agave-based spirits, including tequilas, mezcals and sotols, along with elevated Mexican cuisine, innovative cocktails and cultural experiences. General admission tickets are complimentary, providing access to agave samplings and more. VIP tickets offer an exclusive experience. Take advantage of enjoying this sensory journey into the heart of Mexican culture.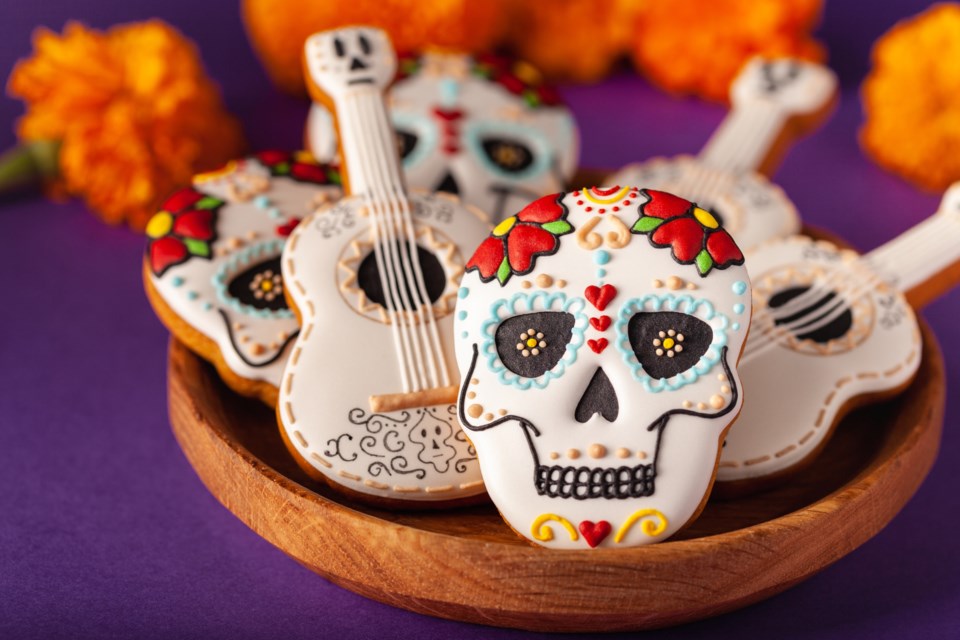 When: September 26, 2023 | 11:30 a.m. to 12:30 p.m.
Where: MillHouse McKinney at the Cotton Milll | 610 Elm Street, Suite 1000, Mckinney
More info
Happening on September 26, 2023, at MillHouse McKinney at the Cotton Mill (610 Elm Street, Suite 1000, McKinney), this event will delve into the significance of the Dia De Los Muertos cultural celebration. Explore the history and elements of Dia De Los Muertos and learn why McKinney is hosting a city-wide celebration on October 14. Admission is free, and all are welcome.
Even More Great Things To Do During Hispanic Heritage Month
Quarterly Meeting: The Dallas Legacy Mission Coalition Of Hispanic Nonprofits Of North Texas
When: September 14, 2023 | 12:300 to 2:30 p.m.
Where: West Dallas Multipurpose Center | 2828 Fish Trap Road, Dallas
More info

Hispanic/Latinx Heritage Month Kickoff
When: September 15, 2023 | 12:00 p.m. to 1:30 p.m.
Where: Texas Christian University | 2855 Main Drive, Fort Worth
More info

Las Fiestas Patrias 2023
When: September 17, 2023 | 12:00 to 9:00 p.m.
Where: La Gran Plaza de Fort Worth | 4200 S freeway, Fort Worth
More info

Mega Mixer de Sabor
When: September 20, 2023 | 5:30 to 7:30 p.m.
Where: 369 West Jefferson Boulevard, Dallas
Reserve

The 8th Annual Michelada Festival
When: October 8, 2023 | 12:00 to 8:00 p.m.
Where: General Worth Square | 900 Main St, Fort Worth
More info