Chef Chase Montgomery of Ida Claire loves the Thai fried wings in Portland, Oregon and loves to cook with Foie Gras.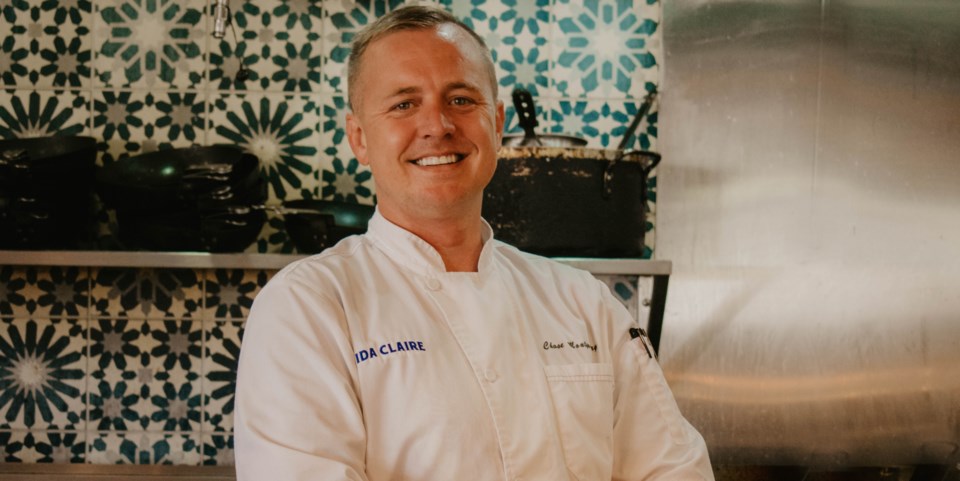 Chef Chase is a featured Chef at the American Heart Association's 2018 Collin County Heart Ball. For more information about the Heart Ball visit collincountyheartball.heart.org.
When did you know you wanted to be a chef?
After college, I decided that what I was going to school for was not what I wanted to do. I knew that I would not be happy, and there was one thing I was always good at – cooking. I had multiple jobs in the kitchen throughout high school and college.
How did you get into the cooking business?
I moved to Oregon to go to a culinary school, and a few weeks before I started school I was sitting in a little dive bar down town talking to an old French man over some drinks who I had never meet in my life. I came to find out he was a knighted master chef out of France and had a restaurant downtown called The Heathman. That night he hired me on the spot. From there, he took me under his wing and the rest was history.
Read more: Inside Whiskey Cake with Chef Hugh Stewart
Who taught you how to cook?
Knighted master chef named Philippe.
What has been your favorite memory as a chef so far?
Getting to cook at the James Beard house. I got to go up there with one of my chefs and help produce a multi-course dinner.
What do you think is the most difficult part of your job?
Managing a restaurant and finding time for my two wonderful kids.
What is the most popular dish at Ida Claire?
Chicken and waffles.
How would you describe the cuisine at Ida Claire?
Elevated but unpretentious southern cuisine.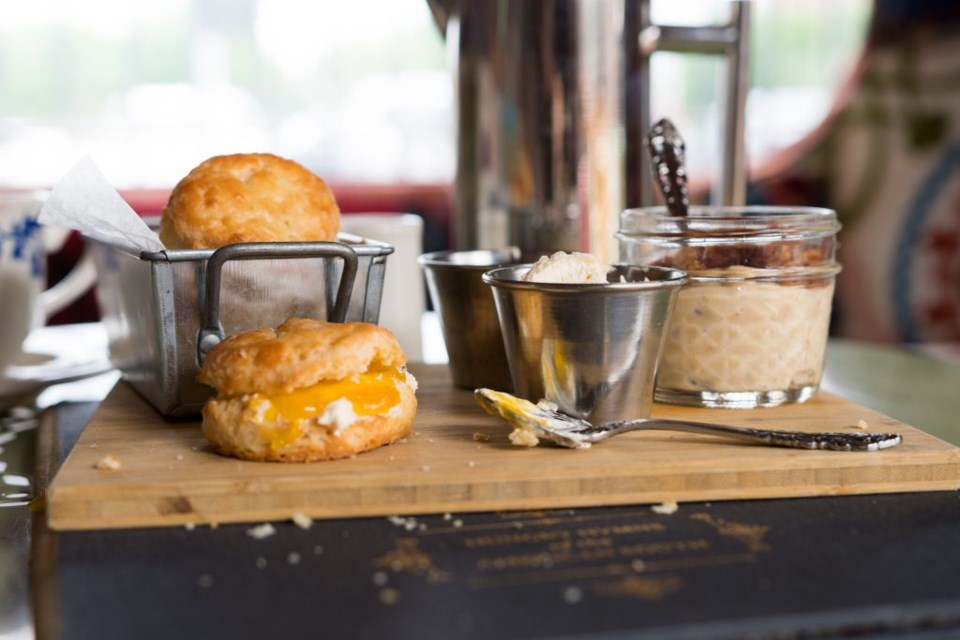 What is your favorite dish on your menu?
Steel head Trout.
How do you come up with ideas for new dishes?
This is a huge team effort. Lots of trial and error; we will not put anything on a menu that we think isn't a 100% up to par.
Read more: Meet John Sikhattana, chef at Roy's Restuarant Plano
What is your favorite ingredient to work with?
Foie Gras.
If you weren't cooking, what would you do for a living?
I would be working in Midland TX, probably as a landman.
What is your favorite food or meal?
The Thai fried wings at POK POK in Portland, Oregon. One of the best things I have ever put in my mouth.
What do you love most about your job?
The people. Frontburner is the best company I have ever work for. They are the most talented people I have ever worked for.
If you could cook a meal for anyone in the world, who would it be, and what would you cook?
It would be for my mama. My grandmother passed away before I could get the chance to show her how talented I had became at cooking. My grandmother was from Spain, so it would be a plethora of tapas food. She always saw the best in me and I would love to show her how far I came. Her father, my great granddad, was the executive chef of the Waldorf Astoria in New York, so the cooking genes run in the family.
What is the best piece of advice you would give to aspiring chefs?
This job is not easy. You are going to work very long hours, but the reward in great. As long as you keep your head down and work hard, you can become one of the best chefs around.
Read more: Get to know Chef Paloma, executive chef of CREST Infiniti Frisco

IDA CLAIRE
Ida Claire is a Southern-inspired destination for relaxing suppers and weekend brunches or business meetings and happy hour. Its quaint and eclectic decor creates a unique dining experience for all.
5001 Belt Line Road
Dallas, Texas 75254
214-377-8227
COLLIN COUNTY HEART BALL
Meet Chef Chase at the Collin County Heart Ball on November 3.
American Heart Association's Collin County Heart Ball promises to be an evening of exquisite food, spirits and passion, bringing community and philanthropic leaders together at the Omni Frisco Hotel. Led by Head Chef Hugh Stewart, attendees will have the opportunity to visit chef stations from many of Collin County's finest restaurants as part of a unique culinary experience.
For tickets and information visit collincountyheartball.heart.org.
Follow the American Heart Association on social media for updates about the Heart Ball. Facebook: @ahadallas Twitter: @aha_dallas Instagram: @ahantx