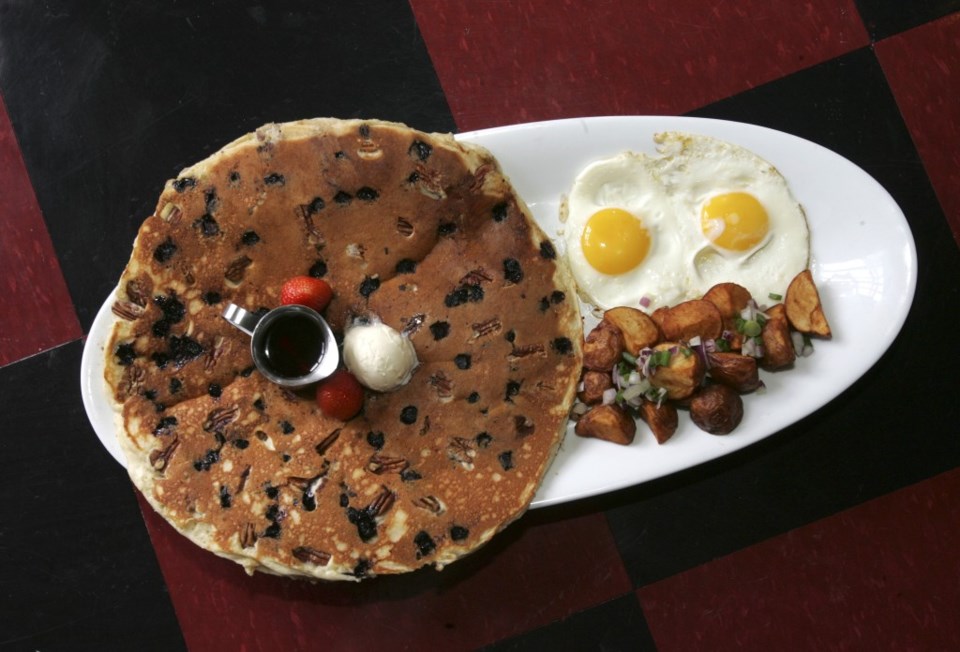 The very first Texas location is in Plano! Known for its farm-fresh-food-with-a-twist and widespread popularity within its 10 current locations, including the original in San Diego, Hash House A Go Go is sure to be a winner in the Lone Star State.

Renovations have been made to the closed Patrizio restaurant at 1900 Preston Road, Suite 343, at the southeast corner of Park and Preston in Preston Park Village. The restaurant will fit in perfectly with its country-style décor merged with urban pizzaz. Vintage black and white farm photos, relaxed booths and a modern full-service bar give off a homey, yet chic vibe in the 7,000-square-foot space. Feel like being outdoors? Beautiful weather will bring customers out to the huge, tree-filled patio that includes a walk-up patio bar.
Hash House A Go Go is a favorite to locals, tourists and celebrities at the other locations, and it's not going to be any different here. In fact, Texas Rangers pitcher Derek Holland raved about the food on Instagram saying, "Best breakfast I've seen…Holy cow," and even noted the size of the meal. Breakfast food fans: It's served all day.
Like Holland, many customers head to the restaurant for their breakfast items such as their most popular dish, the Sage Fried Chicken, which comes with a hardwood smoked bacon waffle tower, topped with hot maple syrup reduction and fried leeks. Their homemade biscuits, Fried Chicken Benedict, Farm Scrambles and Meatloaf Hash also have customers feigning for more Hash House. However, feel free to take down a two-pound stuffed burger at lunch, Blue Crab Cakes at dinner or make it a weekend brunch spot. At Hash House A Go Go, they believe in options, and to prove it they have a lot of them.
Famous stuffed burgers are a meat-lovers' dream made reality. Two large half-pound beef patties are generously stuffed with a choice of apple-smoked bacon and mashed potatoes, crumbled bleu cheese or hardwood smoked bacon, avocado and cheddar. Not into breakfast or burgers? Try The Kokomo, a griddled meatloaf sandwich; or the roasted chicken potpie; or the roast beef sloppy joe sandwich; or the pork ribs. Or for a healthier choice, the smoked salmon salad.
Take a bite into one of Hash House A Go Go's gastronomic creations at its newest location, opening the week of March 21!
Looking for a job? Hash House is hiring NOW—they are searching to fill all position types and complete a 125-person staff. Apply at hashhouseagogo.com or meet in-person at the location.
Burger photo by Barry Johnson, others provided by Hash House A Go Go.
Hash House A Go Go
1900 Preston Rd., Suite 343
Plano, Texas 75093
hashhouseagogo.com