Eat enough street tacos, and you'll realize these bundles of beef, pork, chicken and offal are the food of the gods, or at least of their first lieutenants. They're flavor bombs, pure and simple. And that's not idle foodie prattle. 
According to the Smithsonian Institution, the word taco never originally referred to a culinary creation, street or otherwise. It emerged from the silver mines of Mexico and described an explosive. Tacos were wads of gunpowder wrapped in pieces of paper and inserted into holes that were carved into rock facings to break the rock apart and extract the ore. Put that on your barbacoa and smoke it.
Taco wasn't used to describe food until the 19th century. Since then, these little incendiary devices have spread around the world, entering the U.S. in the early 1900s with Mexican immigrants. Tacos were quickly associated with the street vendor Chili Queens of San Antonio and the tamale pushcarts of Los Angeles. The tacos sold by these Chili Queens were considered dangerous, food so hot that those who indulged described it as "biting like a serpent." So, take your bites and break out the antidote.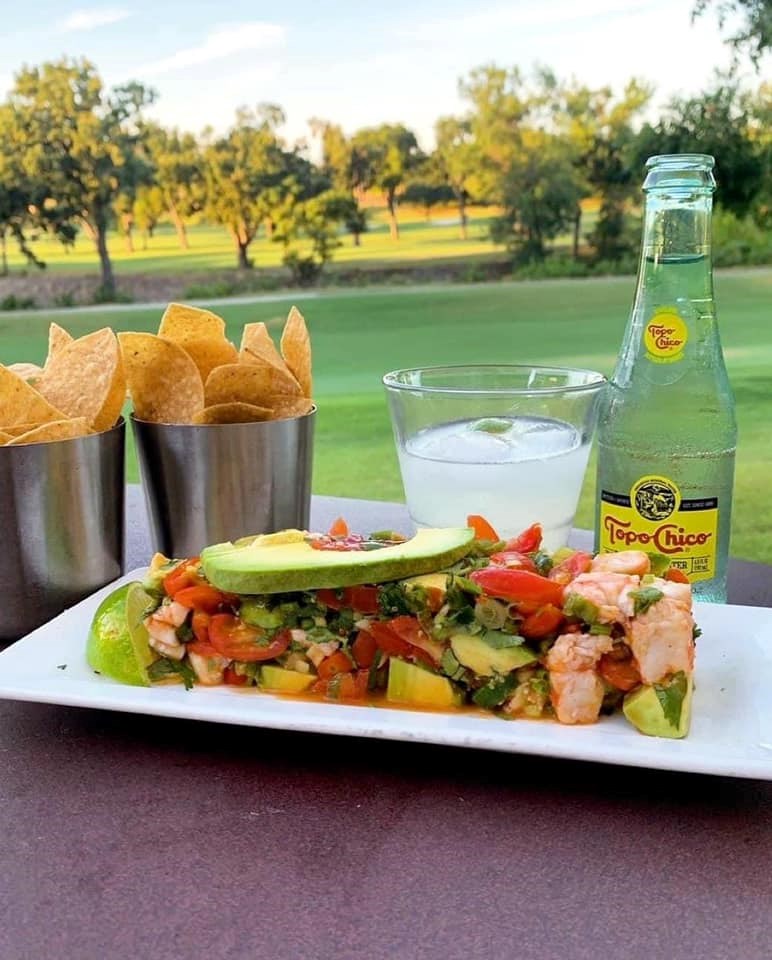 Legacy West, 7501 Windrose Ave., Suite D180, Plano | (972) 788-8158
Mesero is the Bentley in the street taco paradigm. No retreads or gasoline eau de toilette near this joint. This is street taco noshing in Italian silk: sleek contemporary furnishings, upscale surfaces, muted tones and splashes of color. We opted for the taco asada, tortillas layered with charred steak cubes, diced onion and cilantro, served with mesero slaw, a dollop of arroz rojo (red Mexican rice) and black beans. It's all preceded by chips and a trio of salsas beautifully displayed in square ceramic cups. Pure elegance. Pair these with a shot of premium tequila, the Mesero version of a street taco retread burnout.
1620 N. Hardin Blvd., Suite 100, McKinney | (469) 952-4535
Big Taco has a clean modern dining room with weathered wood paneling cladding the counter base, tin ceiling tiles above the ordering platform and lots of gray and black on the booth seating — millennial nirvana. We ordered the pulled pork — feathery threads of hog brawn with lots of moisture and flavor laced with onion and cilantro. A squeeze of lime adds a little palate clarity so you can effortlessly take it all in. Dribble on some of the hot sauces from the tall clear bottles: a green tomatillo sauce with a wisp of smoke and a searing, red-hot sauce that is utterly relentless. The serpent bites.
2405 E. Plano Parkway, Plano | (214) 531-5493
Like many street taco temples, Guanaquitas is a gas-up complex nestled into a Texaco station wedded to a Williams Fried Chicken. The street taco offerings are broad, from grilled steak and roasted marinated pork to tongue (lengua), gut (tripa) and pressed pork cracklings (pork skin with a layer of fat underneath). Which lends credence to the proviso that nothing on the hog is wasted except the squeal, which would make a great name for a taco when you think about it. Alas, we skipped the squeal and opted for tilapia, an engaging wrap with fried fish, cabbage, pico de gallo and pickle, all beaded with artistic squeezes of sriracha mayo. Glorious.
1330 N. McDonald St., Suite 108, McKinney | (214) 491-1898
This hidden, characterless strip-mall hole-in-the-wall doesn't bedazzle with visual appeal — save for splashes of red, orange and yellow around the ordering counter. The dining room has just a few table-and-chair ensembles. But the food has the alluring street cred that makes the tacos sing, or maybe hiss. We opted for the "loaded Tako," the California, to be precise. It's a flour tortilla loaded with beef fajita, pico de gallo, mixed fajita veggies and a shag carpet of Mexican cheese. Squeeze on some lime, dribble on some hot sauce and behold the well-orchestrated merging of taste sensations.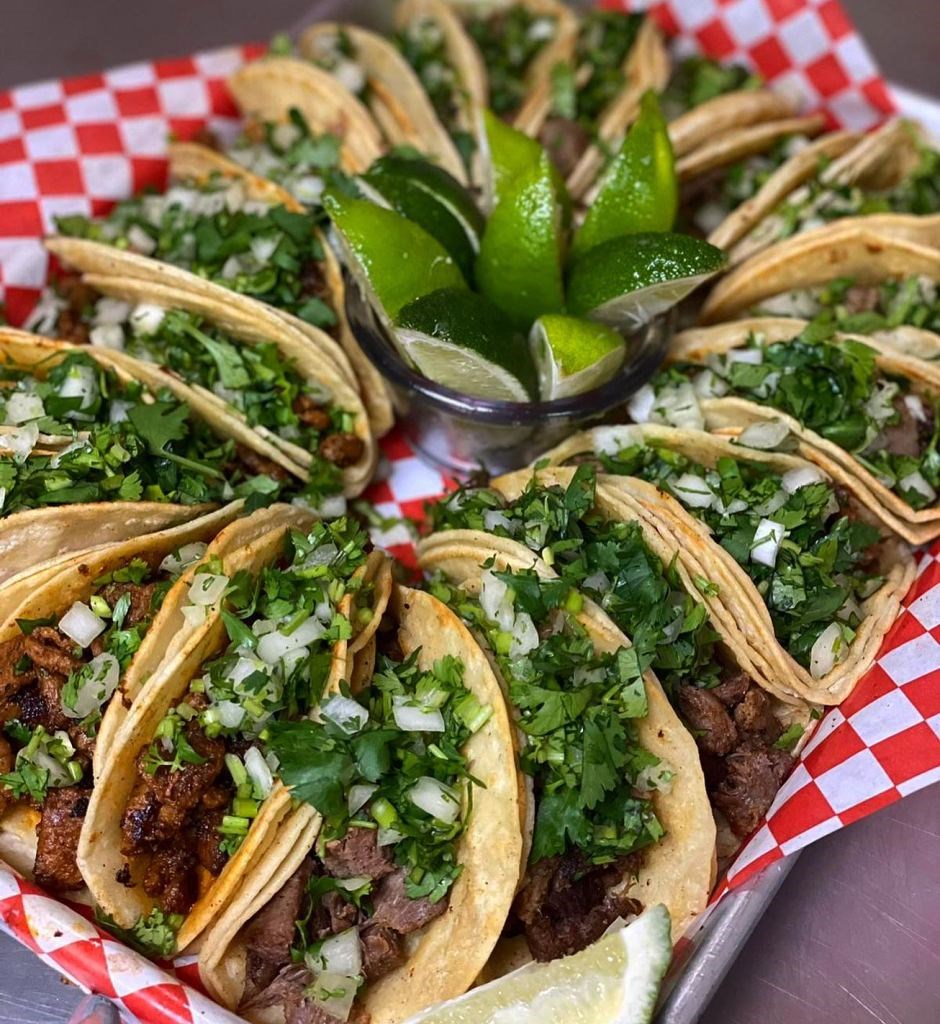 4832 E. US Highway 380, Princeton | (972) 589-0373
Sometimes, the street motif in this taco lore hits you over the head with a tire iron. Trompitoz Taqueria is wedged between the 380 Tire Shop (New & Used Tires!) and a gas station. Bars blockade the windows. The interior is spartan and very gas station-like, with racks layered with salty snacks and yellow tables hosting red curvaceous bench seating. But the tacos are otherworldly. "Onions and cilantro?" the woman at the counter asks. Is that a trick question? A pair of tacos — barbacoa and brisket — are served flat on a metal tray covered with butcher paper folded upward into points like sow's ears. The shredded clumps of rich meat are cluttered with the white and green of onion and cilantro. Exquisitely simple. A squeeze of lime, a dribble of hot sauce — the flavor blasts. The best we've tasted. 
105 S. Custer Road, Allen | (972) 781-8934
312 W. Princeton Drive Suite 2, Princeton | (972) 736-0077
Like so many of its street taco ilk, Taco Factory Taqueria produces tortilla bundles that detonate with savor shrapnel that bursts across the flesh of your yap — and beyond. While the Allen example is notched into a Chevron station (is gassing up a street taco signature?), the Princeton rendition resides in a strip mall and is a carnival of color with beer signs, corrugated metal and strings of colorful flags. We sampled the chorizo — deep red sausage crumbles gently swaddled in a corn tortilla — and chicken fajita. They're served with a debris field of chopped onion, cilantro, limes and slices of cucumber, plus pepper sauces to further accessorize and clash. Taco Factory Taqueria features original recipes from Chontalcoatlan in the Mexican state of Guerrero. But no matter where they come from, these are well-seasoned street ensembles that will make your mouth parts sing.
975 State Highway 121, Suite 130, Allen | (972) 908-3988
This taco outlet is as stimulating to the eyes as it is to the palate: metal-framed wooden tables and chairs, a counter butted up against an open kitchen for bellying up to your taco pleasure and a dazzlingly colorful mural along the wall. We partook of the glazed pork belly taco served in a stainless-steel slotted tray. The oven-cooked pork belly crackled with crispness, a perfect foil for the pickled onions, tequila slaw and salsa that imparted breadth to this bundle of flavor fervor.