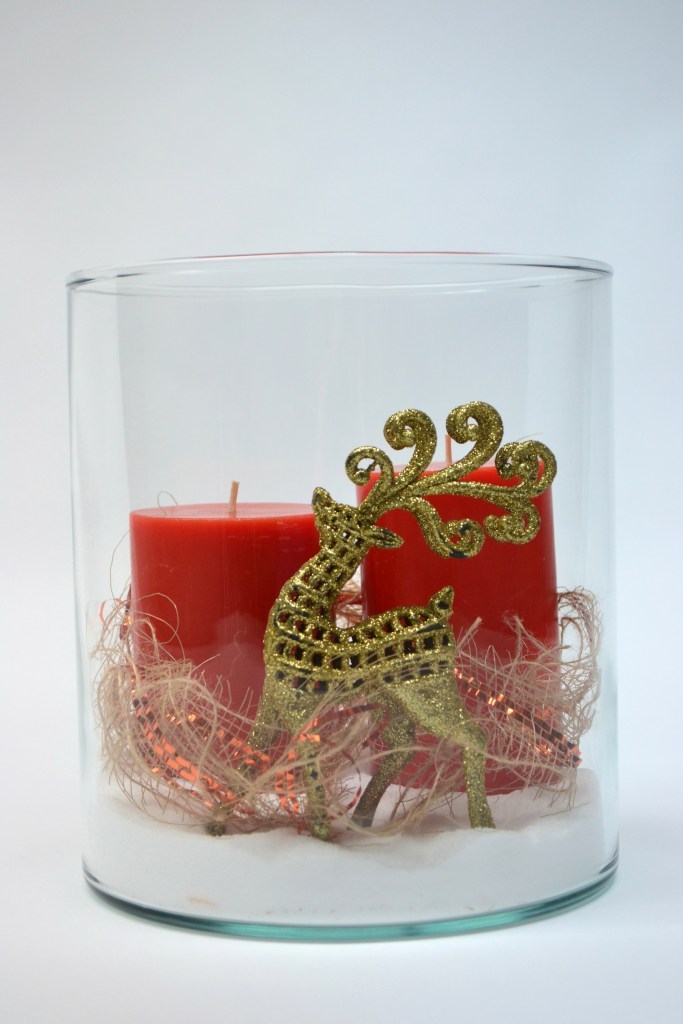 There's nothing quite like the feeling of making something yourself. Problem is, between kids, work and social outings, who really has the time to get creative? Well this easy DIY takes mere minutes to put together, is something you can do with your kids, and the end result is so beautiful you might just be inspired to make more!
What you need
A glass vase, preferably with a wide, flat bottom. (Ikea sells a simple set of three in different sizes for just $18.99.)
White fine salt
Christmas ornaments/decorations
Steps
Pour approximately one inch of salt into the bottom of your glass container. This will create the illusion of snow.
Arrange your ornaments so that they are sitting in the "snow."
Place on a table or counter and enjoy!
The best thing about this DIY is that you can use it year-round. Of course you don't want Christmas décor hanging around in June, but as soon as the festive season is over, with a few simple modifications, you can create a whole new piece.
Here are a few ideas: Switch out the Christmas ornaments for your choice of candles, seashells or faux flowers. At Halloween, you can even replace the salt with black sand and use ghoulish skulls, jack-o-lanterns and spiders to create something suitably scary!