With the last season of NPR's popular series Downton Abbey upon us, fashionable viewers have a renewed fascination with the elegant fashions of the Jazz Age. Galleria Dallas celebrates that period with Decadence: Fashions from the 1920s, a fashion exhibit that continues through February 28.
Presented by Galleria Dallas, curated by Ken Weber of Vintage Martini and featuring pieces from the Susan Denn and Robert Schmitt Collection and The Texas Fashion Collection of UNT College of Visual Arts & Design, Decadence will showcase the allure of the 1920s in fashion and accessories.
The exhibit is timely given the resurgence of 1920s-inspired silhouettes on the runways of designers such as Gucci, Marchesa and Prada. Decadence features rare pieces from French, Spanish and Italian couturiers including Madeleine Vionnet, Mariano Fortuny, Maria Monaco Gallenga and Lucien Lelong.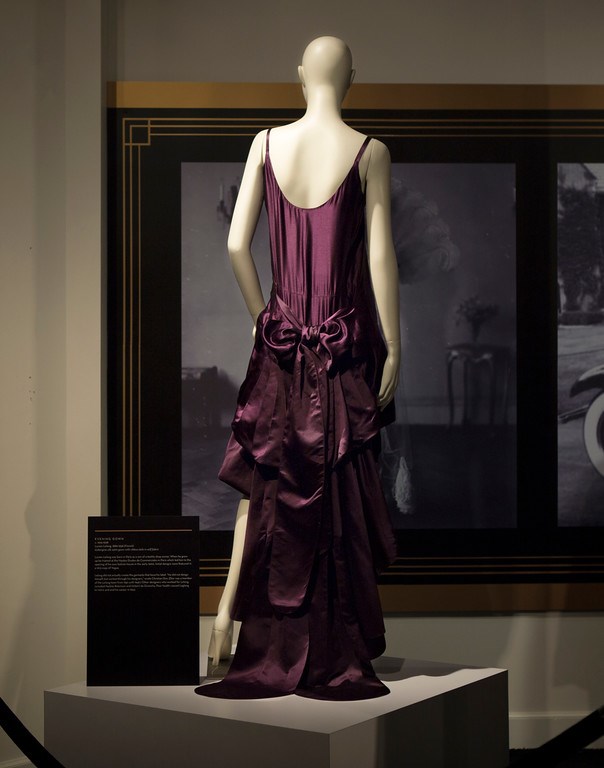 Having recently toured this significant exhibit with Martha Hinojosa, Director of Marketing & Business Development for Galleria Dallas and creator of the exhibit, I was eager to learn more and posed these questions to Martha:
As you mentioned, you love the 1920s; what is it that draws you to it?
There is a certain glamour, romance, beauty and sophistication of this era that personally resonates with me. I think, secretly, many people are captivated by the elegance and grace of this era.
From the vision in your mind, to conception and finally to the actual project being realized, was there a time when you were frustrated and thought it might not not come to pass?
Yes, this exhibition evolved extensively from conception to final execution. Originally, I planned to only exhibit 6–10 garments from that era, then it evolved into 3–4 other stages until we were lucky enough to obtain permission from Susan Denn to exhibit her gorgeous and rarely seen exhibition. At one point, I also had confirmation from a collector who lends pieces to the cast of the Downton Abbey show, to exhibit a few pieces including Mary's wedding dress, but unfortunately that didn't come through. At that point, I had thought the show wouldn't be successful without those pieces but I was wrong. The exhibition stands so beautifully and boldly as is with the exquisite collection of Susan Denn and Robert Schmidt Collection and The Texas Fashion Collection of UNT.
How many people are expected to visit the exhibit?
Hopefully 10k + during the five-week run.
How closely did you work with Ken Weber, the curator?
Very closely, in fact, from dawn to dusk and one of the best parts of this experience is the lovely friendship that has evolved as a result of this partnership. We now have plans to hopefully collaborate on other fashion exhibitions, especially with UNT's amazing Texas Fashion Collection.
How will you top this?
Oh, there are so many other amazing eras in fashion we could work on to showcase. The sky's the limit with options!
Decadence: Fashions from the 1920s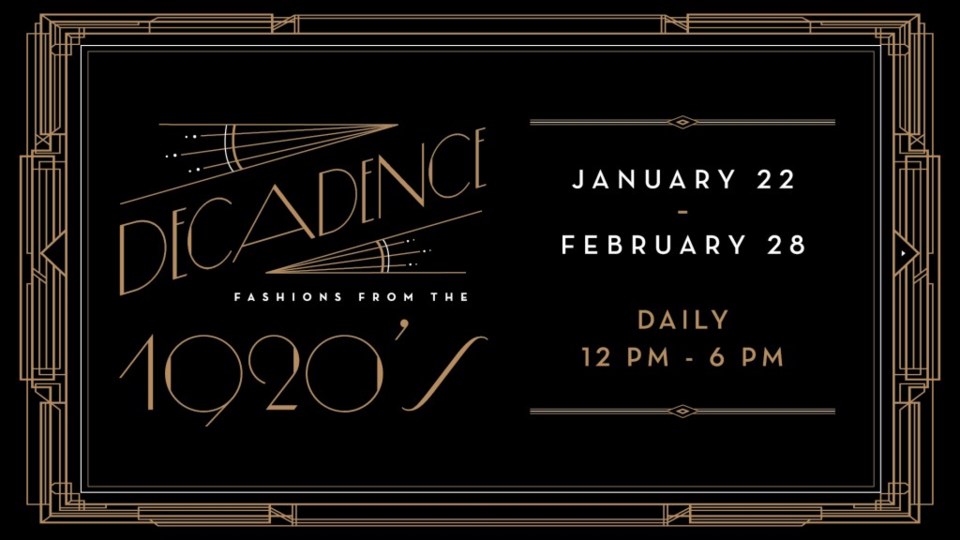 Where:
Galleria Dallas, Level One
13350 Dallas Parkway, Dallas, Texas, 75240
When: January 22–February 28, 2016, open daily 12–6 p.m.
Price: Free
Galleria Dallas
Galleria Dallas is an iconic shopping center with a unique collection of more than 200 retailers, restaurants and experiences including a flagship Belk, Nordstrom, Macy's, the world's only GAP, Banana Republic and Old Navy combo anchor, a market-exclusive American Girl, The Westin Galleria Dallas hotel and the signature Galleria Ice Skating Center. Welcoming more than 19 million visitors annually, only Galleria Dallas delivers the consummate Dallas shopping experience.
13350 Dallas Parkway, Dallas, Texas, 75240
galleriadallas.com
Social Media: @GalleriaDallas #GalleriaDallas