Road trips to Austin, Houston, or San Antonio are fun, sure, but let's adventure along the roads less traveled by detouring past the big cities and visiting smaller historic towns. We've even supplied some attractions to stop at along the way in our March/April 2023 issue. But before the trip begins, let's get an idea of where to go and what will get us there.
Transportation
Packing up your SUV might be the obvious choice for a route across Texas, but let's get creative and explore options that'll keep you focused on the trip instead of the road.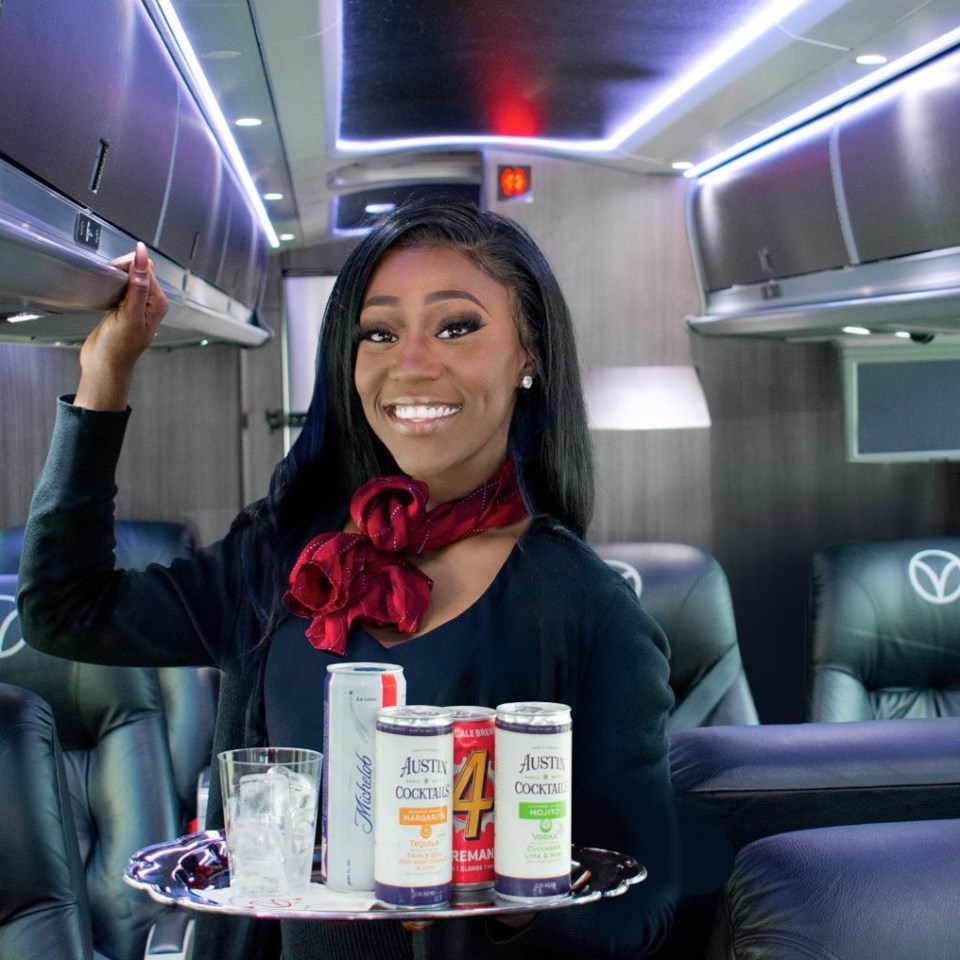 Vonlane
www.vonlane.com
844.866.5263
Redefine your idea of traveling via bus with Vonlane's luxury experience. There are no middle seats in this 22-passenger motor coach. However, the seats that they do offer feature a 150-degree recline, are upholstered in fine leather, have ample legroom and are wider than those in a commercial jetliner's first-class cabin. They provide snacks and meals, toothbrush kits, neck pillows, USB drives and earplugs and will allow you to borrow chargers, noise-canceling headphones, a wireless mouse, pillows and more. Whether you're ready to knock out a business proposal or take the best travel nap of your life, they truly have all of the bases covered. You might think that this experience will cost a pretty penny, but compared to flight tickets within Texas, Vonlane is a steal.
Flex Air Aviation
www.flexairco.com/helicopters/dallas-helicopter-charters
1.800.615.9754
The sky is literally the limit when you decide to charter a helicopter for your next trip. Although this seems like an event that you'd like to prepare for in advance, Flex Air states that they'll be ready to whisk you away with as little as two hours of notice. Their executive helicopter charter service allows you to travel to multiple locations within one day and tailors the amenities to your request. These are clearly not your average helicopters, as their interiors appear to mirror a private jet rather than a cramped cockpit. While this is a significant splurge, it is sure to be a lifetime memory.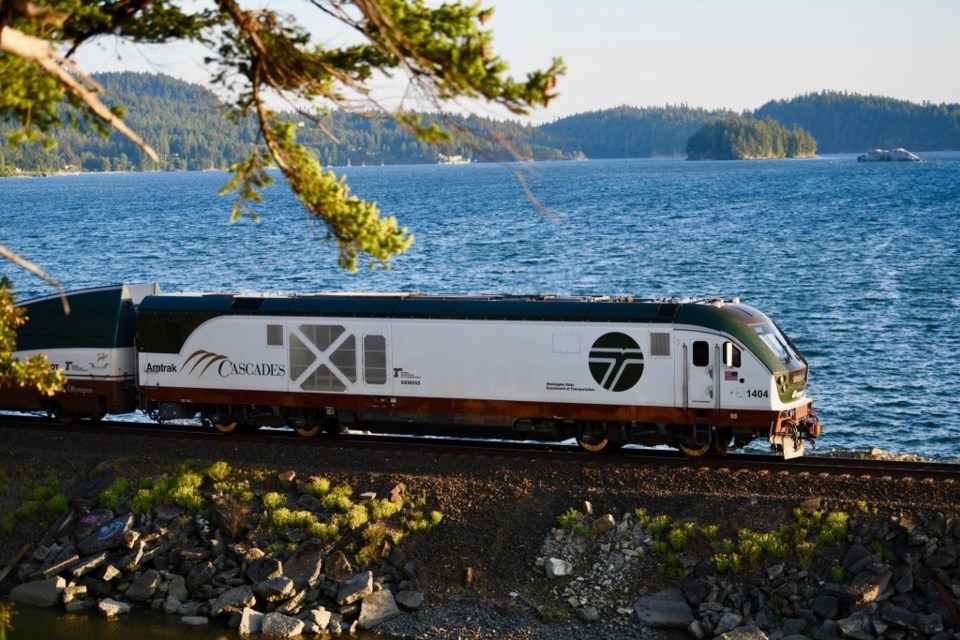 Amtrak's Texas Eagle
www.amtrak.com/texas-eagle-train
400 S. Houston St., Dallas
This impressive train offers 16 stops within Texas, and it doesn't end there: if you're planning some cross-country sightseeing, you can also ride the train from Los Angeles to Chicago. Passengers can choose classic coach seats or upgrade their experience with bedroom suites. If you opt for a bedroom suite that fits four adults, you'll enjoy sofas that turn into beds, fresh linens, in-room restrooms complete with showers, meals and priority boarding! Amtrak provides a variety of dining options depending on your distance. Small cats and dogs are also allowed on board, so it can truly be a family outing.
Unique Stays
Who says that the destination can't also be a journey? These uniquely crafted rentals located at a short distance from Collin County offer an easy getaway without running around town all day. (Because sometimes you need a vacation that doesn't exhaust you into needing another vacation afterward.)
The Bank - 3 Hours Drive
You don't have to be a criminal pulling a heist to stake out this bank. This unique stay is a restored bank that was originally built in 1904 and operated into the '30s. The rental is located in the historic town of Bartlett and is an ideal choice for easy window shopping on its brick-lined streets. The bank contains original features, including the vaults, intricate ceiling detailing and a beautiful penny tile floor. One of the cutest features is the original teller windows that look into a brand-new sage green kitchen.
The Silo House - 1 Hour Drive
Consider this a staycation because the drive down to this country property is a breeze. Sleep in a converted (and decked out) grain silo that offers a two-person steam sauna shower, a full kitchen and panoramic views of the 10 acres of land it sits on. The property also features a pond and plenty of peaceful greenery that you can enjoy by the fire pit or the bedroom balcony.
The Bloomhouse - 3.5 Hours Drive
The management team of this architectural wonder calls it a "giant seashell unicorn," but we're going to say it reminds us of a magical dinosaur fossil with the curves of an Antoni Gaudí building. Its backstory can be found under the "about this space" section of the listing, and you're in for a tale. This storybook rental is just northwest of downtown Austin and is surrounded by trees. The lovely earth-toned interior creates natural tranquility in an otherwise stimulating space.
The Treehouse - 1.5 Hours Drive
The shots of this property have us wondering when Texas added "rainforest" to its list of ecosystems. This stunning treehouse-style rental is surrounded by lush canopies, string lights and outdoor seating. Reconnect with nature without the hassle of setting up a tent! You will have access to a full shower and toilet, which are separate from the treehouse but still private. Utilize their outdoor grill and picnic tables for an easygoing evening.
The Air Castle Treehouse - 1.5 Hours Drive
This fortress in the sky features five balconies, a "crow's nest" 50 feet in the air and six stories of sweeping views, and it is built out of (you'll never guess) four shipping containers. Relax in the third-floor hot tub that's nestled under a screened porch to accommodate all weather or stargaze from the sixth floor. This breathtaking, modern spin on a treehouse offers all the luxury comforts of home and is situated next to the small town of Ladonia, which even has its own fossil park that you can check out.
The Art Cottage - 35 Minutes Drive
www.airbnb.com/rooms/624866257203197934
Cheerful rainbow murals snake their way across each wall and bold, cool-toned furniture completes the aesthetic. This handcrafted home situated near White Rock Lake is ideal for a quick getaway with plenty of photo ops. Lounge in a sunlight-filled living room on a plush golden orange couch or sip your coffee on the patio, which features more colorful spots for updating your profile pictures or giving your kids some outdoor time on a rope swing.