Plano Profile recently caught up with uber busy blogger Alex Young at Neiman Marcus' Last Call Studio Preston Shepard. His popular Eat | Style | Dallas lifestyle blog (eatstyledallas.me) for the modern gent is a cornucopia of all things fashion and food in and around Dallas.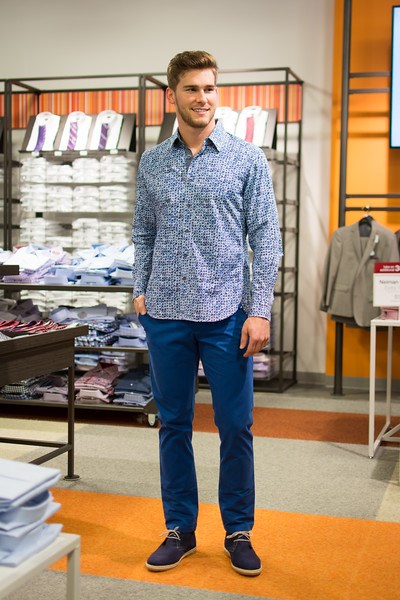 At this particular ready­-to­-wear event, fashion took precedence as Alex displayed his talent for styling. Selecting several fashions for the Campbell Agency models to don, it was simple to glean what classic dressing with a twist looked like in the hands of a master.
Alex's blog contains well-researched information about where to go and how to dress. This niche idea came from his observation that there was a need for advice in the men's arena. As a young man, Alex's first tailored suit was a "religious experience." One could say that his path has been organic and genuine. A seven-year journey, Alex's initial blog conception has become an outpost of consummate advice for Dallas gents. While he discusses ideas with friends, he writes singularly and his voice is clear.
Alex's label preferences are equally clear as he was definite about the fashion lines at Last Call Studio that appeal to him: John Varvatos, Fred Perry, Penguin, Ferragamo, and Cole Haan.
Although his personal style is classic, Alex loves to add color to pop a look. His fashion tips for this season? Slim­-cut suits. Light colors are on the radar. Do not fear white.
Photography by Brandon Hurd.