Historically, orange pumpkins have been found outside doors, but now, other colored pumpkins are popping up in neighborhoods across the country.
So what do they mean? Well, each color signifies something different. Here is your guide to colored pumpkins: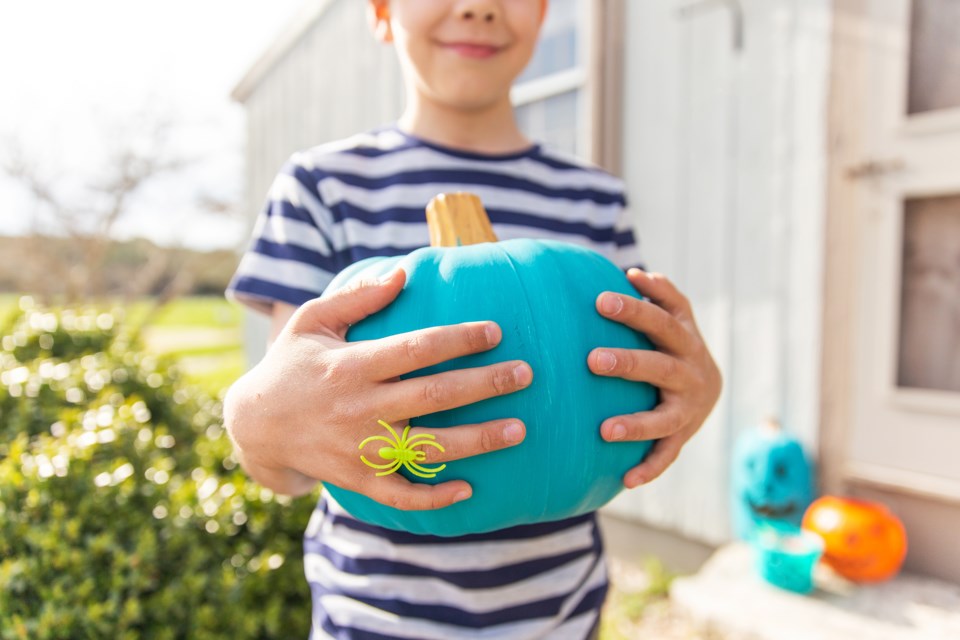 Teal
What it means: Food allergy
If you are strolling past someone's house and you see a teal pumpkin, that means they might offer allergy-friendly alternatives — often gluten and nut-free treats, as well as non-food items like stickers or pencils. The teal pumpkins were started by the Teal Pumpkin Project, a food allergy research and education organization, which gained a lot of traction in 2014.
Blue
What it means: Autism Awareness
Blue pumpkins serve as a symbol of autism awareness. If you spot a house displaying a blue pumpkin, it could imply that a child living there may not be taking part in traditional Halloween trick-or-treating activities and may find doorbell ringing distressing. The blue pumpkin might also signify that the house is welcoming and supportive of trick-or-treaters on the autism spectrum.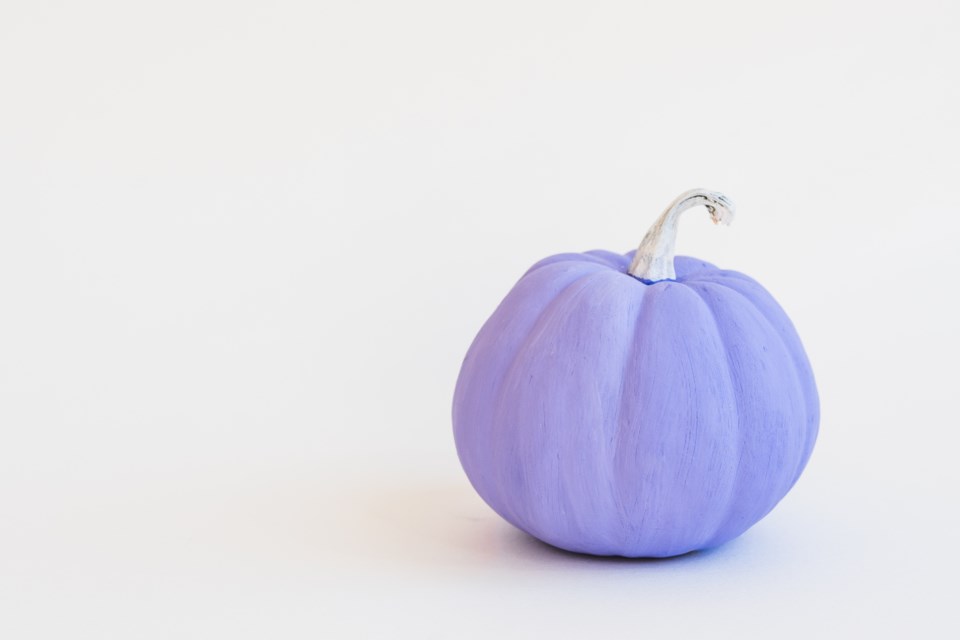 Purple
What it means: Epilepsy Awareness
The presence of a purple pumpkin outside a residence typically signifies either a show of support for epilepsy or that someone residing in or connected to the household has experience with epilepsy. In 2012, the Purple Pumpkin Project was initiated by a parent of a child with epilepsy, with the aim of promoting epilepsy awareness and fundraising for the Epilepsy Foundation.
But these colors are not only for kids.
Pink
What it means: Breast Cancer Awareness
As October is Breast Cancer Awareness Month, a pink pumpkin displayed at its entrance may signal that the resident is impacted by breast cancer, or is expressing support and solidarity for individuals navigating a breast cancer diagnosis.
If you are giving out candy, keep these colors in mind as well and maybe offer an alternative to candy. But remember — that color could just be the kid's favorite.
If you plan on hitting the neighborhoods this year visit Local Profile's guide to trick-or-treating in North Texas.