A hoppin' good time is coming to TreeHouse Plano on Thursday May 3!
Here's Your Reminder–a nonprofit whose mission is to "remind you to remind those in your daily life that they are cared for"–is hosting a Happy Bunny Yoga Class at TreeHouse in Plano. Enjoy a happy-vibes yoga class in a relaxing atmosphere while adorable bunnies and rabbits hop and play all around you!
Read more: Baaaamaste! Goat Yoga Richardson
The Happy Bunny Yoga Class will take place from 6 to 7 p.m. and costs $35 per person. Registration is required, click here to get your tickets! See below for complete details.
And … Sip & Shop!
Also happening on Thursday May 3 at TreeHouse Plano is Plano Profile's Sip & Shop Pop-Up—an evening of food, drinks and shopping. Entrance is free and everyone is welcome. (Note: Entrance to the Sip & Shop is free, bunny yoga is $35 per person.)
Come sip, shop and cuddle a bunny! We look forward to seeing you there!
SIP & SHOP POP-UP AT TREEHOUSE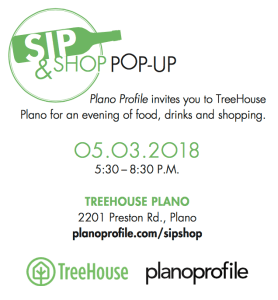 When: Thursday May 3, 5:30 – 8:30 p.m.
Where:
TreeHouse Plano
2201 Preston Rd,
Plano, TX 75093
Entrance is free!
RSVP on Facebook here.
Featured exhibitors include:
Elaine Turner, Bar and Garden Wine, Faerie Hive, Bonobos, tart-a-licious, Jalin Jewelers, Good Wood Games, Steve Uriegas Art, Moon Beam Interiors, Lone Star Language Academy, AAA Travel, Mercedes Benz of Plano, Dr. Bates Wellness & Aesthetic Center, Topgolf, City of Plano – Green Business Certification, art by Jeanette Revote, Oil & Vinegar, Crave Popcorn, Mixin' Up Smiles Cookies, Energy Attic, Harley Davidson of Dallas, MSC Cruises, Photography by Misty, The Barre Code Plano, Bill Cody's Party Time Productions, India Hicks, Pockets Menswear, Dough Pizzeria, Smallcakes Cupcakery, Tiffany Evans Fashion, TarteLaine Designs, Nan Phillips Art, Gary Riggs Home, Glitz Glam Jewels, Spavia Plano, Timeless Luxury Watches, Dapper Woodworks, Love Tennis, Tommy Bahama, Sexyness to the Sole, Small Cakes, Dave and Busters Frisco, Catering by Larry, Texoma Destinations, Krista Loryn, Custom Shiplap Designs & Barndoors, Sparkle All Over, Linen Casa and Taco Deli.
Anyone interested in being an exhibitor should contact us at [email protected]
BUNNY YOGA!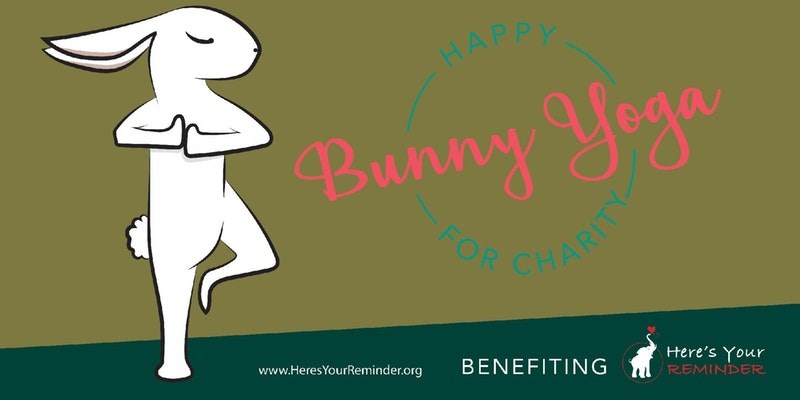 Here's Your Reminder will be hosting a bunny yoga class during the Sip & Shop!
When: Thursday May 3, 6 – 7 p.m.
Tickets: $35 (Entrance to the Sip & Shop is free, this fee is only for participants of the bunny yoga class)
All proceeds go to Here's Your Reminder.
To register for bunny yoga, click here.
Open bunny play time will be from 7 to 8 p.m.