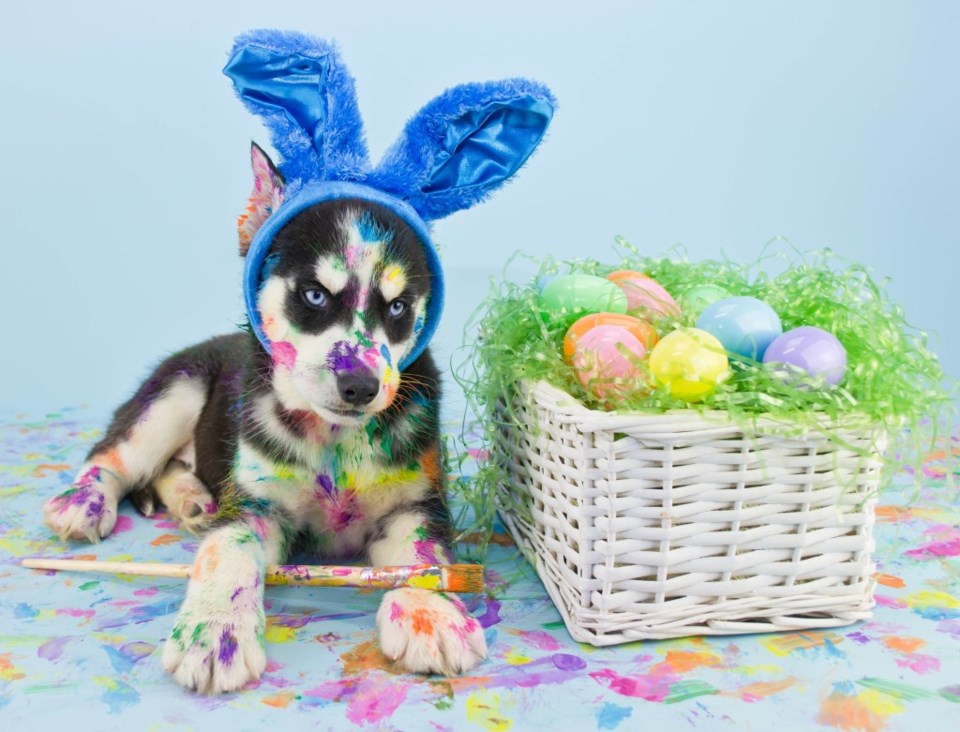 Calling all dog lovers! Bring your doggies to the yard at Mutts Canine Cantina this Saturday, March 26 for the first annual Easter Egg Hunt and Pet Adoption event! *Fur babies are not required to attend.*
Legacy Humane Society and Mutts Canine Cantina present a day of fun (whether you're a dog owner or not) and the option to adopt! Hunt for eggs filled with special prizes for you and your pup; take advantage of Easter-themed pictures with your canine; meet new friends; have a beer and breakfast taco; and more. The Easter egg hunt is on a first-come basis with no official start time; hopefully, your pup finds an egg-shaped treasure around the park.
Interested in adopting a furry friend? Legacy Humane Society (LHS) based in McKinney, Texas, wants to give all unwanted and homeless pets a second chance at life. Go in person to see which LHS adoptable fur kids will be on site and available for adoption.
Want to volunteer at the event? Click here.
Mutts Canine Cantina is THE place for humans and canines alike to have a great time! Pet owners can enjoy casual eats and craft beers served concession-style on a dog-friendly patio, and the four-legged friends get to frolic in an off-leash large or small dog park. Located near U.S. Highway 75 and Blackburn St./Haskell Ave., Mutts is in the heart of Dallas.
Important: All ages are welcome! If you want to bring a fur friend, a Mutt's day pass is $5.95 (cash or credit). Also, Mutts requires all dogs to be up to date on vaccinations, and they must be spayed or neutered to enter the park area.
One last thing: Invite friends!! See you there!
EASTER EGG HUNT AND PET ADOPTION
When: Saturday, March 26, 11 a.m.–3 p.m.
Where: Mutts Canine Cantina, 2889 Cityplace W. Blvd., Dallas, Texas 75204
Cost: Free! Fur companion is $5.95 for a Mutt's day pass.
Legacy Humane Society
LHS is a 501c3 volunteer-based rescue group in the North Dallas area dedicated to helping dogs who are unwanted, abandoned, or lost. The team focuses on finding these loyal souls proper care and loving, forever homes. If you are interested in fostering, volunteering, or donating – please contact LHS immediately. The more help we receive, the more lives we can save! Visit legacyhumanesociety.org.