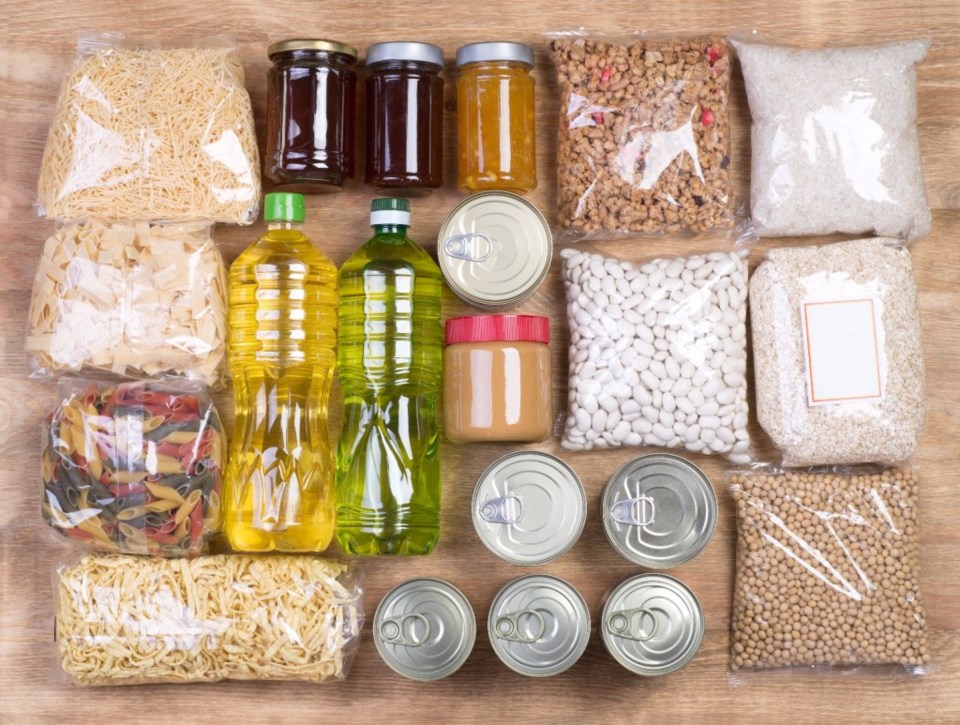 Inside a little building next to Holy Nativity Episcopal Church in east Plano, one or two volunteers at a time fill orders at the Plano Food Pantry. Peanut butter, Spaghetti O's, feminine products, diapers, baby formula, canned green beans, everyone gets a little bit of everything, sorted meticulously to make sure the distribution of donated food and resources is even and fair. The pantry has about 30 volunteers. Most have been helping here for years, even decades.
One elderly woman has arrived once a week with her caretaker for 20 years. She switches her walker for a grocery cart, and trails through the shelves to fill a couple of orders. Another woman is foster mother to a little baby, who sleeps in his stroller while she fills a grocery cart with food.
Read more: Behind Suburbia- Collin County's homelessness crisis
Director Sharon MacDuff oversees operations. She has been the director since 1993. Every week, she and her faithful volunteers feed 35-40 local families.
"The effort started in the '80s," she explains. "I keep track of the inventory and make sure the shelves are full so volunteers can easily fill orders. We want to make sure everyone gets a little of everything."
The pantry can also take extra requests for items not included in public assistance programs, such as feminine hygiene products, personal care items (deodorant, toothpaste/brushes), baby wipes/diapers/formula, and undergarments for all ages. The Assistance Center of Collin County screens families in need and sends many Plano Food Pantry.
"The Assistance Center of Collin County is a huge help," Sharon says.
Plano Food Pantry gets most of its food in a couple of large food drives. Their biggest donation is usually from the Boy Scouts' annual Scouting for Food. Their drive is vital to the pantry's success every year. The second-largest drive is Stamp Out Hunger, done by the local postal services.
Read more: The Business of Charities
"The Boy Scouts are really wonderful. We get a lot of our canned food then," Sharon explains. She walks through the stacks, sometimes picking out a unique item, pickled ginger, or a marinated olive oil. When she sees these one-off donations and niche food items, she sets them aside in the giveaway box for families to pick through freely.
"Personal items like shampoo and toothpaste can't be purchased with food stamps," she explains. "But it's hard to go without them. It's hard to go to work or a job interview worried because you don't have deodorant. These things are necessary for human dignity."
Sharon confirms that they have many repeat families and repeat volunteers. "You feel wonderful doing this. You're helping people that might not be able to feed their children if we didn't do this."
Their operation is largely grassroots. Plano Food Pantry has never run out of food.
"We've been fortunate," Sharon says. "I truly believe in this outreach. I believe God put us here to provide. It isn't fancy, but we don't need to be fancy. We just need people willing to give."