The Plano Race for the Cure will be held Saturday, June 13 at the Plano Campuses of Hewlett-Packard and the Campus at Legacy. Some 6,000 registered participants are expected, along with an additional 1,000 volunteers, spectators and supporters. The sheer number of people gathered to raise awareness and financial support for this cause makes a bold statement of resolve and support.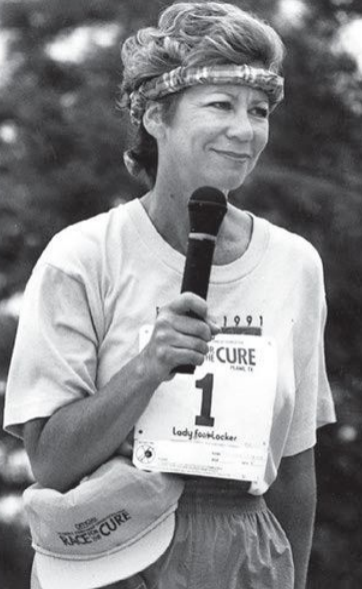 "There is something so powerful about seeing all of the breast cancer survivors at our event. Women attend who have been newly diagnosed, a survivor for 20+ years, and every stage in between. To see the strength of these women as they participate in our 5K and walk in our Survivor Celebration, along with the support they have from their families, friends, and coworkers, is truly inspiring," shares Hannah Beaty, Marketing and Communications Manager for Susan G. Komen North Texas.
Of the net proceeds raised at the Plano Race for the Cure, 75 percent will be invested in local breast health programs to provide education, screening, diagnostics, and treatment to under-insured and uninsured men and women. The remaining 25 percent is invested in national scientific research. Their goal this year is to raise $300,000.
This year marks the 25th anniversary for the Plano race. The first race was held on June 1, 1991 and had 1,400 participants—less than a quarter of the number of participants today. To celebrate this tremendous milestone, Beaty notes a number of nice touches provided by sponsors: Priceless Caterings will provide breakfast for the breast cancer survivors in the Survivor Tent; Kroger will serve birthday cake; Emerald City All Stars will rock the house with live music after the 5K before the Survivor Procession; and there will be a Kids for the Cure area sponsored by Tom Thumb with crafts, games, and a 50-Yard Dash.
Also special this year, the Komen North Texas Voices of Hope, an all breast cancer survivor choir, will be performing the National Anthem before the race start, as well as a tribute song during the Survivor Ceremony.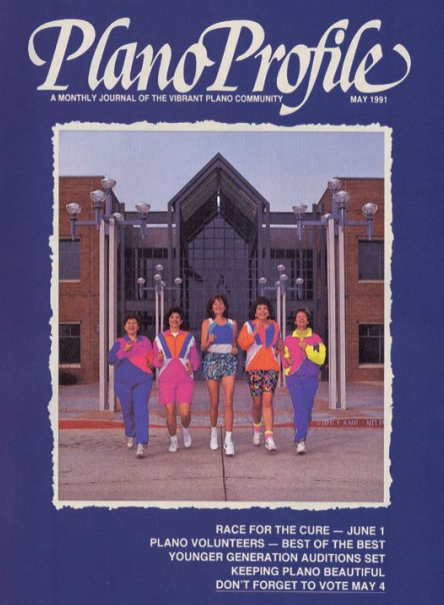 "Susan G. Komen® North Texas is proud to be a leader in the local fight against breast cancer," Beaty says. "Since our inception 25 years ago, we have invested $10 million in local breast health programs to provide men and women with life-saving breast health services. We have also invested $2.8 million in national scientific research to help find the cures for breast cancer."
Race details: The race is Saturday, June 13 at the Plano Campuses of Hewlett-Packard and The Campus at Legacy. Registration is open online at komennorthtexas.org until 5 p.m. on Friday, June 12. On-site registration will also be open on Race Day. Adult registration is $35, student is $25, and senior and youth are $20. Participants can choose to walk or run in the timed 5K (8 a.m.), casual 5K (8:10 a.m.), or 1-Mile Family Fun Run (8:35 a.m.). After the 5K and 1-Mile, all participants are invited to stay and attend the Survivor Celebration and Awards Ceremony.
Visit komennorthtexas.org for more details.