Today, it's not enough to just have a college degree. It is about connections and experience. Luckily, the University of North Texas-Frisco offers a unique opportunity to have it all.
Each program has a focus on hands-on learning that extends beyond the classroom.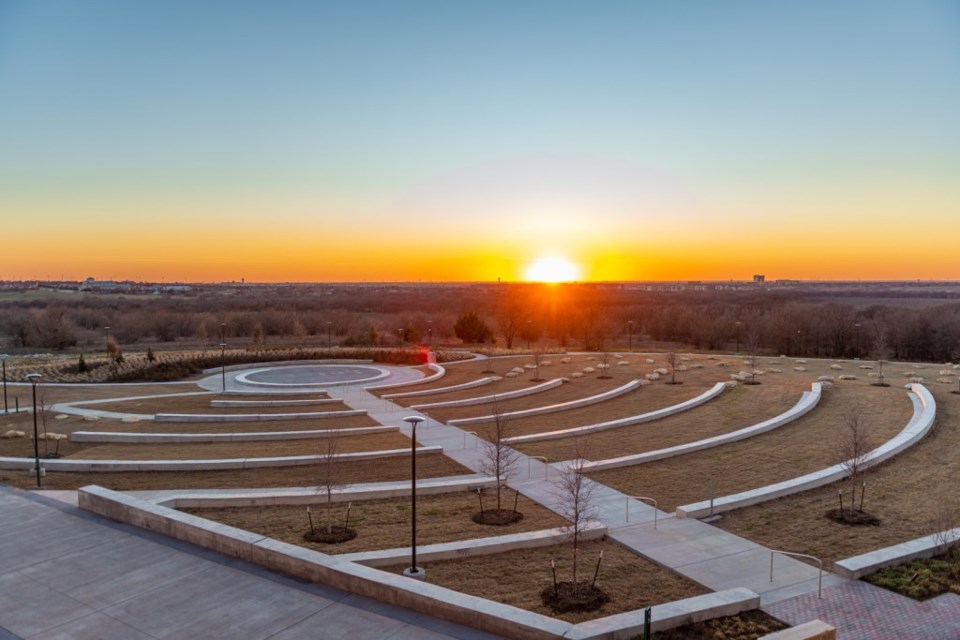 Hands-On Learning In The Community
Dianne Gravley, program director for Project, Design and Analysis program, said the focus of their programs is to be career ready across the disciplines. Gravley said students, as early as their freshman year, will have the opportunities to work on projects with industries in the community or internally with the university.
"Our approach to career readiness is one of the greatest benefits that we provide students," she said.
Thomas Brindle, program director of the Industrial Distribution program, said the focus of learning at UNT-Frisco is project-based learning, rather than lecture-based courses which develop skills, such as communication and critical thinking, from the classroom to real life.
"It's a great opportunity to get students both introduced to the types of problems and settings that those companies work in and deal with," Brindle said.
Audhesh Paswan, Ph.D., vice provost at UNT at Frisco, dean of the New College and professor of Marketing, said UNT-Frisco's programs can build a knowledge-based economy in the area where graduates can take abstract concepts and apply it in the workforce, in the economy.
"At UNT-Frisco, we are trying to take this a step further," he said. "Make it much more hands-on, much more experiential."
One-Of-A-Kind Programs
There are some programs you can only find at UNT-Frisco, such as the Industrial Distribution program. The B.S. in Industrial Distribution program is multi-disciplinary and combines elements of traditional business and engineering programs to prepare students for careers in the tech industry in North Texas.
The Project Design and Analysis (PDA) program is also unique to UNT-Frisco and is an accelerated three-year program with a focus on collaboration which prepares students to manage projects in any industry.
"Students who graduate with a PDA degree do so with project management skills that prepare them to go out and solve problems," Gravley said.
Paswan said UNT-Frisco's classrooms offer fresh perspectives on solutions to problems due to their interdisciplinary classrooms where students may work with others from completely different academic backgrounds.
"It is amazing to see students from very diverse perspectives work together and work on a challenge that companies are giving," he said.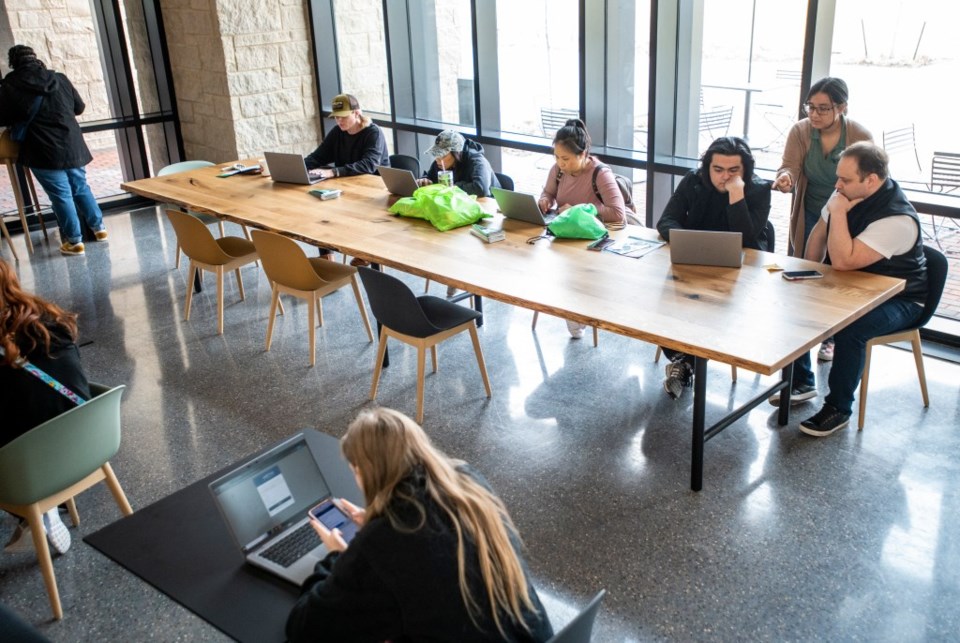 Collaborative and Friendly Environment
At UNT-Frisco, students and faculty maintain close but professional relationships with small class sizes. There are weekly collaboration meetings and faculty days where they discuss student needs and ensure those needs are being met.
"We have this collaborative atmosphere, that is intentional even in the design of the building," Brindle said.
Paswan said that classrooms are meant to be reorganized to meet the needs of the class on any particular day with movable chairs, whiteboard tables, and several TVs.
"I think that sort of environment really leads to an interesting creativity," Paswan.
With unique programs and a focus on getting you ready for and in the field with a skill set that exceeds expectations, a UNT-Frisco education is like no other.