Here's all you need to make 2023 a memorable year. Plan a different activity for each month of the year and more. From parks to bars to book recommendations to road trips to ideas to give back to the community, 2023 in Collin County is set to be the best year ever!
1. Experience The New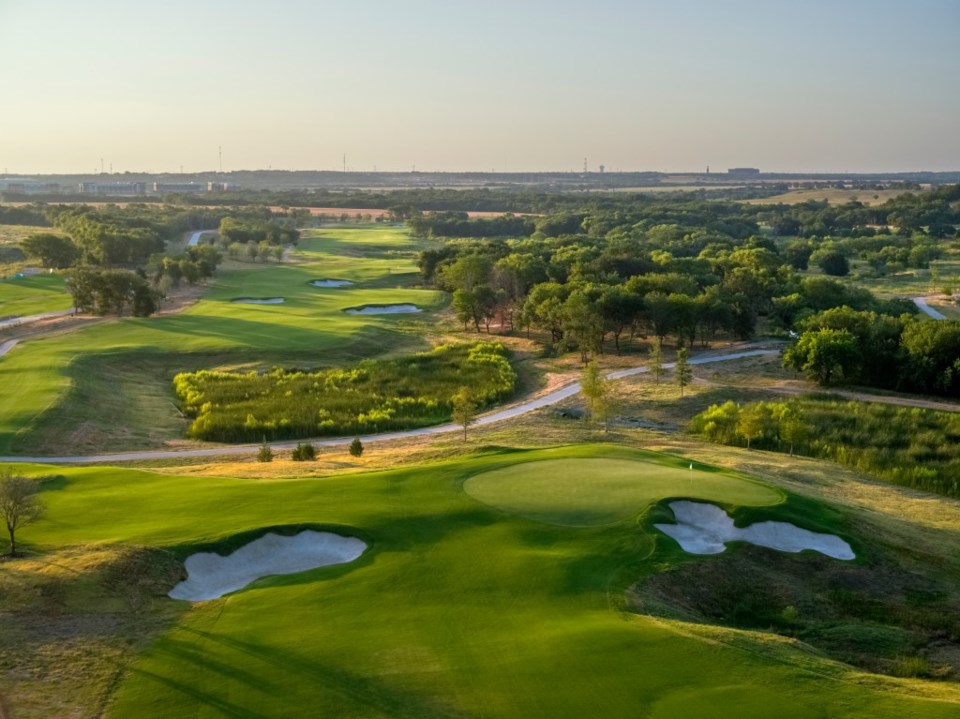 4341 PGA Parkway, Frisco
The PGA Frisco project features more developments and amenities than we can wrap our heads around, but we'll try to list a few: two 18-hole world-class courses, a 30-acre practice facility, the Omni PGA Frisco Resort and a 3.5-mile hiking and biking trail.
Grand Park's Big Bluestem Trail
Located off Cotton Gin Road between Dallas Parkway and Legacy Drive
One of the best parts of living in Collin County is having easy access to parks. The latest? Frisco's Grand Park project just unveiled Big Bluestem Trail in late November 2022. The 12-foot-wide trail winds across two miles of unpaved parkland and is an excellent way to explore nature close to home. This is only the first phase of the project, so expect to see more soon.
721 Anderson St., McKinney | (214) 856-7996
Check out the rustic charm of Tupps Brewery's new McKinney location! They've remodeled a 120-year-old grain mill, and the location will house an entire retail community shopping area across 40,000 square feet of buildings. You can pregame for your visit by viewing a virtual tour on their website.
2811 Internet Blvd., Suite 100, Frisco | (972) 668-7100
The University of North Texas' newest campus is on the verge of opening and will be the only four-year tier-one research university in Frisco. Although they plan on starting small with around 3,500 students this year, they expect to grow to 25,000 students over the next two to three decades. Their initial facility, named Frisco Landing, is a sleek, modern building that is more reminiscent of a Silicon Valley office space than a university campus.
6801 Gaylord Parkway, Frisco | (972) 377-1100
Hall Park, which encompasses 162 acres, is currently being redeveloped with a $7 billion plan that will improve the district over the next two decades. Plans include a new performing arts center, boutique hotel, luxury residential tower, 10,000-square-foot food hall and a community park. The park, which is expected to open in the fall of this year, has a large dedicated space for children and also includes a dog park, event lawn and performance pavilion.
2. Get Organized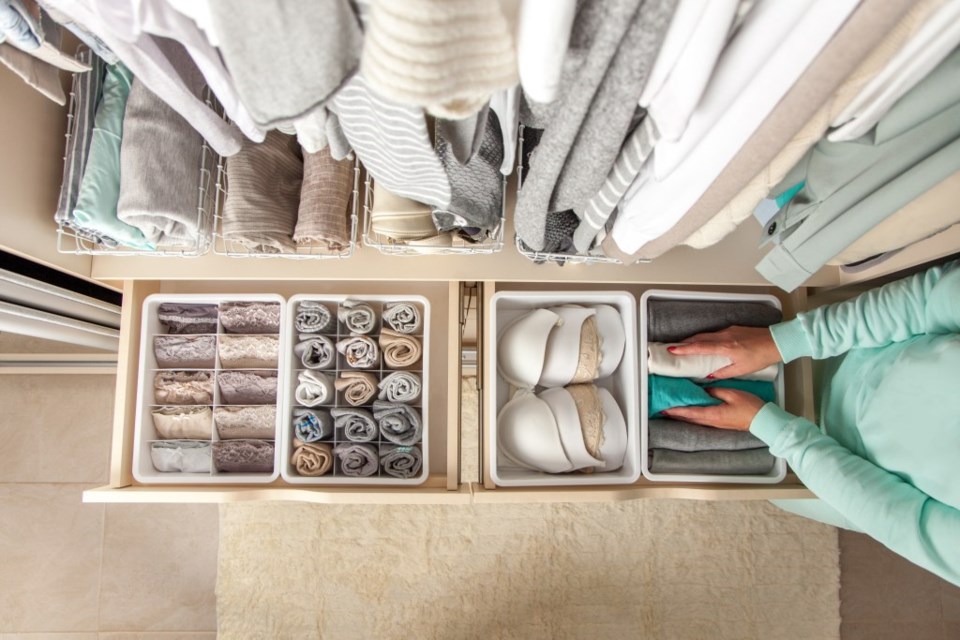 Ringing in the new year with a clean home is a necessity in most households, but does cleanliness always equal organization? Maristella Bertram, the owner of My Space Reclaimed, is a professional organizer who works with clients to find the root cause of disorganization in their homes.
"We live tethered to our past, or to a person that never was," said Bertram. "Lack of awareness results in us putting things down instead of away." Instead of just rearranging clutter into bins, Bertram offers empathetic guidance to clients who typically feel guilt and "perfection paralysis" over not organizing on their own.
3. Give Back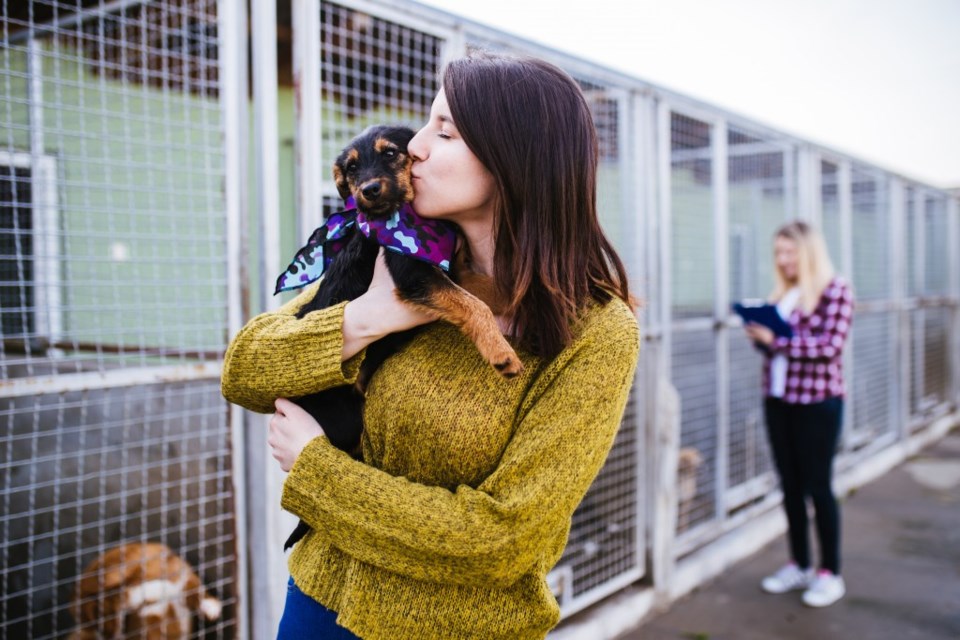 Instill positive energy into the atmosphere around you by giving back to your community through volunteer work and donations. It's an excellent way to network and meet new friends who share the same values. There's a charity for every interest, and they could all use a hand.
Animal Rescues
Named after a rescue horse that inspired it all back in 1997, Becky's Hope Horse Rescue focuses on farm animals, such as horses, goats, donkeys and chickens. It is 100% volunteer-run and operates on sponsorships and volunteer time. If you choose to sponsor an animal, you'll enjoy receiving monthly updates about and photos of your new friend.
Consider volunteering at ManeGait in McKinney for a unique and heartwarming experience. They offer equine therapy to children and adults with disabilities by utilizing brain-building exercises and the calming presence of their horses. Certain volunteer opportunities do not require previous experience with horses, so all are encouraged to join their horse lessons.
Maizie's Mission is dedicated to providing veterinary care exclusively to homeless pets. They help rescued animals get back on their feet and can even set you up with a new fluffy friend to foster or adopt. Support animals in need and volunteer to help with fundraising, adoption events, admin tasks and more.
Becky's Hope
3159 FM 1563, Wolfe City | (214) 918-6508
ManeGait
3160 N. Custer Road, McKinney | (469) 742-9611
Maizie's Mission
2501 E. Hebron Parkway, Suite 200, Carrollton | (972) 306-2223
2205 Los Rios Blvd., Plano | (972) 633-6600
Three decades of serving the community led the Children's Advocacy Center of Collin County to open two full-service locations in Plano and McKinney. They offer myriad resources, such as therapy, to children who suffer from abusive situations. Painting, landscaping and organizing donation bins are all volunteer projects. For those who can't volunteer but still want to help, one of the best parts about CACCC is that they provide scheduled pickups for donations. Put your gently-used clothing into bags, and their truck will swing by your front porch to grab it.
101 E. Davis St., McKinney | (972) 529-2272
Act as a voice for children in the foster care system by volunteering 15-20 hours of your time per month as a court-appointed special advocate (CASA) with the Collin County branch. Volunteer work encompasses meeting with teachers, pediatricians and caregivers, as well as the child themselves, to document objective input on their well-being. Judges rely heavily on opinions from volunteers in order to decide the next steps and ensure the best outcome for the child.
Rotary Club
Don't let the name fool you — joining a local Rotary Club isn't related to servicing engines. Consistent, local volunteer opportunities await once you sign up. Rotary International has over 1.2 million volunteers in its network and operates in several cities, including McKinney, Allen, Plano, and Frisco. Most of them meet once per week and have long-standing reputations within the community. The McKinney location is celebrating over 100 years of service!
Food Banks
Providing 20 million meals to families across North Texas is a massive feat! Minnie's Food Pantry is coming up on 15 years of community dedication and can always use more hands and donations to maintain that momentum.
"Minnie's Food Pantry can accept any nonperishable food items that are unopened and not expired," said Chief Operating Officer Zoya Jackson. "However, with the current food shortages, coupled with inflation, we are currently in most need of boxed cereal, soups, chilis, jelly in plastic containers, peanut-free snack items, canned beans and Hamburger Helper!" Plus, every donated dollar can provide three meals to families in need.
North Texas Food Bank is another organization that advocates for hunger relief and strives to develop more government programs to solve the issue. They estimate that at least four million Texans currently face struggles with hunger. Whether you're interested in donating your time to packing meals or offering some funds, know that 95% of donations go directly to hunger programs. They also accept donations for items such as canned foods, trail mix, peanut butter and more.
Minnie's Food Pantry
661 18th St., Plano | (972) 596-0235
North Texas Food Bank
3677 Mapleshade Lane, Plano | (214) 330-1396
4. Make Meaningful Connections
Remember when block parties were a staple in our culture? They still are! Whether your neighbors are recent buyers or long-time residents, it's always heartwarming to know that you've got an instant friend group just outside your front door. Fun fact: Plano offers a free trailer and outdoor theater rental to all registered neighborhoods! City staff will provide all of the equipment, including chairs, coolers, games, projectors and more.
Plan Family Game Days
Host a game day at your house by grabbing board games, holding contests such as relay races and trivia, and having every family member prepare one food item. We suggest going local with games such as Friscopoly — a Monopoly set based on the city of Frisco. You can also personalize games such as Guess Who by printing out small photos of every family member to replace the original characters on the board. If you're interested in taking a variety of board games and video games for a test drive first, check out Farm and Feed in Plano or Nerdvana in Frisco. Both restaurants allow you to enjoy their games right at your table and offer delicious and unique bites.
Farm and Feed
7401 Lone Star Drive, Suite B120, Plano | (432) 356-3467
Nerdvana
5757 Main St., Suite 112, Frisco | (214) 308-9080
102 E. Main St., Allen | (972) 727-3268
Kick off the inviting atmosphere by sending a gift from a local florist to let loved ones know that they're on your mind. Family-owned and operated Allen Flower Shop has been in business since 1972. Choose flowers to match the season or opt for a potted plant that will keep your good wishes lasting longer.
5. Take a Road Trip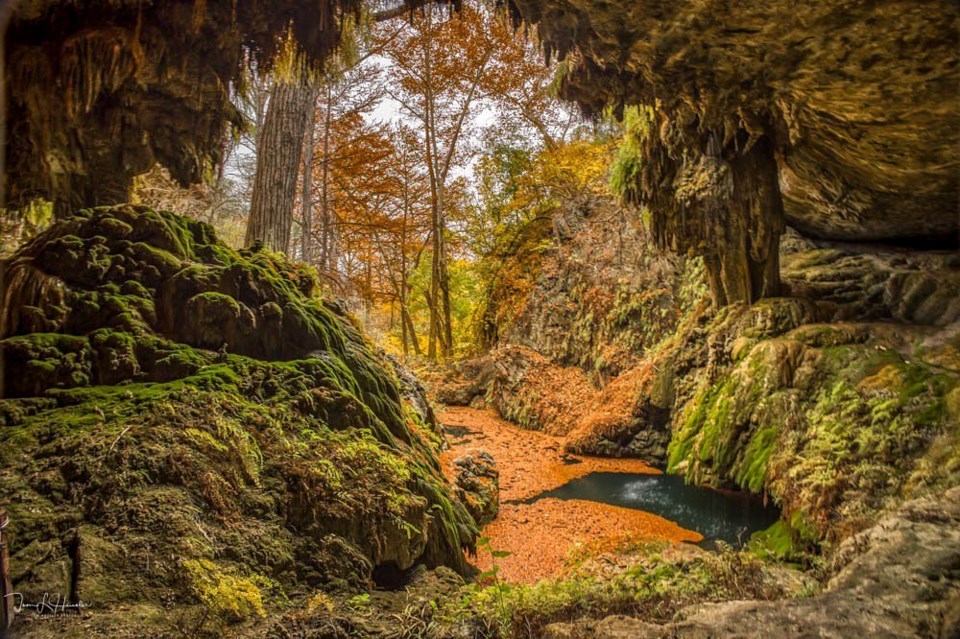 There's a reason that the phrase "The Great State" is most synonymous with Texas and not our 49 neighbors. We know that you're familiar with charming towns, such as Fredericksburg, and national parks like Big Bend, but here are a few lesser-known suggestions.
24814 Hamilton Pool Road, Round Mountain | (830) 825-3442
Emerald lakes, limestone caves and 40-foot waterfalls might not sound like visions of Texas, but rest assured that Westcave Preserve doesn't miss a beat. Located west of Austin, this 76-acre preserve is situated on an arid savanna that has a trail leading to a canyon of greenery. Access to all of their natural wonders is allowed by guided tours, available only with reservations, so keep that in mind before making the drive!
440 Red Top Road, Valley View | (808) 295-5557
Have you ever wondered what it was like to sleep in a Conestoga wagon? Oak Meadow Ranch, just north of Collin County, offers the ability to experience a simpler nighttime routine while enjoying 50 acres of land that is home to various exotic animals. Kangaroos, fennec foxes, giraffes, lemurs and more are available for meet-and-greets! Head over to the property's Whitehorse Steakhouse for four-course meals crafted by a five-star private chef. By the way, if the wagon life isn't for you, they also offer cabins.
1 N. Main St., Bonham | (903) 583-8042
The small town of Bonham is one of the oldest cities in Texas and only a one-hour drive from Collin County. Spend the night at the Four Winds, an original Victorian home from the 1880s maintained with decor from that time period. Then, visit the Fannin County Museum of History to view preserved Victorian clothing, the first fire engines and planes, and even World War I memorabilia. Stop by the Sam Rayburn House and Fort Inglish Village to see (you guessed it) forts and log cabin homesteads from the 1830s.
1065 Eagle Point Drive, Georgetown | (877) 444-6777
Challenge yourself on a moderately-graded hiking trail with rocky terrain and discover your reward: one of the most stunning waterfalls in the state. Crockett Garden Falls' free trail allows leashed dogs, but keep an eye on them, as some overlooks lack guardrails. If you're interested in camping or boating, the surroundings of Cedar Breaks Park boast a relaxing green landscape.
8377 E. FM 916, Grandview | (817) 825-4357
If the outdoor lifestyle calls your name, but you prefer to answer it without traversing steep inclines and abrupt wildlife encounters, then Grandview Treetops has a solution: Spend your nights in their newly built luxury treehouses that offer all of the glamping essentials, such as wood-lined showers, fire pits and kitchenettes. Their latest ethereal addition to the property is based on a ship from The Chronicles of Narnia book series and features a ship's mast and steering wheel! Located one hour south of Dallas.
"Our mission was to provide a place for realizing dreams and recapturing youthful adventure as our guests explored an unplugged getaway in the sea of trees while still enjoying the luxury of the amenities of a five-star retreat," owner John Poyer told Local Profile. "The treehouses are situated on our 90-acre wooded working organic goat dairy ranch that has been free of chemicals and pesticides for over 28 years; thus, to maintain a small footprint and keep the balance of nature, we moved up, leaving the land undisturbed."
If you're looking to visit a more well-known part of Texas like Waco or Austin but can't justify the increased price of overnight stays, we've got an idea. Check out Trusted House Sitters and stay in an entire home in exchange for watching over a family pet! Aside from the low annual fee of around $160, there is nothing else to consider. You'll meet a furry friend and allow a family to go on vacation without worrying about their dog or cat.
6. Get to Know Collin County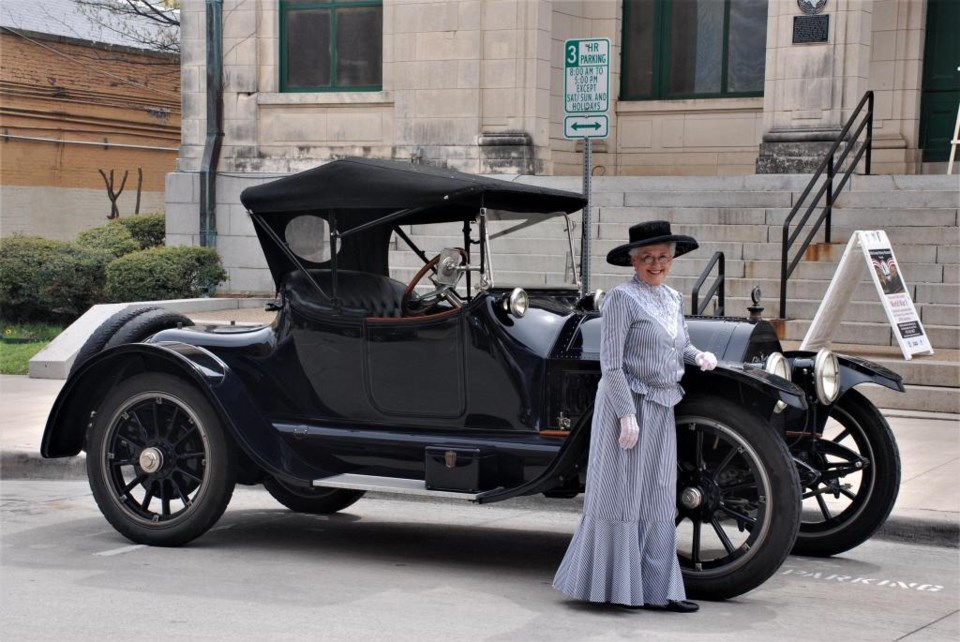 Fun fact: Collin County was founded in 1846 and named after Collin McKinney, one of the five men who drafted the Texas Declaration of Independence. Digging deep into local history always feels like something we can put off until later — history isn't going anywhere, right? This year, make it a point to discover the unique foundations that created our thriving county.
300 E. Virginia St., McKinney | (972) 542-9457
Step back in time and see a vision of McKinney from the 1800s. A new augmented reality exhibit allows museum guests to scan historic images of the city with an iPad and compare them to what currently stands in their place. If you can't visit in person, check their site (collincountyhistorymuseum.org) for special Zoom tours and take a trip back in time through your screen.
1900 W. 15th St., Plano | (972) 881-0140
A farm in the middle of the city? Find a slice of history in the busy streets of Plano by visiting Heritage Farmstead Museum. The museum has a collection of antique furnishings and decor from the original owners. Hang out with farm animals and relish the thought of simpler times. Be sure to mark your calendars for events during the holiday season so you can enjoy their decor and lights. If you're looking for a prime spot to host your next event or even a wedding, they offer a variety of affordable packages.
6455 Page St., Frisco | (972) 292-5111
"Exploring the Past, Imagining the Future" is the motto at this Frisco landmark! Enjoy 16,000 square feet of exhibits and learn about the rapid changes that shaped the city. After you wander around indoors, explore their four-acre heritage village and see old log cabins, schoolhouses, trains and more. Last, don't forget to check out their collection of Frisco Public Art, which features intricate sculptures depicting everything from original settlers to memorials to our firefighters.
100 E. Main St., Allen | (972) 396-8546
Visit a village that maintains some of Allen's oldest homes and churches. The center also includes Allen Depot, which maintains permanent exhibits, including photo collages and video programs revolving around the city's development. Take a look at the Old Stone Dam, which helped the railroad system grow across Texas in the 1870s. This particular water feature was built for steam locomotives, which needed fresh water supplies at every ten-mile interval. (Imagine getting around DFW if your car operated like that!)
205 W. Hunt St., McKinney | (972) 569-6909
If art history is your preference, head to the Heard-Craig Center to view their curated gallery of local historic pieces. The Center was founded in 1900 and then gifted by the founders' daughter to groups that helped cultivate the city of McKinney by providing scholarships to residents, building libraries and donating to those in need. They've got everything from hand-painted China to fine porcelain pieces and Victorian furniture. They offer lectures as well, so be sure to check out their schedule and see what's next.
2128 18th St., Plano | (214) 450-9277
Although museums are typically defined as buildings, cemeteries meet just about all of the other criteria when it comes to housing history. Plano Mutual Cemetery has thousands of graves across its 16 acres of land, with many dating back to the 1800s. Nearly half of the former mayors of the city are buried there. Former Collin County Judge Nathan White has a passion for Plano history and has spent 30 years on the board that maintains Plano Mutual Cemetery. According to White, "There really is no other active cemetery within the city, other than Plano Mutual." White recommends that locals stop by and take a look at the boards to read the full story and receive a better understanding of how far the cemetery has come.
7. Get Involved
Put your Law & Order knowledge into practice by joining a local citizens' academy and learning more about Collin County's law enforcement. It's a win-win because as they teach you more about their procedures and duties, you'll be able to offer concerns on behalf of your community and open up dialogue. Each week focuses on a different aspect of the Sheriff's Office, ranging from tours of the detention facility to demonstrations by the tactical team, dive team and K-9 unit. Sessions go on for seven weeks and meet twice per week, so be sure to clear out some time for this unique opportunity.
Review Upcoming Events
Our towns love to host exciting events, from summer festivals to tribute band concerts and holiday ceremonies, and the planners behind them are always up for input. Check out your city's upcoming events and see how you can get involved in ensuring that each year improves upon the last.
www.plano.gov/1899/Events-Calendar
www.friscotexas.gov/221/Special-Events
www.mckinneytexas.org/562/Events-Festivals
Attend City Hall Meetings
Set the tone of your week by attending a local city hall meeting and see what's coming up next on your town's agenda. They're typically held twice per month, and if you want to get an idea of the way they're formatted, you can always stream it live online first. Have an opinion to voice? Register to speak at a meeting for an opportunity to address the council.
www.plano.gov/1444/City-Council-Agendas
www.friscotexas.gov/585/City-Council
www.mckinneytexas.org/1168/Council-Meetings
8. Follow Us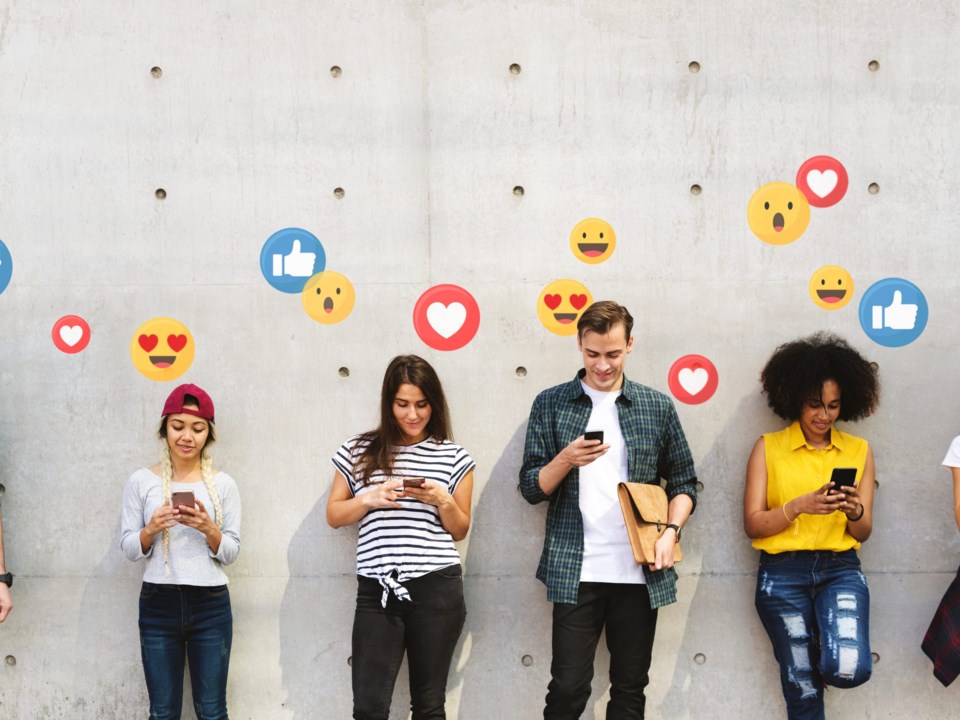 Did you know that Collin County has over one million residents and is one of the fastest-growing counties in the nation? (Actually, you did know that, thanks to the traffic.) At this rate, it's difficult to keep up, but we've got you covered! Follow us on social media for daily updates on important news, events, shops, restaurants and more. Feel free to connect with us by commenting on our posts, tagging us when you visit a local spot and sending us messages.
Find us on Instagram, Facebook, Twitter and LinkedIn! Plus, sign up for our email newsletter and get our stories delivered right into your inbox.
9. Read Books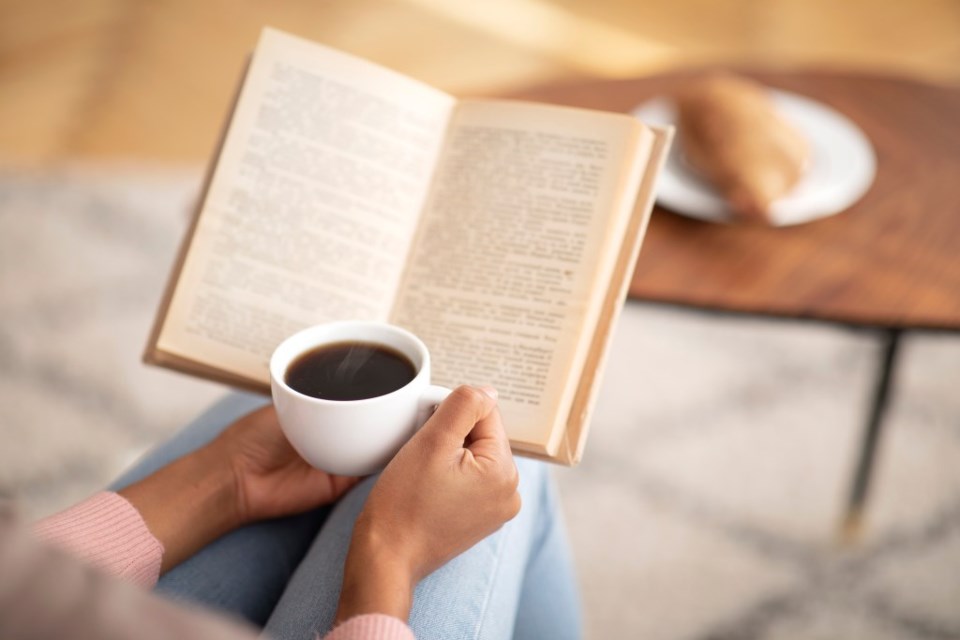 Instead of shuffling through the latest streaming service suggestions and being disappointed by the lack of reality on reality television, skip the screens and exercise your brain with an eye-opening book. Luckily for us, Collin County libraries have some of our favorite reads.
The Happiness Advantage, by Shawn Achor, reminds us that the key to a positive mindset starts with framing our outlook today, not waiting to achieve never-ending lists of goals. "Happiness fuels success, not the other way around," writes Achor.
On that same note, The Power of Now, by Eckhart Tolle, is a deeper dive into anchoring our thoughts to the present and not allowing memories of the past or fantasies of the future to dictate our emotions. We must focus on the present because, as Tolle points out, it's all that we ever have.
If you've been attempting to start a new business, write a memoir or even enter a marathon, then The War of Art, by Steven Pressfield, is here to guide you away from mental roadblocks and across the finish line.
Gut: the Inside Story of Our Body's Most Underrated Organ, by Giulia Enders, explores the ways in which our gut biome sends signals to various parts of the body, including the brain.
How to Talk so Little Kids Will Listen, by Joanna Faber and Julie King, acknowledges that reacting emotionally to inflammatory statements doesn't solve the root of the issue. They offer solid advice, such as addressing and naming emotions so that children may express their thought processes clearly, share anecdotes of their words at work and create a calmer, more understanding forum for families.
10. Essential Events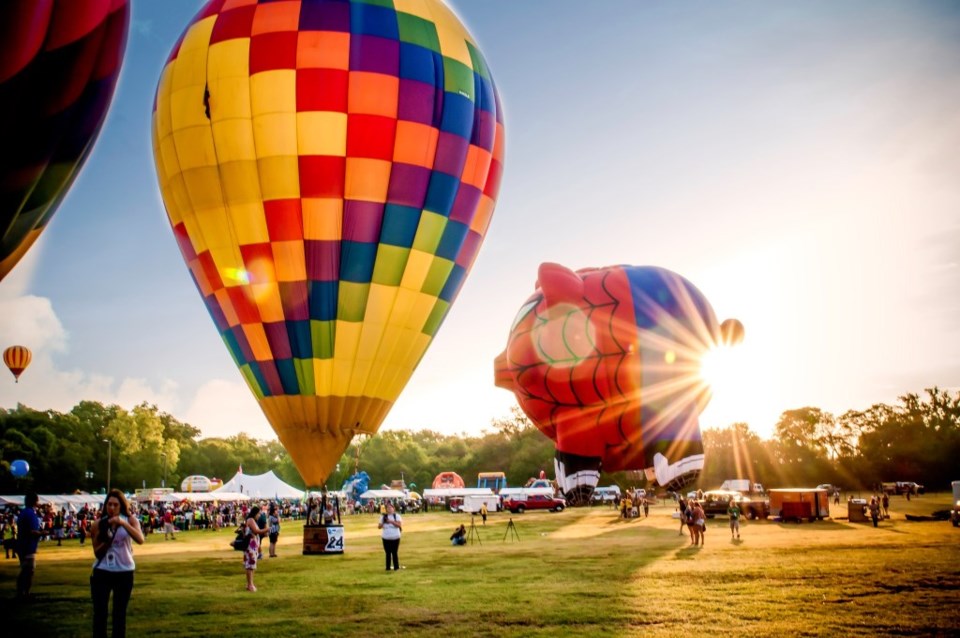 2801 E. Spring Creek Parkway, Plano | (972) 867-7566
What's filled with hot air, showcases skydivers and has enough food to feed a county fair? The Plano Balloon Festival! Expect to see balloons of all colors, characters and sizes. If land activities are more your style, enter a cornhole tournament and try your hand at the grand (cash) prize.
Celebrate the achievements of women in the workforce by attending Local Profile's own Women in Business Summit! For over two decades, we've hosted this empowering event that features hundreds of respected women from global enterprises, nonprofits, small businesses and government in North Texas. Listen to the inspirational stories of guest speakers, check out our panel discussions and enjoy various networking opportunities to build upon your own aspirations. This year's summit will take place on September 8 at the Renaissance Dallas at Plano Legacy West Hotel.
This North Texas summer staple is heading into its 27th year of festivities. Two days, multiple stages and innumerable beverage options line the streets of downtown McKinney to bring you a country music festival that anyone can enjoy. It's an excellent way to connect with other locals and check out new vendors.
Turkey Trot
Whether you choose to sprint or trot, there's no wrong way to complete this annual tradition held on Thanksgiving Day. While there are quite a few Turkey Trots to choose from, Plano and Frisco both offer excellent options. The standard run is a 5K, which is about a three-mile stretch that is meant to be completed within just under 1.5 hours — easy, right?
www.txruns.com/planoturkeytrot | www.northtexasturkeytrot.com
1021 E. 15th St., Plano
If there were a list of everything that's bigger in Texas, Christmas would be at the top. Head to downtown Plano for snow slides, local food and merch vendors, and photos with Santa. Hang around Haggard Park to view one of the most magical sights of the evening: the Christmas tree lighting ceremony! If cold weather persists, follow the lead of live music performers and dance away the chills. (And if that doesn't work, there's always fresh hot cocoa on hand.) Typically held on the first Saturday in December.
11. Go On a Date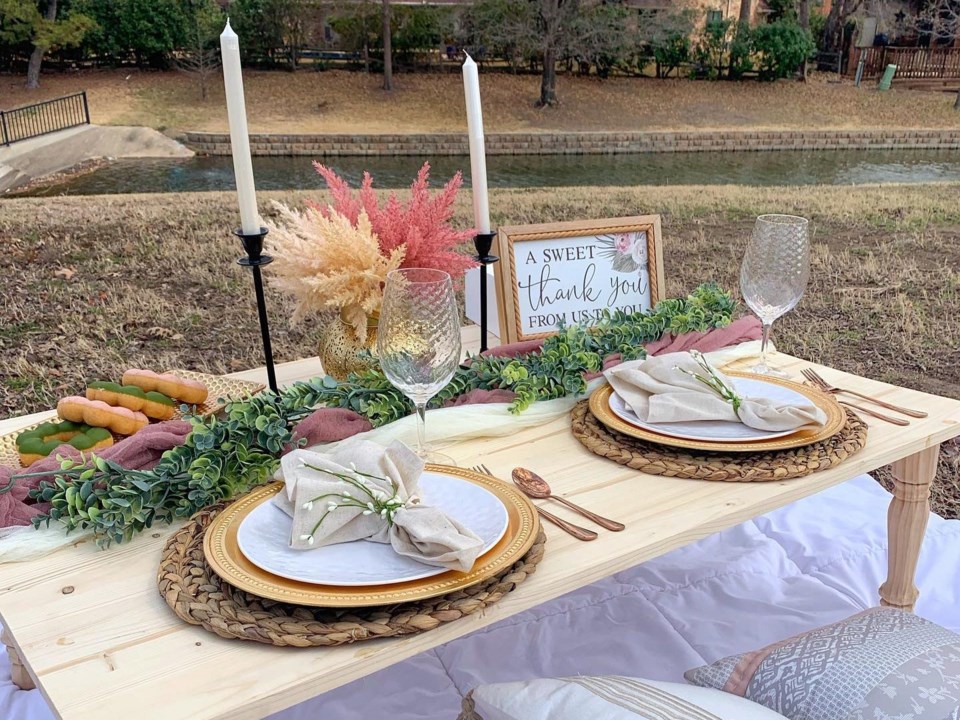 3200 Thunderbird Lane, Plano | (972) 422-4447
Don't stop or drop — just roll down to Thunderbird Rink! The family-owned roller skating venue has been in Plano for over five decades. They offer beginner lessons every Saturday that include entry to their afternoon free-skate sessions. But if you'd rather leave the skates to the pros, watching a roller derby over there is just as rewarding.
A county that averages over 230 days of sunshine per year makes picnic dates a no-brainer. But lugging picnic essentials around and cleaning up afterward might not be the most romantic part. Enter the Picnic Squad: they'll supply your setup with cushions, wooden tables, plates, decorations, water and hand sanitizer. They've got charcuterie boards, donuts, nonalcoholic beverages and something for your pups. Ten percent of their sales are donated to causes such as animal rescues and cancer organizations.
4112 Legacy Drive, Frisco | (214) 883-8801
Sip on wine and follow your instructor's lead as you brush up on your painting skills and figure out who between you and your partner is the true visionary. Choose from recreating sunsets, stylizing funky llamas or even challenging yourself by painting a portrait of your pet.
Cooking Class
3033 W. Parker Road, Suite 203, Plano | (469) 605-4151
Yearning for a three-course French meal? Love the taste of macarons but want to know what goes into making them? My French Recipe cooking classes will place you in a group of other chefs and have you cooking favorites. It's a date that's fun and practical and will satisfy your appetite all in one.
9410 N. Dallas Parkway, Suite 150, Frisco | (469) 388-1131
Chucking an axe at a wall sounds like the kind of romance you'd find in The Shining, but fear not: this is purely for sport. Grab some food and drinks (but maybe save the alcohol for after?) and decide on your style of play, from standard rules to hitting specific marks in a certain order around the board. If you're a newbie, they've got plenty of coaches on site to walk you through the process and ensure that everyone leaves with limbs intact.
212 N. Oklahoma Drive, Celina | (469) 573-1936
Is this date a hole-in-one or an all-in-one? Enjoy an 18-hole putting course while drinking handcrafted cocktails and checking out the food trucks. They even hold workshops that teach you how to make your own charcuterie boards, t-shirts and signs. If you'd rather not DIY a keepsake, stop by their home decor shop on your way out for farmhouse and industrial-style pieces.
111917 County Road 509, Anna | (214) 684-6939
Any vineyard that offers s'mores by the fire is an automatic yes, but BarnHill goes the extra mile by hosting tribute and cover bands on the weekend, which makes them a one-stop destination for date night. Rent a fire pit for those chilly evenings and get familiarized with the local wine scene at one of their "Sip & Shop" nights, at which you can find a selection of Texas wine and local vendors.
8103 Rasor Blvd., Suite 100, Plano | (972) 787-0085
Red Door Escape in Plano offers an intricate set of staged rooms from alien encounters to lost ruins in the jungle. Each experience varies in difficulty level and presents riddles that require a mix of perspectives to decode.
12. Create a Fitness Plan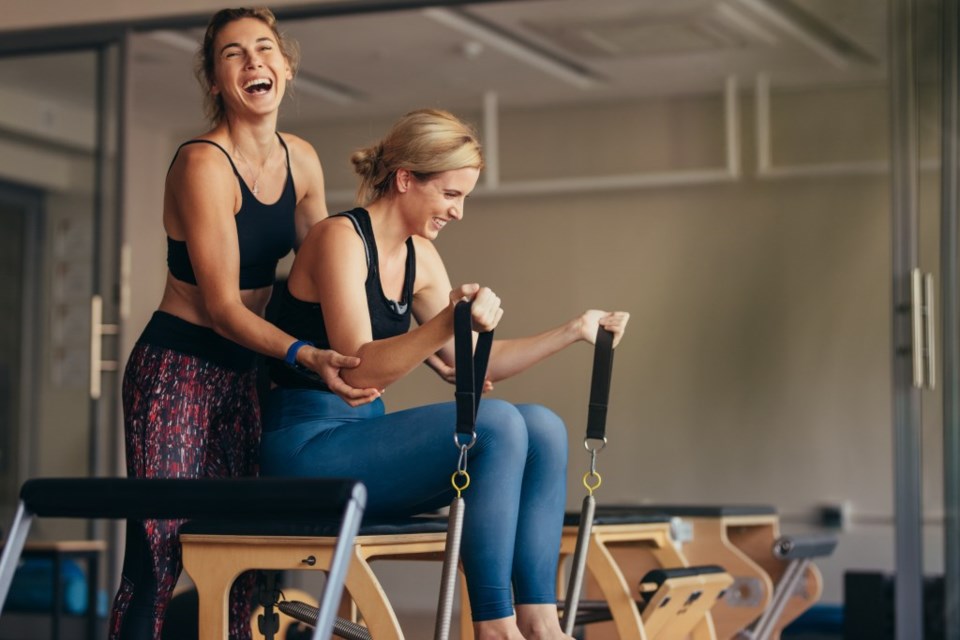 525 Talbert Drive, Plano | (972) 599-0865
There are loads of options to strengthen your core and heal your body (try one of Club Pilates' locations!), but for those looking to reach new fitness heights, check out Summit Gym. Scale walls of colorful climbing rock and learn the best practices for bouldering, top rope and lead. Summit Gym offers classes that'll get your footwork and body positioning on par with the pros. For those who prefer a more grounded practice, yoga classes are an excellent compromise.
13. Patronize Locally-Owned Restaurants and Shops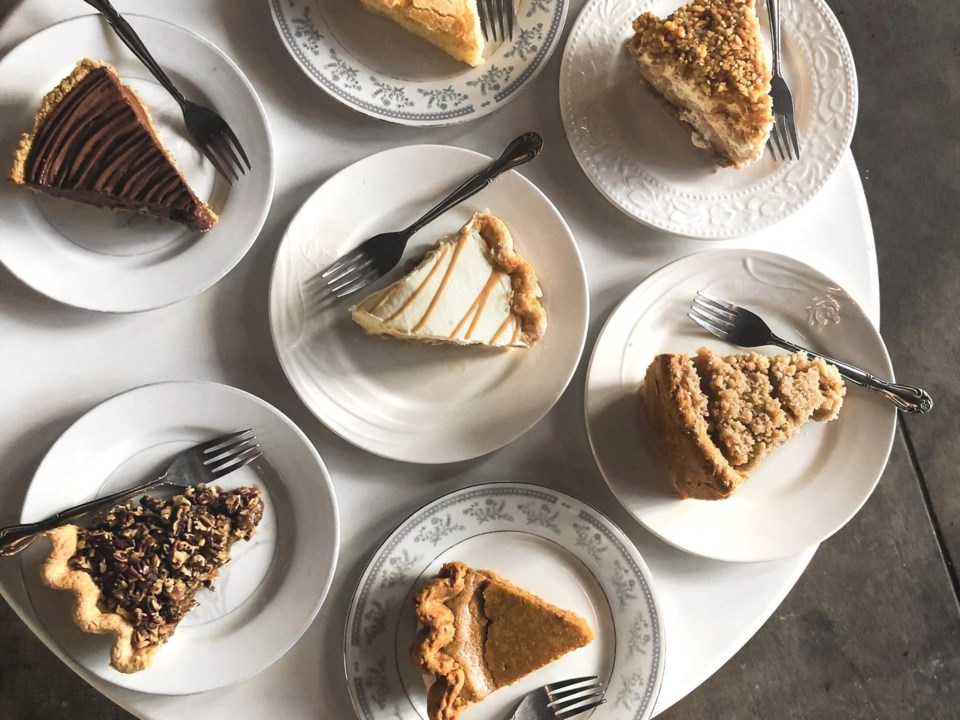 610 Elm St., Suite 1330, McKinney | (469) 617-3733
Any gPuesses on what a milliner does? Discover the art of hat-making at Bay Willow Design, a handmade millinery shop located in McKinney. Find a sleek wardrobe staple for any season or style — they even have elegant birdcage veils and bows for brides. Owner Jenny Mathison-Foster has always had a love for hats and moved to North Texas in 2001 after spending twenty years with Crate & Barrel. She wanted to encourage others who share her passion and eventually began offering hat-making classes.
"I teach because I know how hard it is to find somebody that can teach you the ropes," said Mathison-Foster. "I've collected a number of vintage hat blocks. I have over 400 right now … a lot of them are from the '30s, '40s and '50s."
914 18th St., Plano | (972) 424-9982
If you're in the market for handmade pottery with a unique artistic flare, then step into Holman Pottery Gallery, located inside an 1890 Victorian cottage near downtown Plano. They offer wine glasses, lanterns and dinnerware sets and are able to create custom pieces. Be sure to view sculptures, jewelry, glass and iron pieces from artists all over the world.
108 W. Virginia St., McKinney | (972) 880-1609
Rustic iron accent pieces, woodwork with Texan flags and friendly conversation await you at Tom Lavy's Stonewood Creators. Several pieces are made in-house while numerous other items are locally sourced. Inquire about their concrete benches with custom tile so you can upgrade your yard with a bold new centerpiece. The best part about this shop is the owner, Tom, who can tell you anything you need to know — even if that anything is a history lesson on Texas.
107 S. Tennessee St., McKinney | (214) 491-1577
Dessert is the most (emotionally) important meal of the day. Emporium Pies must share this sentiment because they bake an average of 250 pies per day across all of their locations. Each one is handmade, includes fresh ingredients, and is free of additives and artificial preservatives. They switch up their menu according to the season and understand the necessity of utilizing produce at its peak time.
"Even though technology and globalization have allowed for our diets to be whatever seems the most delicious year-round, we are all still drawn to the traditional foods of each season," said CEO and co-founder Megan Wilkes. "Couple the tradition of flavors like citrus in spring, berries in summer and pumpkin in fall with the fact that all of those ingredients are at peak freshness at the time, and you have a recipe for success."
3100 Independence Parkway, Plano | (972) 943-3639
Say less — the slogan "Ice Cream Makes You Pretty!" is enough to convince us to grab a cone. Henry's Ice Cream moved from Philadelphia to Plano back in 1992 and has been serving homemade ice cream ever since! They even provide catering and ensure that you'll look like a hero at your next event with their range of flavors and toppings. No matter the weather, it's always the right time for ice cream.
3131 Custer Road, Suite 165, Plano | (972) 985-9760
This family owned and operated Cuban restaurant hones in on recipes that have been perfected over a lifetime. The owner's mother is the chef, and it's easy to taste that homemade flavor when you try any of their dishes. Our favorites include picadillo, a dish made with sautéed ground beef, fresh vegetables and rice, as well as the popular Cubano sandwich and pollo guisado.
Food Trucks
There's always an aura of excitement and spontaneity around food trucks. Taste test perfectly seasoned gyro fries if you stumble upon Greek Girl Goodies or pick up crispy pork belly sliders from Street Bites. If you're craving an out-of-the-box combo, JK Délicieux's Grill serves Congolese and Mexican fusion and offers quesadillas, kabobs, samosas and catfish. 
If it's difficult to chase down just one, you can always stop by Truck Yard in The Colony, where various food trucks take up residence every day. You might even wander into their garage art exhibit, which houses 1,000 intricately painted toilet seats.
14. Support Local Teams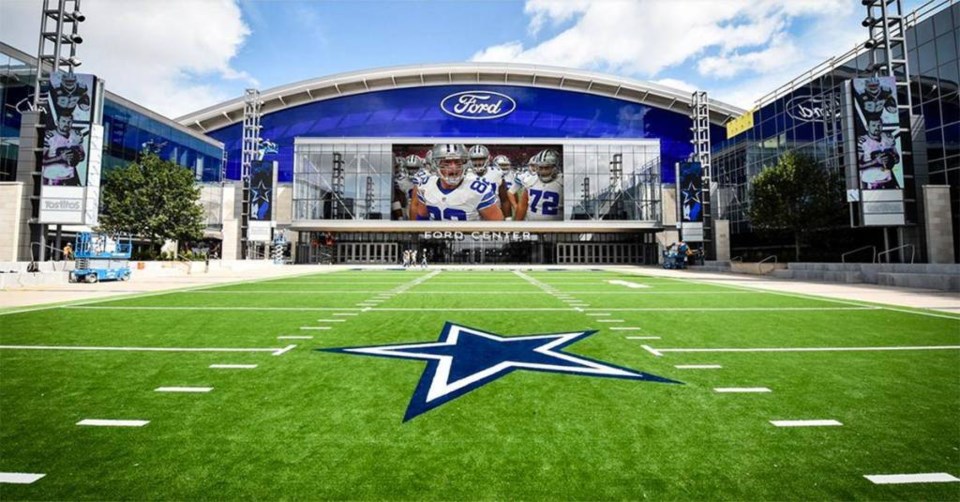 Reserving a table at a fun restaurant is the universal go-to plan for hangouts, and in North Texas, the options are limitless. However, if you're looking to suggest something else to your crew, you'll be surprised to know that our sports stadiums offer more than just views of the game.
Cruise the Lazy River at Riders Field
7300 RoughRiders Trail, Frisco | (972) 731-9200
Pair an American pastime with a Texas must-have, and you've got a 3,000-square-foot lazy river inside a ballpark! Grab a beverage, watch a home game from the comfort of an inner tube and keep cool during warm summer nights or check out their heater on colder spring evenings. This unique pool holds 68,000 gallons and is the largest water feature in a professional sporting venue. (Which isn't too hard to believe.)
Eat at an FC Dallas Game
9200 World Cup Way, Frisco | (214) 705-6700
Sports stadiums are not typically celebrated for their dining options, but FC Dallas' Toyota Stadium serves up unique bites that'll keep you coming back for more than the soccer. Try a hot dog doused in smoked brisket, baked beans and crunchy potato chips — or opt for a beef patty topped off with mozzarella sticks, chicken tenders and honey mustard. After all, you'll be burning so many calories from cheering that you'll need a hearty replenishment.
Tour The Star
9 Cowboys Way, Frisco | (972) 497-4800
Frisco is home to the Cowboys' headquarters, so taking a guided tour of The Star is a must for any Collin County resident. Choose from three well-priced packages and go behind the scenes to see where our football stars train throughout the year. Check out their Super Bowl memorabilia, walk through a boardroom with a football-shaped table, dubbed the "War Room," and then choose from an array of restaurants and bars in the area.
15. Visit Museums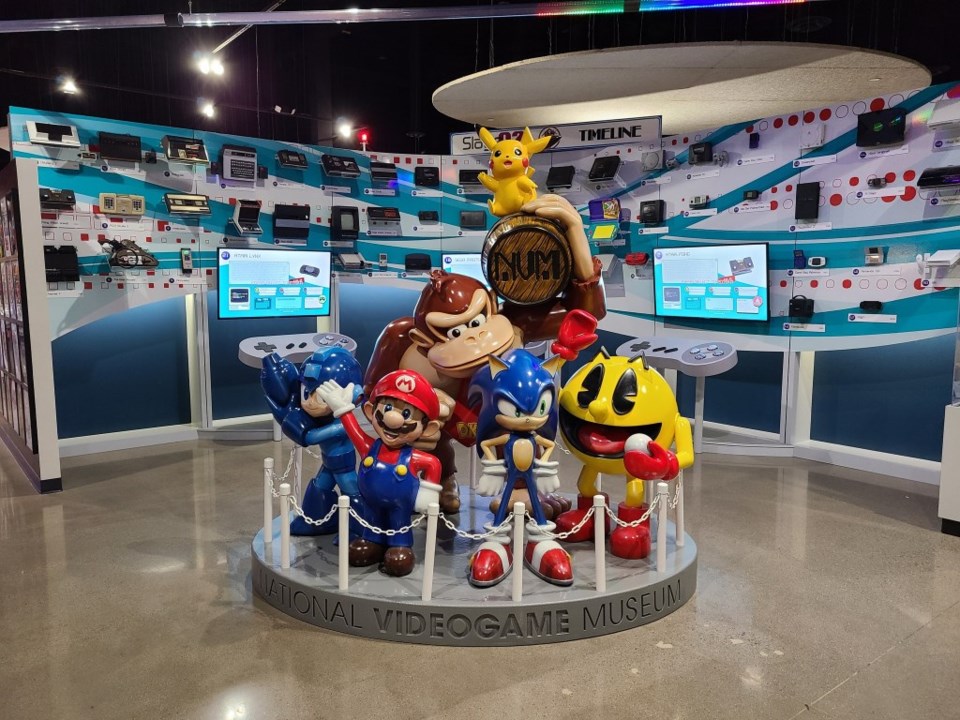 8004 Dallas Pkwy., Frisco | (972) 668-8400
Interact with a giant Pong set, take a photo with Donkey Kong and other Nintendo favorites, and sit down and sample classic arcade games. This museum, the first dedicated gaming museum in the country, even has displays dedicated to video games that are regarded as the worst ever. If you want to show younger friends and family a true time capsule, check out the setups of what typical teen bedrooms and family living rooms looked like in the '80s. How rad is that?
1 Nature Place, McKinney | (972) 562-5566
How many other museums can say that their backyard is a 289-acre nature preserve? Meet a 46-foot-tall Tyrannosaurus rex and his band of fellow animatronic dinosaurs, swing through a ropes course and travel back in time with fossil exhibits that showcase ancient marine predators. The museum also has a wildlife sanctuary on site that protects various species of animals and plant life.
1720 Gendy St., Fort Worth | (817) 336-4475
Dedicated to all things cowgirl, the National Cowgirl Museum educates visitors on the development of the profession and how it allowed women to pursue a career during a time when they had minimal opportunities available. Walk through displays of various types of cowgirl attire and dig deeper into Western fashion. You can even utilize their interactive displays to design your own boots and horse!
901 E. 15th St., Plano | (972) 941-2117
This mini museum packs a cargo full of information inside! Wondering what Downtown Plano looked like 100 years ago? The museum has an O-Scale model featuring motorized train cars, and they even have an interactive electricity-focused section where guests can learn about magnetism and battery circuits.
16. Update Your Photos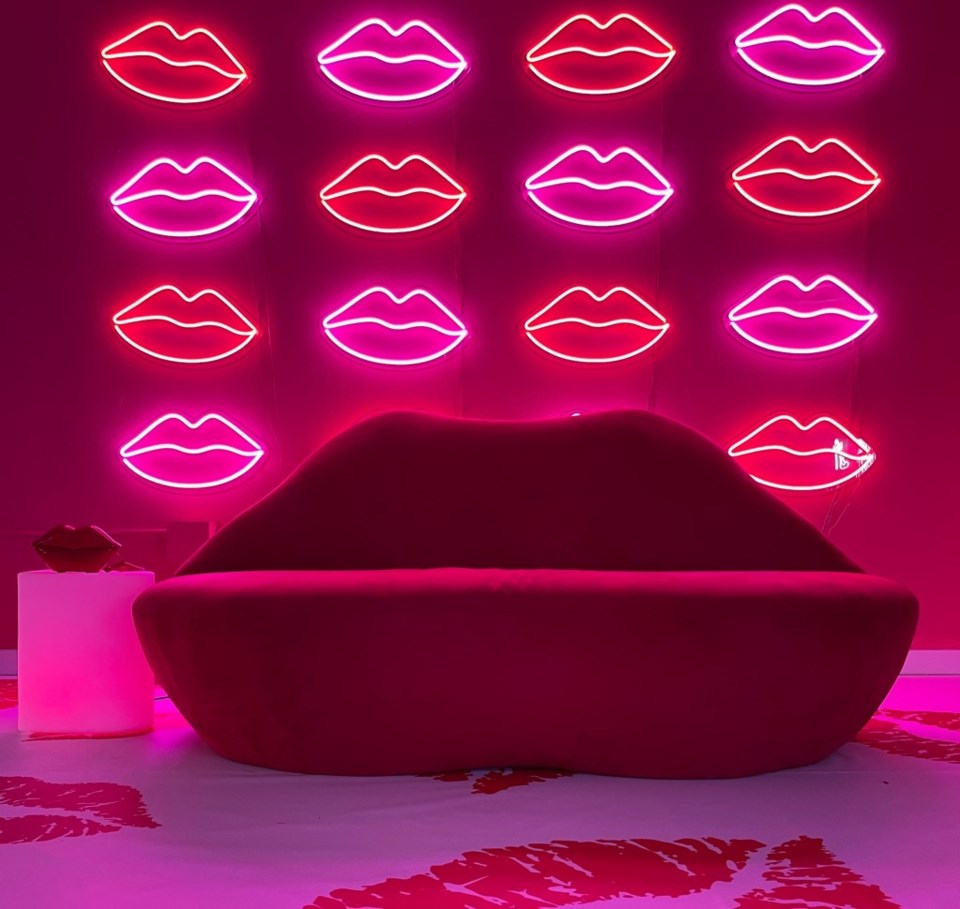 Staged family portraits from Sears are a stale thing of the past! Now it's all about capturing that candid moment — even if the moment was highly planned. (Who has to know?) If you're looking to update your profile photos online and add new memories to photo albums, there are several creative ways that you can plan a shoot that feels natural and catered to your style.
With Peerspace, rent out a house, studio or destination venue by the hour. Unique sets and props range from plant-filled jungle rooms to Christmas wonderlands and fancy lofts with neon lights. If you're not comfortable directing the shoot alone, many spaces offer professional photography services as an add-on.
Photo Tours
Perhaps you like the idea of phone photography (it gives off a much more casual energy than having a DSLR pointed at you) but prefer to pass that responsibility to someone else. Check Airbnb Experiences for "photo tours" around Dallas where an iPhone photography specialist will line up exciting shots for you as you get some cardio around the city. They start at low prices and will even give you some backstory on the destinations that you stop at!
4681 Ohio Drive, Suite 116, Frisco | (817) 841-9988
The Museum of Neon Lights just moved from Fort Worth to Frisco and is here to become your unique photo playground. Admission to this selfie museum grants you backdrops such as sparkling disco balls, glowing neon signs, themes that change with the seasons and more. They even allow outfit changes, so you can pretend that you've had multiple shoots this month.
17. Eat Better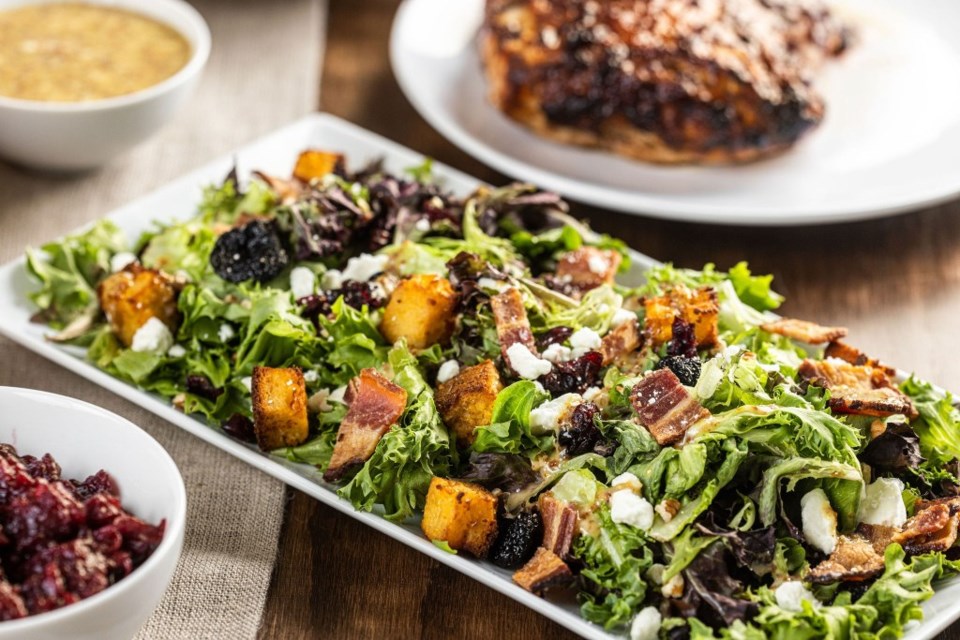 It's time to double down on glass tupperware and schedule new recipes for the week! Why rush home to cook a new dish each night when you can prepare your lineup in advance? Better yet, head to some local markets to shop for freshly harvested produce and meats. Just remember to freeze dishes that aren't going to be devoured within a few days. (PSA: Rice develops harmful bacteria if it sits for more than three days — yes, even in the fridge!)
9215 John W. Elliott Drive, Frisco | (844) 776-2753
Rain or shine — it makes no difference at this Frisco farmers market, which is open every Saturday and Sunday. Apart from its local produce and freshly prepared food offerings, the market also includes chef demonstrations and music.
213 N. Tennessee St., McKinney | (469) 952-3838
Local Yocal's approach emphasizes quality over quantity, which is why their site notes that "quality grass-fed beef cannot be produced on a large industrial scale." If you want a lesson on their tomahawk, wagyu and sirloin, then check out their lineup of Steak 101 classes, in which you'll be instructed on the types of cuts and grilling practices and be able to taste test over 17 cuts of meat. Become what they call a steakologist.
5967 W. Parker Road, Plano | (972) 535-6305
It might be physically impossible to not drive over to EatZi's after viewing their daily specials online. Although they offer temptations that do not fit the bill of eating healthier, you can still say you'll be eating better. EatZi's offers a variety of made-from-scratch meals crafted from their collection of 4,000 proprietary recipes. Favorites include their fresh-baked bread, pastas, produce, sushi, custom sandwiches, cookies and famous mac 'n' cheese.
Central Market
Every Collin County local knows the ins and outs of Central Market, but the novelty of this gourmet grocery store never wears off. Take a cooking class and then pick up all of the ingredients you'll need to recreate the recipe for your next dinner party. Or head to one of the two new H-E-B locations in Plano or Frisco if you haven't already. (How many other grocery stores have confetti and marching bands at their grand openings?)
Central Market
320 Coit Road, Plano | (469) 241-8300
H-E-B Plano
6001 Preston Road, Suite 100, Plano | (469) 395-0660
H-E-B Frisco
4800 Main St., Frisco | (469) 473-4419
18. Elevate Your Interior Design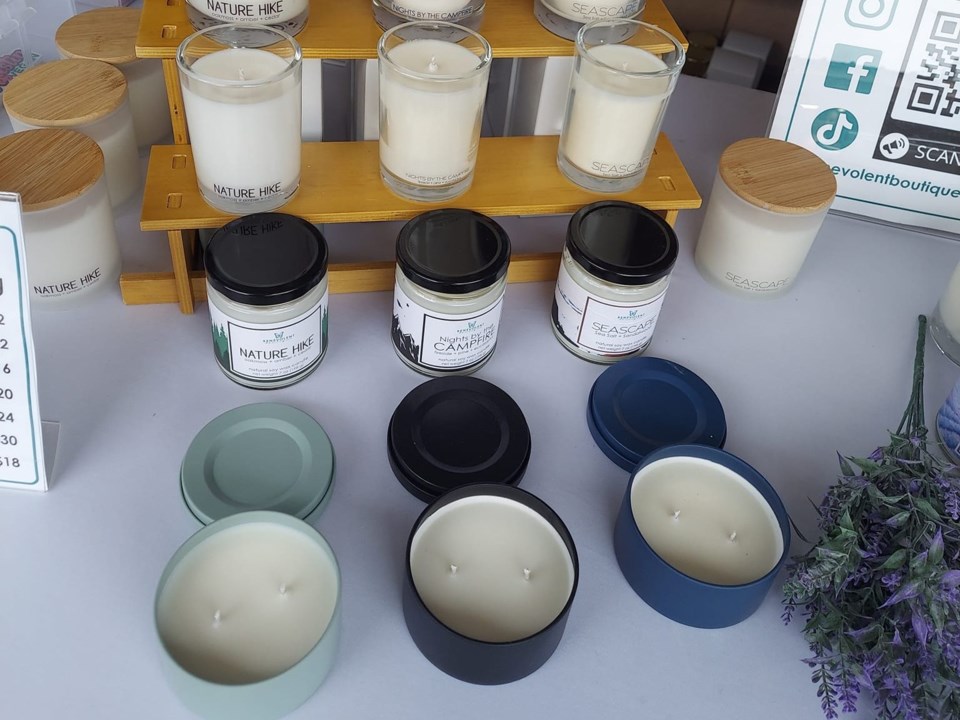 Redesigning the energy in your home isn't limited to a dramatic makeover! Painting an accent wall can be more effective than a new set of furniture. Consider nature-based shades that engage the eyes while still maintaining calm energy. It's a cost-effective yet bold difference that can be paired with a find from Facebook Marketplace.
6505 W. Park Blvd., Plano | (972) 424-2995
Everything comes back into style eventually! Browse the Plano Antique Mall for their well-organized mass of all things vintage from fine plates to lawn decor, portraits, chairs and more. They arrange each section of their space to be easy to navigate so you can shop for your vision.
4550 W. University Drive, McKinney
If you prefer to do your shopping with some fresh air, then McKinney's Third Monday Trade Days are your best bet. They boast a unique range of offerings, including "antiques, hardware, collectibles and live chickens." (One of these things is not like the other?) Live music and food trucks are also in the mix because it's never a good idea to shop on an empty stomach.
1030 E. 15th St., Plano | (214) 563-0972
Browse earthy wooden wares at this vibrant shop in Downtown Plano. They carry intricately carved desks, exotic animal-themed statues and coffee tables that resemble tree stumps. Everyone is bound to find something they love, whether your style reflects a homey cabin or a tropical bungalow.
19. Plan a Staycation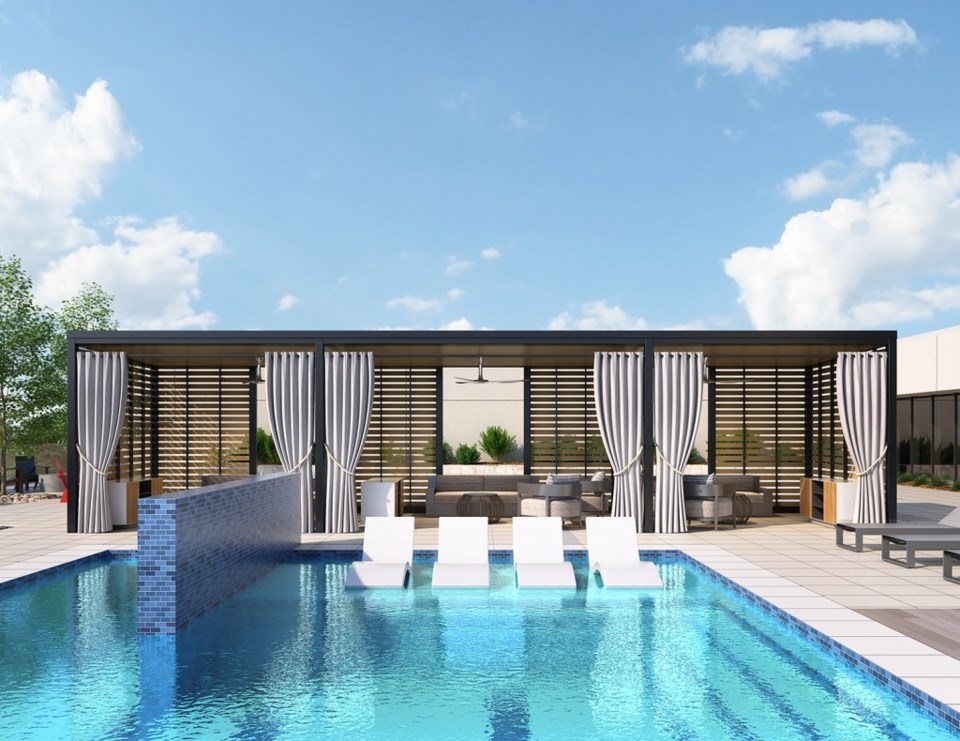 6007 Legacy Drive, Plano | (469) 925-1800
Book a luxury stay at the Renaissance Hotel in Plano and remove driving around the city from your weekend itinerary. Try restaurant-hopping around Legacy West, starting with Bulla Gastrobar, a tapas-style restaurant that's ideal for appetizers, then head to Kai for drinks enhanced by their neon lights and club atmosphere and, finally, share a main course at Toulouse, a French restaurant styled like a bistro. Before you return to your hotel, visit the Plano House of Comedy Club for some laughs and Farm and Feed for late-night dessert with a side of board games. In the morning, be sure to check out Press Waffle Co. inside Legacy Hall for a sweetly designed brunch and then head to shops such as Neighborhood Goods, Another Time & Place and West Elm so you can bring the relaxing energy of your staycation home with new decor.
114 W. Louisiana St., McKinney | (214) 726-9250
Step back in time for the night by staying at a historic hotel. Built in 1885, this stunning red-brick building is right in the center of all of McKinney's finest shopping and dining options. Enjoy a stay in their rooms, which feature stunning wooden bed frames, exposed brick and luxury linens. If you don't want to stray from the premises, dine at Rick's Chophouse for a classy atmosphere and delicious steak, followed by Prohibition-Era-inspired cocktails at Room One Eleven, an upscale speakeasy. (You'll have to find the password on social media and then enter through a hidden Coca-Cola door.) For breakfast the next day, join the line at Bresnan Bakery, owned by a husband-and-wife duo who serve up quality artisan breads and pastries. Finish off your staycation by shopping at boutiques such as Spice and Tea Merchants, Birds & Words, Pumps, and McKinney Knittery.
11 Cowboys Way, Frisco | (469) 287-0000
Whether you're searching for an easy stay during a sporting event or just want to forget the daily grind and have a bite, this luxury hotel next to The Star is ready for you. Enjoy tea and sandwiches in Heirloom Haul's airy environment, head down the road to view the Texas Sculpture Garden, watch sports and indulge in some dancing at Concrete Cowboy, shop for high-end accessories at Charlotte Jones Collection and, finally, accessorize a custom hat at Flea Style. When you're just about ready to conclude the evening, head to Snowbird Cocktail Lounge to test their photogenic drink options.
You don't have to be a Lord of the Rings fan to appreciate this serenely designed Hobbit House in McKinney! Hosts Maria and Ben have gone to great lengths to offer an otherworldly experience. It features a handmade round door with custom welding, an intricately built bathroom with stone accents and landscaping that will leave you questioning whether you teleported to the Shire.
6101 Chapel Hill Blvd., Suite 102, Plano | (972) 836-0500
Relaxation begins with the proper atmosphere, and Hiatus Spa takes this sentiment seriously. Enter through their softly lit hallways and sample fresh hot tea before making your way back for a treatment. Enjoy everything from soothing massages to nail therapy with zero-gravity chairs. They can even customize their facials to fit your skin's needs.
20. Explore The Outdoors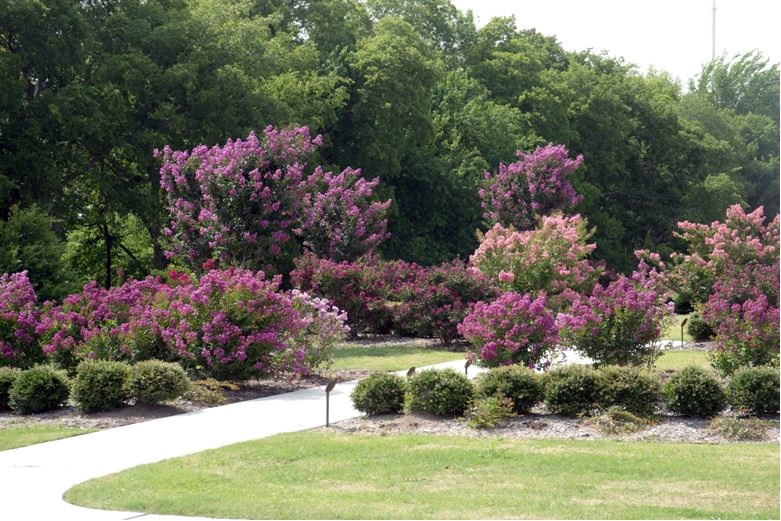 (972) 632-9385
Learn about the mysterious inner workings of the llama mind with a visit to a castle that is home to several royally named llamas. ShangriLlama Castle is prepared to teach you llama facts (our current favorite: at dusk, llamas release their energy by jumping up and down — their form of zoomies). Their property features two castles, one of which is a replica of Waterford Castle in Ireland. Groom, walk and feed friendly llamas — which we're told do not spit at people unless they feel disrespected — on their lovely 10 acres of land in Royse City. How did this llama dynasty all begin?
"Many families indulge their children who ask for a dog or cat or rabbit," said co-owner and "Mama Llama" Sharon Brucato. "It's good for kids to learn how to care for animals. But our son Tommy asked for llamas!"
6452 Collin McKinney Parkway, McKinney | (972) 547-7480
Did you know that there are two correct spellings for this tree: crepe or crape? (Technically it's a Lagerstroemia, but most everyone would get that spelling wrong.) Although they are native to Asia, they are known for handling Texan weather like pros and are a staple in our neighborhoods. Enjoy their vibrant, long-lasting flowers in McKinney where an entire trail is dedicated to their blooming, warm pink hues. The World Collection Park offers benches to enjoy the view, as well as informative signage so you can learn how to better care for them.
Camping
Receiving the recommended amount of vitamin D is no joke — your immune system can't thrive without it! If you're looking for the quickest way to source a natural supply of it, check out Erwin Park in McKinney or Hidden Grove Park and Marina in Frisco for a camping trip. If your family isn't one with nature (yet), these close-to-home sites offer all the benefits of spending the night outdoors without the risk of being hours away from the conveniences of home.
Erwin Park
4200 County Road 1006, McKinney | (972) 547-2690
Hidden Grove Park
20400 Hackberry Creek Park Road, Frisco | (972) 294-1443
Lakes
If any coastal natives have ever asked you what it's like being landlocked in North Texas, it's easy to tell them that we don't mind — we've got an abundance of lakes. Lavon Lake is known for its excellent fishing, hiking trails and marinas and is located just a short drive away. Of course, if you're searching for a larger one, Lake Lewisville has everything as well, right down to a makeshift beach and volleyball nets.
Lavon Lake (Twin Groves Park)
3000 East Highway 380, Princeton | (972) 442-3141
Lake Lewisville (Hickory Creek Park)
1201 Point Vista Road, Hickory Creek | (877) 444-6777
21. Craft Personal Gifts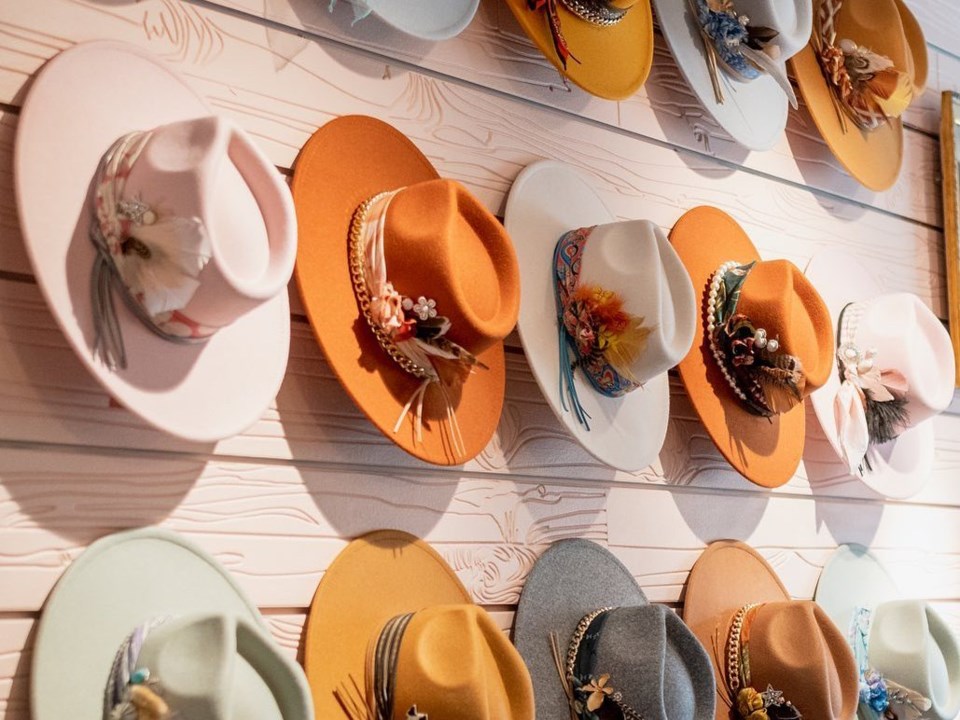 At a time when everyone has everything — or is about to get that thing with one click on Amazon — it's challenging to find a personal gift. Crafting is on the rise and could be in the cards for you! Crocheting mini animals, creating car charms for rearview mirrors and arranging dried flowers are all fun projects that don't require much prior experience. Even repurposed vintage furniture finds, transformed with some sandpaper and fresh paint, can be a unique present.
If time isn't on your side, and you prefer that the term handmade refer to someone else's set of hands, then Goldberry's Cottage has a sea of selections for you! Owner Ivyanne Nichols has been crafting jewelry for the past 15 years. The Richardson native strives to design pieces that feel magical and creates everything from custom wedding combs with Swarovski crystals to necklaces inspired by the Three Wise Men that hold real gold flakes, frankincense and myrrh.
"All my items that touch the skin are hypoallergenic, and many items are inspired by fairy tales, legends and classic literature," said Nichols. "I like to provide an alternative of feminine, fairytale-esque jewelry that at the same time isn't childish and is somewhat minimalistic."
6765 Winning Drive, Suite 830, Frisco | (972) 292-9510
Prefer some guidance on your handmade venture? Visit Flea Style in Frisco, which offers a selection of vintage and handmade accessories for hats. Decorate your preferred style of headwear with scarves, jewels, playing cards, feathers, dried flowers and matchbooks. Even nonlocals can participate via their virtual hat bar where stylists help design your hat and ship it out after your project is complete.
22. Connect With Family History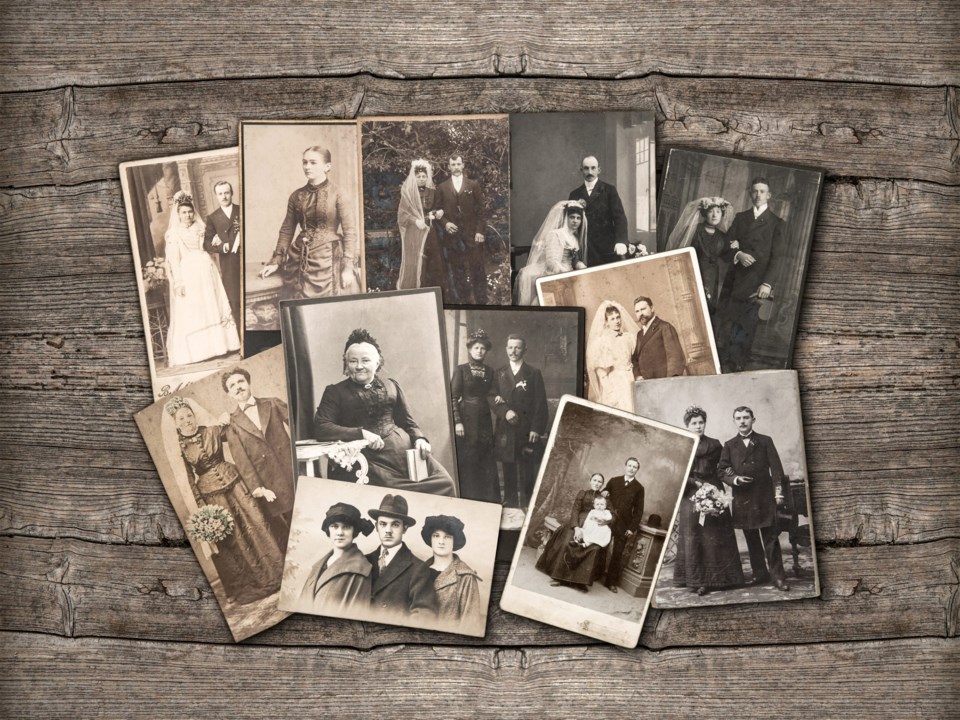 819 W. Arapaho Road, Suite 23, Richardson | (972) 437-2021
If there's one resolution you should check off first, it's getting those old home movies converted from VHS into digital files. Although it's easy enough to find VHS players at secondhand shops, most of them run the risk of permanently damaging the tape. Luckily for us, Action Video Service in Richardson has specialized in keeping memories intact since 1999.
"I would say that one of the most special projects in recent memory was salvaging 30 tapes for a family from Plano whose home burned down," said CEO Lance Gray. "The tapes were soaked, partially melted and full of smoke. It became my mission to rescue those memories. In the end, we managed to save every single tape!"
They've worked with museums and television networks over the years, so you can rest assured knowing your tapes are in professional hands.
Family Tree
2501 Coit Road, Plano | (972) 769-4250
While you're at it, consider working on a family tree to share with loved ones and educate yourself on the roots of your personal history. If you get lost down a family history rabbit hole, check out the Genealogy Center at Plano Public Library to view their document collections and take a class on interesting topics, such as how to scout for military records.
23. Enrich Your Green Thumb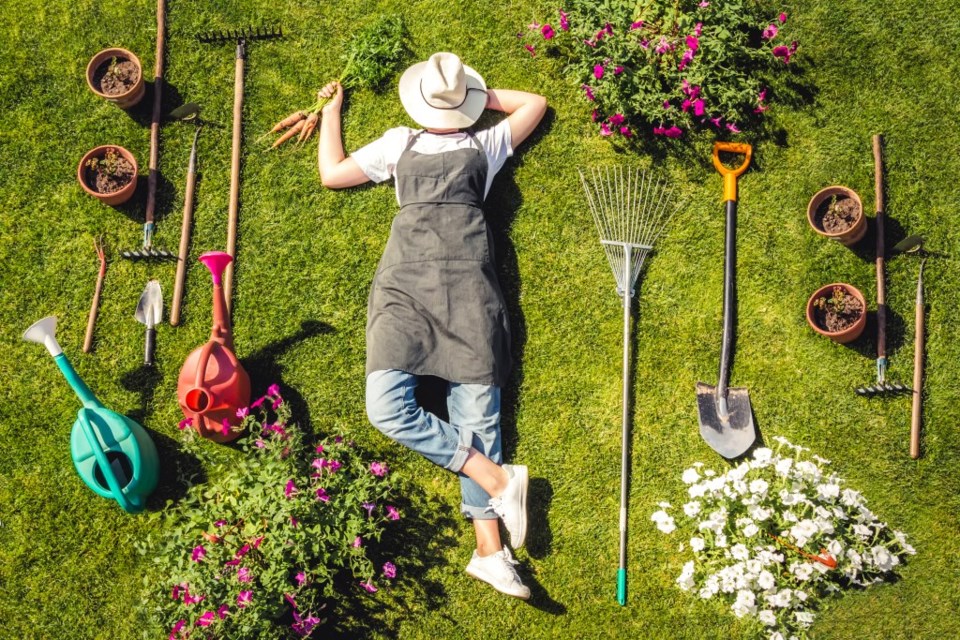 Shades of Green
7401 Coit Road, Frisco | (972) 335-9095
In a state where basements are unheard of due to soil quality, you know there's always room for a lesson in landscaping. Shades of Green, a family-owned and operated nursery, garden center, and landscaping company, has been in Collin County for over 40 years and has the answers to kickstarting the path to a green thumb. They note that North Texas deals with black clay alkaline soil that has issues when it comes to draining and state that going native with your choices will save you time and heartache. Here are a few suggestions they offered.
"For color, it's hard to beat Black-eyed Susan or Autumn Sage," said Shades of Green. "For a taller blue option, 'Henry Duelberg' Mealycup Sage is beautiful. A great low-growing white bloomer is Blackfoot Daisy. All can take the heat of a North Texas summer, are happy in our soil and attract pollinators!"
For indoor plants, they recommend Golden Pothos, which grow in both bright, indirect light and fluorescent light, making them a great option for work. Anyone who has pets might want to keep these plants off the ground, though — they are toxic to us and our furry friends if ingested. As long as you can keep your longing for eating greens at bay, they'll grow indefinitely.
Fannin Tree Farm
15700 TX-121, Frisco | (972) 747-9233
Enhance your curb appeal by picking out a new tree for your lawn. Fannin Tree Farm can even help with marking where your utilities run and plant your new friend for you. They'll give you the rundown on how to care for your tree and ensure it lives its best life on your soil.
8300 McKinney Road, Frisco
It takes a village to raise a … plant? Rent out a box at this community garden and grow your favorite vegetables, fruits, herbs or flowers! Each garden box is 40 square feet, and you'll love seeing what your fellow residents plant. Contact the Frisco Family Services Market to reap the rewards of your harvest by donating any surplus produce to families in need.