Ring in 2017 the right way at one of the many parties in and around Collin County. If it's dinner, dancing or live entertainment you're after, here are just a few of the best ways to say good-bye to a long year and start the next one off right. (White truffles at Princi Italia, anyone?)
Princi Italia
A four course dinner, dancing and live entertainment. The menu includes Tortellini Fonduta with black truffle butter, shaved alba white truffles and parmigiano reggiano; Brussels Sprouts Salad with crispy prosciutto, pecorino cheese and balsamic glaze; Bone-in Beef Short Rib with truffle whipped potatoes, chanterelles and citrus gremolata; Chocolate Molten Lava Cake with raspberry sauce and hazelnut gelato; and Tiramisu.
When: December 31 | 11 am – 8:30 pm
New Year's Menu | 8:30 pm until midnight
Where: Princi Italia | 3300 Dallas Parkway, Ste. 120, Plano, Texas 75093
Price: $50 for four courses
More: princiitalia.com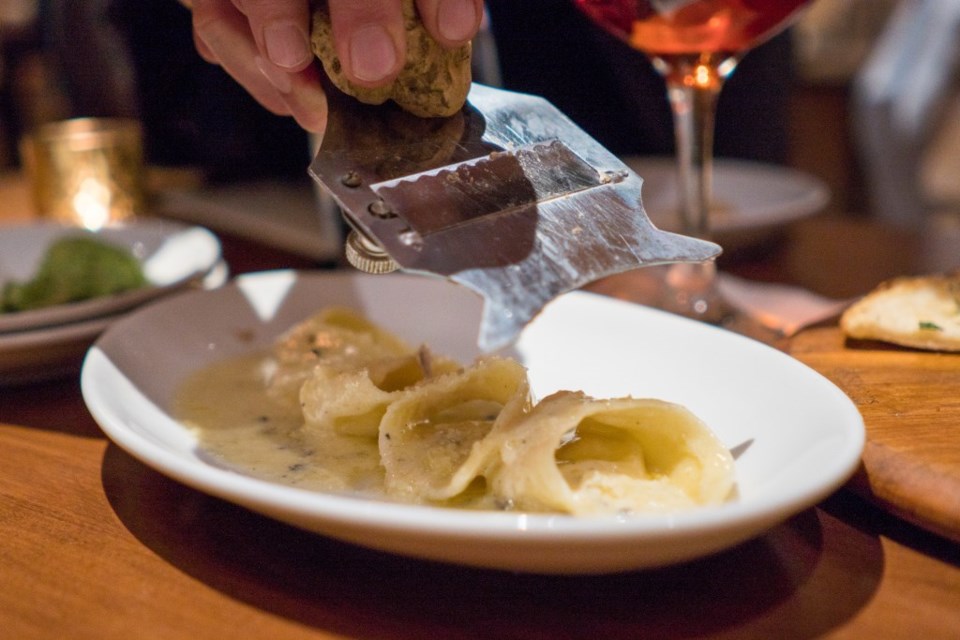 Jasper's
At one of the country's best restaurants, have an evening to remember, complete with an amazing four course feast. Jasper's Plano and Jasper's Richardson are both celebrating in style with slightly different menus. Jasper's Plano's includes Braised Niman Ranch Pork Belly, Applewood Smoked Bacon-Sweet Corn Bisque, Sesame Crusted Tuna, Grilled Black Angus Filet "Oscar" and desserts such as Strawberry Tartlet, Brown Sugar Bundt Cake with candied bacon and salted caramel and Chocolate Mousse Cake. Or, visit the new Richardson location for Grilled Chicken-Cream Masa Soup, Sweet Corn and Lobster Ravioli, Coriander Dusted Scallops, Braised Veal Shank, Tuxedo Chocolate Mousse and Sopapilla Cheesecake.
When: December 31
Where:
Jasper's Plano: 7161 Bishop Rd., Plano, Texas 75024
Jasper's Richardson: 1251 State St., Richardson, Texas 75082
Reserve: Reservations are required.
Jasper's Plano: 469.229.9111
Jasper's Richardson: 214.716.2610
More:
Stonedeck Pizza Pub
For those in search of an "anything goes" New Year's Eve celebration, Stonedeck Pizza Pub in Deep Ellum is the answer. There will be karaoke and a series of hour-long specials and a midnight toast starring Stonedeck's Raspberry Kisses shot. Then, after midnight, recover with a complimentary Twisty Bread.
Hourly specials include:
10 – 11 p.m: Hot Toddy warm-up
11p.m. – midnight: $1 Pinwheels
Midnight – 1 a.m: Toast 2017 with Raspberry Kisses shot
1 – 2 a.m: complimentary Twisty Bread
When: December 31 | 6 p.m. – 2 a.m.
Where: Stonedeck Pizza Pub | 2613 Elm St., Dallas, Texas 75226
Crú Food and Wine Bar
Enjoy a stunning three course meal on New Year's Eve at Crú and stick around for a complimentary champagne at midnight! The menu has Lobster Bisque with American Black Caviar Crostini, Ahi Tuna Tartar, Roasted Rack of Lamb, Eggnog Crème Brûlée, Crispy Caramel Tuile and much, much more.
When: December 31
Early Seating (5:30 – 8 p.m.)
Gala Seating (8:30 – 10 p.m.)
Where: Crú Food and Wine Bar
West Village | 3699 McKinney Ave., #107, Dallas Texas 75204 | 214.526.9463
Shops at Legacy | 7201 Bishop Rd., #E2, Plano, Texas 75024 | 972.312.9463
Watters Creek | 842 Market St., Allen, Texas 75013 | 972.908.2532
Price:
Early Seating $50 for 3 Course Prix Fixe
Gala Seating $65 for 3 Course Prix Fixe
More: cruawinebar.com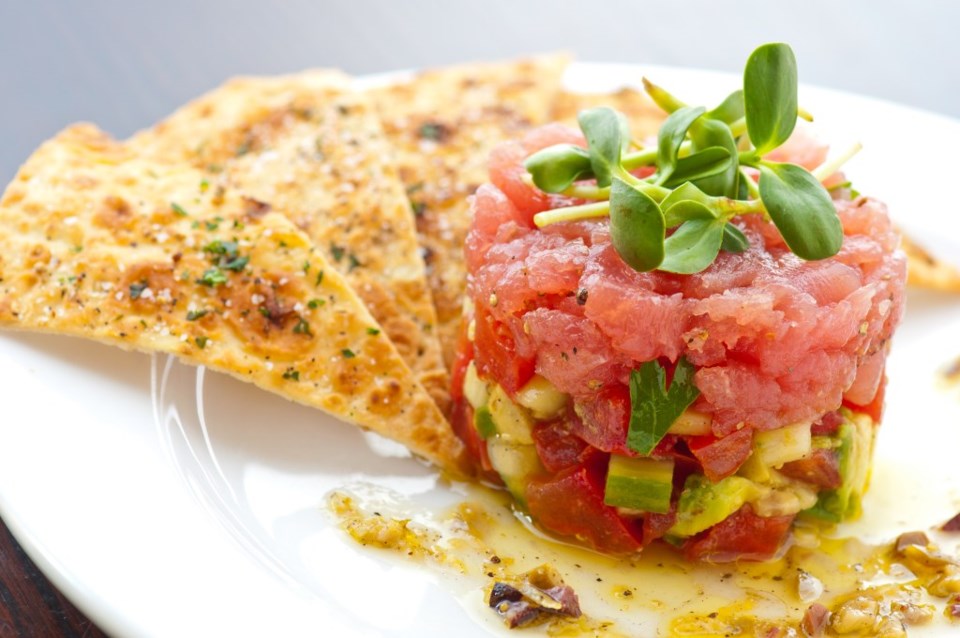 The Londoner
Addison's The Londoner boasts no cover charge and a performance from The Stoneleighs, DFW's premier Rolling Stones tribute band. There will be awesome drink specials all night long, with a champagne toast at 6 and midnight.
When: December 31 | 6 p.m. – 2 a.m.
Where: 14930 Midway Rd, Addison, Texas 75001
More: londoneraddison.com
Mio by Amore
Be welcomed into one of our favorite Italian Kitchens with a glass of prosecco aperitif on the house with purchase of a New Year's Eve entree. The New Year's menu has everything from Charcuterie to Pollo di Campagna to Mio's Surf and Turf. Don't forget the house-made desserts.
Where: 6505 W Park Blvd., #320, Plano, Texas 75093
More: 972.781,0310 | miobyamorevinotecaitaliankitchen.com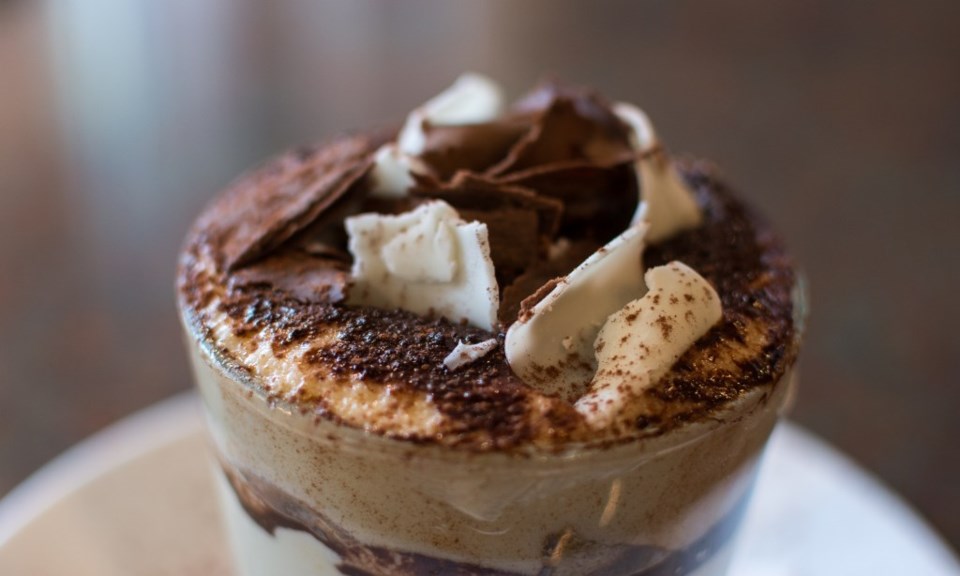 @nerdvana.food+spirits
Newly opened @nerdvana in Frisco Square invites guests 21+ to try the regular menu and its "8-bit menu" as well, plus half-priced bubbles by the glass and an array of throwback and modern video games on 15 consoles. Reservations are highly encouraged.
When: December 31 | 8 p.m. – 2 a.m.
Where: 5757 Main St., #112, Frisco, Texas 75034
More: 214-618-9732 | nerdvanafrisco.com
PINSTACK
PINSTACK has two awesome options! There are two New Year's packages–one for families and one late night–which both include unlimited rock climbing, laser tag, bumper cars, high ropes challenge course, laser maze and bowling (based on availability), in addition to catered cuisine and non-prize video games. Cash bar will be available for an additional cost.
Family party
When: 4:30p – 8:30p
Price: $49.99 Adult | $39.99 Child (under 12)
One game of bowling and shoe rental, 20 redemption points, unlimited buffet and a complimentary glass of champagne for adults.
Late night party (must be 21 and up)
When: 9:30pm – 1:30am: 21 & over
Price: $59.99 per person
One game of bowling and shoe rental, 20 redemption points, high-end cuisine, a complimentary glass of champagne and a cash bar
Where: 6205 Dallas Pkwy, Plano, Texas 75024
More: pinstackbowl.com
Julia Pearl Southern Cuisine
A stylish New Year's party, a four-course dinner, party favors and a champagne toast … New Year's at Julia Pearl will be classy, a little fancy and also will feature the renowned group Fingerprints.
When: December 31
Where: 2301 N Central Expy., #195, Plano, Texas 75075
More: juliapearlsoutherncuisine.com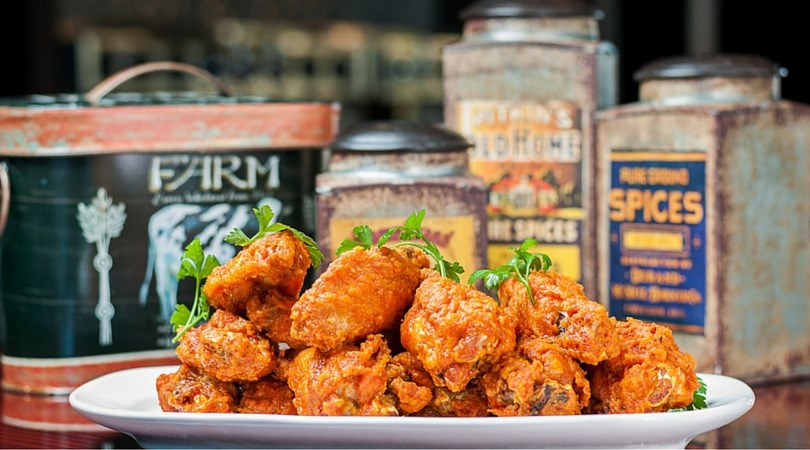 Filmore's Pub
Filmore's Pub will celebrate the end of the year with drink specials all day. There will be party favors, champagne and The Jack Kerowax band performing.
When: December 31
Where: 1004 E 15th St., Plano, 75074, Texas, United States
More: thefillmorepub.com
II Brothers Grill
One of the best local bars in the Plano/Frisco area will be jamming out with live music featuring Texas Flood, $4 Fireball all night and a free champagne toast at midnight.
When: December 31 | 10 p.m. – 2 a.m.
Where: 8308 Preston Rd, Ste 198, Plano, Texas 75024
More: iibrothers.com