Road trips to Austin, Houston, or San Antonio are fun, sure, but let's adventure along the roads less traveled by detouring past the big cities and visiting smaller historic towns. We've even supplied some attractions to stop at along the way. We've already been to Mineral Wells, Lake Conroe and Grandbury. Next stop: Jefferson.
Jefferson - 2 Hours & 45 Minutes
This historic town is home to only 1,900 residents — that we know of... If you're into eerie legends and ghosts, this may be the destination for you. You might be convinced that the true population is higher after you detect all of the spirits along the ghost tour.
Fun Fact: Jefferson is one of the oldest towns in Texas and once had a booming economy. It was the first city in the state to utilize natural gas for artificial lighting and raked in $8 million back in the 1870s via trade. (Imagine that number adjusted for inflation today!)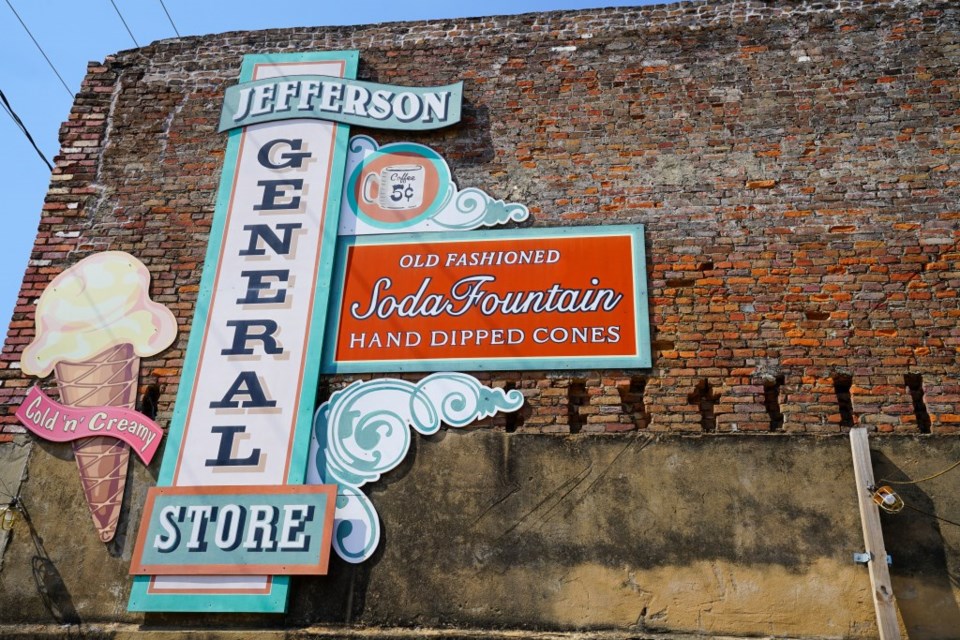 Jefferson General Store
This shop is the true definition of your classic general store, as it has retained its vintage style and dates back to the 1870s. Shop for nostalgic candies like Abba-Zaba, the OG Cracker Jacks (with a prize inside) and Goo Goo Clusters. You can even pop a nickel in the jukebox and play a game of checkers.
113 E. Austin St., Jefferson
(903) 665-8481
Old Mill Antiques
Searching for a set of 1930s classroom desks, leather trunks, dishware, vintage chairs and more? This antique shop has over 20,000 square feet of space, packed to the brim with decor and furniture pieces that emanate the phrase, "They don't make 'em like they used to."
210 E. Austin St., Jefferson
(903) 665-8601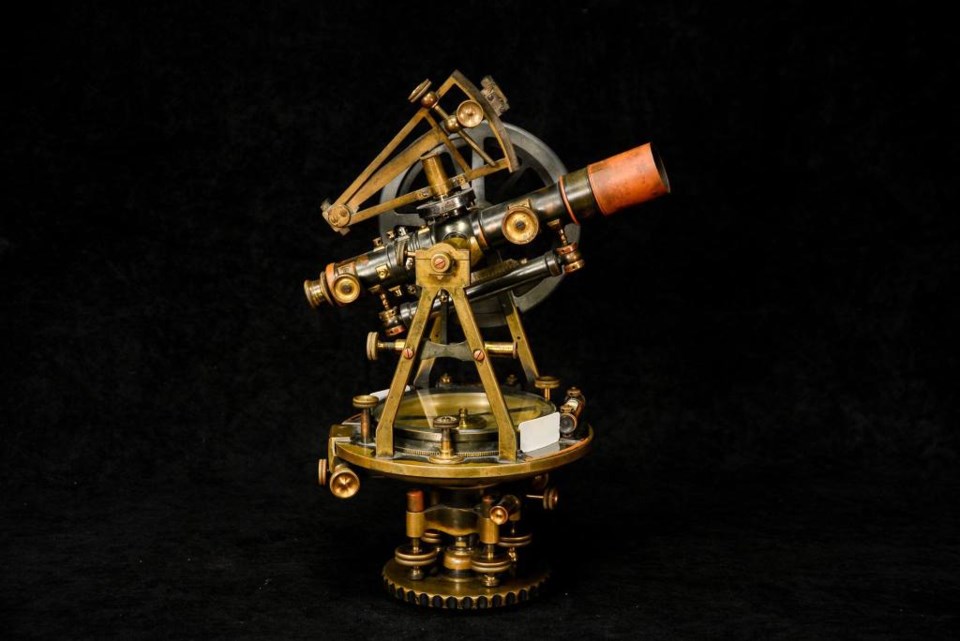 Museum of Measurement and Time
You've never seen a museum like this before — dedicated to clocks, mathematical devices, surveying equipment and more. This family-run museum has around 550 American clocks with intricate woodwork and hand-painted detailing. One more interesting item? Their collection of over 1,500 sets of salt and pepper shakers.
301 N. Polk. St., Jefferson
(903) 665-6668
Jefferson Ghost Walk
It's only logical that one of the oldest Texan towns is also filled with chilling tales. It was even listed as the most haunted town in Texas by various network television shows. This tour group promises that you will walk through haunted alleyways with only a glowing lantern to guide you. Hear tales of murder and ghostly encounters and try your hand at capturing a spirit on camera.
www.jeffersonghostwalk.com
(903) 601-3375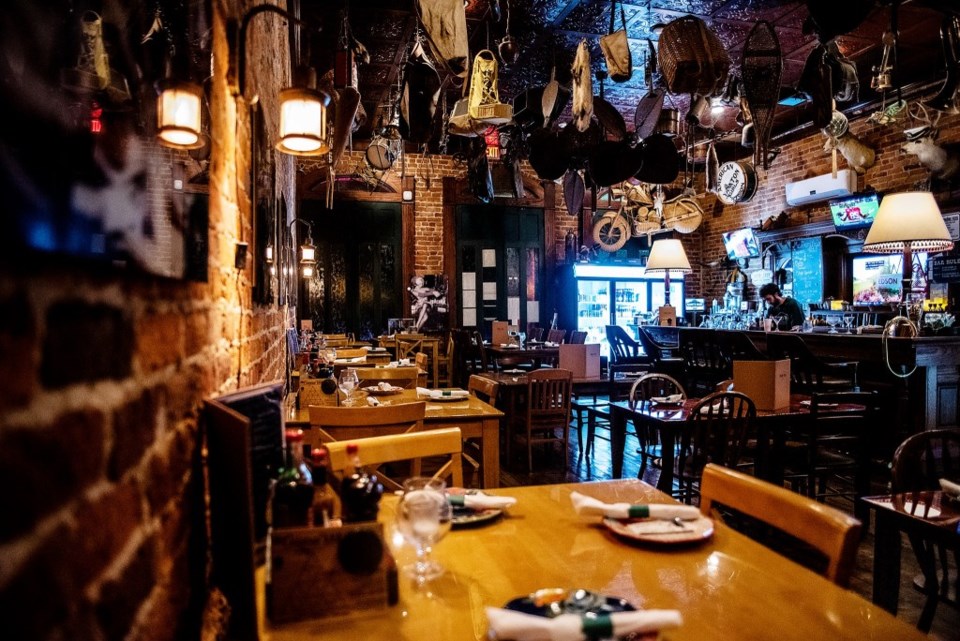 McGarity's Restaurant and Saloon
Come for the food, stay for the ornamental mounted bison, deer and moose heads and the nautical gear hanging from the ceiling. The menu features a prosecco sorbet, filet mignon, bangers and mash, gumbo and a "farmhouse French dip." The exposed brick walls truly make this spot feel like you've stepped back in time to a traditional saloon.
208 W. Dallas St., Jefferson
(903) 601-4407
Haywood House Restaurant and Cocktail Bar
Previously utilized as a hotel, a museum and even a private residence, this restaurant and bar has retained a grand yet homey feel. It operates as a restaurant and bar downstairs and a cigar bar and lounge upstairs. They serve a wide variety of alcoholic beverages and everything from fried pub apps to Spanish tapas and classic southern dishes.
202 S. Market St., Jefferson
(903) 601-4070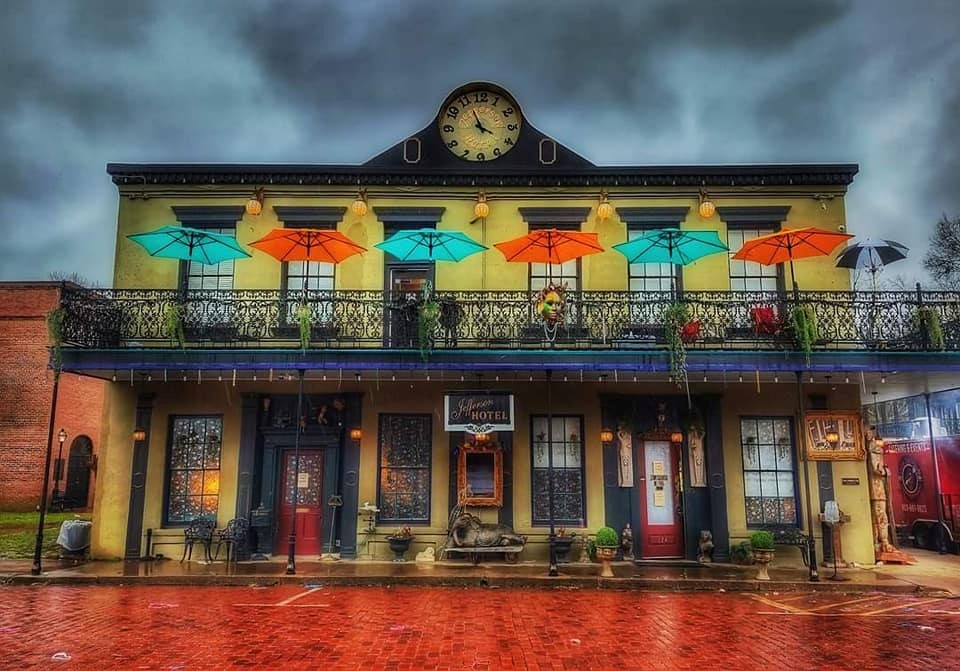 Historic Jefferson Hotel
Over 170 years of hosting guests (both living and departed) have kept this Victorian-era mansion alive. However, this isn't your typical hotel. It's best known for its themed rooms, and some of those are outright eerie. One room is filled with dozens of mirrors and lines up three queen-size beds parallel to one another — almost like a corridor of unending slumber. Another is filled with antique dolls, and the most curious one is a speakeasy-inspired room that can only be accessed through a trapdoor. (There's even a mannequin that guards your bed.) Just check out the site to view them all!
www.historicjefferson.com/
(901) 468-3551
For those of us who don't want to up the guest count in our rooms with a freeloading ghost. If you're interested in a more serene experience, this bed and breakfast built in the 1920s offers that classic historic charm with rooms that'll make you feel like you're staying at your adorable grandma's house. They've got the traditional private rooms with en suites inside the main house plus cottages across the street. Daily gourmet breakfast is included in every stay!
401 N. Polk St., Jefferson
(903) 665-9511
Nutty's Camp Jefferson
As the name suggests, this option feels a bit like a fever dream, but hear us out because it's a fun one. You'll be sleeping above a peanut butter shop and enjoying an indoor camping experience. Each of the three "bedrooms" is actually a bell tent, and they are all lined up next to one another. You'll have the amenities of glamping, such as your own bathroom, a television and a dining table. Plus you'll be within walking distance of all of downtown Jefferson's shops! It's a very well-reviewed experience, with previous guests stating that it's fun for everyone from age two to 62!
www.airbnb.com/rooms/50612044
Villas on Vale
If simple and elegant is more your speed, book this rental now! This stunning brick townhome is complete with two levels of porches, plantation shutters and views of both greenery and the shopping district. It seems as though the motto in Jefferson is "restore not renovate," and we love the classic touches here.
On the Way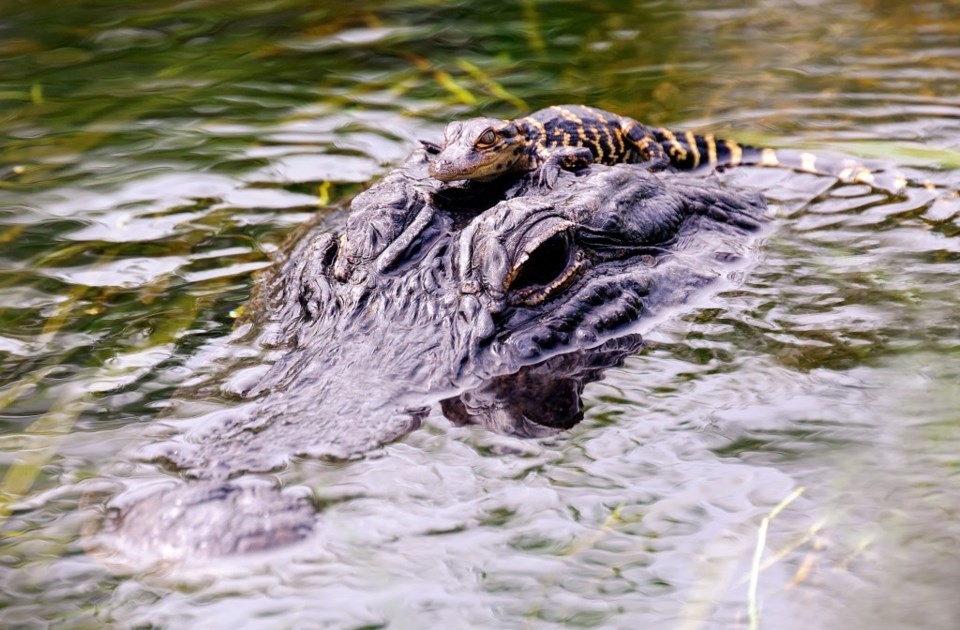 East Texas Zoo and Gator Park
Alligators: a true staple of every Southern road trip experience. This zoo has dozens of alligators, from new hatchlings to 14-foot-long adults. You can also enjoy petting some farm animals and hanging out in their baby room, which allows you to hold the furry friends. Additionally, the property has primates, tortoises and exotic cats, so there's something for everyone.
9515 FM 1255, Grand Saline
(903) 962-5630