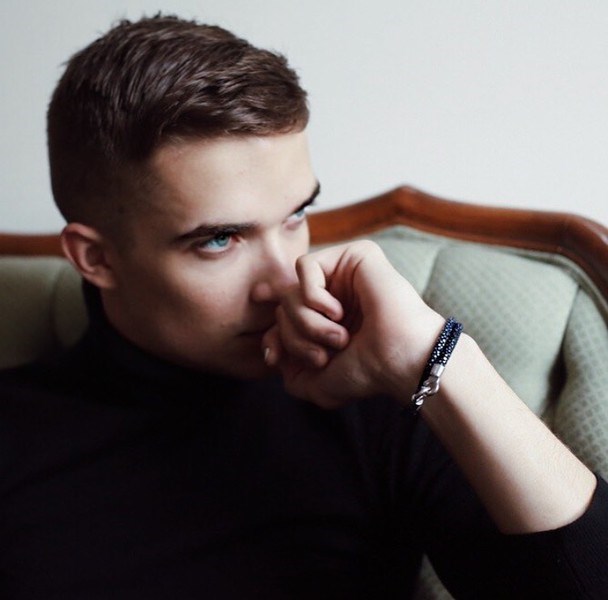 Joshua Noskin didn't finish college. Instead, he founded a luxury jewelry line for men.
Asleep in his dorm room at Virginia Tech, Joshua Noskin, a 22-year-old Industrial Design major, had a dream that would change his life. "I dreamed that I created a luxury brand whose main objective was to give back," he says. When Joshua woke up, he scrambled to write down everything he could remember. By daybreak he had a plan."I packed my car up, and I left. I drove to Frisco, where my family lives, and spent the next two years developing the product."
His parents were, understandably, less than thrilled that he left college a year before graduating.
"It's not the traditional way to do things," Joshua says. "It was one of the most difficult times of my life. I had a lot of frustration. It was difficult not being able to financially support myself, especially with everyone telling me I wasn't doing it the right way…"
Everyone except his grandfather. An entrepreneur himself, Joshua's grandfather had saved up to send him to college, so when he came back without a diploma Joshua asked his permission to use the rest of the money to launch his brand.
Read More: Plano Girl and Fashion Model Drea Grady gets real
"He said, 'You do what you gotta do, baby. You use it. You use every dollar you have left." So, Joshua did. When Brace Humanity launched in June 2016, he showed the finished product to his grandfather who simply said, "You did it Joshy. I knew you'd do it."
The final result is a chic collection of understated bracelets. They're conservative, not flashy. They make a statement without being flamboyant. "I felt like there was a void in the men's accessories department. I saw a need for something cool with a classic design. Something for the urban man," he says.
The bracelets are produced in New York, using stingray leather for the bands. "It felt hypocritical to use anything other than fish," he says. "Stingrays are a common part of the diet in Southeast Asia, so the bi-product, the skin, is shipped to New York where it is treated and tanned."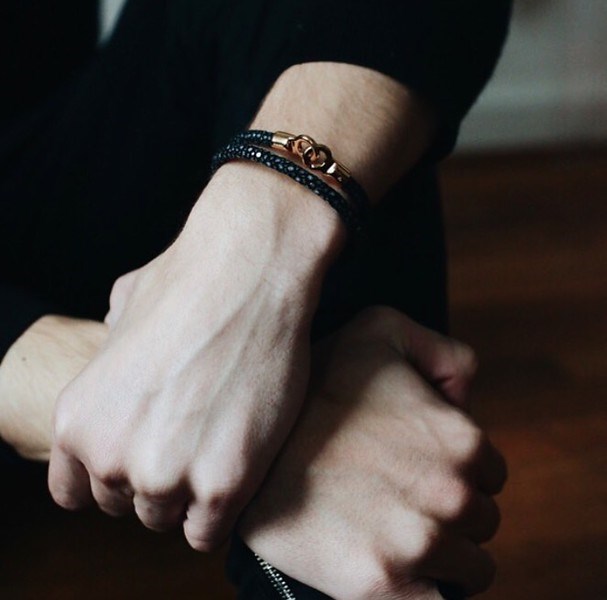 Today, Brace Humanity has a showroom in New York, can be found at 35 Neiman Marcus stores and is doing exactly what Josh had dreamed—giving back. Brace Humanity donates 10 percent of all purchases to nonprofits, currently dividing donations between the Make-A-Wish Foundation and Best Buddies, which pairs autistic children with a mentor who provides them with support and friendship.
Read more: Shipping containers make affordable housing in McKinney
"The brand is doing incredible," he tells me. In fact, it's doing well enough that he no longer lives with his parents and has relocated to uptown Dallas. But he's not done, "I'm working on incorporating gold, silver, diamonds…I want to have a complete fine jewelry line.
"I'd like to do card holders, wallets with diamonds set into them but keeping it subtle. Extravagant, yet still simple and elegant," he adds.
At just 26-years-old, Joshua Noskin's dream has come true. Yet, he yearns to do more, to give more. "There are so many different charities I'd like to contribute to. The more I grow, the more I can give.