Every day there's a new beauty trend that promises a more youthful look. But skin treatments can be scary, or impossible for those with sensitive skin. Plastic surgery will cost you an arm and a leg. (Don't get me started on botched procedures.) And who has time for weeks of recovery? If you haven't heard of microblading, listen up. And if you have, we got tips from an expert who can tell you what proper microblading should look like.

What is microblading?
It's 2018, and it's all about eyebrows. I'm talking Brooke Shields, Cara Delevingne, beautiful, thick eyebrows. Somedays, I would spend nearly 10 minutes making my eyebrows look full with pencils and powder.
But they would end up looking drawn on no matter what, or, what's worse, is they would look way too dark. Then Casey of Suite Lovely came to save me from this insanity.
So let's get this one word out of the way: Tattoo. Microblading is not like a regular "brow tattoo," according to Casey, because the procedure and tools are very different.
"A regular brow tattoo creates a solid eyebrow shape," Casey says. "The procedure itself differs from microblading. Regular brow tattoo uses a handpick tattoo machine which implants pigment into the skin deeper than microblading. The result often is unnatural looking."
Microblading creates thin hair strokes to mimic eyebrow hair. Microblading uses a "pen" that has thin row of needles to create the strokes onto the skin which are not as deep as the regular brow tattoo, thus result in a natural look rather than a thick marker-like line.
"There are some artists that use the tattoo machine for microblading," Casey says, "but traditionally, it is the non-machine way.
"A single application lasts around 12-18 months. The durability of this method depends on the quality of pigment and depth the blade enter the skin. When using an extremely fine thin blade, the hair produced will look crisp. The ink will not smudge under the skin making full and beautiful brows."
How does it work?
I went to meet Casey of Suite Lovely for my first of two appointments at the Salons of Dallas. I came with no make-up on and had washed my hair the night before (you can't get your brows wet for three days after the session so wash your hair the night or morning before your appointment).
She applies a light numbing cream to my brows for about thirty minutes, which makes for some very silly selfies. After that, she wipes it away and we're ready to start shaping the brows.
Casey expertly measures what the shape of your brows should be according to your eye shape and size. Once she makes the outline and I approve it, she waxes off some stray hairs. Now to the real work.
Because of the numbing cream, the first several strokes feel more like a little sting. I've had worse papercuts, to be honest. She did warn me about the noise because it makes a weird scraping sound.
After making her first round of strokes with the microblade, Casey then generously applies a special pigment. This stings a little too, but it's nothing I can't handle. After wiping it away we're ready for round two of the strokes.
This round stung significantly more, but she is very quick and before I know it we're applying more ink. Finally, she does a third round of strokes and ink, perfecting the shape.
Read more: Find the cleanest beauty solutions at Credo, Legacy West
What to expect
Looking in the mirror I was in shock and in love. Casey had evened out my eyebrows (which I didn't even know was possible) and created the perfect shape. There was redness around the strokes, which are very thick and dark at first. But I could already see a significant improvement—I had the eyebrows I always dreamed of having!
Casey warned me that I might freak out at how dark they are at first, but because the pigment isn't deep like a normal tattoo there's a natural fading period. I, personally, loved how it looked fresh but for some clients it can be intimidating. So know that it will fade!
She gave me ointment to put on my brows at night to help with healing, but afterwards there wasn't much I had to do other than stay dry for three days.
My brows were itchy for about two days once my skin began healing. But after that, there was no scabbing. Instead, my skin came off in little flakes that resembled dandruff.
Over the next several weeks, my eyebrows faded into a pretty dark blonde. Even my mom was astounded at how natural it looked. Waking up in the morning, I already felt like half my makeup was already done. It really boosted my confidence.
About a month later I went back for my second session, which followed the same routine as the first time.
"Pigment can last up to two years, however it will lighten with time," Casey says. "I suggest clients to get an annual touch up to maintain color/hair strokes. Some clients get touched up as soon as six months after. Some I don't see them again until 18 months after. This varies because everyone's skin, and how it holds pigment, is different."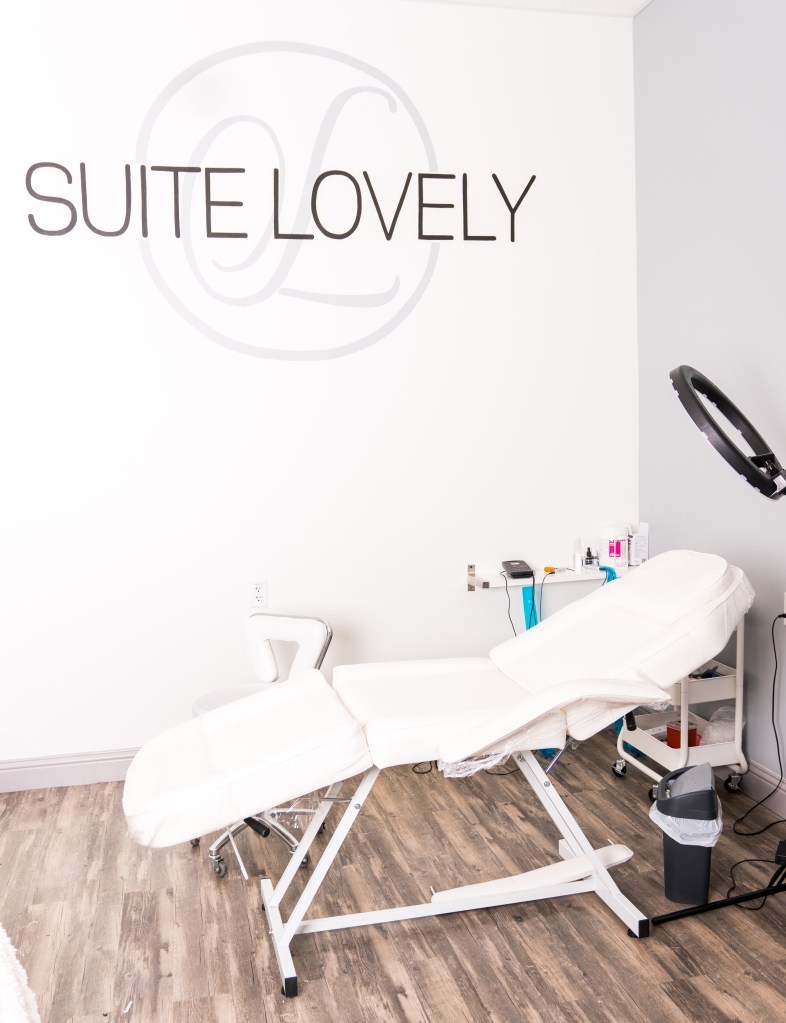 Advice and What to Avoid
From the get go, Casey makes sure clients understand that this process takes patience, from the initial session to healing and getting touch-ups.
"[The whole process] can take up to eight weeks," she says. "Some skin retains pigment less than others, so a third round may be necessary. That can take an additional four to eight weeks. Some people expected instant result, but it doesn't work that way. Clients need to have a real expectation; even a good [microblading] artist can do wonders, but they can't make you look like Beyonce."
Casey has several clients come in with botched microblading or tattooing all the time. Some clients she can help over time, but for some, there's nothing she can do for them.
"Do your research before booking this procedure!" Casey stresses. "Make sure the pictures of brow microblading from that artist is authentic. These days there are so many filter features where photos can be manipulated. Make sure the artist has photos/videos of not only the before and right after the procedure, but how they look after healing.
"During consultation, whether by phone or in person, ask the artist about color and how does he/she go about picking the color for your individual set of brows. For example, if you are blonde and the color pigment has any black mixture in it is a NO! This sounds dramatic, but I had clients came in with black microbladed brows when she is a blonde."
You can check out Casey's work on her Instagram page and see videos of real clients.
Read more: Life lessons from Lulu Amin, founder of the DFW Beauty Guide
About Casey of Suite Lovely
Casey started microblading in 2015 after leaving a comfortable corporate job. She took a multiple day course to be certified that consisted of training in brow shaping, color theory, sanitation/safety and more.
"I've been sketching and painting since I was nine, and when asked what I wanted to become when I grew up, my answer was…an artist. But due to expectations from my family, I was steered into Business Management and IT.
"After getting a side job at Sephora and getting to see how enhancing someone's face made a world difference for them—I knew right then that beauty is my passion. What's a better feeling than helping someone feel more confident about themselves? When they look good, they FEEL good. It was risky leaving my corporate job to dive into beauty, but it is the best decision I've made in my career life."