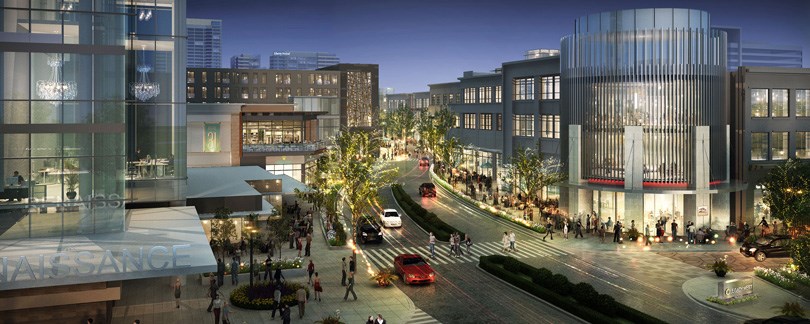 "Over the next few years, conservatively, we're going to see somewhere between 18,000 to 20,000 jobs come to our region, …so, it's not surprising that the Legacy West area has been renamed "'The Center of the Universe,'" said Plano Mayor Harry LaRosiliere at the Plano First Quarterly Luncheon. "On one corner, you're going to have Toyota, Frito Lay, JCPenney and FedEx. Buy a car, get a snack, purchase a gift and ship it out to your family members…"
The audience laughed.
On Thursday, June 23, around 330 business leaders filled the Marriott Dallas/Plano at Legacy Town Center for the Plano First Quarterly Luncheon, a sold-out event presented by the Plano Chamber of Commerce and sponsored by Texas Health Presbyterian Hospital Plano. The afternoon's topic: "Legacy West Means Business," with guest Fehmi Karahan, President & CEO of The Karahan Companies.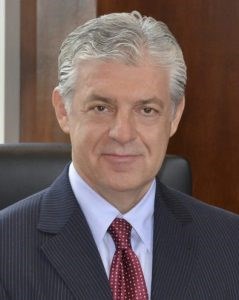 Fehmi Karahan has been President of The Karahan Companies for 24 years and deeply involved in real estate for about 30 years. His interest in the Legacy area sparked when a friend approached him to tap into real estate opportunities at EDS business park. In 1999, Legacy Town Center was born. The first building that was erected right across Bishop Lake was a residential component in January 2000, and the first retail store was Starbucks in 2002.
An estimated 8,000 people call Legacy Town Center home.
"When we started the Legacy Town Center concept, Frisco was building Stonebriar Mall and Willow Bend was under consideration. People thought I was crazy to try and do this here (but I've been called other things.)"
The audience laughed.
"But truly, a lot of people thought this couldn't happen."
Plano Mayor Harry LaRosiliere jumped in, "But it is and it's moving along so well, we've moved into Phase II."
It hasn't been an easy road, the last 15 years…. Not everything "turns to gold" as the mayor put it. He prompted Mr. Karahan: "Talk to us about the most expensive cemetery."
"Like anything else, you go through cycles. With the Sept. 11 tragedy, everything shut down and that was very stressful. Can we continue to build? Can we get tenants? It hasn't been without struggles. But we firmly believed in the vision and had the staying power."
However, there have been a few examples of loss. He continued, "We built the most beautiful bookstore—Legacy Book store—it was like museum quality, but that didn't work. All of a sudden, we had about 30 percent of our retail area vacant. But we were fortunate in that we are in Plano and have all the corporations that surround us, our restaurant business is very strong, and Capital Grille and Seasons 52 jumped on the opportunity."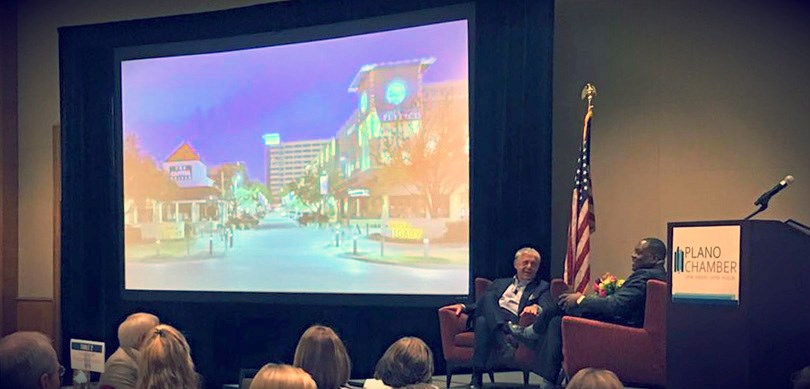 Other challenges that Fehmi touched on: Legacy Drive, because it acts as a divider, and the historical cemetery. But he and the mayor agreed Fehmi's managed to create a sense of connectivity, particularly with the work of sculpture Robert Summers; his bronze longhorns and cowboys reflect Texas history.
"You held on to a bit of the past as we look toward the future," said LaRosiliere.
"Absolutely. I love kids climbing on those longhorns and families taking pictures."
Mayor LaRosiliere: "You have a lot of competition north of Hwy. 121. By the way, I've got a new campaign slogan. I'm going to build a wall at 121 and make Frisco pay for it."
The audience laughed.
"Just kidding!"
The mayor continued, "…The competition is real. Tell us how you put together the "Dream Team"… securing being the developer of choice …and what we can expect to come to the 'Center of the Universe.'"
Fehmi retorted, "You know, I'm a really good builder; I can build great walls."
The audience laughed.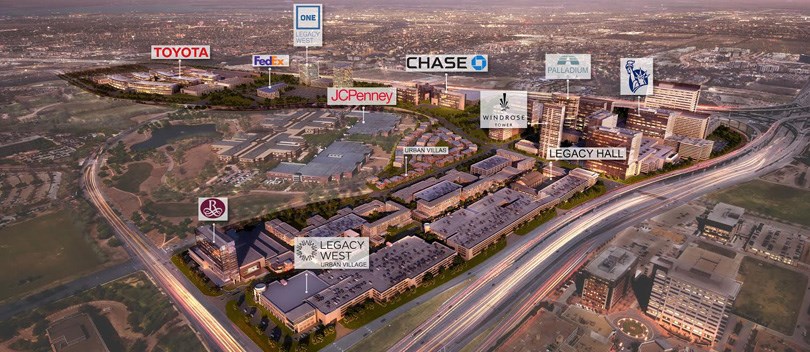 Fehmi explained that his strategy for securing the land previously owned by JCPenney began with building relationships with JCPenney executives and KDC. He said it took two years—"it wasn't easy"—because of changes within the JCPenney organization. Also, he explained that what made them the winner in the end was that his vision for Legacy West would offer the eat, play, live lifestyle that the young workforce desires. Finally, (in so many words), he said that The Shops at Legacy has proven to be successful. "I could say, look what I've done across the street. That speaks for itself."
Get excited about what's to come at Legacy West! In addition to a number of great restaurants, there will be a food hall, called Legacy Hall, that will be three stories with the first floor offering 20 different eateries and a beautiful garden in the back for live entertainment. As far as retail, there will be a Tesla store where you can take reservations (not purchase cars), and it was revealed that Dean & Deluca, a gourmet food grocery store, is slated to come.
"It's going to be a showcase place," said Fehmi. He concluded, "I'm very fortunate to be here and I couldn't do it without the great support and leadership of the City of Plano. We look forward to completing this development. Our grand opening date for the first phase is March 2. You're all welcome!"
For more information on Legacy West, visit legacywest.com.