You don't appreciate it when you are young, but one of the best things about school is being surrounded by information and opportunity. As adults, we miss learning opportunities because we don't know where to go or who to ask.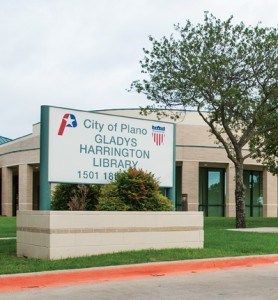 Well, now you know – Plano Public Library System is where you go and who you ask! We live for questions and love people who want to learn something new. If we don't have an answer or a program that can teach you, we will try to connect you with someone who does.
The library is especially geared for adults interested in, or challenged by, technology. In October you can take a 3D printing or EV3 robotics class, learn Illustrator, Photoshop, and Podcasting in the Digital Creation Space, get one-on-one help at Tech Buddies, master eBooks at Digital Drop-In, and learn everything from basic Word to advanced Excel at one of the two dozen technology training classes offered — all free at the library!
This month you can also learn about sink maintenance and repair, discover the benefits of our local farmer's market, and explore solutions to stress related health problems. If your current job is stressing you out, learn from a corporate trainer how to write the perfect resume, and some interview tips and techniques that will get you that new job. And if living with a teenager is contributing to your stress, mark your calendar for the four-part Strong Teen series; local experts share information that will help parents strengthen communication and connect better with their teens.
Inspire yourself at programs like Cool Crafts for Grown-Ups, Creative Writing, Color Me Calm, and Novel Knitting; or meet new friends at one of five different book clubs. Whatever you choose, the library is your place for lifelong learning!