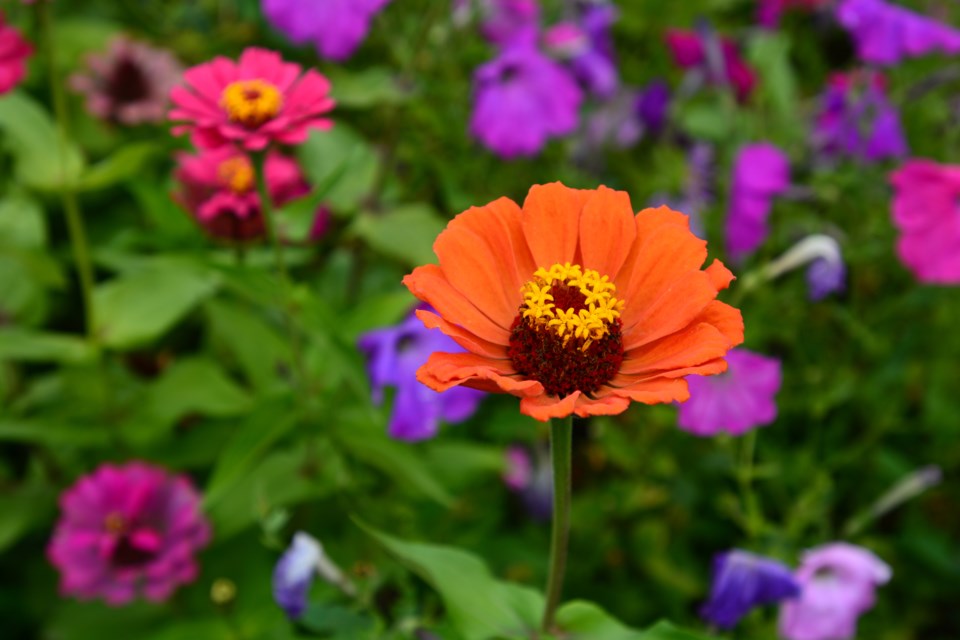 "To plant a garden is to believe in tomorrow." — Audrey Hepburn
The Garden Show, presented by The Collin County Master Gardeners Association (CCMGA), is an annual exhibition of horticulture held at beautiful Myers Park and Event Center in McKinney, Texas. There is no better place to be inspired and learn more about North Texas gardening and Earth-Kind® gardening principles from some of the state's top horticulture experts. The Garden Show will take place on March 19 & 20. The event is indoors, so come rain or shine!
The fun-filled, two day event features vetted vendors offering garden wares ranging from the whimsical to the practical, and engaging educational programs for adults and children. Collin County Master Gardeners will be on hand to answer questions and offer ideas for successful gardening experiences. Demonstrations will run throughout the show on a variety of gardening topics that include vegetable gardening, herbs, container gardening, rainwater harvesting, and more.
The Garden Show is pleased to feature two outstanding keynote speakers for the 6th annual event. Saturday will feature author Chris Wiesinger, The Southern Bulb Hunter. Noted horticulturalist and publisher Neil Sperry will close the show on Sunday presenting A Year Filled with Color: Getting the Most from your Annuals and Perennials. Additionally, you won't want to miss entertaining and informative presentations offered throughout the weekend by the Collin County Hobby Beekeepers; Steve Huddleston, senior horticulturalist at the Fort Worth Botanical Gardens; viticulturist Justin Scheiner; rose expert Claude Graves; and Collin County Master Gardeners.
The CCMGA research and demonstration gardens at Myers Park are acknowledged to be among the best in the world, and attendees will have an opportunity to tour them. The International Award Winning Earth-Kind® Perennial Research and Demonstration Gardens will be featured along with the Earth-Kind® Potager and Vegetable, Vineyard, and Crape Myrtle gardens…creative spaces filled with inspiration. It's a great place to learn about the best plants for our area and learn how to incorporate them into their own gardens.
Admittedly, gardening in North Texas doesn't come without its challenges. Our unpredictable weather and undesirable soil can cause even the most seasoned gardeners to throw up their hands in despair. Yet, Collin County's unique setting more than makes up for these challenges. Long summer days are well worth the short winter ones, and our climate creates nearly year-round gardening opportunities. Incorporating research-based gardening principals is the solution to overcoming these obstacles and enjoying successful gardening experiences.
The Texas A&M AgriLife Extension Service and Collin County Master Gardeners are working to determine which perennials and other types of plants will survive North Texas difficult soils and climate extremes without the use of fertilizer, pesticides, and excessive irrigation. Spring finds the demonstration beds coming alive with new growth and color, giving residents a first-hand look at what will grow well in North Texas.
All proceeds of the event will benefit the Assistance League of Greater Collin County. Visit ccmgatx.org/TheGardenShow, or call 972-548-4232 for up to date information.
Collin County Master Gardeners Association
The CCMGA is an educational service organization of volunteers who are trained in horticulture, landscaping, soil improvement, water conservation, and many other topics important to Collin County gardeners, residents, and businesses. The CCMGA volunteer program is administered by the Texas A&M AgriLife Extension Service, through the Horticulture Agent in Collin County and the Texas A&M University System.
THE GARDEN SHOW
When:
Saturday March 19, 9 a.m.-5 p.m.
Sunday, March 20, 11 a.m.-5 p.m.
Where: Myers Park and Event Center, 7117 County Road 166, McKinney, TX 75071
Cost: Entrance is a donation of $2 per person – cash only. Parking is free.