Enjoy some free "Bites & Beats" at the Boardwalk at Granite Park on October 12!
Granite Properties, a commercial real estate investment, development and management company, today announced an official celebration of The Boardwalk at Granite Park. The Boardwalk now offers six restaurants, including The Biscuit Bar, Union Bear Brewing, Chip's Old Fashioned Hamburger, Hookline, Edith's French Bistro and Pearl Cup Sip. A seventh restaurant, B. Frank & Relish, will open in the coming weeks.
"The Boardwalk has grown into a popular destination for people to enjoy a mix of creative new food concepts and some of Dallas' favorite eateries," said Will Hendrickson, Managing Director, Granite Properties.
To celebrate, The Boardwalk will host "Bites & Beats" on October 12, from 5pm–9pm with complimentary "bites" and beverages from each of the restaurants and "beats" by DSQ Electric. This event is followed by a Bites & Beats concert series where live music will entertain Boardwalk visitors on Wednesdays from 11am-1pm and Fridays from 6pm-9pm from October 17 to November 9, 2018.
The Boardwalk is part of Granite Park, a 90-acre, amenity-rich, mixed-use office campus developed by Granite Properties. With the motto "work, play, stay," it offers six Class – A office buildings featuring corporate living rooms, building cafes, tenant lounges, conference centers and fitness centers as well as a restaurant district with a 30,000 square foot boardwalk and a 299-room Hilton Hotel.
"With Granite Park, we've created an entirely new, walkable office neighborhood with amenities normally only available in the urban core," said Hendrickson. "To expand on this urban look and feel, we are enhancing the pedestrian features, creating exercise trails and adding a stage to The Boardwalk for entertainment purposes," he added.
Read more: 6 new restaurants to try in Collin County
Each of the following restaurants offer indoor and outdoor dining featuring distinctively designed interiors and patios.
Edith's French Bistro has just opened a 7,616 square foot interior space and a 2,782 square foot patio space offering hand-crafted French pastries, custom design cakes, high tea service, classic French dishes and all day breakfast.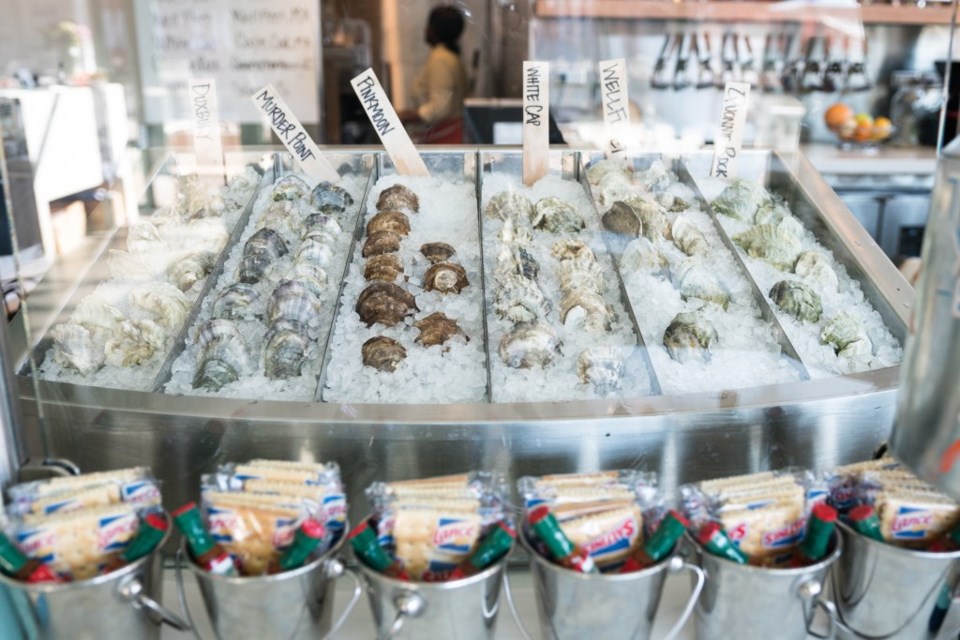 Hookline occupies a 3,200 square foot interior space and a 1,000 square foot patio with seating for 200 people. It offers Cajun and Southern Comfort inspired dishes the chef calls Gulf Coast Low Country.
Union Bear occupies 7,250 square foot of indoor space and a 3,000 square foot patio. The brewpub and restaurant offers American pub fare and its onsite brewers craft Union Bear's signature line of brews as well as 33 featured taps, whiskies and wines.
Chip's Old Fashioned Hamburgers, the legendary Dallas favorite, serves build-your-own burgers, fries and sandwiches in a 4,164 square foot interior space and a 1,851 square foot patio.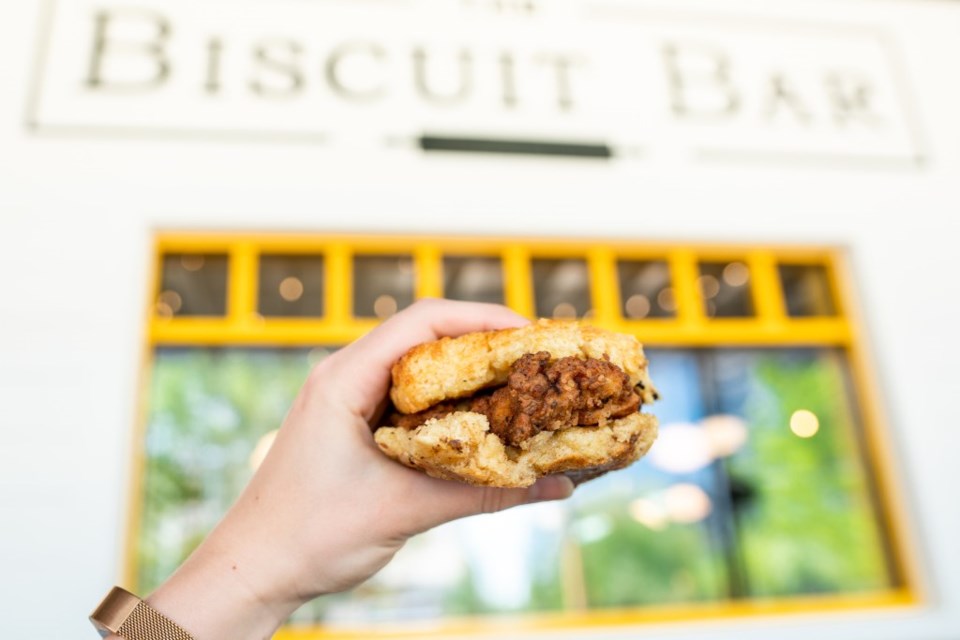 The fast casual, The Biscuit Bar, a new Southern home-style concept is housed in a 2,223 square foot of interior space and a 1,303 square foot of patio space. The Biscuit Bar offers high quality scratch biscuits with a wide range of toppings.
Read more: Rodeo Goat comes to Plano
Pearl Cup Sip, a new coffee-and-wine concept offers coffee drinks, wine and bites, as well as street fries, in a 1,301 square foot interior space with a patio of 760 square foot.
Frank & Relish, a new concept to debut at The Boardwalk soon, will be housed in 2,230 square foot of interior space with a 1,323 square foot patio. B. Frank & Relish offers an eclectic menu with a wood fired grill as the kitchen's focal point.
Granite Park is located near the intersection of the Dallas North Tollway and State Highway 121.
For more, visit granitepark.com/news-events