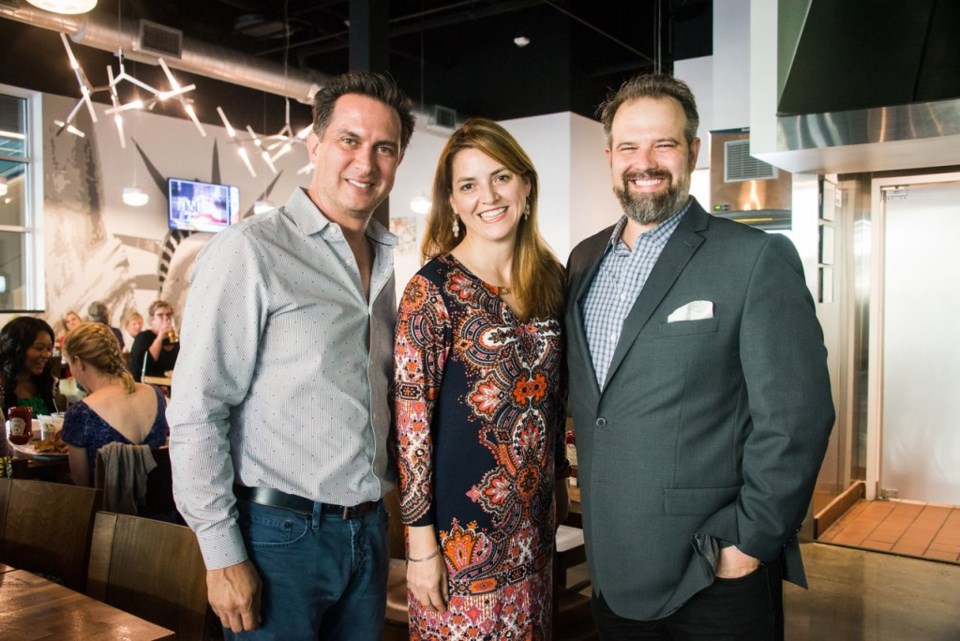 To celebrate the recent opening of Liberty Burger at The Star in Frisco, Plano Profile hosted an intimate networking event with some of the best beers and burgers in town!
The new Liberty Burger location, which is located right at the heart of The Star next to Cow Tipping Creamery, makes a great spot for lunch, dinner or a pre- or post-event meal if you've been to an event at The Ford Center (some upcoming events include undefeated welterweight champion Errol "The Truth" Spence Jr. and Bob Seger in concert).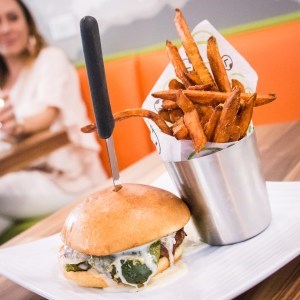 On this occasion, Plano Profile invited local businessmen and women for a meet and greet. The casual evening started with some local brews, following which guests were invited to order a burger of their choice from three options: The Liberty Burger, lettuce, tomato, onion, pickles and mustard or mayonnaise; The Wild West, cheddar cheese, applewood-smoked bacon, pickles, onion and chipotle BBQ sauce; and The Chillerno, queso blanco, fire-roasted poblano pepper and chipotle BBQ sauce.
Read more: Try Collin County's craziest burgers
The Liberty Burger proved a hit among the burger purists in the group. Meanwhile, my husband and I tried The Chillerno and The Wild West. Oozing melted white cheese and topped with a poblano pepper that packed a punch of flavor, The Chillerno proved to be a great comfort food option. The Wild West, on the other hand, had us fighting over the last bite–and the pickles. It's simple, very similar to a traditional bacon cheese burger, but a really great upgrade.
Nevertheless, I remain faithful to my favorite Liberty Burger: The Baby Bella. I discovered this beauty three years ago when my husband and I first moved to Plano and I'm as obsessed with it now as I was then. The patty is always perfectly cooked, not dry and oozing with just the right amount of juice–although I'd say that goes for all the Liberty Burgers–and then the Baby Bella is topped with a giant onion ring, a lot of mushrooms and plenty of creamy cheese sauce. It's delicious!
Did you know? Liberty Burger is one of the few places in Texas (and in fact the entire US) where you can try the Impossible Burger, a vegan patty that scientists have created to taste as much like meat as possible … and they got pretty close. I personally prefer the real stuff, but it is pretty good and my vegetarian father-in-law loves it, seriously loves it. So, if you have a vegan or vegetarian friend do them a favor and take them to Liberty Burger to taste The Impossible Burger.
Read more: Brunch at Da Mario at The Star
For me, Liberty Burger is always a treat and one that we previously always had to drive to Dallas for (they have a location at Keller Springs and the North Dallas Tollway that isn't too far), but the good news is Liberty Burger now has two much more convenient locations: at The Star in Frisco and coming soon, a location near to The Shops at Willow Bend!
Liberty Burger, Frisco
The Star Boulevard, Ste. #205
Frisco, TX 75034
Liberty Burger, Carrollton
3450 E. Hebron Pkwy
Carrollton, TX 75010.