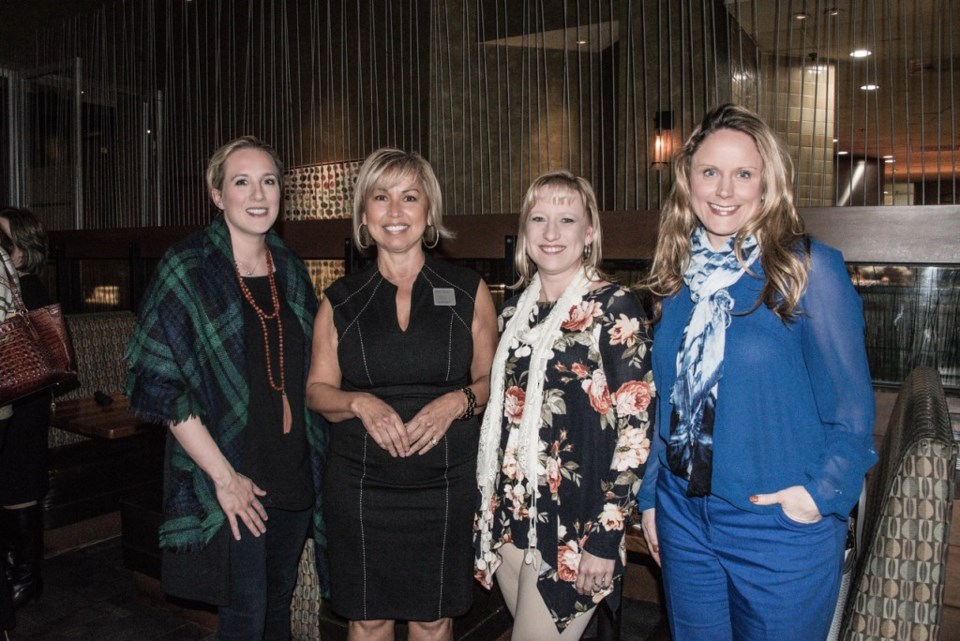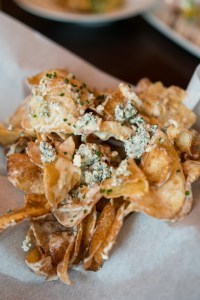 Jasper's, a chef-driven concept famous for their Blue Cheese Potato Chips and The Tinsley (formerly known as the Big Daddy Martini), is one of those places that everyone loves. They serve "gourmet backyard cuisine," and they don't skimp on flavor.
Read more: Uber Elevate and the future of flying cars in Collin County
At Jasper's dishes are created from comfort-food recipes with a chef's twist, and completely from scratch. On the menu you'll find treats like slow-smoked, fall-off-the-bone, melt-in-your-mouth baby back ribs or rotisserie prime rib. From soups to desserts, flatbread, creamy baked potato salad, shrimp 'n' grits, and smoked gouda & ham mac and cheese, there's something for everyone at Jasper's.
Jasper's is a good place to be after a long week—or to celebrate the release of a new magazine.
For the launch of our February edition, The Love Issue, we headed to Jasper's at The Shops at Legacy for a lovely night out among friends, our chance to show some love to the businesses and individuals who have supported Plano Profile over the years.
Guests sipped the "Make Love Not War" cocktail: a delicious blend of Mas Amore rose wine, pomegranate juice and rhubarb bitters and fell head-over-heels for some of Jasper's signature dishes such as the Smoked Chicken Nachos, Comanche Buffalo Meatballs, Tenderloin Pineapple Skewers, Pimento Gouda Grilled Cheese, and everyone's favorite, Wood Grilled Elk Sliders.
Read more: Fehmi Karahan on Legacy West and the American Dream
Jasper's now has two locations. In addition to their location at The Shops at Legacy in Plano (7161 Bishop Rd., Plano 75024) they are also located at CityLine in Richardson (1251 State St #950, Richardson, TX 75082).
Social photography by Stephanie Tann.