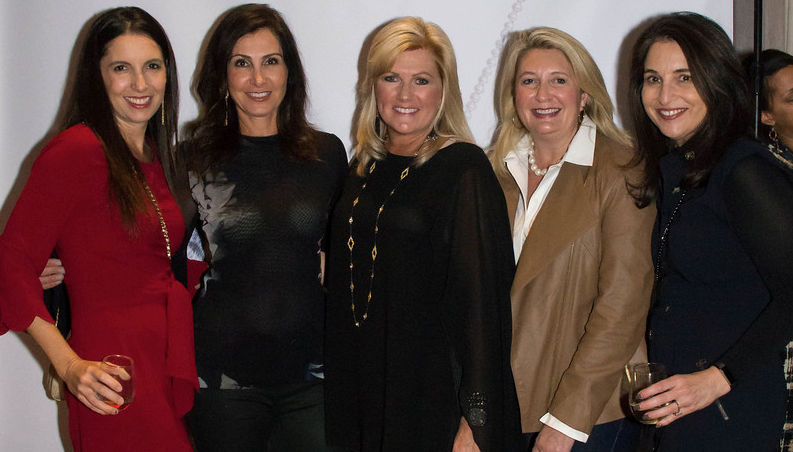 For our December Cover Party, celebrating the release of our Holiday Issue we were honored to partner with Princi Italia to host our biggest, most festive celebration of the year. On Wednesday November 29, more than 200 friends, clients and collaborators of Plano Profile spent an evening indulging in the best of Italy.
At Princi Italia they pride themselves on fine Italian fare, real Italian. All the dishes—including the pasta—are made in-house, and, whenever possible, ingredients are imported fresh from the source in Italy. Weekly specials include Linguine alla Vongole, Parmesan Lemon Sole served with risotto primavera and Veal Osso Buco served with saffron risotto. Click here to view the dinner menu.
For our cover party guests were treated to Rock Shrimp Risotto, Chicken Piccata in a lemon-caper sauce, Tortellini Fonduta with black truffles, Scottish Salmon served with brussel sprouts, and Barolo Braised Short Ribs with truffled mashed potatoes. A charcuterie station overflowed with freshly cut Parma Prosciutto, artisan cheeses and rustic bread while the dessert selection included colorful Christmas cookies, gold molten lava bites, mini lemon tartlets and Tiramisu.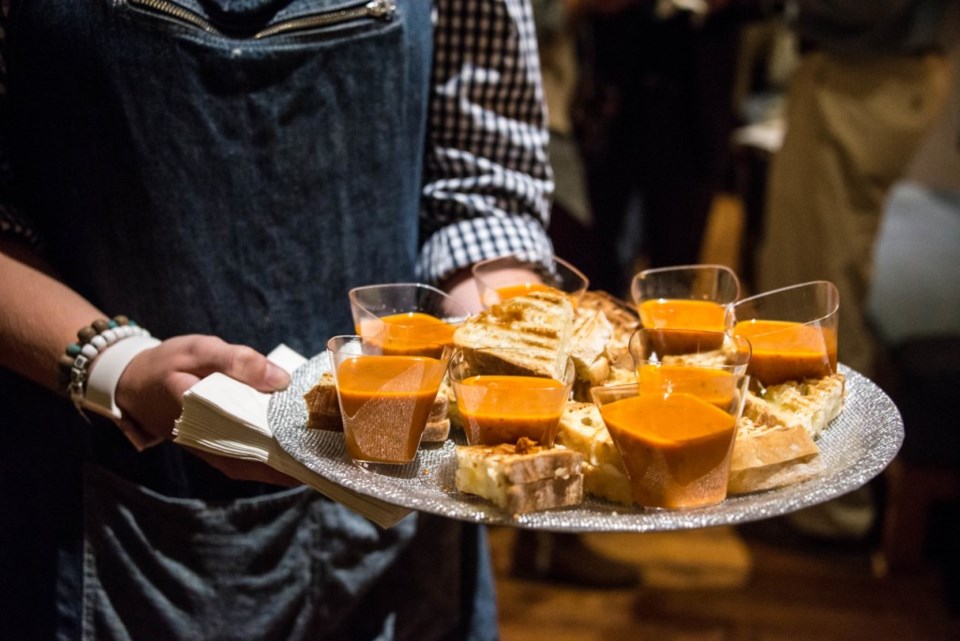 Among our VIP guests was Fox 4 Good Day Anchor Lauren Przybyl whose story of how she survived HELLP syndrome was featured in our December 2017 edition. Also in attendance was Patrick Colombo, CEO and president of RestaurantWorks, owners of Princi Italia as well as CRU Wine Bar and Victory Tavern, as well as Michael Nicol, managing partner at Princi Italia.
Princi Italia is currently celebrating Alba White Truffle Month with a delicious special menu featuring Alba white truffles every evening through December 24. On the menu you'll find the following classics enhanced with the delicate flavor of white truffles: Tortellini Fonduta, Chanterelle pizza, butternut squash ricotta gnocchi and seared jumbo scallop risotto. Click here for our review.
Princi Italia Plano is located at 3300 Dallas Parkway Ste. 120, (east side of the Dallas North Tollway at Parker Rd.). Call (972) 378-9463 for reservations.
Photos by Stephanie Tann.