The Spirit Walk took The Star in Frisco by storm with a wildly successful night of tricks and treats!
A week of rain finally broke into a clear day and even better evening on October 25 when more than 250 ghosts, ghouls and Snow White arrived at the Tostitos Championship Plaza at The Star in Frisco for the first annual Spirit Walk hosted by Plano Profile magazine.
With trick-or-treat bags in hand, guests ate and drank their way around The Star treating themselves to spirits and bites at 11 restaurants and two salons.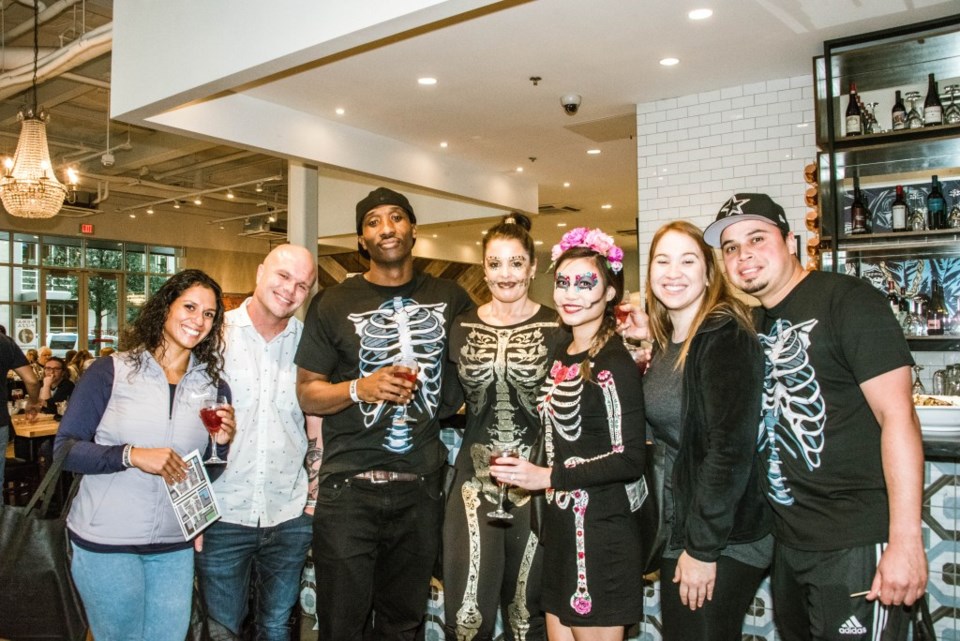 The route hit many major restaurants in the area. The stops themselves dove into the spirit of Halloween with decor, costumes and — of course! — candy.
Read more: Brunch at Da Mario at The Star
Among the participating restaurants was: Cane Rosso who treated guests to meatballs and sangria; East Hampton Sandwich Co. serving St. Augustine Oktoberfest Special Beer and whoopie pies; Da Mario who had Devil's Blood Ccocktails and pizza bites; and The Common Table who fabricated their own candy corn vodka.
Also participating were Freshii, Concrete Cowboy, Sushi Marquee, Zaytinya, Mi Cocina, Tri Tip Grill, Crushcraft Thai, Cherry Blow Dry and Tangerine Salon.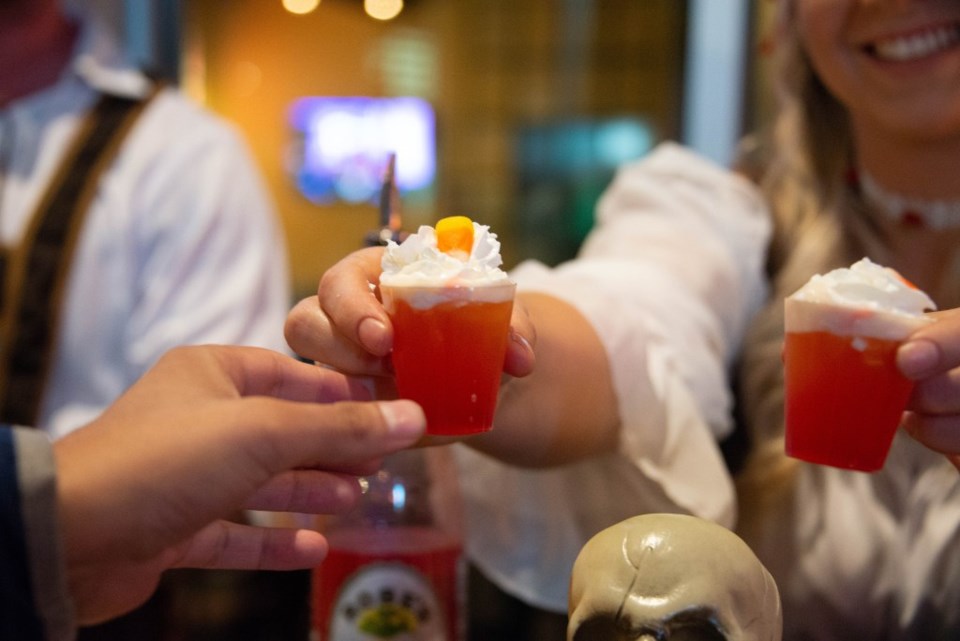 Merchants at The Star saw their businesses filled out the doors, and the streets in Frisco buzzed with the excitement of discovery. Guests left that evening with full goody bags and hopefully even fuller spirits.
Read more: Review of Tupelo Honey at The Star
More Plano Profile events coming soon!
We are already planning more fun events, be the first to know (and grab tickets) by:
Signing up for The Weekly, our weekly email newsletter.
All photos by Stephanie Tann.
About The Star, Frisco
Part of a 91-acre mixed-use development which incorporates Ford Center, Tostitos Championship Plaza and the Dallas Cowboys World Corporate Headquarters, The Star District is a 200,000-square-foot shopping and restaurant destination that's as mighty as Roger Staubach's 1975 Hail Mary pass.
Shopping options include: Blue Jean Baby, a women's lifestyle boutique; Charlotte Jones Collection, a luxury retail outpost featuring curated clothing, jewelry and goods—some even branded in the famed shades of Cowboys blue and silver; Fans United, gear and accessories from NFL, NBA, MLB, NHL, MLS, NCAA, and local high school teams; Lincoln Experience Center; Lucchese, handmade boots; Luxe Eyewear; and Nike.
As for food, The Star has 24 eateries, and several more set to open in the next few months! Delicious options include: Ascension Coffee & Wine Bar, Cane Rosso, City Works Eatery & Pour House, Concrete Cowboy, Cow Tipping Creamery, Crushcraft Thai, Da Mario, Dee Lincoln Prime, East Hampton Sandwich Co., Freshii, Jihwaja Korean BBQ, Mi Cocina, Neighborhood Services, Nestlé Toll House Café and Red Mango, Raising Cane's, Sushi Marquee, The Common Table, Tri Tip Grill, Tupelo Honey Southern Kitchen & Bar, Zaytinya, Ziziki's.
The Star District | 9 Cowboys Way, Frisco, Texas 75034