"It's a bite you can't resist: a perfectly grilled arepa, warm and filled to the edge with fresh vegetables, homemade sauces, and local meat and fish." Arepa TX has brought something entirely new to Frisco: fast casual Latin arepas and pops. Arepas are patties made of cornmeal that are grilled and then stuffed with meats or vegetables. If it helps, they're kind of like tacos. Different countries eat arepas differently, of course, but these aren't meant to be authentic by-the-book arepas. This is Arepa TX.
Executive Chef Mary Ann Allen, otherwise known through her popular food blog, the Frugal Chef, has lived and traveled all over the world, and now is pulling unique flavors and cross-cultural twists into the arepa tradition.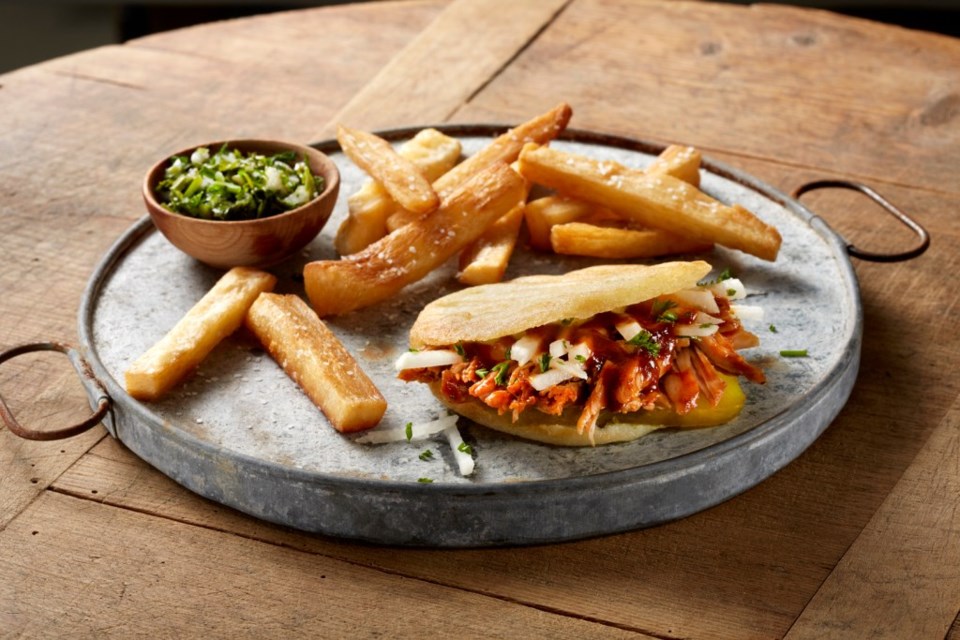 "When you live in different countries, you make a lot of friends and you eat real local foods. Because of this great experience, I'm not afraid to try new things. I know what works and I'm bringing these flavors and textures to Arepa TX," she explains on the website.
Naturally, we had to try them. From fried yuca (served with homemade chimichurri) to the artisanal pops, not only was everything flavorful and fresh, but it was also a lot of fun.
For example, you can't go wrong with the brisket and chimmichurri arepa, with unbelievably fresh chimichurri and tender, thick slices of brisket. And the BBQ jackfruit arepa is vegan, but so convincingly executed you'd never know.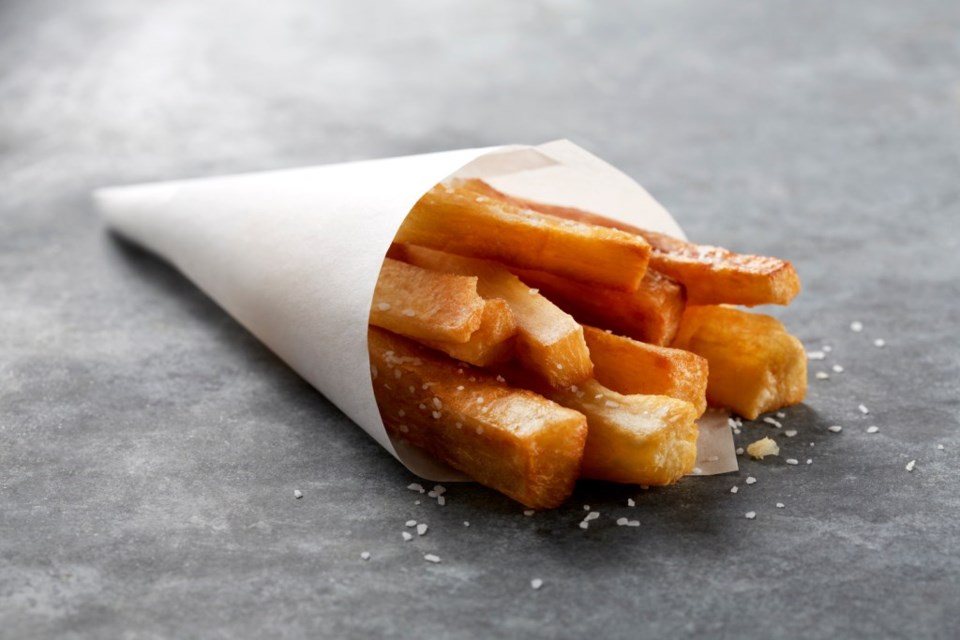 For the Fried Chicken & Maple–topped with bacon–Chef Mary Ann infused maple syrup with jalapeno herself. In fact, every sauce, including the vegan bbq, is homemade. There are tons of interesting vegan, vegetarian and gluten-free options that you don't see every day.
Breakfast, like an huevos rancheros arepa, is served all day on Sunday. Kids eat free on Tuesdays. The arepas themselves are light, cleverly grilled for a nice crunch without ruining the soft interior.
If you're an early riser, stop in for a mimosa pop, sparkling wine and an orange mini pop. There are also bellini pops and rossini pops with Babe Rosé.
And then there's dessert, just in time for summer: artisanal pops. There are mini pops and full sized, fruit and cream, and they're all the Frugal Chef's best recipes, from chocolate to raspberry to lúcuma.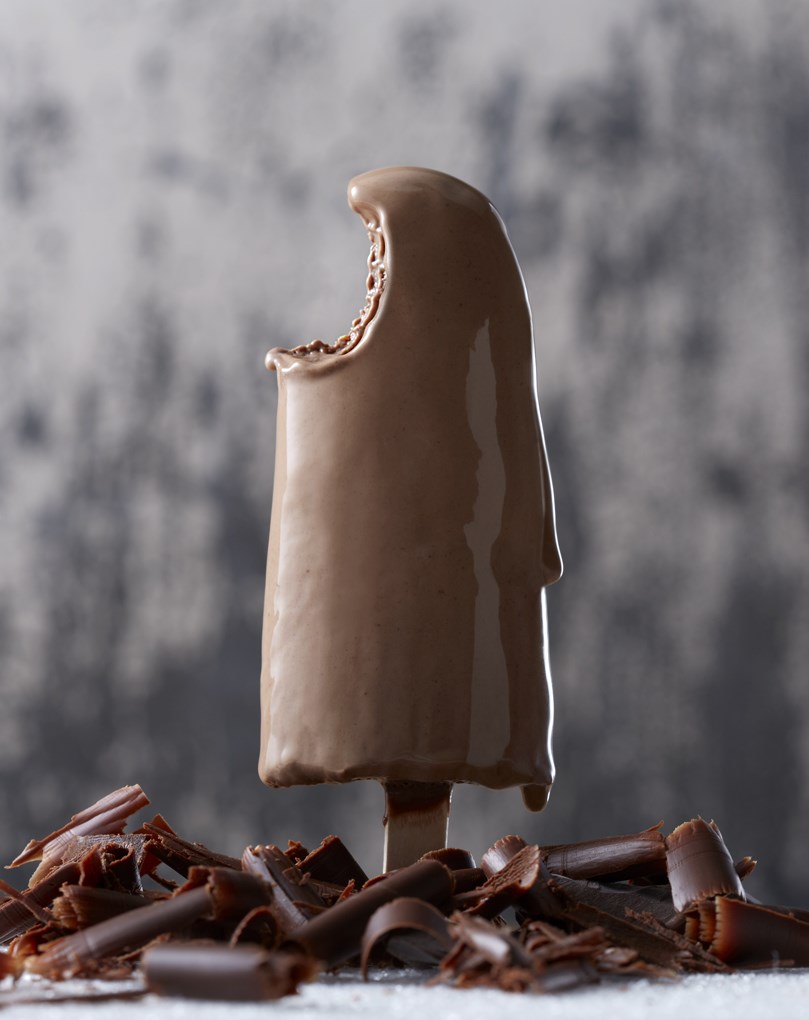 Arepa TX is now open in Frisco. And it'll make you want to #BeCorny.
Arepa TX | 5355 Dallas Pkwy., #600, Frisco, TX 75034 | 469.209.6399 | arepatx.com