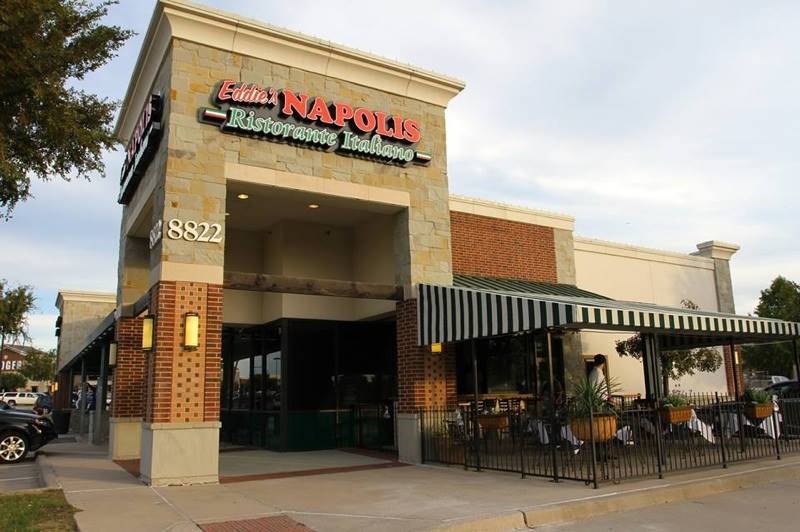 In a shopping center anchored by a Kroger grocery store, across from a McDonald's and a Dairy Queen, is a small Italian restaurant that serves some of the finest food we have ever enjoyed at a diva lunch.
This unostentatious suburban location belies the sophisticated menu offered at Eddie's Napolis Italian restaurant in Frisco. The interior, likewise a delightful surprise, is well-appointed with white tableclothes, soft lighting, and wood accents. Who knew!
Our guest diva Terri Macaluso didn't, and she works nearby in the Ebby Halliday Frisco office, an office she grew in the last 10 years from 35 agents to 155. Now that she is aware of this little gem, she will probably have many working lunches here in the future.
We invited Terri today to celebrate her being named one of The Top Ten Women in Collin County. City House nominated her in recognition of the highly successful golf tournaments she organized to raise funds for this program that serves homeless youth. City House will be hosting their Blue Moon Gala next month, September 19.
But today we are eating delicious food at Eddie's Napolis!
Starters: Calamari e Fritti, Seafood Stuffed Mushrooms
We've all had calamari. Many times. But this is a first to enjoy thin rounds of calamari tossed with bits of sundried tomatoes, jalapeno peppers, and artichoke hearts marinated in garlicky olive oil. Delizioso! A warm, fresh marinara sauce accompanies the dish for dipping if you want even more flavors. Terri, whose Italian husband is quite the home chef, reports. "Cooking calamari can be tricky, because they can come out chewy—but these are really tender." "Fork tender, in fact," Barbara agrees. "And what an unusual presentation, with the sundried tomatoes and artichoke hearts."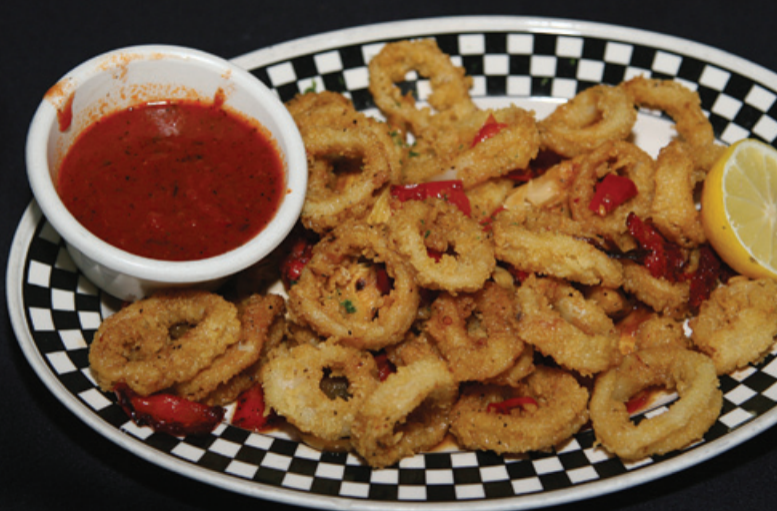 Calamari e Fritti

When our sever Nick placed the seafood stuffed mushrooms on our table, we wondered if he got our order wrong—we didn't see any mushrooms. But they were there, stuffed with lobster, crab meat, and clams all smothered in a sea of rich brandy flavored cream sauce. One bite, and we were speechless. The mushrooms were cooked to the perfect texture, and the sweet seafood with rich cream made it exceptional.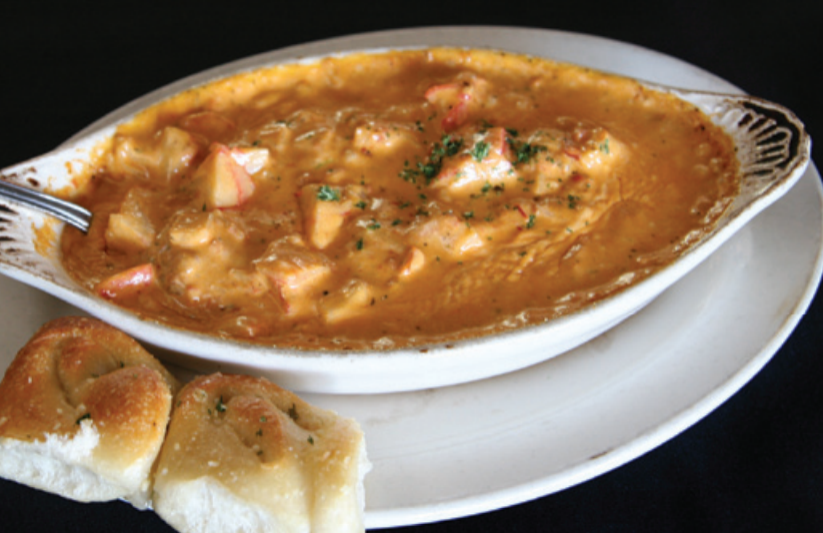 Seafood Stuffed Mushrooms

After sampling both appetizers, Cindy comments, "I really like the different flavor combinations with the calamari, especially the jalapenos. They provide a spicy aftertaste. And these stuffed mushrooms are delicious! What an elegant dish, especially for lunch. This is something you would expect to be served at a high-end restaurant in a metropolitan setting. What a delicious surprise!"
Entrees: Veal Marsala, Lipari Mediterranean
Served in a marsala wine sauce over linguini, thin slices of veal are sautéed with garlic and mushrooms until melt-in-your-mouth tender. Judging after several bites, Barbara says, "I like that they didn't bread the veal. You can really taste the meat…and they weren't too heavy handed with the sauce." We all agree. This is excellent veal marsala.
Our second entree, Lipari Mediterranean, is named after an island off the coast of southern Italy. The dish is an interesting mixture of grilled chicken, baby spinach leaves, sundried tomatoes, olives, capers, walnuts, and most surprisingly, dried cranberries. It is all tossed with a balsamic-enhanced olive oil and served over penne pasta. "You usually see dried cranberries in a cold dish like a salad, not so much in hot dishes," notes Terri. Barbara adds, "Yes, I don't know that I would have put those same ingredients together in the chicken dish, but I'm glad they did. There's an interesting interplay going on there." Cindy says, "What I like about the chicken with pasta is that it has sweet and savory all in one dish. With each bite you get different flavors."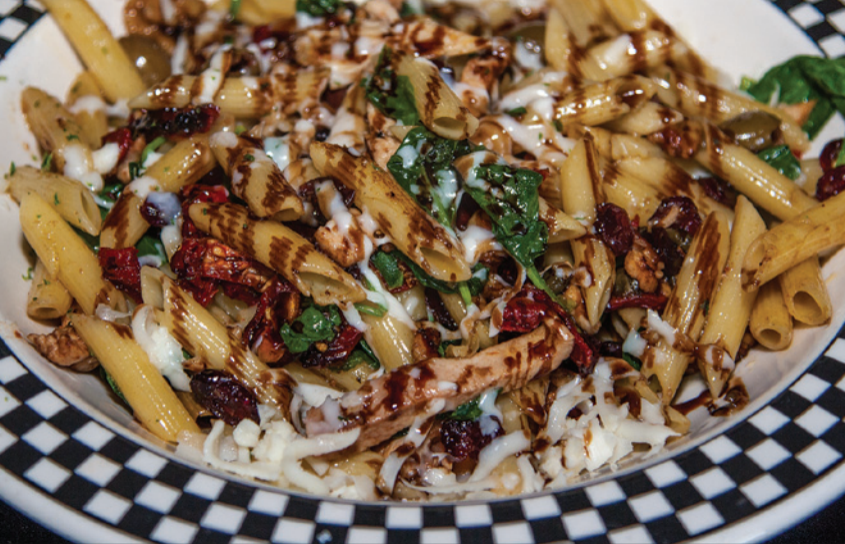 Lipari Mediterranean pasta

Turning to Terri, Cindy asks, "I'm not Italian, but this food tastes authentic. Your husband is an Italian chef, what do you think?" Terri, who is clearly impressed, says, "I think the chicken dish is really good, and that veal is so tender. This is a great lunch!"
Desserts: Limoncello Mascarpone Pie, Chocolate Mousse Cake
Limoncello is a lemon flavored liqueur, popular in Italy. On this day, it is used to flavor the mascarpone cheese pie, making it light, fluffy, and refreshing. The chocolate cake is dense layers of cake held together with creamy chocolate mousse then iced with a rich chocolate ganache. We declare both of them, as well as the restaurant, magnifico.
Limoncello Mascarpone Pie