She's a fortune-teller. She owns all the best vinyls. She decorates with empty bird cages because she likes birds, but prefers them free. She doesn't shop thrift stores, but holds on to sturdy, trustworthy items like fabrics, bottle openers and Airstream trailers until they become vintage. She keeps a better garden than just about anyone but everyone is welcome. She can drink you under the table despite her impeccable manners and she dresses like Frankie from Grace and Frankie. She's a flowers-braided-between-her-toes blend of '60s love child and Southern Belle.
That's about how I picture the gracious patron saint and fictional namesake of Ida Claire in Addison, a Southern kitchen that makes their own gin, jam and way of livin'. Here, books and bird cages abound along with the occasional hamsa and helpful motivations like "Will this matter a year from now?"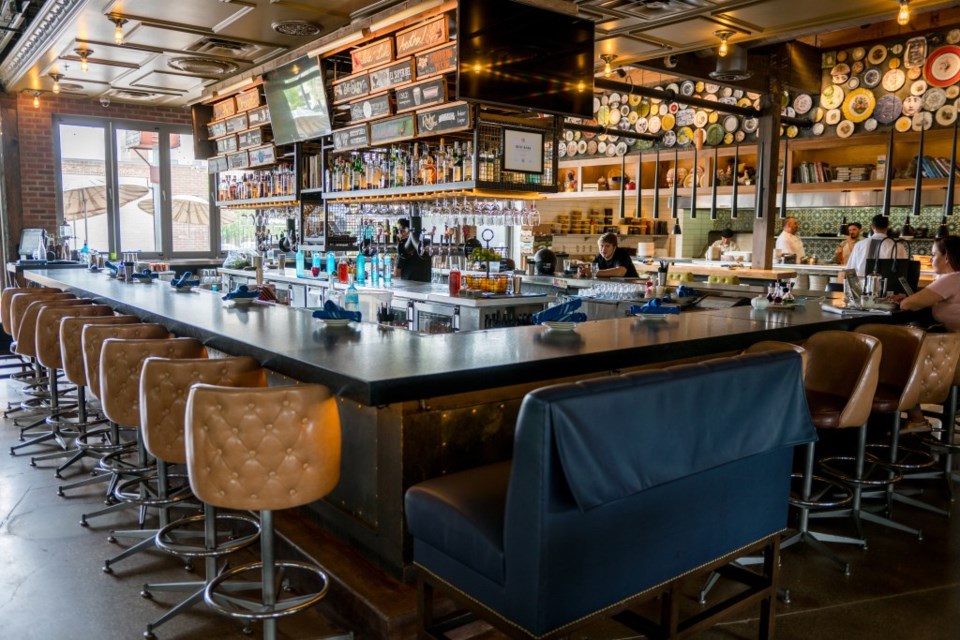 This Southern original has been rightfully well known for brunch, lunch and dinner thanks to staples like Crawfish Corn Beignets, Pecan Smoked Pork Chop and a slice of wonderful called Vice Cake. There is a weekday Vinyl Hour where you can enjoy food and drink specials while listening to their favorite records. You're even welcome to bring a record of your own. After the sun goes down, movies are projected in the garden, where guests can score half priced rosé every Wednesday. Fortunes are told every Tuesday between 6 and 8 p.m., courtesy of Ida.
But you'll be lured in by a whole new book of delights: a debuting breakfast menu with never-before-seen delicacies, done the Ida Claire way. Offered weekdays from 7 to 10 a.m., join the early risers and discover the meaning of that old saying: Early bird gets the Strawberry Shortcake French Toast.
Nothing is quite as rich as a smooth French Press in the morning, especially when paired with Ida's Biscuits. All of their coffee is from Eiland Coffee Roasters, founded in 1998 to roast rare coffee from around the world using old-school roasting equipment retrofitted with modern technology. As for Ida's Biscuits, these golden little miracles come five to an order, accompanied by bacon gravy, savory butter and whatever jam the house has available. Their bacon gravy doesn't mess around. It is seasoned with just the right amount of black pepper to cut the intense creaminess and sprinkled with porky hand-chopped bacon bits. Just in case you weren't already smitten.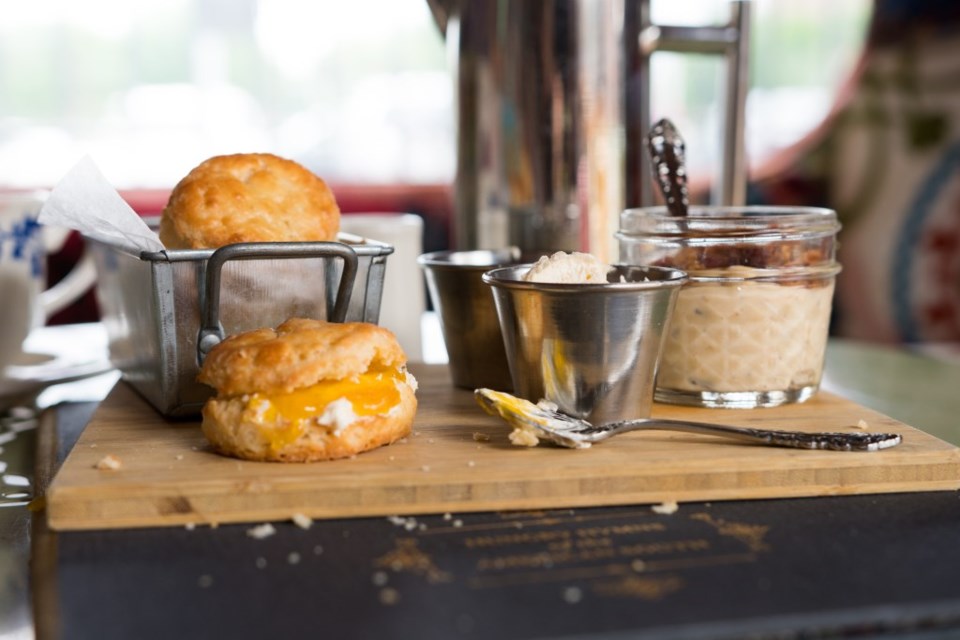 For a lighter opening act, try a house-made juice such as Green Acres, a simple and summery combination of muddled basil, cucumber, lemon, pineapple, lemon juice and local honey. Chilly and bright, it'll keep the heat off your back (because even in the morning, Texas boils in June). It's a wonderful way to wake up, especially refreshing out in the garden's repurposed Airstream trailer, done up with quilted patterns and green tables. Ida has worked magic here.
The smartest early birds pair juice with the Açaí Bowl. Here, açaí meets Greek yogurt…meets seasonal fruit, pomegranate, chia, toasted coconut and crusted almonds. Seasonal fruit on a spring morning meant strawberries, mango, bananas and blueberries on top of the dark purple açaí smoothie that blends with Greek yogurt like yin and yang. It satisfies the morning's protein requirement with chia and cinnamon-coated almonds; pomegranate bursts through now and then, and the toasted coconut proved to be the perfect finishing touch. It's got just enough "feel-good" to taste good and do your body good.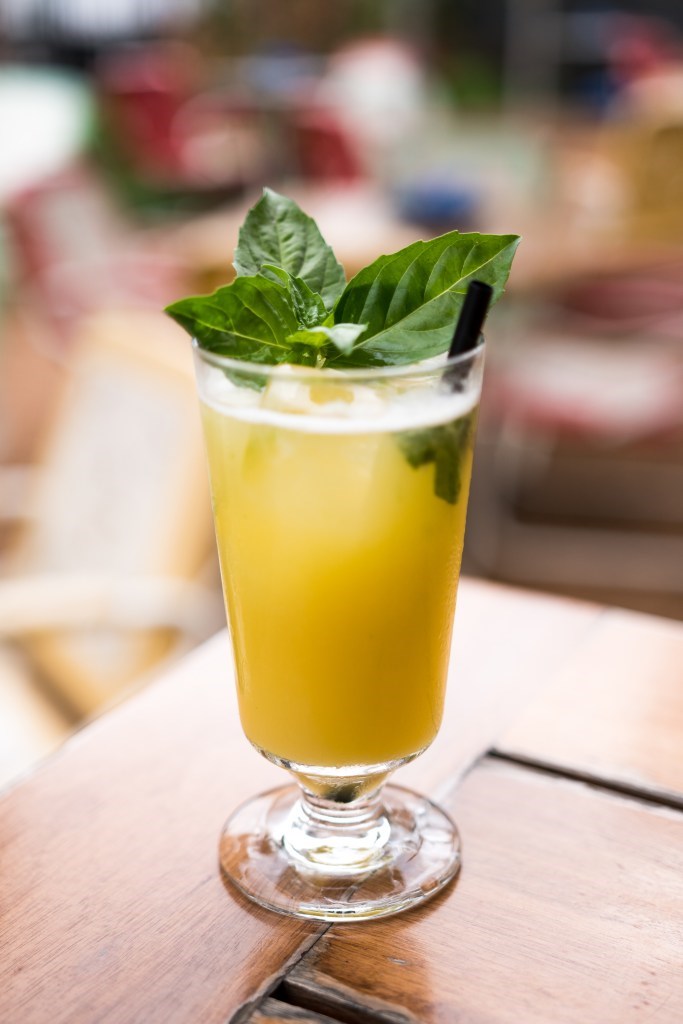 A Pork Belly Biscuit is simply too tempting to ignore, served in a messy stack on an open buttermilk biscuit, easily three times the size of the petit appetizer. Slow braised pork belly, pleasantly smoky, catches melting egg yolk and black pepper aioli, all on a bed of wilted spinach and cherry tomatoes. Ida has finished it with Tabasco Hollandaise that, while scrumptious, isn't risky. I wonder if an extra shake or two of Tabasco could have single-handedly stolen the show—but the whole biscuit is devoured in record time regardless.
They say that if you're going to eat dessert, it's best to do it early in the day. In this regard, Ida has you covered. Strawberry Shortcake French Toast: bless your heart. Three slabs of warm Angel's Food Cake arrive topped with strawberries, strawberry and maple syrup, whipped cream and a pinch of powdered sugar. It's sweet. It's very sweet. Sugar on sugar, French toast and strawberry shortcake have linked arms, all the more decadent as a couple. Prepare yourself for the impending sugar crash, preferably with another cup of coffee and a side order of bacon and eggs.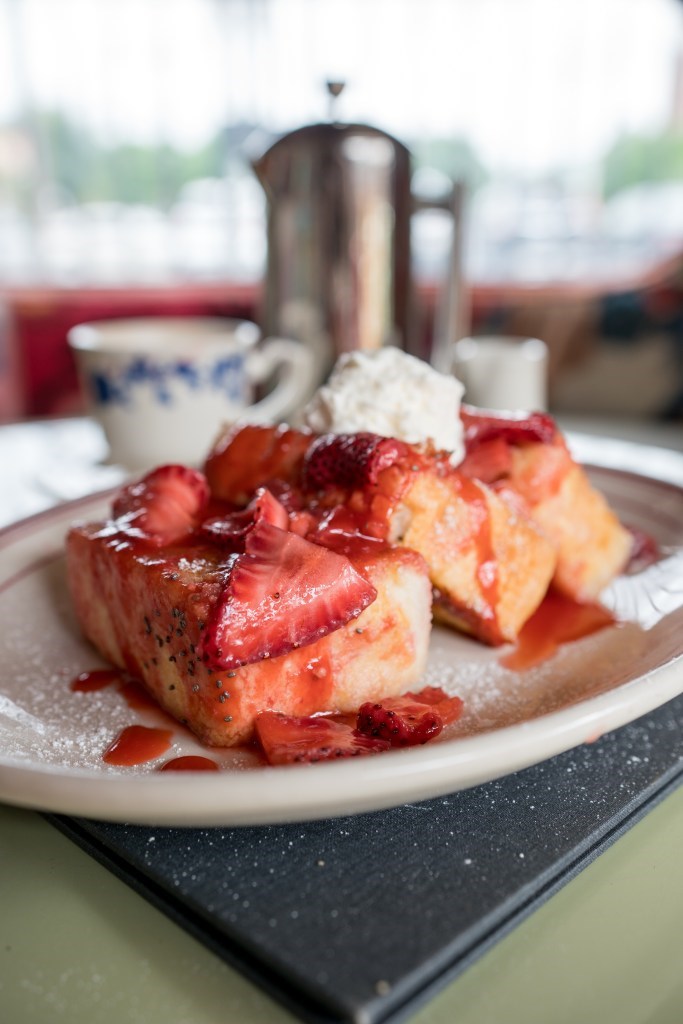 Can it even be called breakfast without pancakes? My brain says yes; my heart argues no. The menu, or "Savory Psalms," offers three varieties: blueberry, banana and chocolate, as well as a flight where you can order one of each. Blueberry is classic and an easy order. Ida Claire's version promises blueberry-cardamom compote, butter and yogurt whipped cream. It exceeds expectations. Ida is well-versed in the art of plate-sized, cloud-fluffy pancakes served hot and practically melting under streams of blueberry compote warmed with aromatic cardamom. They are airy yet substantial with a fresh berry taste that just feels like summer. The final flourish is yogurt whipped cream, a clever trick that sneaks in a dollop of yogurt resulting in a lighter, tangier topping that feels more appropriate at breakfast than traditional whipped cream.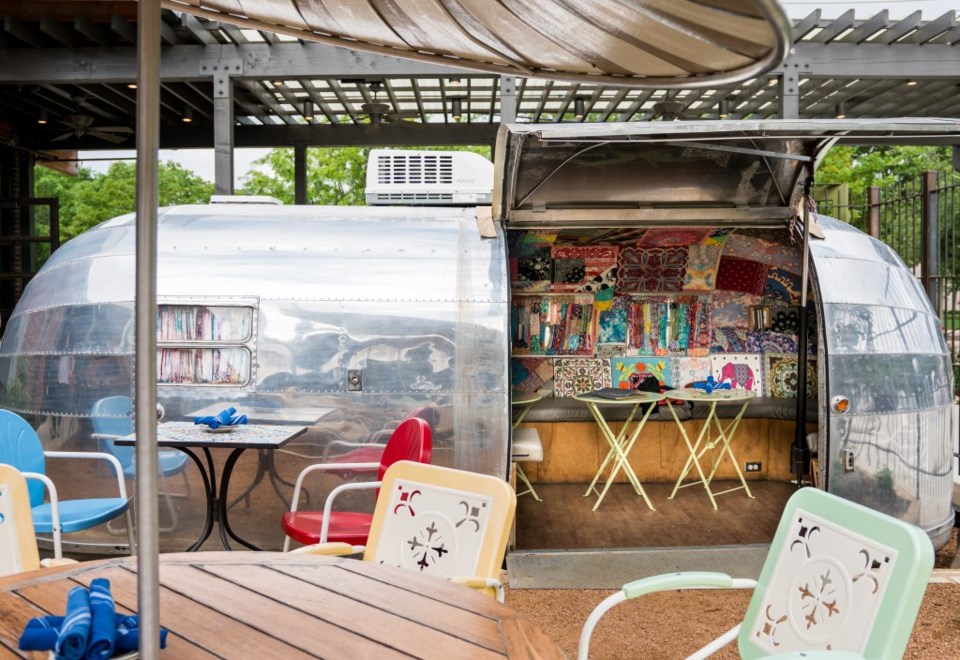 Comfort is sewn into the very seams of Ida Claire and possibly poured into the foundation of the building. The tables, decor and cushioned chairs may look old, but these are purposeful touches of rust and age. Every meal is wholesome and most border on gloriously heathen extravagance, flavor and fun in fairly equal measure; but more than food, Ida Claire offers character. One specific character, to put a fine point on it.
Ida slightly prefers delicious over nutritious. She likes old things with lots of value and slow weekend brunches out in the garden. She repurposes everything around her with passion that may border on obsession, and she doesn't put a single item on the menu without a loving twist you won't find anywhere else.