Outside, there's a British-style red phone booth and door that reads "A.C. Trading Company." But inside? There's a brand-new speakeasy, opening in The Colony on March 3.
Red Phone Booth is a Prohibition-era-themed members' lounge that originally started in Atlanta. This is the first location in Texas. To enter the speakeasy, you must know the secret phone number.
Inside, the nearly 6,000-square-foot space is a time trip, with 100-year-old bricks from a textile mill covering the walls, a stunning onyx bar, Italian leather sofas, original paintings by Christian Waggoner and bartenders serving classic cocktails. The drink menu gives neat little histories of each beverage. For example:
The Aviation: Inspired by the pilots of the early 1900s, the Aviation made its debut in Hugo Ensslin's 1916 publication Recipes for Mixed Drinks. The perfect balance of gin, creme de violette, fresh juice, tart and sweet.
Clover Club: This pre-Prohibition cocktail is created to the Bellvue-Stratford Hotel in Philadelphia. Creamy and sweet, with a gin base, fresh lemon [and] framboise, it is always a crowd pleaser.
Lion's Tale: First appearing in London during Prohibition, this cocktail is probably the work of an expatriate. The historic slang "Twisting the lion's tail" refers to provoking the British.
And the bartenders also really know their stuff: Every cocktail is made with care and expertise. The result is delicious drink after delicious drink.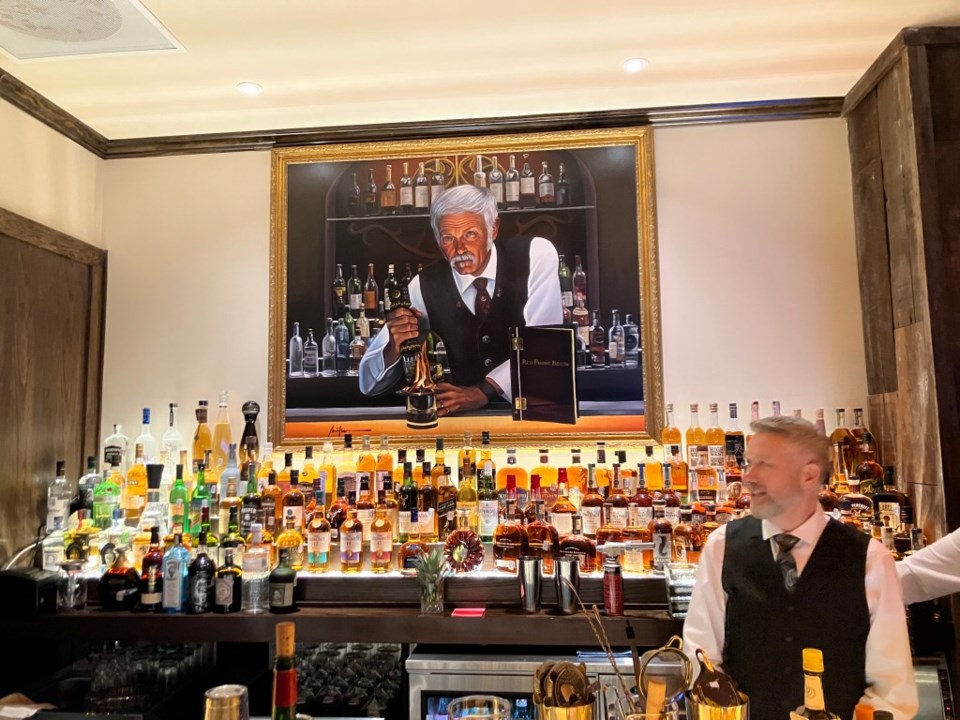 The place also has a list of rules, including a dress code, and this tongue-in-cheek gem: "No crying or yawning at the bar. We are neither your mother nor your bed."
The members-only Red Booth Phone is a place to relax with a drink from one of two bars or a cigar from the impressive humidor. Cheers to that!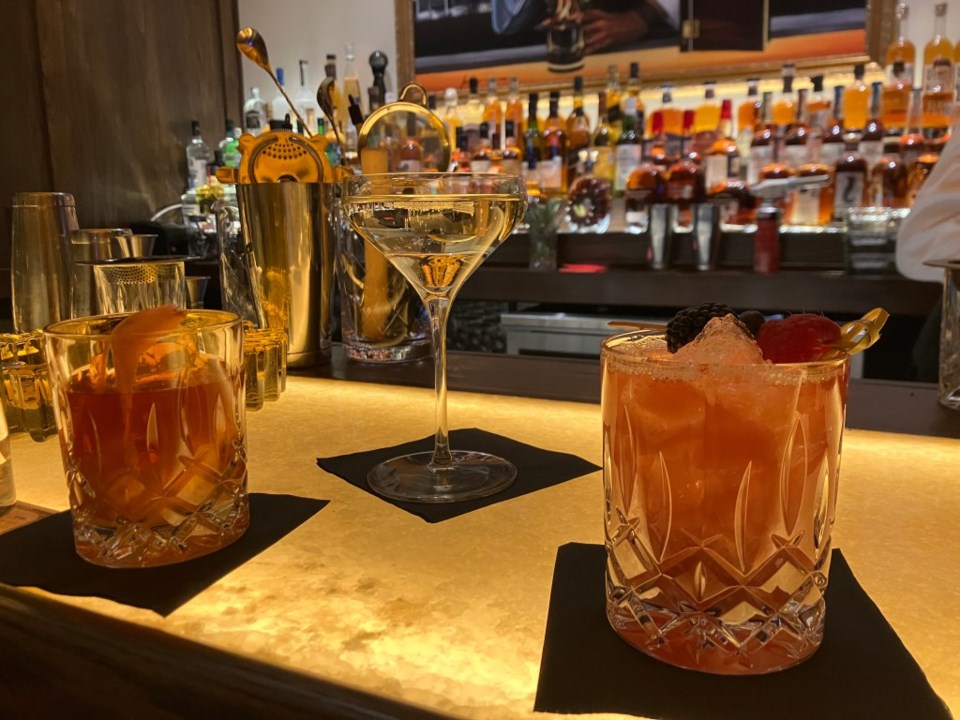 Joining is $350 a year, but members get the ability to reserve tables and even check how busy the place is. That makes Red Booth Phone a much-needed respite, with a semi-private space and a private room available to rent for events.