Part of a 91-acre mixed-use development which incorporates Ford Center, Tostitos Championship Plaza and the Dallas Cowboys World Corporate Headquarters, The Star District is a 200,000-square-foot shopping and restaurant destination that's as mighty as Roger Staubach's 1975 Hail Mary pass.
Shopping options include: Blue Jean Baby, a women's lifestyle boutique; Charlotte Jones Collection, a luxury retail outpost featuring curated clothing, jewelry and goods—some even branded in the famed shades of Cowboys blue and silver; Fans United, gear and accessories from NFL, NBA, MLB, NHL, MLS, NCAA, and local high school teams; Lincoln Experience Center; Lucchese, handmade boots; Luxe Eyewear; and Nike.
With 24 eateries, and several more set to open in the next few months, join us as we take a look at all the delicious options.
Ascension Coffee & Wine Bar
Ascension is known for their specialty coffee, elevated wine list and the "Best Brunch in DFW!" Open for breakfast, lunch and dinner, Ascension offers a space where the community can enjoy a great cup of coffee in a warm, conversation-filled environment. At Ascension everything is made in-house (down to the salad dressings and sauces) and the menu focuses on simple ingredients and innovative flavors.
469.206.3371 | ascensiondallas.com
Cane Rosso
Cooked in 90 seconds at 900 degrees, Cane Rosso claims to have the most authentic, wood-fired Neapolitan pizza in Texas. Also on the menu is a large selection of pastas, sandwiches, salads, and desserts. Cane Rosso was named D Magazine's "Best Pizza in Dallas" five years in a row (2011 – 2015). Don't miss their incredible happy hour specials, Monday to Friday, 3 to 6 p.m., including select pizzas, house wines and house cocktails, all for $5.
214.430.5225 | canerosso.com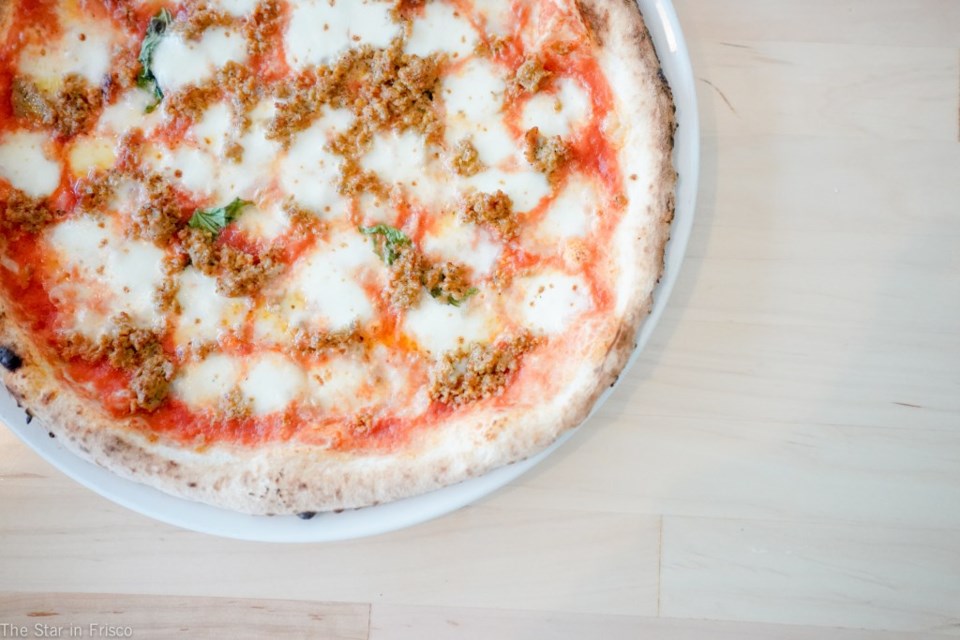 City Works Eatery & Pour House
City Works focuses on classic American food with chef-driven twists and features an impressive selection of drinks served in an upbeat, energetic atmosphere. The "pour house" offers 90 craft beers on draft, pouring from more than 200 taps across two floors. They also offer wine on tap. With gigantic HDTVs and state-of-the-art A/V, City Works is both the ultimate sports bar and delightful restaurant.
Happy Hour specials, Monday to Thursday, 4 to 6 p.m. include: $4 appetizers such as pretzel bites, cheese curds, firecracker rolls, and fried pickles; $4 select beers on tap; and 50% off select glasses of wine.
469.850.1850 | cityworksrestaurant.com/frisco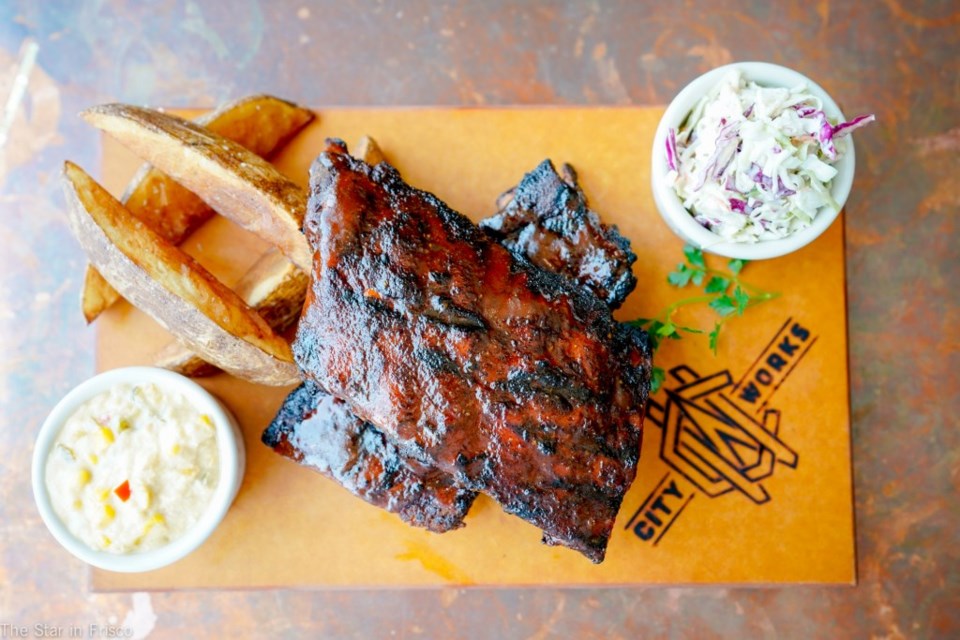 Concrete Cowboy
Concrete Cowboy at The Star is a high-energy restaurant open seven days a week for lunch, brunch, dinner and to dance the night away! It's the perfect place to start your happy hour, watch the big game or to enjoy the view on their patio overlooking Ford Center. Menu highlights include their Hatch Green Chile Queso, Smoked Brisket & Barbacoa Enchiladas, Texas Chicken Fried Steak and Fried Mac & Cheese Squares.
469.536.4441| concretecowboybar.com/frisco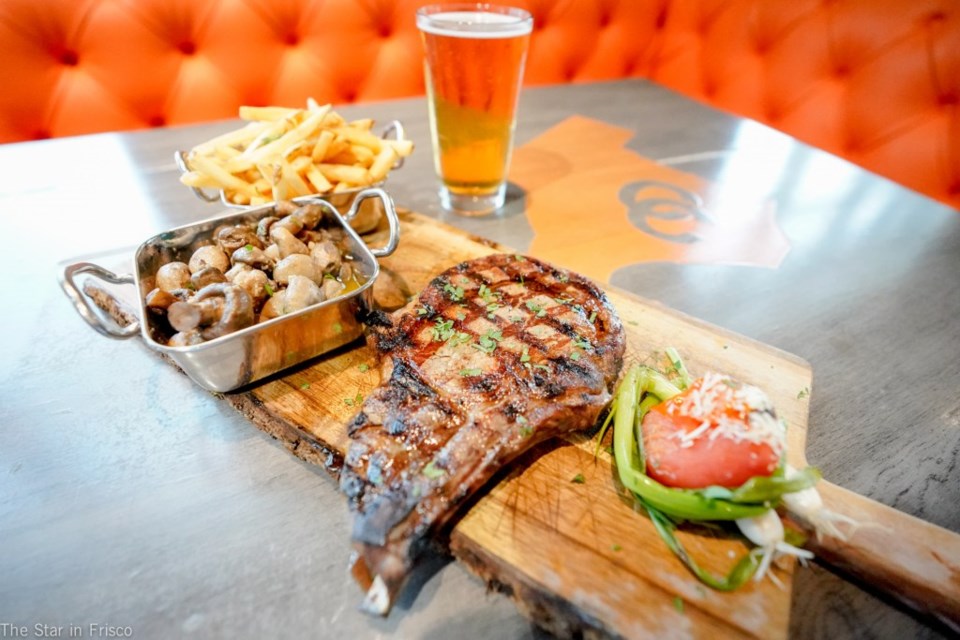 Cow Tipping Creamery
Cow Tipping Creamery specializes in soft serve ice cream elevated into "Stackers", their version of a sundae. Stackers are constructed with alternating layers of homemade toppings and baked goods, so that the last bite is just as good as the first. With rotating weekly special flavors and endless topping combinations, plus shakes and Hong Kong-style bubble waffle cones, there's always a reason to eat more ice cream!
214.430.5227 | cowtippingcreamery.com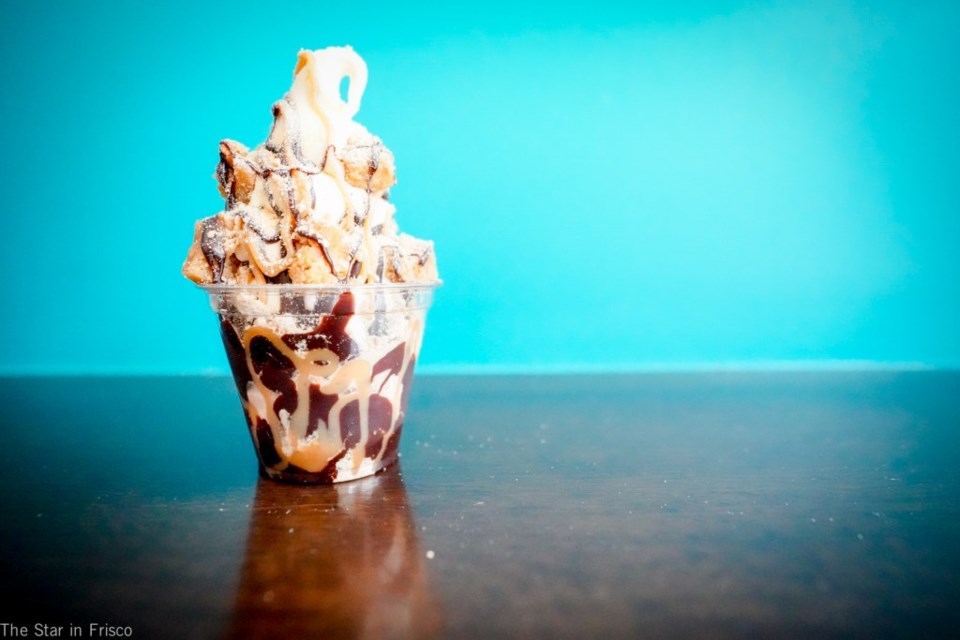 crushcraft Thai
This chef-driven Thai eatery takes integrity seriously—from growing or locally sourcing their own basil leaves to hand-smashing their chili peppers. While Thai food has been on a culinary journey from chef to chef, crushcraft is proud of its humble beginnings and remains committed to focusing on sharing a fresh and bold menu in a casual environment.
972.712.8888 | crushcraftthai.com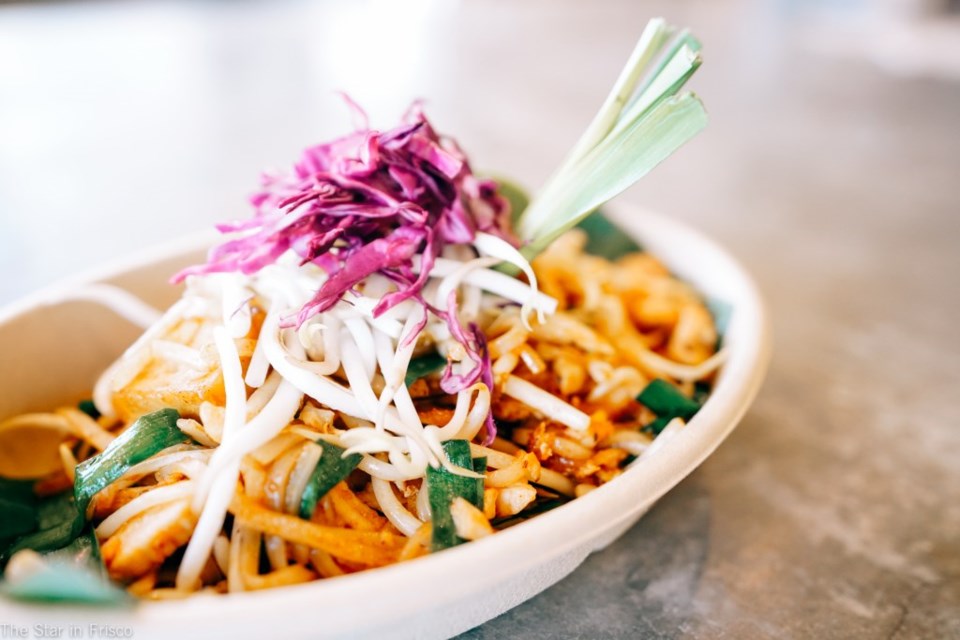 Da Mario
At Da Mario, a fine dining Italian restaurant, they treat guests to a true authentic experience through exquisite food prepared with locally sourced ingredients, imported Italian specialties and the highest quality meats. Their Italian-focused wine list sources from all regions of Italy specifically designed to pair with their food for an enhanced experience. A craft cocktail program shines alongside the quality food and wine with fresh juices and handmade syrups combined to create drinks that pay homage to the Italian flavors. Their service is friendly and welcoming in the style that you would find on the streets of Rome, but they take no shortcuts in their attention to detail and desire to give each and every guest an interactive and memorable experience.
972.324.3055 | damariorestaurant.com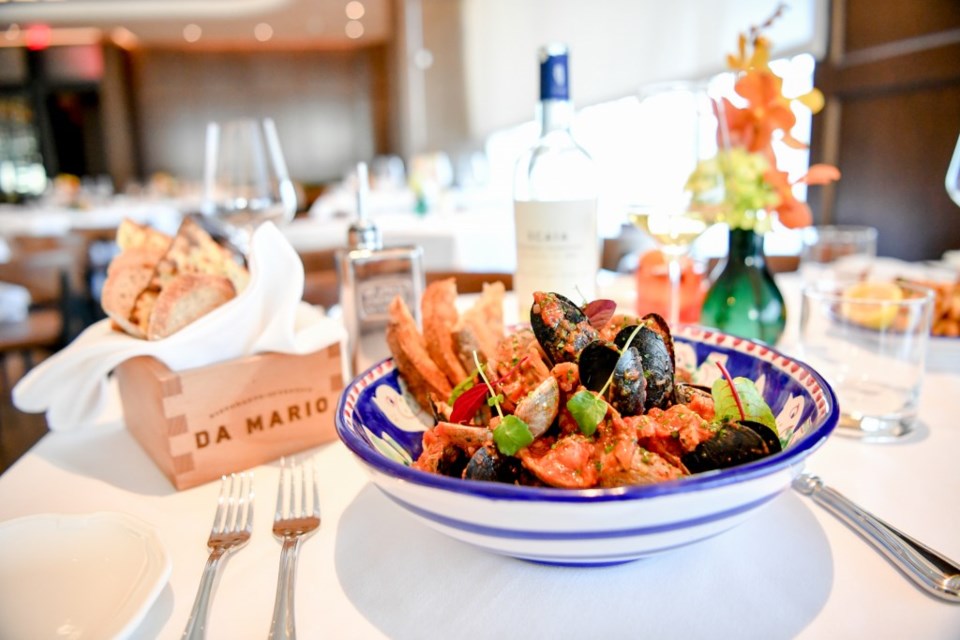 Dee Lincoln Prime
Dee Lincoln Prime offers steakhouse classics that feature prime steaks and fresh seafood paired with bold side dishes as well as new temptations such as sushi, sake and tequila. Guests will experience warm hospitality "Texas Style", elevated cocktails and a world class wine list. Happy hour specials include half-price sushi and sake by the glass between 4 and 6 p.m., Monday through Friday.
214.387.3333 | deelincolnprime.com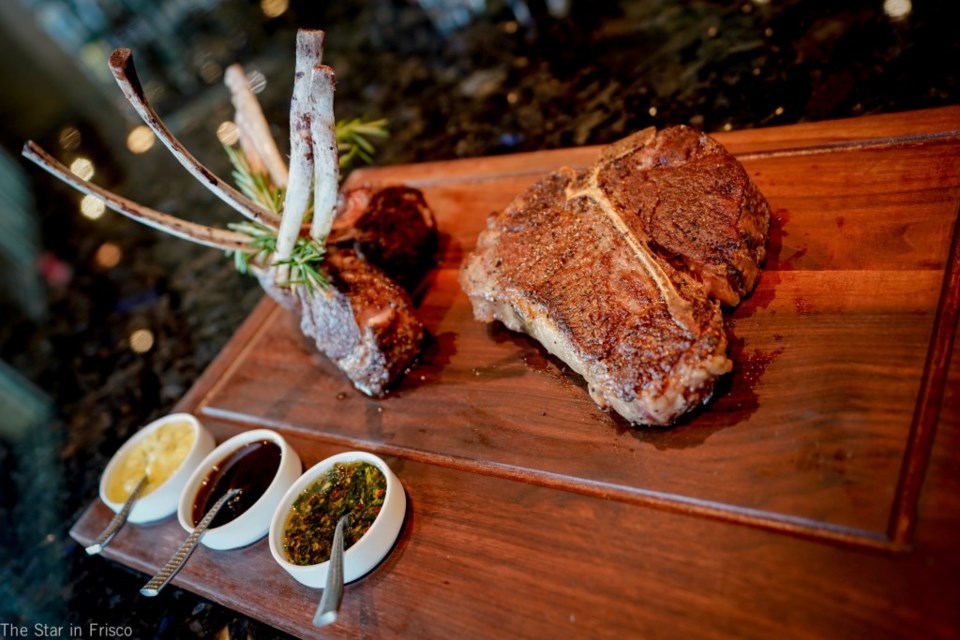 East Hampton Sandwich Co.
Founded in Dallas in 2012, East Hampton (EH) opened to long lines and award-winning recognition. Unlike most sandwich shops, EH truly cares about the product going inside the bread, all meats and sauces are prepared in-house and bread is sourced from the best local bakeries. All sandwiches can also be made into a salad or wrap and their soups, donuts, and whoopie pies are fan favorites. EH was named one of the top 33 sandwich shops in the country by Thrillist.com and D Magazine named them Best Sandwich Shop in DFW for the last three years running.
214.651.4114 | ehsandwich.com
Freshii
Eat. Energize. That's the Freshii mantra. Since opening in 2005, Freshii has been on a mission to change the way the world eats. By making superfoods like kale and quinoa convenient and affordable for every citizen of the world, while continuing to introduce the latest culinary health trends, Freshii is redefining the fast-casual space. Their menu includes wholesome salads, wraps and bowls and even offers customizable meals with a long list of base, protein and topping options.
972.370.5796 | freshii.com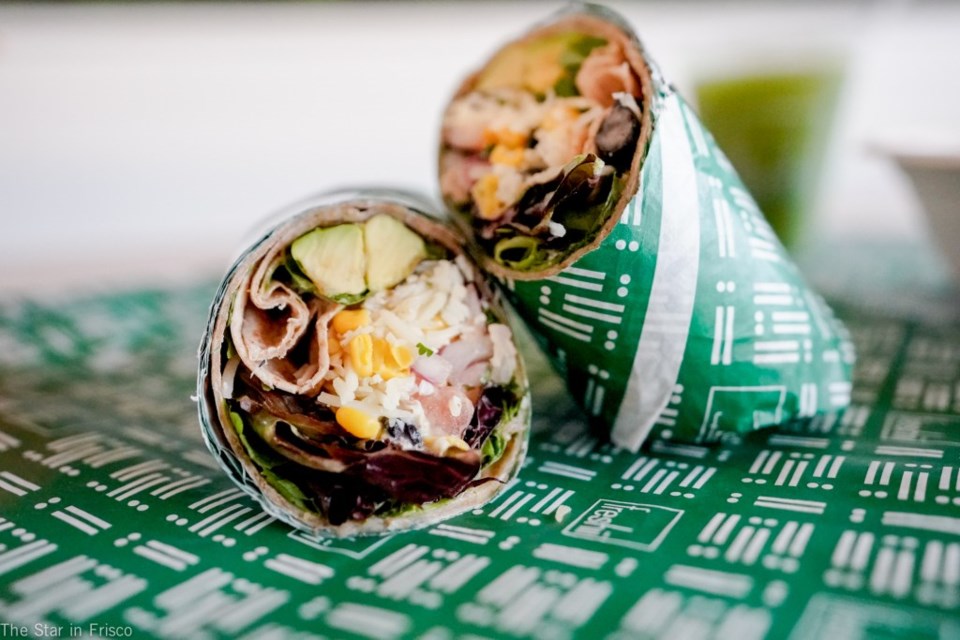 Jihwaja Korean BBQ
Korean proverbs say that beautiful food has beautiful taste; Jihwaja Korean BBQ is a fine dining experience that offers both, and excellent service. For the best "Hansik" (authentic and healthy Korean cuisine), Jihwaja Korean BBQ uses only carefully chosen ingredients based on over 25 years of success in Korean dining.
469.416.4699 | jihwajakoreanbbq.com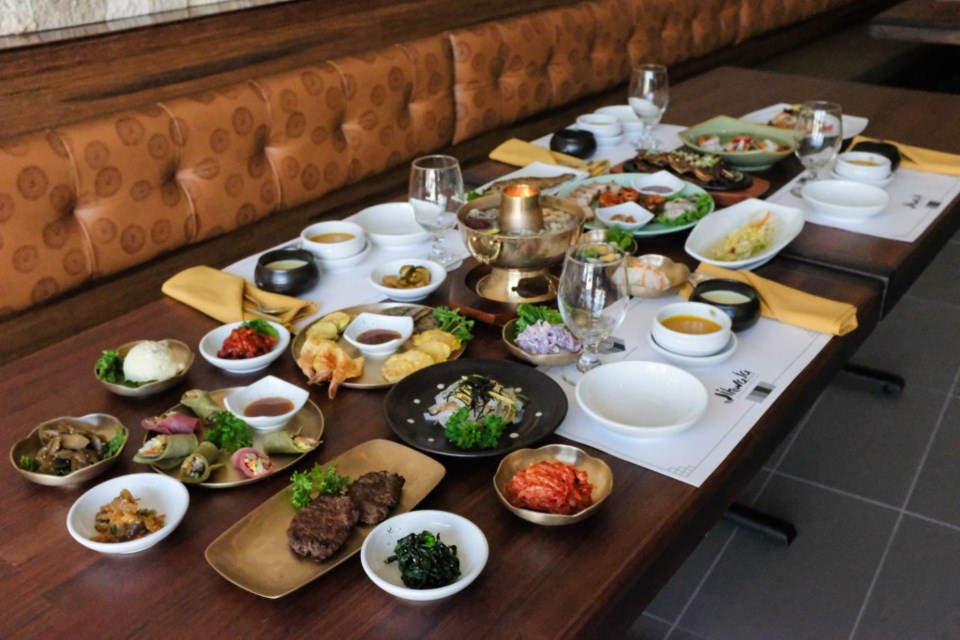 Mi Cocina
At Mi Cocina everything is hand-crafted and made fresh daily using authentic Mexican cooking techniques and the finest ingredients available. From their famous, homemade salsa to their mouthwatering, hand-dipped enchiladas, you can taste the freshness and quality in every bite. Relax in their comfortable, stylish surroundings with one of their handmade margaritas, including the legendary Mambo Taxi, served by their family of warm, friendly and professional staff.
469.850.0999 | micocinarestaurants.com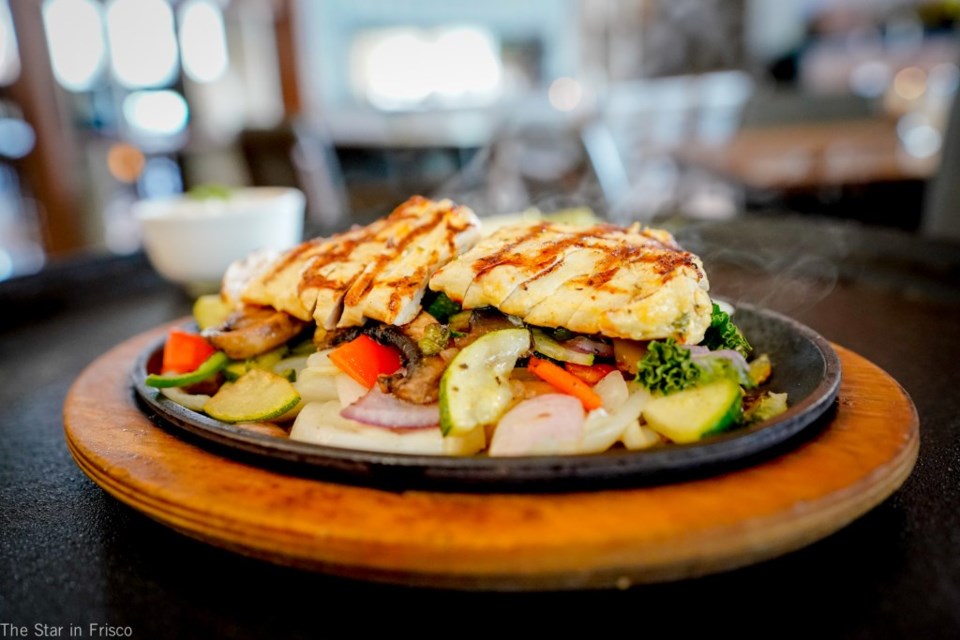 Neighborhood Services
Neighborhood Services at Omni Frisco Hotel, by renowned chef Nick Badovinus, features signature self-described fare, "honest food and drink in the American tradition." This restaurant offers both indoor and outdoor dining where you will experience a refined and modern rustic design paired with upscale comfort food.
469.287.0400
Nestlé Toll House Café and Red Mango
Nestlé Toll House Café at The Star is a premiere dessert and bakery café offering guests an unrivaled experience through the use of fine ingredients, indulgent creations, distinct flavor profiles, and the rich tradition of the very best Nestlé brands. There truly is a treat for everyone with freshly baked cookies, custom cookie cake creations, specialty baked items, Nescafe Milano coffee, Dreyer's ice cream and smoothies.
Located within the same store is Red Mango whose delicious, award-winning frozen yogurt has it all—calcium, protein, live and active cultures and GanedenBC30® probiotics that support your immune and digestive systems. They have all-natural, low-fat, nonfat, gluten-free, dairy-free and vegan frozen dessert options. They also serve all-natural, fresh fruit smoothies and ice-filtered juices made with raw, whole fruits and vegetables. Red Mango is the perfect place to sit back, relax, and dig in—spoon first.
3620 The Star Boulevard, Suite 1200 | 469.980.7887 | nestlecafe.com | redmangousa.com
Raising Cane's
Raising Cane's uses ALWAYS FRESH, NEVER EVER FROZEN® premium chicken breast tenderloins to make the most tender chicken fingers possible. ONE LOVE.
469.362.6176 | raisingcanes.com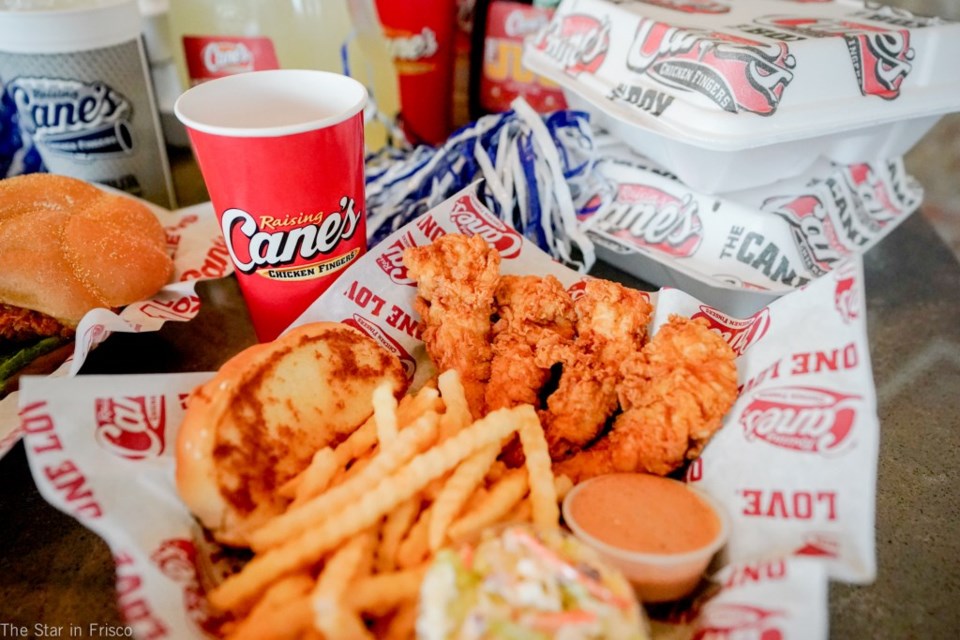 Sushi Marquee
It's a Sushi Time Capsule!
Sushi Marquee offers quality, high-end dining plus '80s and '90s pop culture in a exciting interactive environment.
Sushi Marquee has a variety of all the classic rolls you know and love as well as Riceless Rolls, Crispy Rolls and Signature Rolls like the Bueller…Bueller, Kissy Suzuki, Spinal Tao and The Terminator. Other menu highlights include Wagyu Spring Rolls, Dynamite Rock Shrimp, and Seared Ahi Tuna Salad.
Non-sushi favorites are available as well, such as locally sourced ribeye.
972.833.1608 | sushimarquee.com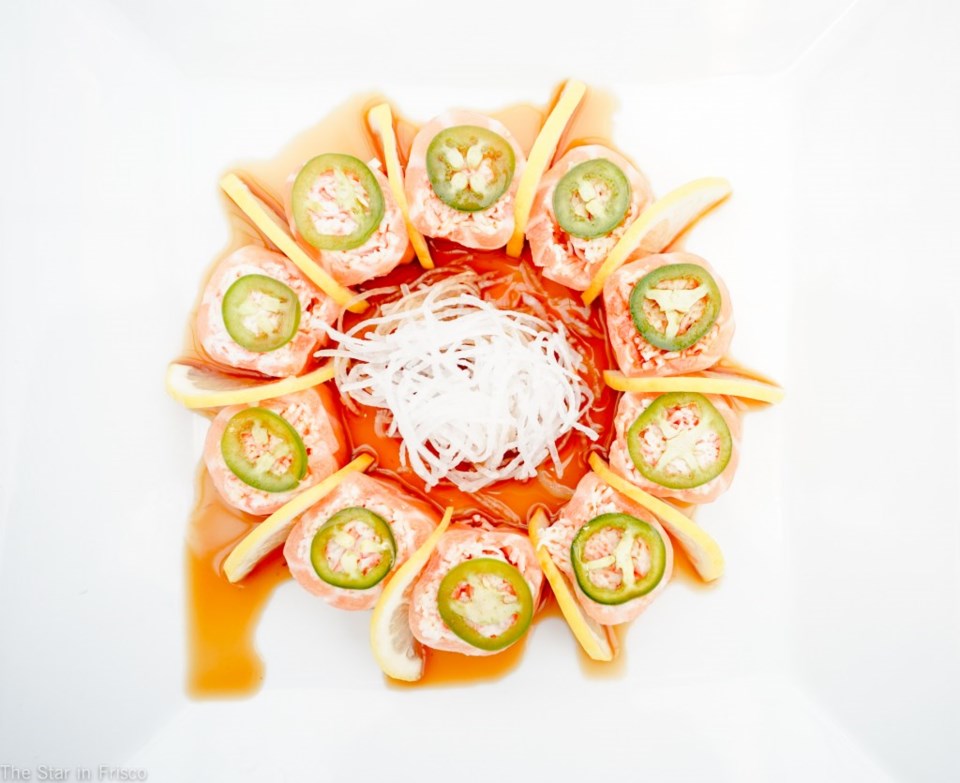 The Common Table
Nice people serving honest food paired with a thoughtful selection of beer, wine and cocktails with a laid back vibe. The Common Table offers 24 craft beers on draft on the best draft system in DFW.
With a selection of over 100 whiskeys, exquisite wines and a craft cocktail program there's something for everyone at The Common Table. Menu highlights include Roasted Corn Elote, Bavarian Pretzel Bites, Fried Chicken Cobb Salad and Blackened Texas Redfish.
469.535.3575 | thecommontable.com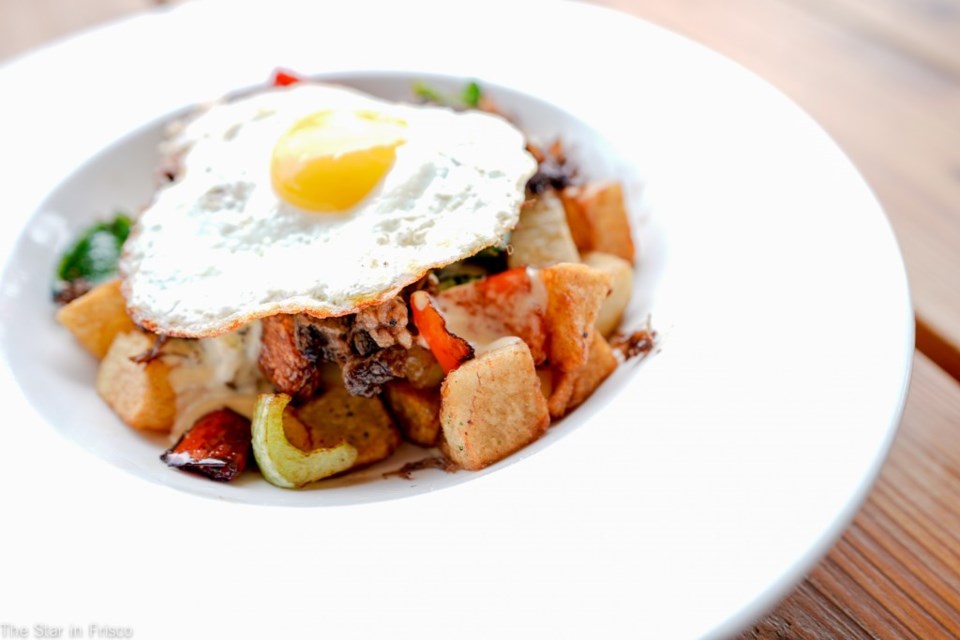 Tri Tip Grill
Tri Tip Grill is a fast-casual restaurant featuring their famous Tri Tip, chicken, burgers, salads and more. Grab a quick sandwich at lunch, enjoy a drink at their patio bar or bring everyone together around their signature Family Feast. Happy Hour specials, Monday to Friday, 3 to 7 p.m. include: $4 wells, pints, house wines; $5 margaritas, El Diablo mules, Long Island iced teas, $6 Tri Tip(sy) Lemonades, Frisco Rose, Honeysuckles, Line 39 Cabernet, A by Acacia Chardonnay plus a great selection of bar bites including Tri Tip bites, (baby) baby back ribs, and calamari.
972.987.8241 | tritipgrill.com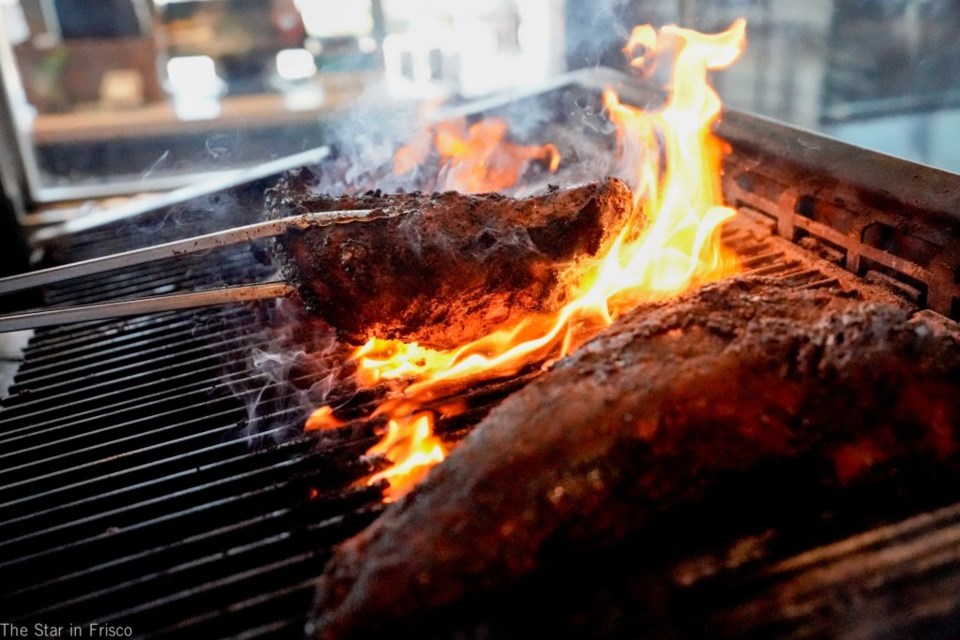 Tupelo Honey Southern Kitchen & Bar
Tupelo Honey Southern Kitchen & Bar is proud to bring their Appalachian charm to the heart of Texas. Check out their menu chock full of Southern Small Plates, Supper Plates and plenty of Farm Fresh Sides. Then mosey over to their bar menu featuring craft cocktails featuring local brews and distillers. Visit for daily Happy Hour specials offered from 3 to 6:00 p.m. and enjoy an expansive patio with a full bar and outdoor grill. Modern, rustic, localized and inventive, Tupelo Honey is a lovely place to find yourself for a luxurious weekend brunch, businesses lunch (with 75 cent martinis), or private event.
469.403.2160 | tupelohoneycafe.com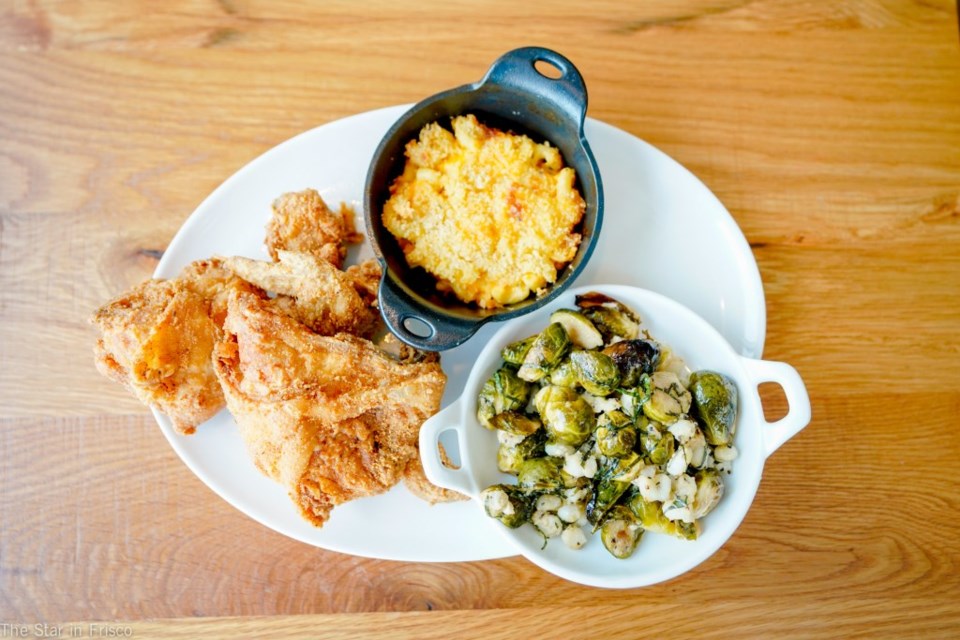 Zaytinya
Taking inspiration from Turkish, Greek and Lebanese cuisines, Zaytinya offers an innovative mezze menu. With a focus on small plates, guests are encouraged to share the authentic and innovative fare. Complementing the meal are creative cocktails as well as unique Mediterranean wines, hand-selected by Wine Director and Master Sommelier, Andy Myers. Zaytinya first opened in Washington, D.C. in 2002 and since then has earned many awards and accolades, most recently receiving a Bib Gourmand distinction from the DC Michelin Guide in 2016, 2017 and 2018, two three-star reviews from the Washington Post, and the #9 spot on Washingtonian's '100 Very Best Restaurant 2016' list.
972.324.3060 | zaytinya.com
Ziziki's
Ziziki's is a cozy neighborhood bistro featuring dishes inspired by Greece and Italy. Their passion for all things Mediterranean is reflected in their flavorful and healthy menu options. Stop by and experience their award-winning brunch, impressive wine list and flexible catering options. One sip of a custom craft cocktail or taste of their menu and you'll understand why a long list of loyal guests and attentive staff have made Ziziki's their go-to spot.
972.377.2276 | zizikis.com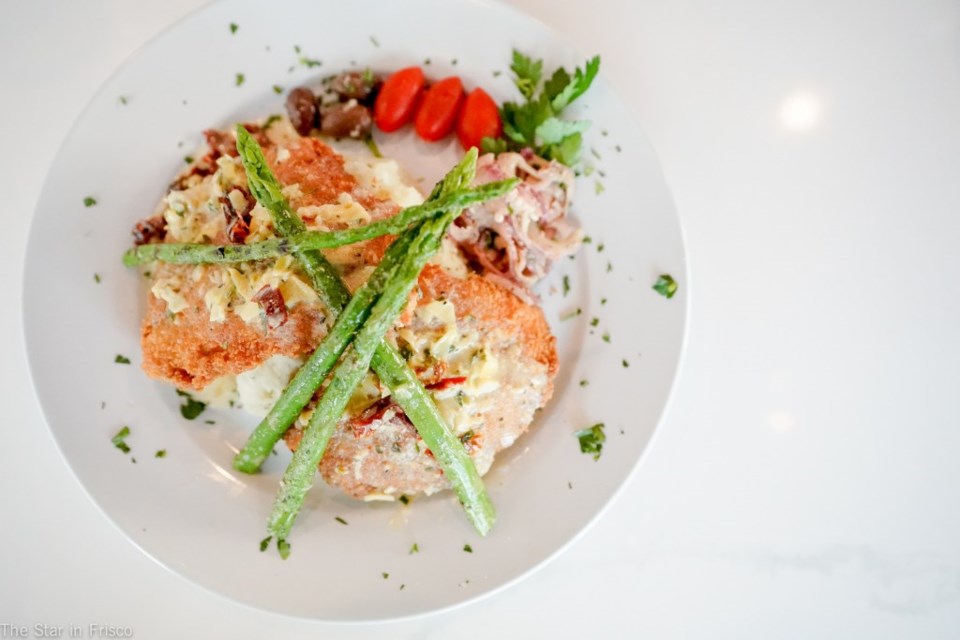 The Star District
9 Cowboys Way, Frisco, Texas 75034
thestardistrict.com
***SPONSORED CONTENT***