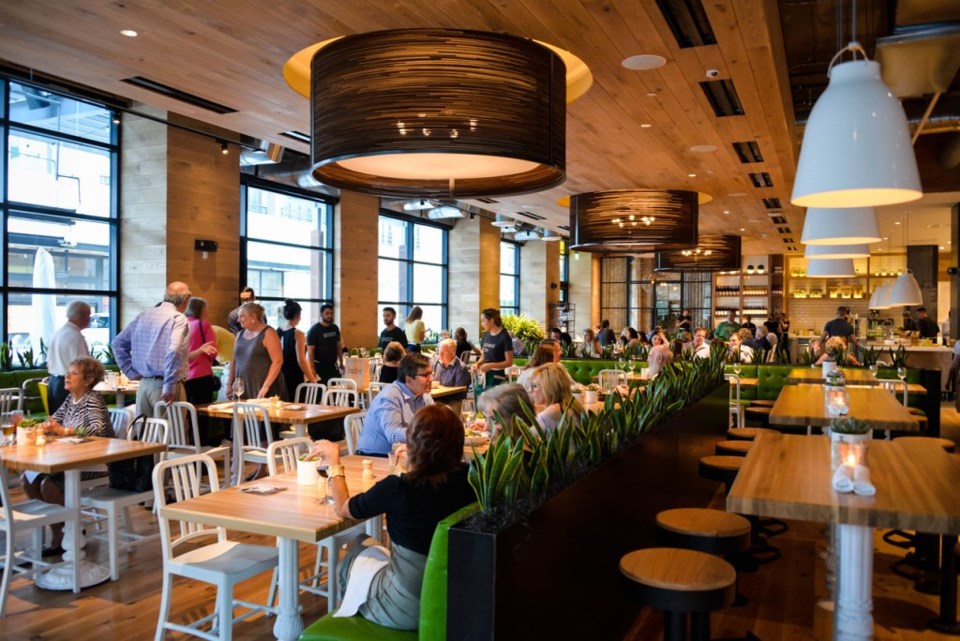 True Food Kitchen Plano is scheduled to open at 11 a.m. on Tuesday May 23.
Prior to the opening, Plano Profile magazine hosted a VIP dinner at the new restaurant in Legacy West, Plano, giving a lucky group of special guests a sneak taste of delicious, wholesome dishes. Food that's delicious and nutritious, True Food.
True Food Kitchen was created by Dr. Andrew Weil, a world-renowned leader and pioneer in the field of integrative medicine, who is passionate about "honest food that tastes really good." The concept has proven so popular that True Food Kitchen Plano is the restaurant's 18th location.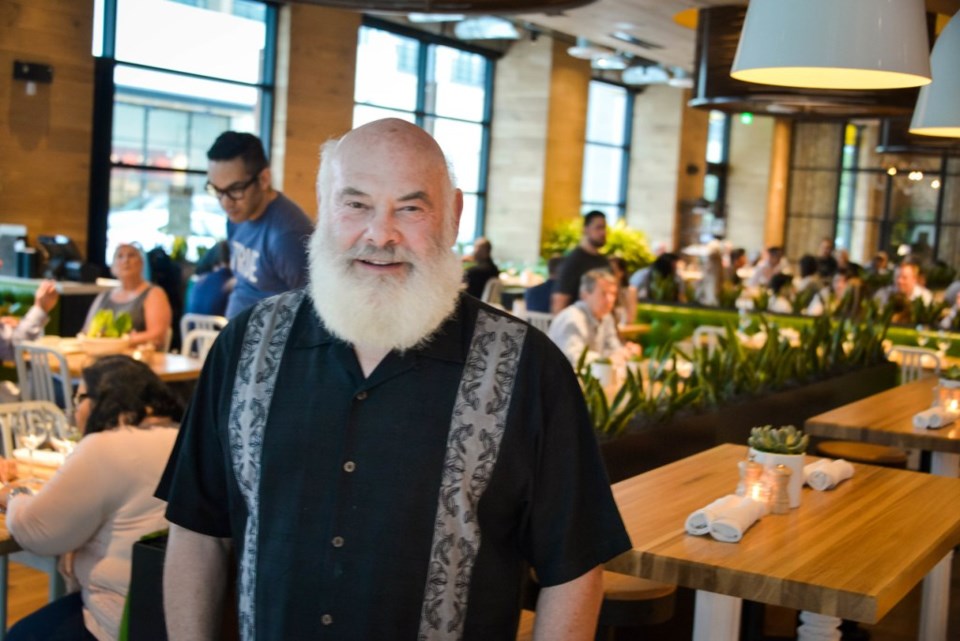 The menu at True Food Kitchen is based on Dr. Weil's Anti-Inflammatory Diet and is hugely diverse with grain bowls, fish and clever, healthier takes on comfort food like lasagna and tacos. In attendance at the pre-opening VIP dinner, we got the chance to sit down with Dr. Weil to find out more.
So what is the Anti-Inflammatory Diet?
"In my work in integrated medicine I have come to believe that chronic inflammation is the route cause of most of the diseases that take people down as they go through life. So, I developed the Anti-Inflammatory Diet. I based it on the Mediterranean Diet because we have a huge amount of scientific evidence to prove the benefits of that. I added Asians influences; mushrooms, green tea, ginger, tumeric."
How is the Anti-Inflammatory Diet integrated into the menu at True Food Kitchen?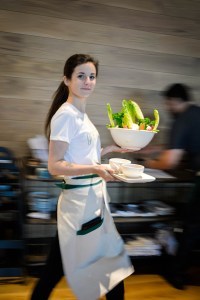 "The Anti-Inflammatory Diet is really the nutrtional philosophy underlying all the dishes.
There are things that we would absolutely never put on the menu, because they don't fit with the dietary philosophy. We have nothing made with the wrong kind of fats for example. We really limit use of sugar and refined grains. I personally don't eat fish and poulty, so there are things on the menus that I don't eat, but we try to include something for everybody. Part of the reason the restaurant is successful is that we can have mixed groups come in and you can have, vegetarians, vegans, meat-eaters, gluten-free people and everyone can find something they like."
What does the Dr. recommend?
"A number of the recipes are mine. The Spaghetti Squash Casserole is mine, the Organic Tuscan Kale Salad.
The Roasted Artichoke Pizza [topped with sugar snap peas, vegan almond ricotta and black truffle] is fantastic, really good. The Red Chili Noodles [made with zucchini, shiitake mushroom, snow peas and cashews] are amazing. I love the Ancient Grains Bowl with shrimp or steelhead.
The Farmers Market Crudités is spectacular…we're very careful about where we source the vegetables, so they're really fresh, local and organic."
And while Dr. Weil recommends alcohol only in moderation and is typically a red wine drinker, he did admit to celebrating the opening of True Food Kitchen Plano with a Thai Grapefruit Martini. He also enjoyed the Farm House Crudite and "half an artichoke pizza."
Personally, I opted to enjoy the Blueberry Royale made with organic vodka, lemon, prosecco and mint, while my date, Philip Silvestri who is also the publisher of Plano Profile chose to sip on The Peacemaker, bourbon, amaro, lemon and clover honey. Both were so good we indulged in more than one, but I won't tell you how many.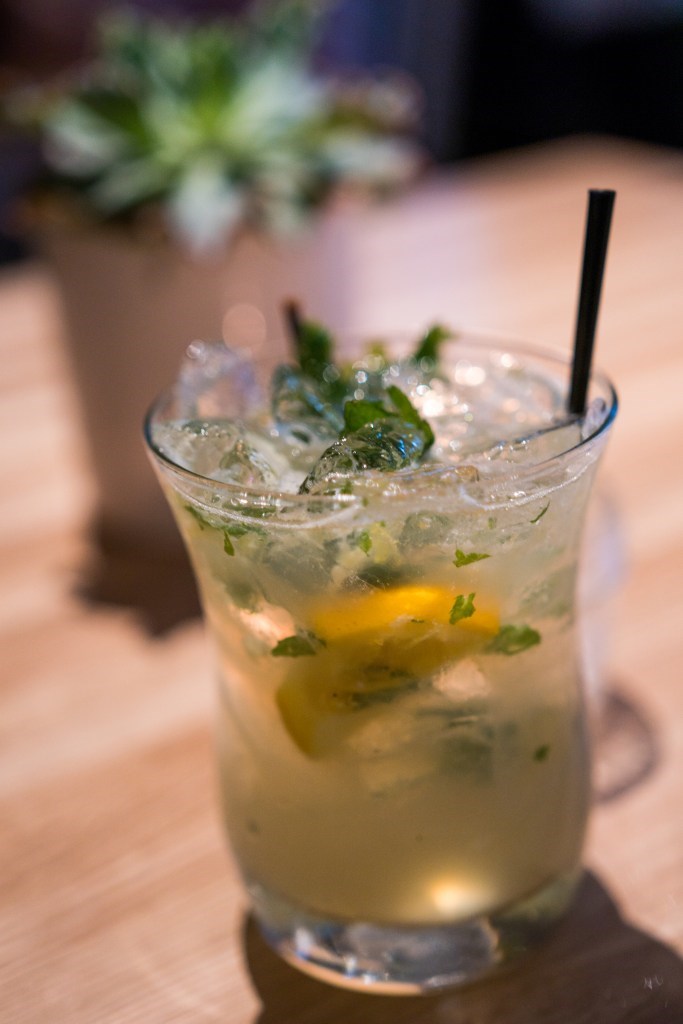 As for food we couldn't resist ordering the Farmers Market Crudités and the Wild Mushroom Pizza, even though we've eaten both countless times at True Food Kitchen in Dallas. It gets us every time how a bowl of raw veggies can be so delicious and, honestly, fun to eat. The presentation is spectacular and they're served with tzatzki and black olive dip. We especially love trying to figure out what the vegetables are—there's always something unusual. Last night I was excited to gnaw on a purple carrot.
Because we were sharing, and because it was so good, we ordered a few other items. We took the doctor's advice and got the Ancient Grains Bowl. It was excellent. The perfect blend of miso glazed sweet potato, turmeric, charred onion, snow pea, grilled portobello, avocado and hemp seed was somehow so indulgent and yet blessedly light.
Another favorite of the evening was the Wild Caught Albacore Tataki served avocado, jalapeño, toasted sesame and yuzu ponzu. With just a hint of spice (unless you ate one of the actual jalapeños) it's fresh, bursting with flavor and so popular on my table I only got one bite… Be warned this is a dish you might not want to share!
True Food Kitchen Plano opens at 11 a.m. on Tuesday May 23.
Food photography by Cori Baker.
A look inside True Food Kitchen Plano. Photos by Stephanie Tann.
Guests at Plano Profile's VIP dinner. Photos by Rebecca Silvestri.
---
True Food Kitchen Plano
7601 Windrose Ave Suite F100
Plano, Texas
(214) 291-9591
MON-SAT: 11am – 10pm
SUN: 10am – 9pm
BRUNCH: Sat & Sun, 10am to 4pm