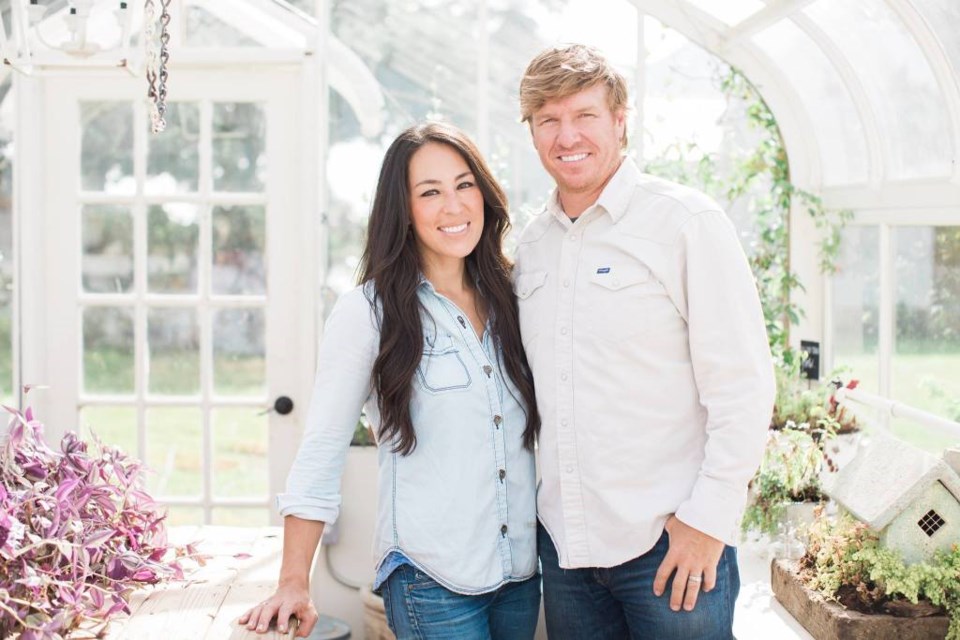 Chip and Joanna Gaines of HGTV's Fixer Upper are coming to Nebraska Furniture Mart! As part of a promotion for their new line of Magnolia Home Furniture, Nebraska Furniture Mart is hosting an evening with Chip and Joanna to discuss their cutting edge new designs.
Chip and Joanna made a name for themselves and their construction business, Magnolia Homes in Waco, Texas. Combining Chip's expertise in construction and Joanna's in design, the couple takes older homes and remodels them into stunning new living spaces. The resulting show, Fixer Upper launched three years ago to follow their progress and is wildly popular.
Now, Chip and Joanna are branching out with Magnolia Home Furniture, an all new furniture line. They've even outgrown their little Waco shop and moved into two redone silos in Waco, the Magnolia Silos in the heart of downtown Waco where their retail items are now housed and showcased. They've also opened a bed in breakfast near Waco.
To promote this awesome line of furniture, Chip & Joanna will be at Nebraska Furniture Mart next Tuesday evening at 7:30 p.m. to talk about their new furniture line. Fixer Upper fans can't miss this awesome night with television's favorite remodelers. Stop by and check on their amazing new furniture line!
Chip and Joanna at Nebraska Furniture Mart
When: Tuesday, August 30 | 7 p.m.
Where: 5600 Nebraska Furniture Mart Dr, The Colony, TX 75056
More: magnoliamarket.com