As Texas, and indeed Plano, becomes increasingly popular with transplants from all over the country and the world, event1013 in Downtown Plano is seeing a steady increase in weddings from "out-of-towners." Heather and Eugene DeVore are one of those such couples and here, they share their story.
Our romance by Heather DeVore
A girl from a small town in Louisiana and a boy from Long Island, New York somehow found themselves in the middle of the Country in St. Louis, Missouri. I'm an interior designer and building materials sales representative and Gene, an engineer and land development coordinator. Although we knew each other for almost five years prior to our relationship, we always had a mutual respect and admiration for each other. Our paths crossed as a result of Gene owning his own construction company and working with an account manager in my office. From time to time, I would work with Gene and his clients when his manager was busy with another account. Over time we found our quick wit and sense of humor was a common trait.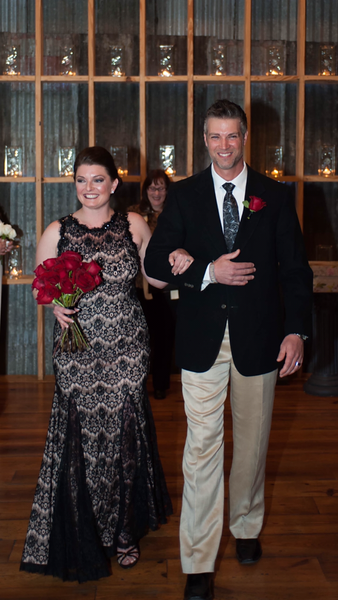 Somehow we both found ourselves out of the long term relationships we had been in prior. Gene casually approached my desk one day while I was working with a fellow interior designer; excused himself for interrupting and said 'Your hair looks amazing', and then excused himself again for the interruption and walked away. After the rush of flattery and some embarrassment on my part, I knew that I couldn't let this go unaddressed. Gene later admitted that he felt bad because of the outward display of my initial embarrassment, and told his account manager to extend his apologies on his behalf.
Shortly after we went to lunch and starting dating. We quickly realized there was a lot more in store for our future. With our families blessing and support, we decided to make our move to Texas in pursuit of our careers and the desire to be closer to family.
We landed on event1013 as our venue for our wedding and couldn't be happier with the location or the support team. In the short amount of time that we've been here, we already love it and look forward to starting our family here.
Welcome to Texas and welcome to Plano Heather and Eugene!
Find out more about event1013 in Downtown Plano: www.event1013.com