Up, up and away! Plano's most notable annual event, marking 37 years, lifts off September 23, 24, and 25 at Oak Point Park in Plano. The InTouch Credit Union Plano Balloon Festival will draw in excess of 100,000 attendees over the three-day weekend event. While most festival-goers will be looking up at a kaleidoscope of color, a few will be looking down at the wide-eyed crowd—the pilots.
Meet Bill Broker, who will be flying the City of Plano balloon. He's a 1982 Plano Senior High alumna who has flown in the festival since the first one in 1980. "My start in ballooning goes back to the heyday of the CB radio. My dad being an enthusiast on the CB started talking through the radio to the balloonists, and one day he called and told them, 'Hey, if you fly over our house, we'll chase you down and give you a six-pack. So, we all loaded in the van and chased them down in an open field. We started talking and hanging out, and they said that they were always looking for help. So, Dad and I started chasing balloons together and later on, they taught me how to fly."
Bill recalls his first flight back in September 1979. "In Richardson, there used to be an airport called Shiloh Airport where SH190 comes around and meets Shiloh Road. Well, that's where we'd take off all the time back in the day when there were no houses."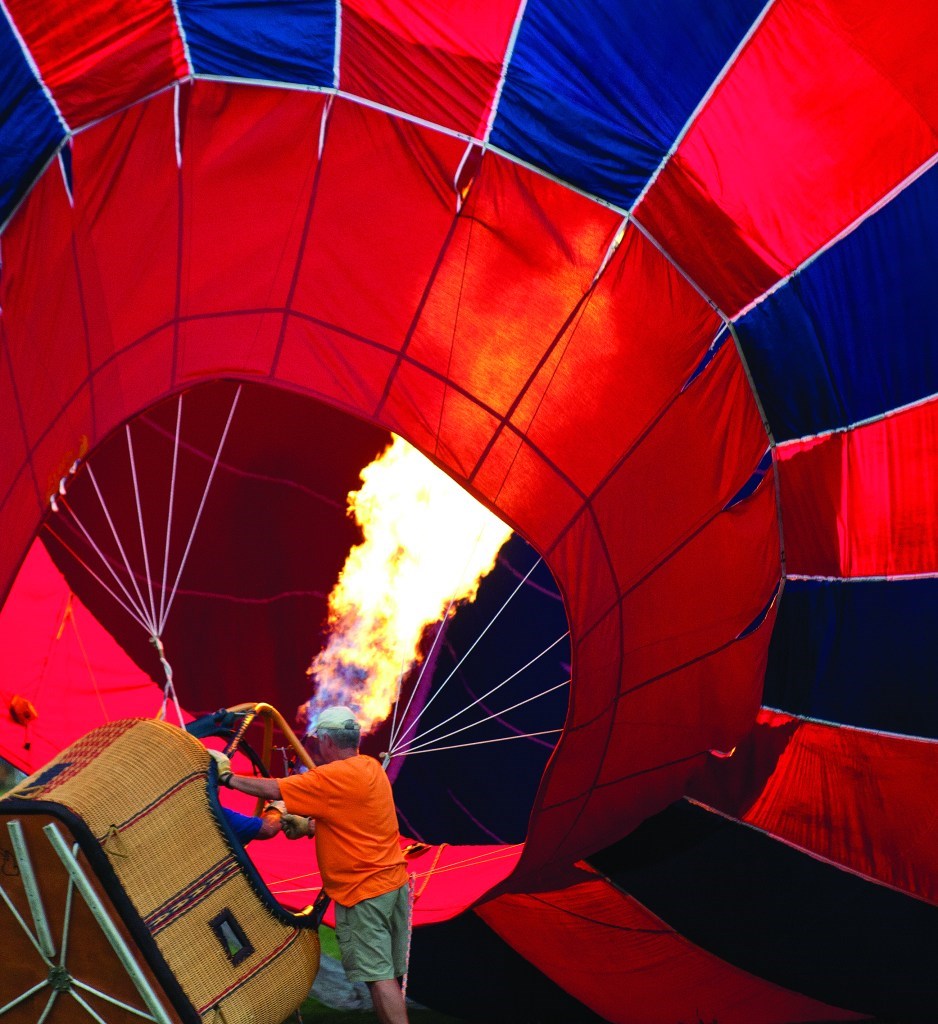 Of course, times have changed, but Bill has made an exciting career out of ballooning in the last 37 years. "Flying is 75 percent of what I do," he said. "The other 25 percent of my time, I'm a handyman, a jack of all trades." He continued, "I used to be an insurance adjuster, and I did that for six years in the midst of ballooning, but last September, I decided to make an attempt at flying more. I have nine balloons that I fly. I fly for the City of Plano, RE/MAX, and I've got another local sponsor in McKinney. " He also did passenger rides for over 10 years.
He's not sure yet who he'll be taking up this year in the City of Plano balloon, but it will most likely be city or state officials. Bill will also be taking part in the flying competitions Saturday and Sunday morning. One of which involves flying over the festival site and throwing beanbags at a target.
"After 37 years, I still get excited about the sport of ballooning," said Bill. "Each flight is different from the last and the other people involved are the best of friends that I could ever have."
It will be an action-packed weekend event offering something for everyone: entertainment on the FOX 4 Community Stage and KLUV Main Stage; balloon glows on Friday and Saturday at 8 p.m.; a Saturday evening fireworks show, presented by Bimbo Bakeries USA at 9:15 p.m.; a rock climbing wall and kids art activities in the Central Market Kids Fun Zone, and, of course, the 40 magnificent hot-air balloons that will launch Friday at 6 p.m., Saturday at 7 a.m. and 6 p.m., and Sunday at 7 a.m. and 6 p.m. (weather permitting).
On Saturday morning, join in the half-marathon, 5K or Family Fun Run and seemingly float along the course after a 7 a.m. balloon launch (weather permitting). Balloons will fill the skies for miles and miles making runners' spirits soar. The course will lead back to the festival grounds where a race bib earns runners a hot breakfast. All participants will receive commemorative finisher medals. Male and female overall half-marathon winners will receive a custom-designed ring, by Olschwanger Jewelry Designs. The 5K and 1K are Saturday, September 24, and the half-marathon is Sunday, September 25.
As always, the RE/MAX parachute team will perform Friday, Saturday, and Sunday afternoons at 5:30 p.m., jumping from their plane over the park and landing right in the middle of the launch field.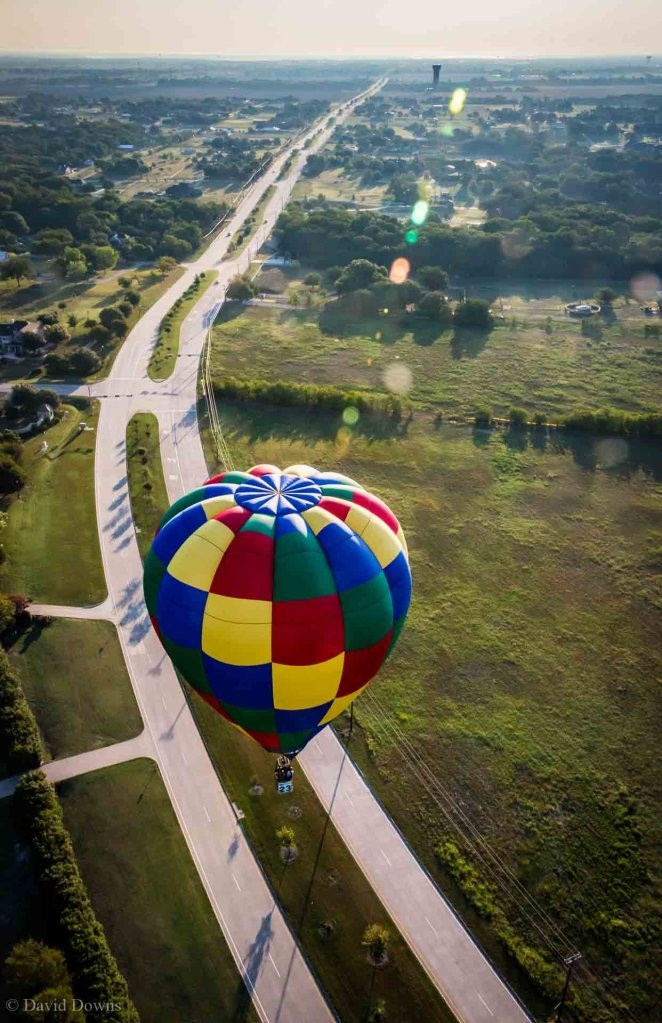 Other Sky-Fliers to wave to this year
Kevin Thompson has flown in every Plano Balloon Festival since the beginning.
Michael Glen and Bill Glen is a father/son duo who own special shape balloons. Michael is a paraplegic who has a special basket and set-up to accommodate his wheelchair. He flies Joelly the Little Bee, while his father, Bill, flies a butterfly called Betty Jean.
Amanda and Mark Ibbotson is a father/daughter duo. Amanda flies a balloon named Stardust and Mark flies Mariah.
Jason Myers will be returning to the balloon festival for his second year as a pilot. The balloon he'll be flying is a dolphin which has been in his family for 36 years. It was the first balloon he ever took a flight in—when he was just 4 years old. This year he's excited to take his 3-year-old daughter up for the first time. It's a legacy and tradition that he proudly carries on in the family.
Competition pilot, John Petrehn will be flying the new Bimbo Special Shape. This balloon is brand new to the festival.
Two other new special shapes that will be flying for the first time this year are Peg Leg Pete the Pirate Parrot, flown by David Reineke, and Baby Dino, flown by Jay McCormick.
Originally published in Plano Profile's September 2016 issue.